Charles Leclerc has claimed his second ever win in F1 at this afternoon's Italian Grand Prix, the first time a Ferrari driver has won at Monza since 2010.
The Mercedes pairing of Valtteri Bottas and Lewis Hamilton finished second and third respectively, having pushed Leclerc for much of the race. Renault's Daniel Ricciardo and Nico Hulkenberg came home fourth and fifth.
The other Ferrari of Sebastian Vettel, by comparison, faltered. Vettel span at the Ascari chicane on lap seven and collected the Racing Point of Lance Stroll as he rejoined. He received a ten-second stop/go penalty for 'rejoining the track in an unsafe manner', behind only disqualification in terms of harshness. He damaged his front wing and pitted twice on his way to a lowly P13 finish.
Leclerc started from pole position with Hamilton alongside him, and led into turn one despite Hamilton initially getting a better start.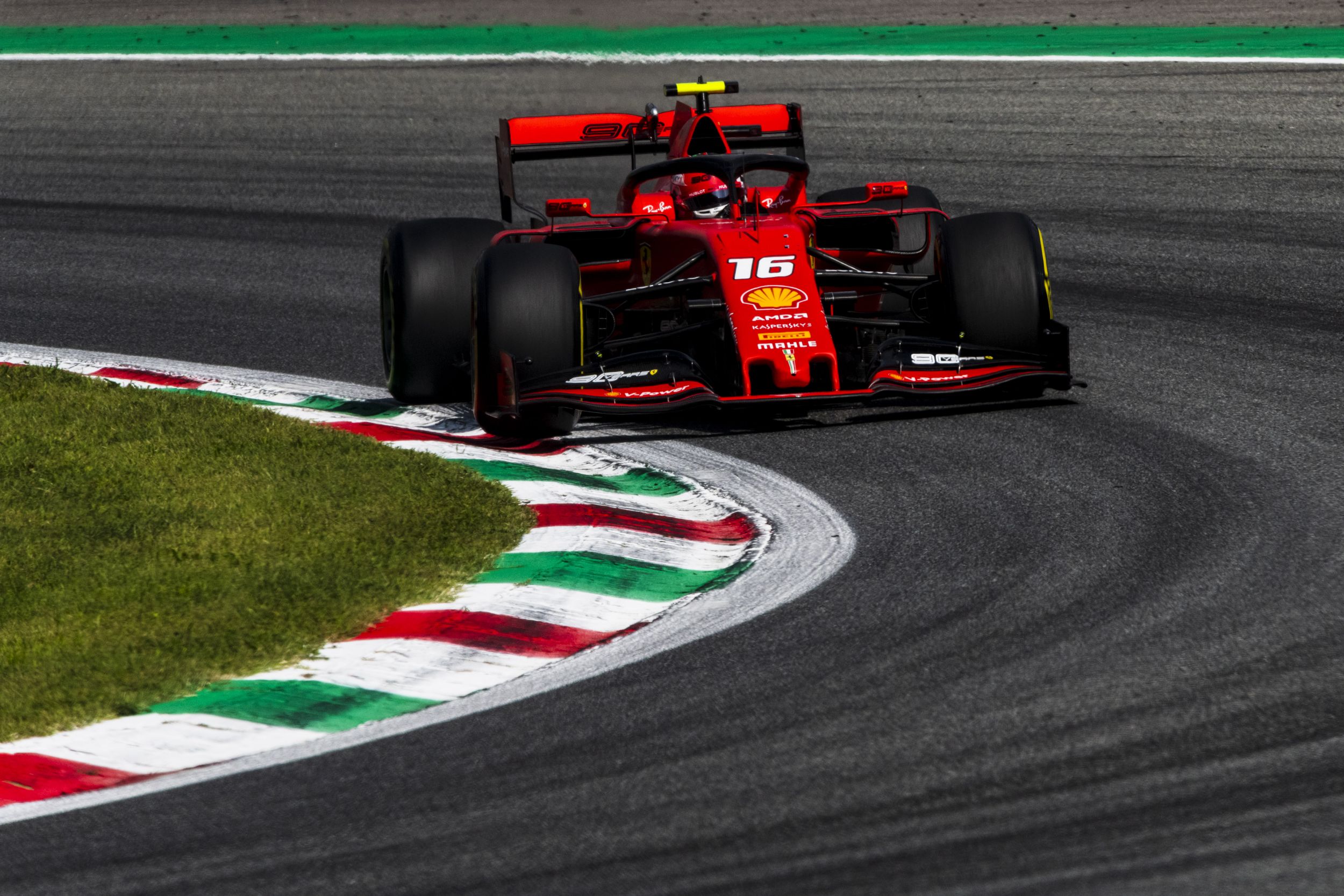 The pair came into the pits on lap twenty and lap twenty-one respectively; Hamilton changed onto the soft tyres, while Leclerc went onto the hard compound.
On lap twenty-three, Hamilton attempted to pass Leclerc round the outside going into the Variante della Roggia chicane but was forced to take to the escape road, saying over the radio that Leclerc hadn't given him a car's width of room. Leclerc was given a black and white flag as a warning, but escaped a penalty.
Hamilton continued to pressure Leclerc, and on lap 36 Leclerc locked up going into the first chicane and cut across the kerbs. Though this allowed Hamilton to further close on him, the Ferrari driver successfully defended his position and maintained his lead. The stewards noted that Leclerc had failed to take the apex at turn two, but decided that no investigation was necessary.
At this stage in the race, Hamilton's medium tyres were starting to fade and Bottas began to reel him in, his own tyres some seven laps fresher than Hamilton's.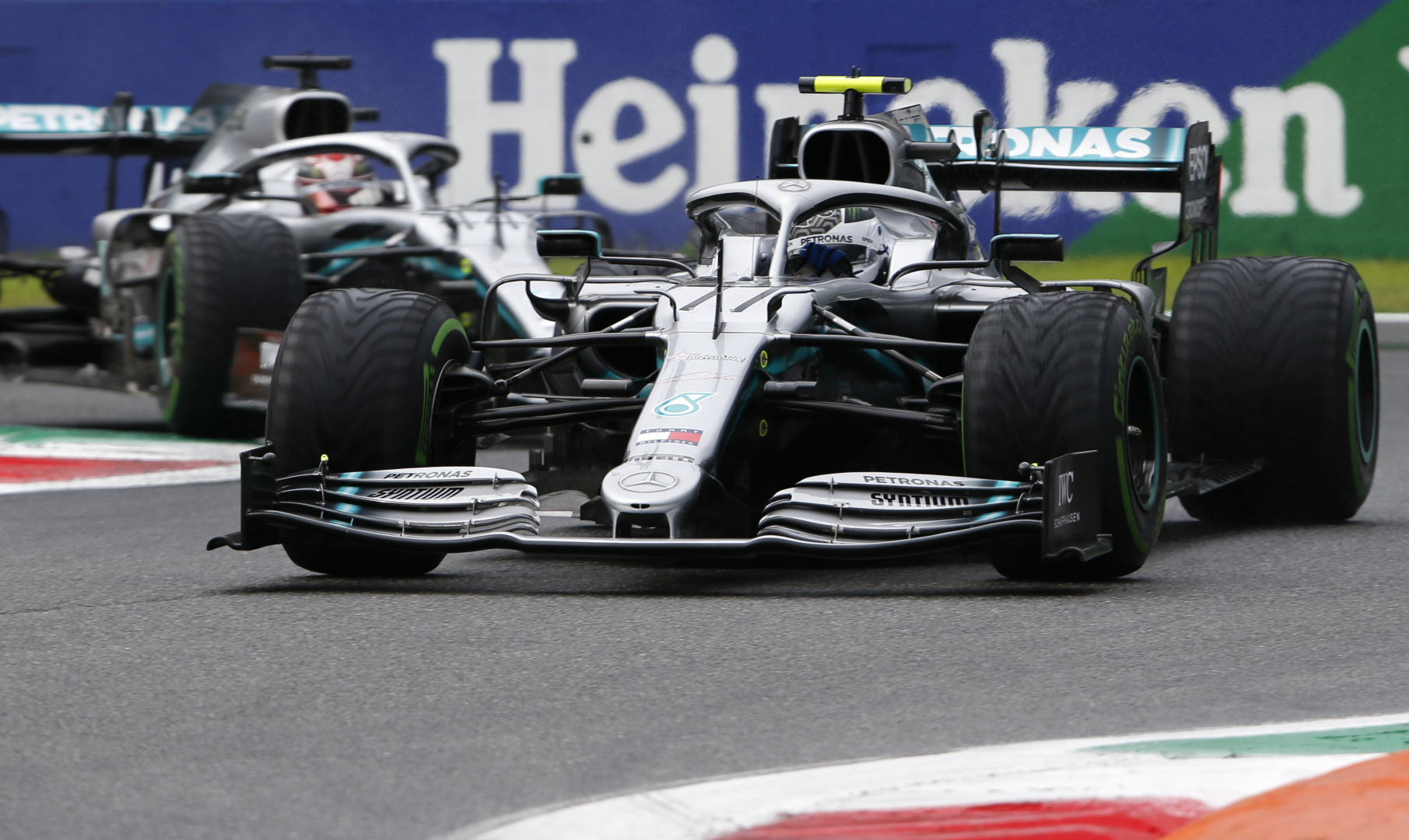 Hamilton locked up and took to the escape road on lap 42, allowing Bottas to move up into P2 and chase down Leclerc. Though he then got to within DRS range of Leclerc, a couple of errors meant he was not able to make any attempts to pass for the lead.
Leclerc crossed the line just over eight tenths ahead of Bottas to take his second career victory, much to the joy of the Tifosi in the grandstands. The win moves him ahead of Vettel in the championship. Hamilton, meanwhile, pitted late on to chase the extra point for fastest lap. Bottas's P2 finish means Hamilton's championship lead has been shortened by two points.
Alex Albon finished in sixth ahead of Sergio Perez, with Max Verstappen coming from nineteenth on the grid to end up eighth. Antonio Giovinazzi and Lando Norris complete the top ten.