Ordinarily, we go into F1 seasons asking the cliché question of whether Lewis Hamilton achieve greatness this year. The truth is that this question has been rendered absolutely redundant – he has already well and truly done that. The question as we go into a new season in Formula One is: will Hamilton retain the championship crown this year and further cement an already-undeniably brilliant legacy, or will 2019 finally be the year of the Prancing Horse?
Certainly, Ferrari's progress has been very telling. In 2015 Mercedes, on average, out-qualified Ferrari by 0.7 seconds – a mammoth margin – but Ferrari were right on par with their German counterparts in 2018, often beating them to top spot.
The same could be said about 2017 too, and there were many occasions – particularly in the early going of the season – when we thought that it might just be the year of Ferrari and Sebastian Vettel, only for Hamilton and Mercedes' prowess and excellence under pressure to shine through and steal the show, leaving the Italian giants empty-handed.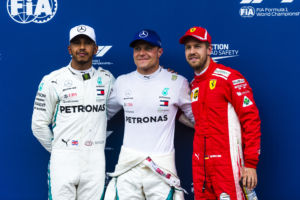 What has generally gone wrong for Ferrari is a combination of cruel luck, self-inflicted damage, and moments of utter stupidity and notable madness. In races such as Singapore 2017 and Germany 2018, Vettel has completely lost his cool and cracked under pressure – something not to be expected of a man who so impressively took four titles under the immense pressure of a field adorned at one stage by five other world champions.
Vettel's errors in races like Italy, Japan, USA, France and the aforementioned Germany had a quite frankly shocking impact on the complexity of what turned out to be a remarkably one-sided championship battle last year. After the Japanese Grand Prix, it was calculated that Vettel would have been 13 points ahead of Hamilton in the lead of the title race at that stage had everything gone to plan. Instead, he was instead 67 behind. Of course then, we could bring up Hamilton's DNF in Austria, or the untimely Virtual Safety Car (VSC) in Australia, which saw Vettel snatch the lead away from Hamilton that day. It makes for painful reading for Vettel.
Yet, while toiling in the misery of once again losing out to Hamilton in the championship battle, Vettel will have to take heart from the fact that, aside from the mistakes, the Ferrari might just be fundamentally better than the Mercedes, and provided Ferrari can maintain their rousing progress with the car. 2019 may just be Ferrari's best chance yet of winning their first silverware since way back in 2008 when they won the Constructor' title.
While all the talk is about Vettel and Hamilton, though, let's not forget the dark horses (or dark arrow in the instance of one of them) of Valtteri Bottas and Charles Leclerc.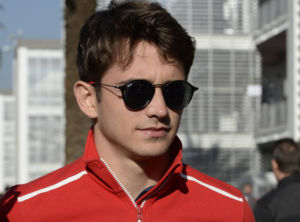 Bottas is on a quest to find some much-needed form if he wants to be able to compete for the World Championship this year and step out of the imposing shadow of team- mate Lewis Hamilton. The Finn, who has looked somewhat innocuous in the title race for the past couple of seasons, knows that this is last chance saloon if he is to seal a drive with the champions for 2020.
And not many drivers can say that just their 22nd race in their F1 career was in Ferrari colours, but this is a stat that Charles Leclerc will be able to proudly exult. The Monegasque enjoyed a remarkable first season with Sauber last year, earning him a spot with the Maranello team and swapping places with Kimi Raikkonen. He is largely tipped for greatness in the sport, and the godson of Jules Bianchi would like nothing more than to prove to Ferrari that he will not bow down as Vettel's sidekick, and that he himself can be the brave gladiator who finally topples Hamilton and Mercedes.
With that being said, let's bring a Bull into the Colosseum, shall we? The Austrian beast with Japanese racing history racing through its veins certainly cannot be counted out, as Red Bull seek to finally mount a serious title challenge with Max Verstappen and Pierre Gasly, putting an end to the mere satisfaction of a couple of race wins.
This could be one of the most exciting seasons we've ever seen in Formula One. It's certainly bubbled up nicely, but will there be an explosion of life into the championship battle when the lights go out in Australia?
[Featured image credit – Ferrari Media]