Here we go again! Time to get the WRC season underway! The teams have been testing and they are ready to go! It's the 87th running of this classic event, and it promises to be just as incredible as ever!
Now here's the full stage info! Based in Gap as usual, shakedown will be very interesting, particularly if its snowing, or icy which is certainly possible.  Some proper stages get the event underway on Thursday evening, with over 40km's of competitive kilometres over the two evening stages. These are very interesting, as they've never been used before, making local knowledge very important! Perhaps Seb Ogier will use these to his advantage?
Friday sees the longest day of all with 125km's of action, and although there are just four stages on Saturday, these add up to 93.38km's. Whilst Sunday will see the Col du Turini form part of the morning stages.
THURSDAY 24 JANUARY
10.00am: Shakedown (Gap)
6.50pm: Start day 1 (Gap – Place Desmichels)
7.38pm: SS 1 – La Breole – Selonnet (20,76 km)
8.41pm: SS 2 – Avançon – Notre Dame du Laus (20,59 km)
9.41pm: Flexi service A (Gap – 48 mins)
FRIDAY 25 JANUARY
7.30am: Start day 2 and service B (Gap – 18 mins)
9.11am: SS 3 – Valdrome – Sigottier 1 (20,04 km)
10.14am: SS 4 – Roussieux – Laborel 1 (24,05 km)
11.37am: SS 5 – Curbans – Piegut 1 (18,47 km)
12.27pm: Service C (Gap – 33 mins)
2.23pm: SS 6 – Valdrome – Sigottier 2 (20,04 km)
3.26pm: SS 7 – Roussieux – Laborel 2 (24,05 km)
4.49pm: SS 8 – Curbans – Piegut 2 (18,47 km)
5.44pm: Flexi service D (Gap – 48 mins)
SATURDAY 26 JANUARY
7.37am: Start day 3 and service E (Gap – 18 mins)
8.48am: SS 9 – Agnières en Devoluy – Corps 1 (29,82 km)
10.06am: SS 10 – St Léger les Mélèzes – La Batie Neuve 1 (16,87 km)
11.21am: Service F (Gap – 33 mins)
12.47pm: SS 11 – Agnières en Devoluy – Corps 2 (29,82 km)
2.08pm: SS 12 – St Léger les Mélèzes – La Batie Neuve 2 (16,87 km)
3.18pm: Service G (Gap – 48 mins)
8.06pm: Parc ferme (Monaco)
SUNDAY 27 JANUARY
6.22am: Start day 4
8.20am: SS 13 – La Bollène Vésubie – Peira Cava 1 (18,41 km)
9.08am: SS 14 – La Cabanette – Col de Braus 1 (13,58 km)
10.55am: SS 15 – La Bollène Vésubie – Peira Cava 2 (18,41 km)
12.18pm: SS 16 – La Cabanette – Col de Braus 2 – Power Stage (13,58 km)
1.58pm: Parc ferme (Monaco – Quai Albert 1er)
3.00pm: Prize giving (Monaco – Quai Albert 1er)
Driver views!
Citroen Total WRT
Sébastien Ogier
"I had a wide variety of conditions during my three and a half days of testing, which was pretty good and enabled us to work on achieving the best possible compromise. The feeling was good, but it's always difficult to estimate your level of performance for the first race in a new car. I'm going to do what I've always done and trust my feeling. This is especially true because Monte is a rally that you are more likely to win by driving intelligently, rather than on the limit, given how many places there are where you can get caught out. In any case, I've always done well here and I hope that my experience will help me again!"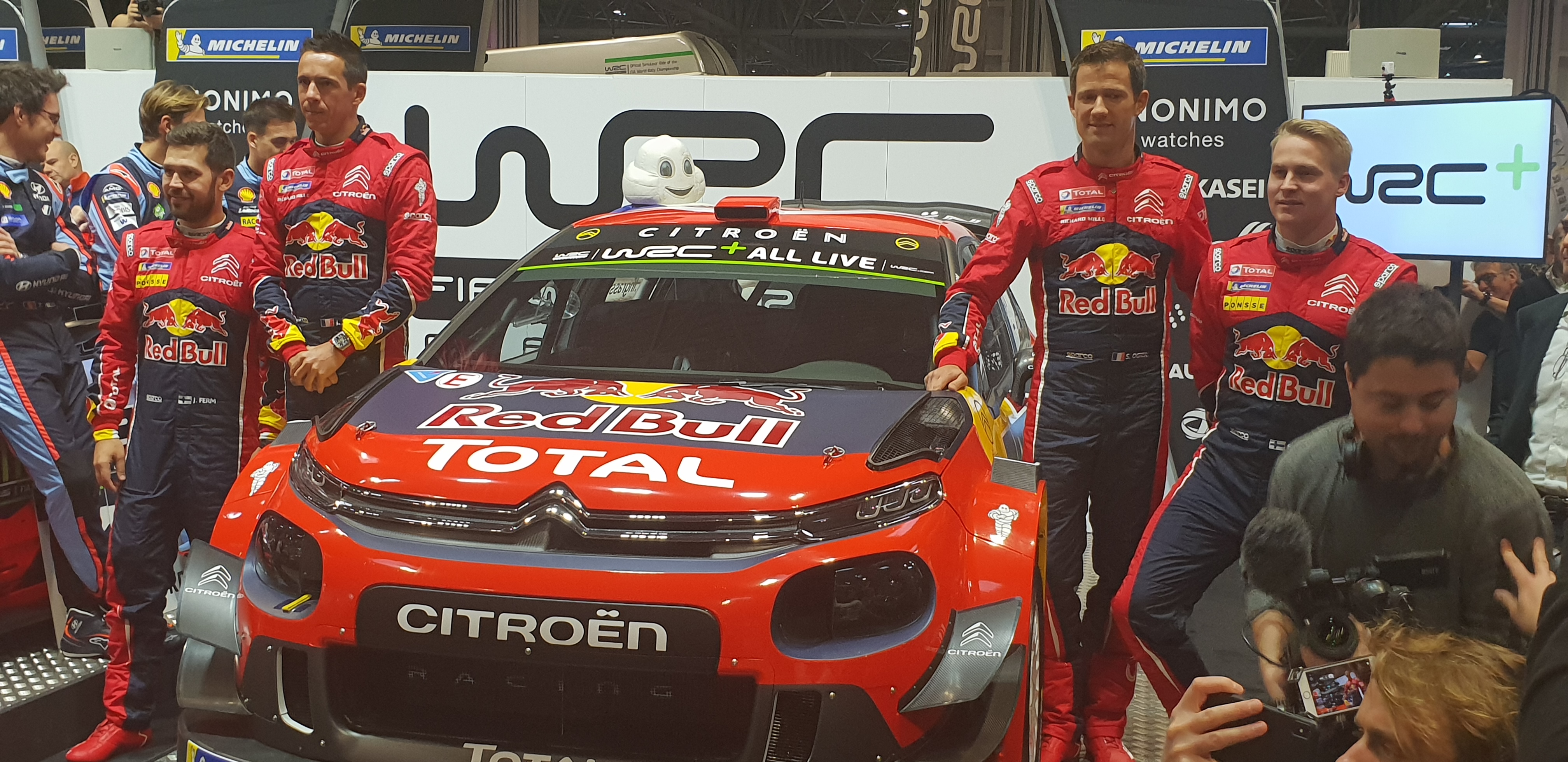 Esapekka Lappi
"I'm pleased with our tests since we were able to try out everything, apart from completely dry tarmac. With the team, we found a set-up that suits me and I felt comfortable in the car. Having said all that, the Rallye Monte-Carlo is still a huge challenge. It's an event you have to treat with great respect, especially as it's never really the same rally from one year to the next, given the way the conditions are constantly changing. I hope to have amassed enough experience in the past to be able to fight near the front. A top-five finish would be a good start to the season for me."
Hyundai Motorsport
Thierry Neuville
"We are revved up and determined to get the 2019 WRC season off to the best start possible. The tricky, demanding nature of Rallye Monte-Carlo is well documented. The combination of tarmac roads with unpredictable snow and ice conditions makes it a rally like no other. It is an event I enjoy. We've built up competitive pace in recent seasons, even if the results have not really been there. I expect – and hope – to fight for the podium, and I will even be looking to go for the victory if at all possible. There will be lots of strategies at play, especially with tyres, and we will need to be absolutely precise with our notes. We will give it our best shot and aim to get a good haul of points to start our 2019 championship campaign."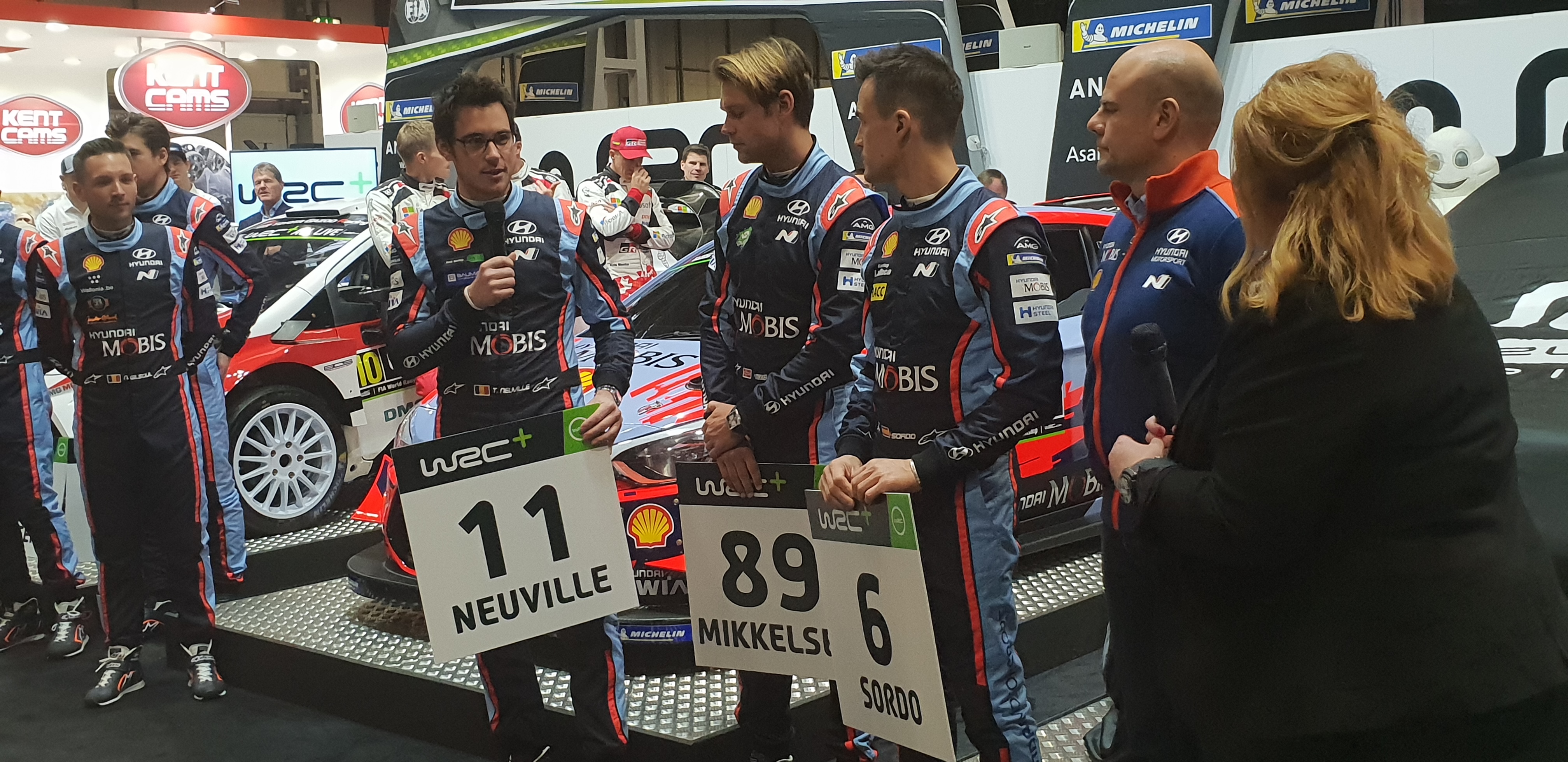 Andreas Mikkelsen
"Here we go again, starting a brand-new championship with two of my favourite events in a row – Monte-Carlo and Sweden. Anders and I have worked hard over the winter to learn from our first full season as a Hyundai Motorsport crew, as we aim to build a consistent and strong assault for 2019. Monte-Carlo is always a special rally, and a very difficult one to begin the year. I have often been quick in this event, having taken two podiums. We were also competitive in 2018, despite the final result, scoring a stage win and Power Stage points. Hopefully, we can get a positive start to the new season against another strong field of WRC entries."
Sebastian Loeb
"Rallye Monte-Carlo is one of our favourites. Daniel, my co-driver, is Monegasque, so it's his home rally for him, while it is also something of a home event for me as all of the stages are in France. Conditions can affect the road a lot at Monte, whether it's full tarmac, snow or ice. The most complicated thing is to find the right rhythm and not to fall into any traps: there is every possibility of finding ice plates as the temperature drops overnight. You always have to adapt to the changing and unpredictable conditions. I have always been quite good in these circumstances. This year will be a particularly special one with a new team and a new car. We won't have had a lot of testing time ahead of the rally, and there are lots of tough, new stages for me, but I am very motivated."
Toyota Gazoo Racing WRT
Ott Tänak
"I am feeling much more relaxed heading to Rallye Monte-Carlo this year. Twelve months ago, everything was new for me, but now I am going into the season with the same car and the same people and I believe that we are a really strong team now. All of the knowledge and experience we gained last year will only make us better. Personally, I am hungrier than ever, after having come so close in the championship last year. We know that we just need to be smart, particularly on an event that is as unpredictable as this one. Second place was a great result on the Monte last year and it would be nice if we can go one better, but we are up against some really strong opposition."
Jari-Matti Latvala
"Together with my co-driver Miikka, we are about to start our 13th full season in the WRC. There is still a lot of motivation to fight for rally wins, and maybe the drivers' championship too: this is still the ultimate dream. The second half of last season was really good for us and if we can continue that trend then we should be right up there. We know the car is reliable and fast, so it is up to us drivers to get the most out of it. I have finished on the podium in Monte Carlo in both of the last two years with the Yaris WRC and it would be ideal to keep that run going, but the key is to have a clean weekend and minimise the mistakes."
Kris Meeke
"I am really excited to get going with what is a new start for me, with a new team, a new car, and even a new co-driver. What the team was able to achieve last season, particularly in the second half of the year, gives me a lot of confidence in the car that I am going to have underneath me. Driving the car, myself, I have been impressed by what it is capable of. I am still learning though, so I am not setting any big targets for Rallye Monte-Carlo. My immediate priority is simply to enjoy driving again, and the Monte is certainly an event I have enjoyed in the past."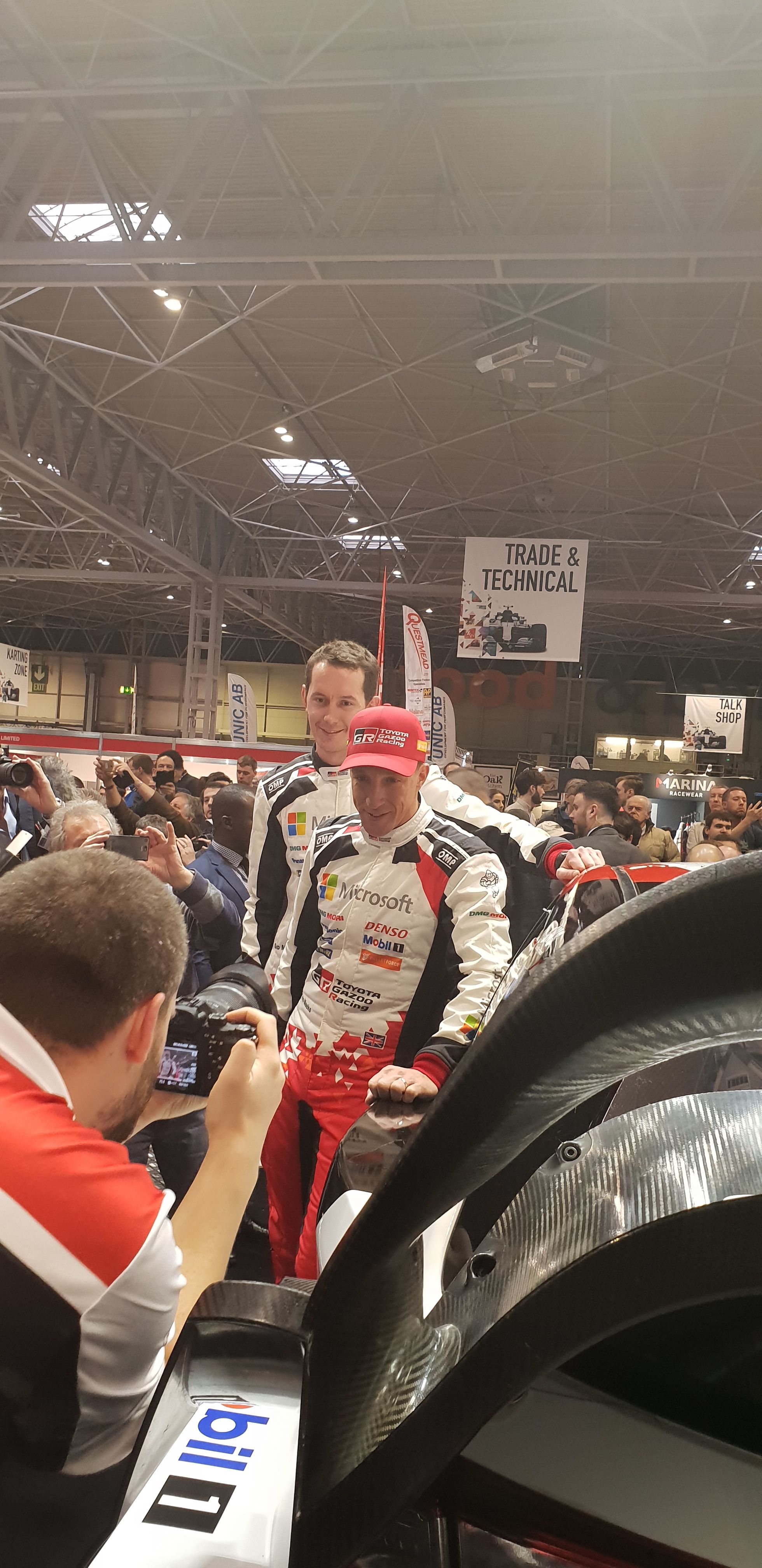 M-Sport
Elfyn Evans
"I'm looking forward to getting this season underway and seeing what myself and Scott can achieve together. We're both really motivated and determined to secure some strong results this year – and I see no reason why we shouldn't be doing that from the very first event in Monte.
"We know from last year that we have the speed and the team have been working really hard to improve the car even further. It felt good on the test and we managed to get a feel for a lot of different conditions – damp to wet Tarmac on the first day followed by full snow on the second.
"I've always enjoyed the challenge of an event like Monte, but I tend not to look at the forecasts too far in advance. The weather is constantly changing and you need to be able to adapt to the conditions and make the correct tyre choices at short notice – something we're very much focused on doing next week."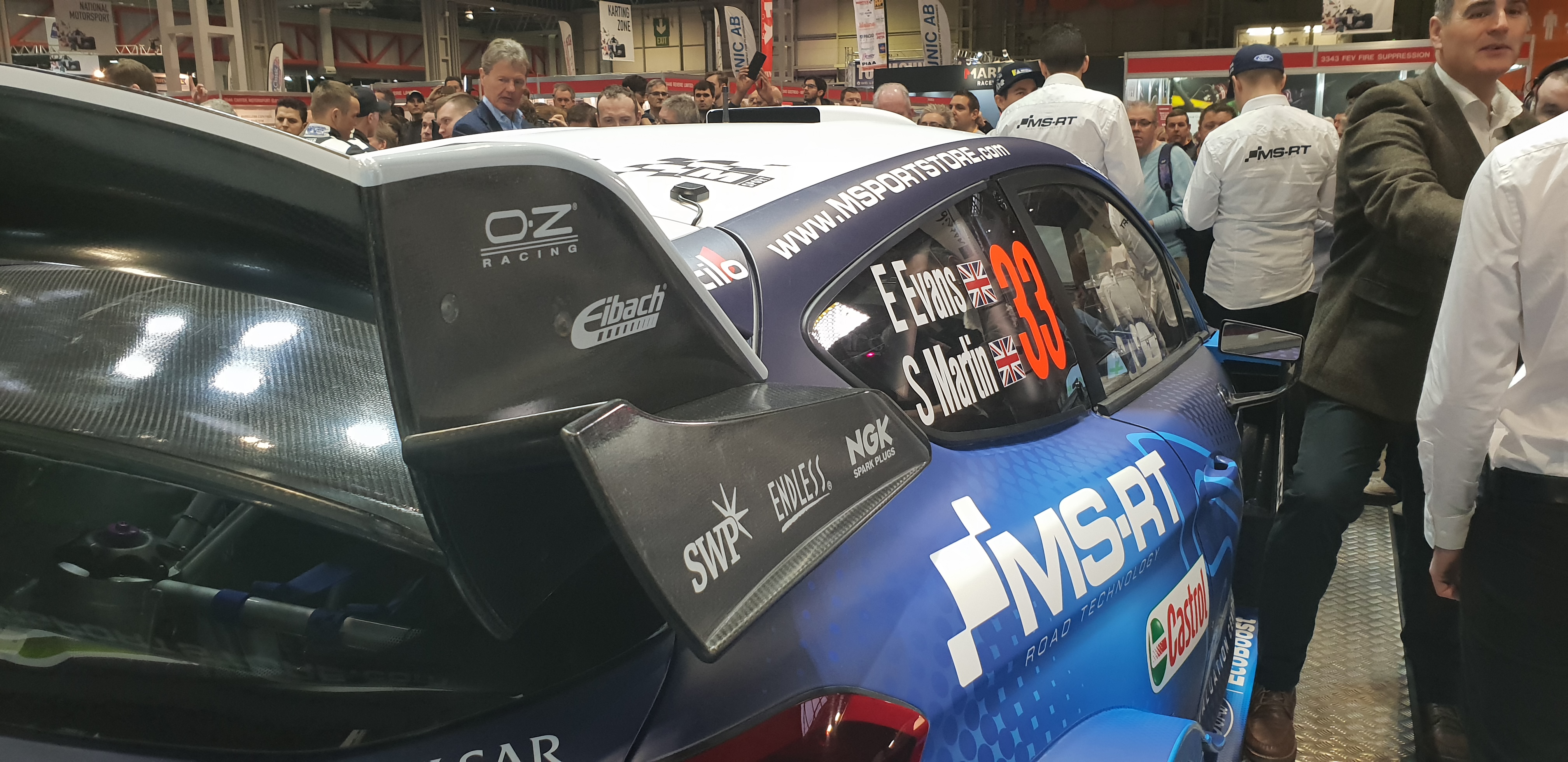 Teemu Suninen
"I'm really excited to start this new season, and the expectations are greater than ever! We've completed a lot of test kilometres and I'm feeling really well prepared. Last week Elfyn and I shared a couple of days and we both managed to get a lot of kilometres. We also drove two days at the end of last year, so when you put it all together our preparation has never been better! "The car feels really nice and really easy to drive – something I think is important in Monte as it's a rally where the driver makes the biggest difference. Starting the rally with two-night stages is always a big challenge and we will need to be alert. It would be nice to start the rally with a good stage time, and that is what we'll be aiming for. "We're using the same notes as last year and I have to say that my preparation with Marko has been really good – everything has been perfect before the start of the season and I hope it stays that way as I tackle this famous rally for the first time with a world rally car!"
Pontus Tidemand
"This is a really exciting time for me and I'm looking forward to making my debut in a new-generation world rally car. Last week we had a pre-event test with a lot of snow and ice and the feeling was really good. But in Monte you never know what the weather is going to do and we'll still need some time to learn the team and the car. "The conditions make this one of the most challenging events on the calendar. On dry Tarmac the grip is quite high, but when there's ice and snow the grip is zero and it looks as though we could experience a proper Monte with all kinds of conditions next week.  "Ola has a lot of experience so it's great to have him alongside me, and I know the team will give us a lot of guidance and advice throughout the weekend. We spent some days in the workshop this week – getting to know the team and the car – and I think we're as prepared as we can be. The goal is to get to the finish with as much knowledge and experience as possible."
Also running the full season of WRC 2 Pro for M-Sport is Gus Greensmith. He contested the event in a Fiesta R2 last year, setting some good times and winning stages before a mechanical problem put him out. He is partnered by new co-driver Elliott Edmondson.
Gus Greensmith
"The conditions at Rallye Monte-Carlo are so unpredictable and you have to be very aware and focused to pull together a winning performance. It's crazy. One second, it's dry and the next it's full snow! And the thrill of driving on snow with a Tarmac set-up is second to none!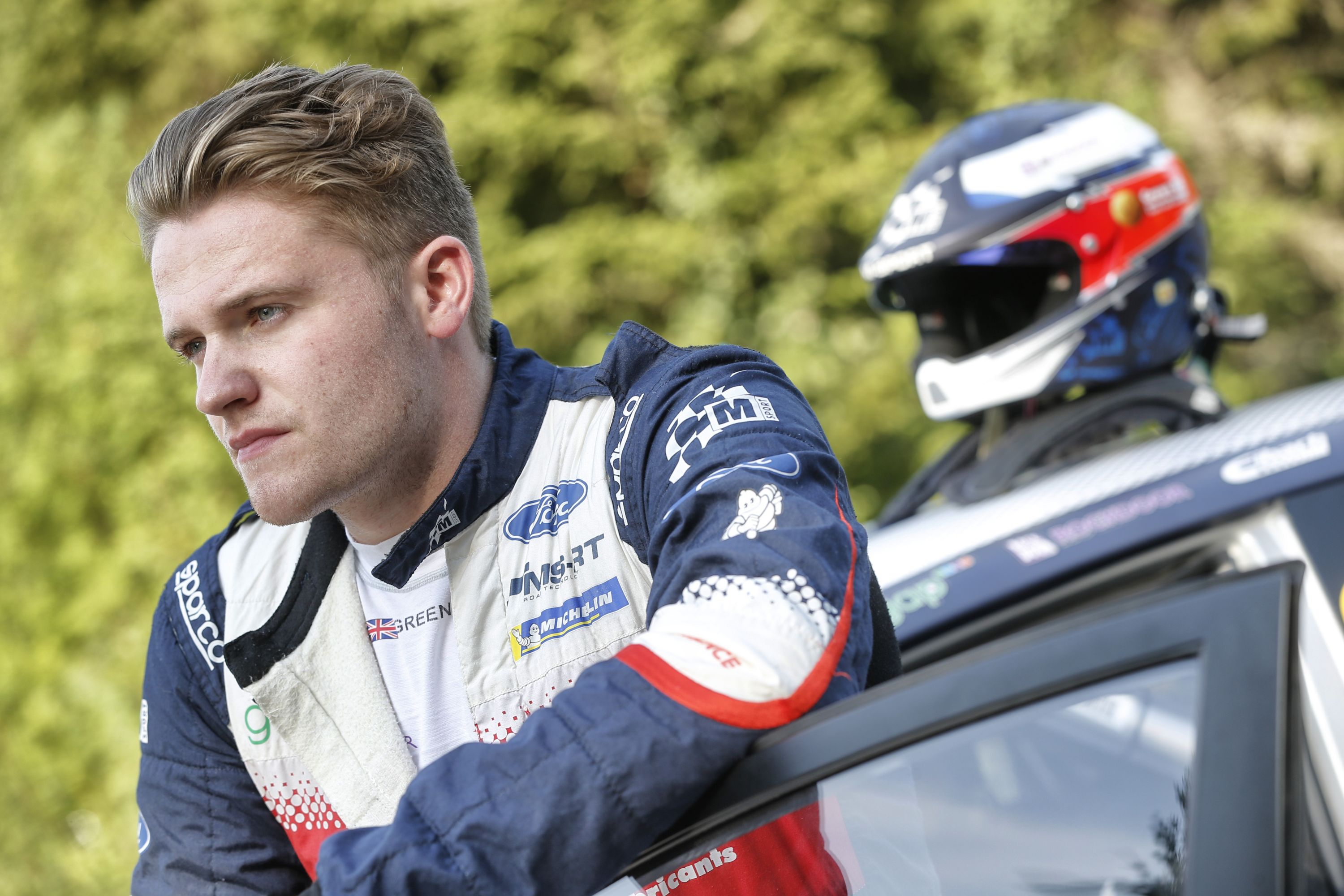 "A win in Monte is something that every driver wants to achieve, and we'll be pushing towards that goal.  I've got a good feeling for the rally, and just need to bring it all together next week."
Well, we are set then for an exciting season and I for one cannot wait!