Continuing my recap of WRC Super Saturday, I then spoke to Toyota WRC driver Ott Tanak and team boss Tommi Makinen.
I asked Ott Tanak to rate his first year at Toyota.
We had a strong year, but at the start of the year it wasn't easy, I didn't know what to expect and there was a bit unknown, I believe everything went well, went better than expected, but in the we lost the championship, but still we can say it was a strong year and definitely got a good relationship in the team and we improved and developed over the season pretty well. For the future it's definitely looking good and I believe this year, going into the season already for the second time with the same car same team same people it feels more relaxed.
I then spoke to Tommi Makinen
I asked him for his thoughts on the 2018 season and in particular how satisfying it was for the team to win the manufacturers title in the second season back.
Well, it was not looking so good in the middle of the season, but then the absolutely constant R & D brought improvements and then Ott Tanak at the same time learned the car and he was clearly fast. Now it is looking good, with reliability looking good, but there are some areas we need to improve the backup ideas, but then how it fits in with the regulations, how you do something with software, but we'll keep working and developing.
I asked him what is it that makes the Finnish and Japanese work so well together?
I don't know what it is, they are different cultures, but also the closest distance to the European, but I don't know from my own career was just going with them. There was Mitsubishi and some others at the beginning of my career, there was Ford and Citroen as well. There was no target to go with the Japanese and I remember in 2001 I wanted to go somewhere and there were two possibilities, either Citroen or Subaru and I made a very careful analyst of which one would be better and followed that which is when I went to Subaru and continued with Japanese and that was the moment when it turns because when it decided the direction and I just did two years with Subaru and they wanted to continue somehow, and the co-operation and we started our racing team in 2004, started building and learning from that time.
Just thinking to this season, how was it that you came to be in touch with Kris, how did that come together?
Kris and I spoke together in 2016 and at the time he decided to continue with Citroen, which I totally understood, as we were completely new and now. Now Esapekka decided he wanted to change to Citroen and wanted something new, so after that we had to start with the different possibilities. I could see Kris there.
I asked if it was Kris that came to him, or was it an ongoing chat all the way through?
We have known each other for a long time and it was easy to go for him.
Now then, here's a reminder of the full calendar.
Monte Carlo Rally January 24-27
Rally Sweden February 14-17
Rally Mexico March 7-10
Tour de Corse March 28-31
Rally Argentina April 25-28
Rally Chile May 9-12
Rally Portugal May 30-June 2
Rally Italy June 13-16
Rally Finland August 1-4
Rally Germany August 22-25
Rally Turkey September 12-15
Rally GB October 3-6
Rally Spain October 24-27
Rally Australia November 14-17
The calendar has grown, with the addition of Chile, which will be run after Argentina as a double header. The summer break follows Rally Italy, with Rally Finland six weeks afterwards at the start of August.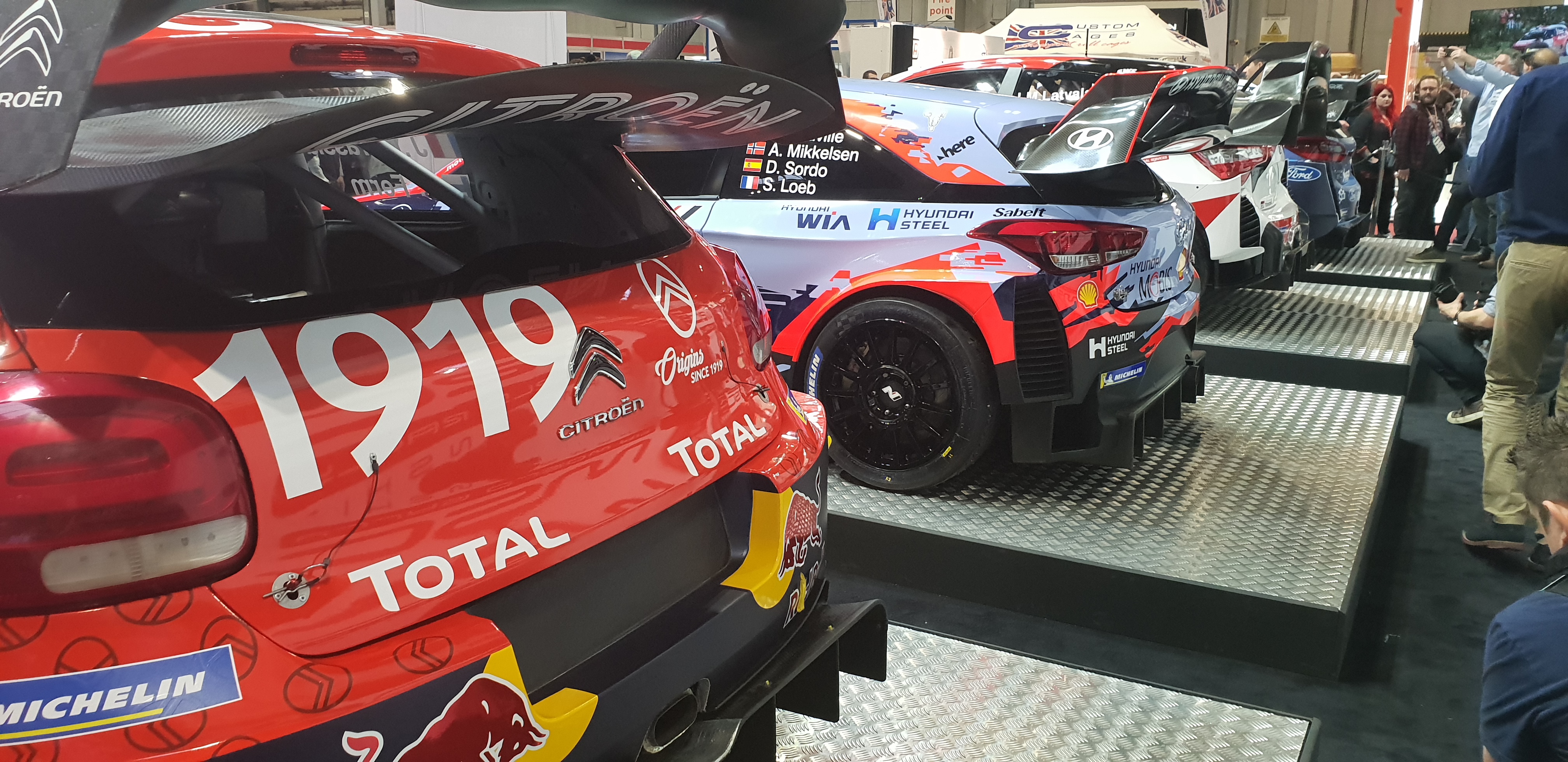 We are set then for a very interesting season! Can Seb Ogier win the title again this year, or will Thierry and Ott come through to dethrone the Frenchman? Can Andreas Mikkelsen show improved form, given his terrible season, or might we see Hayden get a recall to the team to replace the Norwegian?
How will the new driver, co-driver partnerships go with Teemu, Marko, Elfyn, Scott and Kris, Seb? It all starts this week!
Look out for my Rallye Monte-Carlo preview coming this week! It's time to get this championship going!