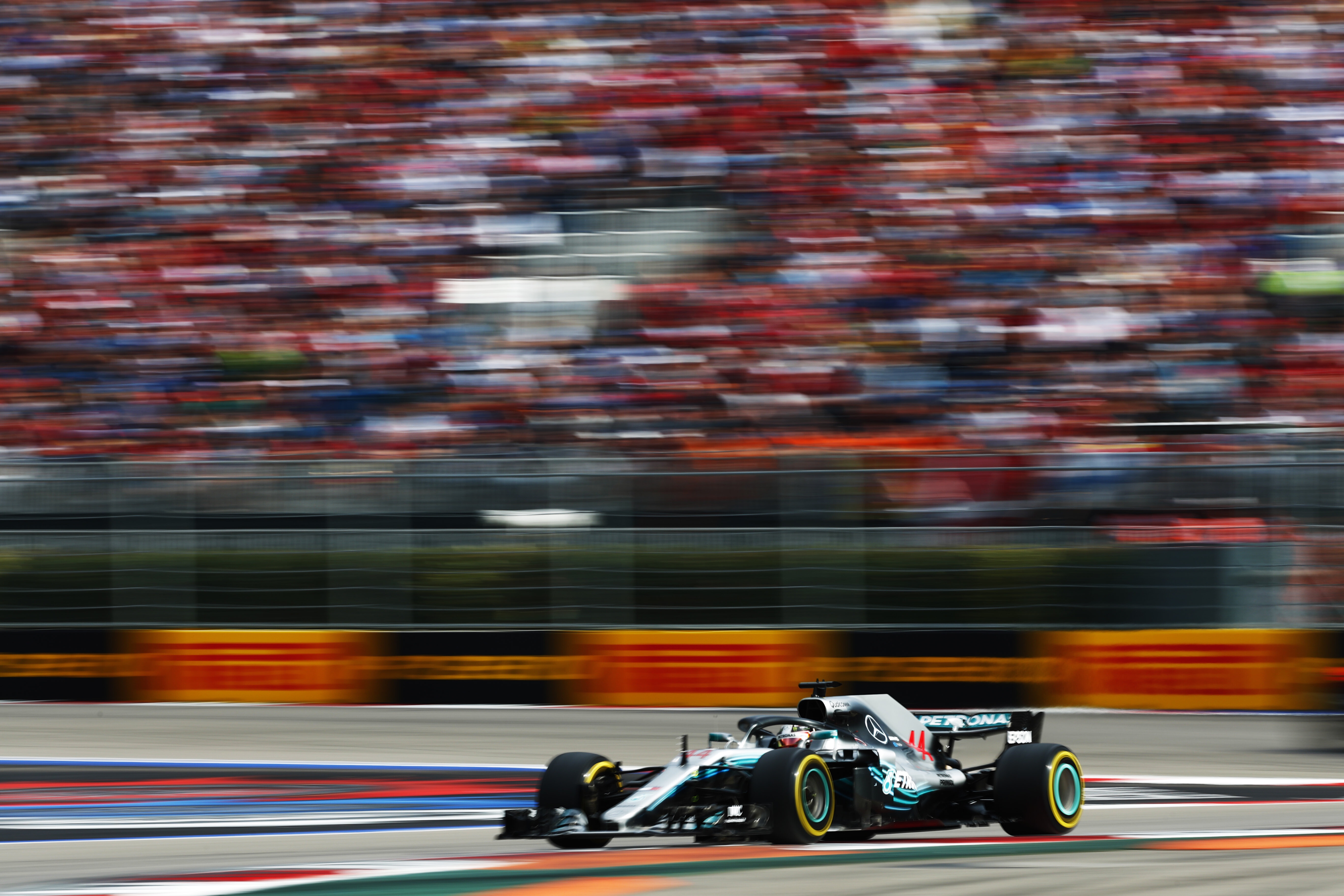 (?image courtesy of Pirelli Motorsports)
Today, September 30, marks a sad day for some Formula 1 fans. Hamilton took another victory, but for him to achieve win it was 'necessary' to sacrifice Bottas.
Nearing the halfway mark of the 2018 Russian GP Valtteri, painfully obviously, let Lewis past through after being asked to do so by the team. This led to a lot of controversy, with even some Hamilton fans dismayed.
In no way is this disrespecting Lewis, let's make that clear. He drove sublime all weekend and throughout the race he showed that he was very fast. Bottas, however, took pole position after a mistake from the Brit in his final qualifying lap. This gave the Finn his best opportunity of the year so far to fight for the win, one he really needed and definitely deserved.
What made this team order so frustrating for many was the fact that Lewis didn't necessarily need to win. Vettel was behind him, the only thing Lewis needs to become a five-time world champion. Instead, Mercedes decided that Lewis needed that extra position due to a blister on his rear-right tyre, with Bottas then having to defend from Vettel behind them.
Another reason was the fact that Bottas is really quick around this track. He won his first race here in 2017 and he always just seems to dominate here, hence a lot of fans rooting for the Finn. To see him lose the chance for his first victory this year because of team orders made it even more painful.
On the other hand, for the drivers' championship it can be seen as being the right choice. Mercedes and especially Hamilton really need the points to stay ahead of Vettel in the championship. However, this reason still doesn't make this decision the right for me.
Bottas asked over the radio if they were going to end the race in these positions. "Affirm," he was told. It sounded like he was expecting or at least hoping they would switch those places back as Vettel was nowhere near them anymore.
Toto Wolff decided to speak over the public team radio after the race: "Valtteri, this is Toto, difficult day for you and a difficult day for us," he said. "Let's discuss it afterwards."
On Twitter the team reacted to some of the angry comments. "We don't feel embarrassed or ashamed. We stand up to our decisions and are accountable for them. We made the call for Lewis' drivers championship, to maximise our advantage."
Bottas definitely looked very gutted after the race. Hamilton knew that as he at the same time seemed to feel sorry for his teammate. Who wouldn't?
The question now is: should team orders be banned? For the sake of the sport, it would be better. Let the drivers do their thing and if they decide for themselves they want to help their teammate, that's fine. If he doesn't, you'll get an amazing battle.
For the teams however, it stays necessary. Not only because they can keep the drivers from crashing into each other, but also because they always keep the teams' interest in mind.
Another PR disaster for Mercedes then, not because of an incident, not because of something the drivers said. All because of an unnecessary sacrifice.
What are your thoughts?