The French Grand Prix returns to Paul Ricard this week, ten years after the last race in the country was held. Spare a thought for all the teams, who will no doubt be bracing themselves for the prospect of Formula One's first ever triple-header, with the French, Austrian and British Grand Prix all taking place over the coming weekends.
Last time out in Canada was something of a shock to the system for many. Past form would have suggested Mercedes were set to dominate the weekend, but that was not the case at all. It may not have been the most exciting race in the world – it was really so very, very far from that – but Sebastian Vettel was sublime all weekend and he cruised to victory from pole position, followed home by Valtteri Bottas and Max Verstappen. With Lewis Hamilton in P5, it means that Sebastian Vettel is now in the lead of the championship, by just one point.
Ferrari won the last French Grand Prix – which was held at Magny Cours in 2008 and was won by Felipe Massa – and Kimi Raikkonen is one of only two drivers on the current grid, the other being Fernando Alonso, who have won the Grand Prix before. The power unit upgrades Ferrari introduced for Canada proved fruitful, and with Paul Ricard's long straights you can expect the team to go very well again this weekend.
Mercedes, meanwhile, are set to finally introduce the power unit upgrades that were originally meant to be brought in for Canada, but were ultimately delayed because of quality control issues. There is no getting away from the fact that they were very underwhelming in Canada, and will definitely be grateful for the upgrades in France given the nature of the track.
Max Verstappen finished P3 in Canada – the first race this season that he has put in a weekend without incident – continuing Red Bull's tradition in the hybrid era of performing better there than otherwise might be expected of them. With Daniel Ricciardo also finishing in the top five, and both drivers happy with the upgrades introduced, there is no apparent reason to suggest that Red Bull won't be able to replicate that sort of performance in France.
Force India's Esteban Ocon's first win in a single-seater was actually at Paul Ricard, and he believes that he is potentially on for a good result this weekend. "On paper, the track should suit us," he said, "with a long straight and some slow corners where we can use our car's mechanical grip really well. It's a track which will be new for everyone and we're usually good at finding a set-up quickly, so I'm not too worried."
Renault are currently enjoying their best start to a season since they returned to F1 as a works team in 2016, and they head into their home race having been bolstered by the power unit upgrade they brought in Canada. They are a respectable P4 in the WCC, 16 points ahead of McLaren. If both Renault and McLaren perform in France as they did in Canada, expect that gap to grow considerably.
Last time out at the Canadian Grand Prix, Haas introduced a new front wing and floor plus a revised bargeboard, and they are optimistic that these will suit the layout of the Paul Ricard track after two consecutive races of not getting either car into the points. This will actually be Romain Grosjean's first home race in F1 – his rookie year was in 2009, a year after the last French Grand Prix took place – so expect him to be especially keen for a good result.
Both Toro Rosso drivers are similarly optimistic about what they might be able to achieve in the race. Pierre Gasly, for whom this is also a first home race in F1, has either won or at least gotten on to the podium every time he has raced at Paul Ricard, and Brendon Hartley, who crashed out of the last race in Canada along with Lance Stroll after contact between the pair, has said: "Paul Ricard is a circuit I know well, although not in a Formula 1 car. We did a lot of testing there with WEC in the LMP1 car and I won the LMP2 category in 2013. It was always a popular track for endurance testing and I'm also pretty handy round there in the night-time, although that's not going to come into play in a Formula 1 car!"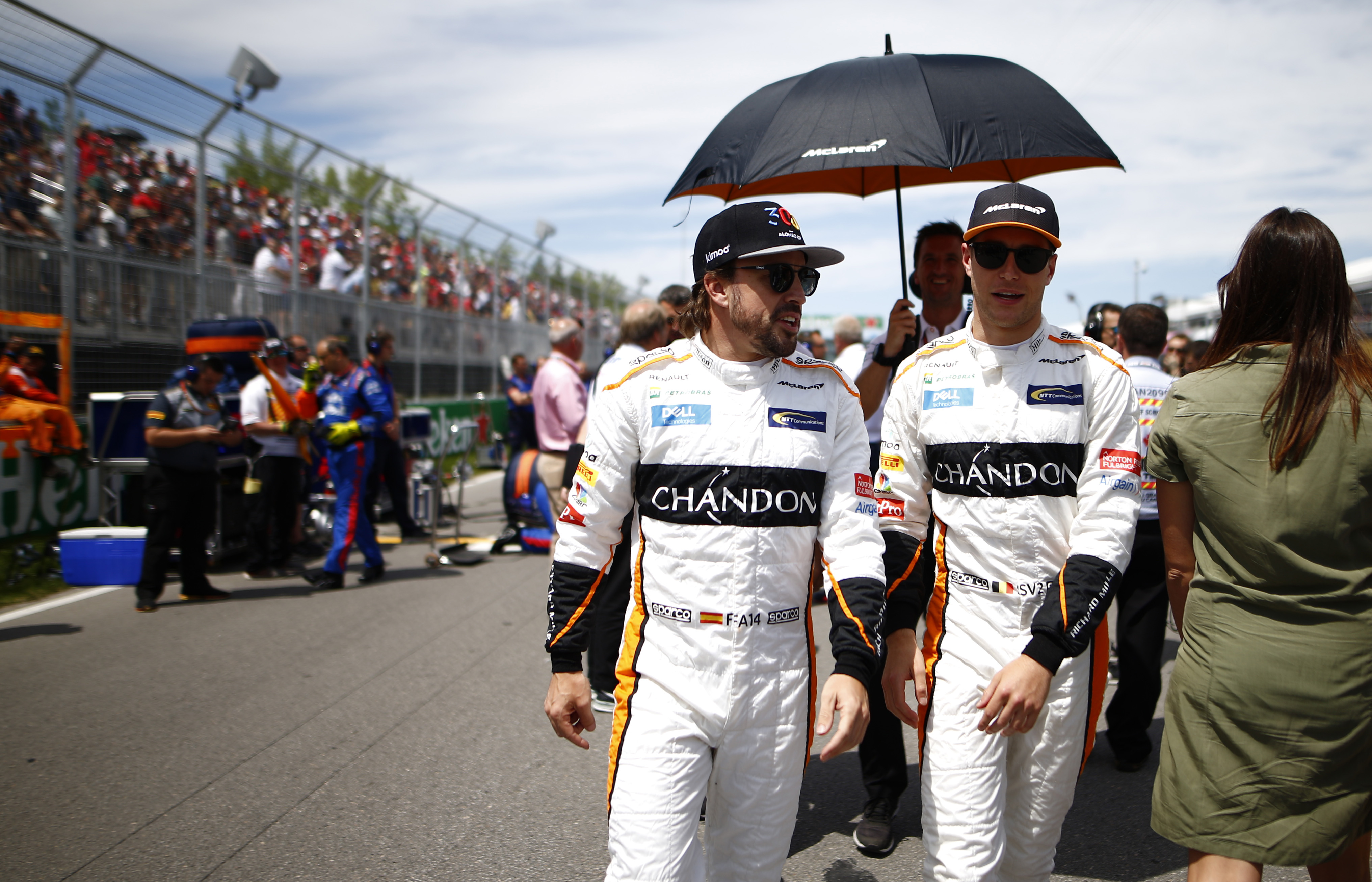 Speaking of the World Endurance Championship, there is no doubt that the majority of the off-track spotlight will be on McLaren's Fernando Alonso, fresh from winning the 24 Hours of Le Mans alongside his #8 Toyota co-drivers Sebastien Buemi and Kazuki Nakijima. However, it may be a case of coming back to reality with a bump for Alonso, as well as for team-mate Stoffel Vandoorne. They struggled around Canada – Vandoorne finished two laps down in P16 and Alonso retired – and with Paul Ricard's long straights it may unfortunately be more of the same for the Woking-based outfit.
Charles Leclerc is on a very impressive run of performances at the moment. In Canada he finished ahead of Gasly, both Haas cars, the McLaren of Stoffel Vandoorne, Sergey Sirotkin and even Sergio Perez in the Force India, and managed to hold off Fernando Alonso in several wheel-to-wheel duels before the Spaniard retired from the race.
Williams' Lance Stroll is a lot more muted about the track than some of his rivals. "I know [it] from when I drove in Formula 3. I had a good time there and won a race, but I have to be honest because I can't say I like it," he said in Williams' race preview. "It is just run offs everywhere and I am not a big fan." As mentioned, he crashed out of the Canadian Grand Prix on the first lap – that just about sums up the luck he and the Williams team have been having this year – but maybe don't expect the French Grand Prix to be the best place for a turn in fortunes.
Featured Image courtesy of Getty Images / Red Bull Content Pool