Location: Le Castellet, Marseille
Built: 1969
Track length: 3.63 miles
Last F1 race: 1990
Most Successful Driver: Alain Prost (4 x Wins – 1983, 1988, 1989, 1990)
Paul Ricard was a famous pastis, and often saw sport as an effective tool in marketing. He was the first commercial sponsor of the Tour de France. He decided to invest into a track and saw it as a huge gap in the market. This track was built in 1969 and first used in 1970. Formula 1 had a contract from 1971, it was used on and off until 1990 generally sharing with Dijon.
Paul Ricard sadly passed away in 1997 and some of his assets were sold on. In 1999 Excelis, owned by former chief executive of Formula 1 Bernie Ecclestone brought the track.
The track had serious investment placed into it, as it hadn't been used frequently. It was developed into one of the most advanced test tracks in the world. It was recently used for Formula 2 and their pre-season testing programme. The most recent use for Formula 1 though was for wet tyre testing in May. Pirelli manually drenched the track to get knowledge on a new wet tyre they were researching.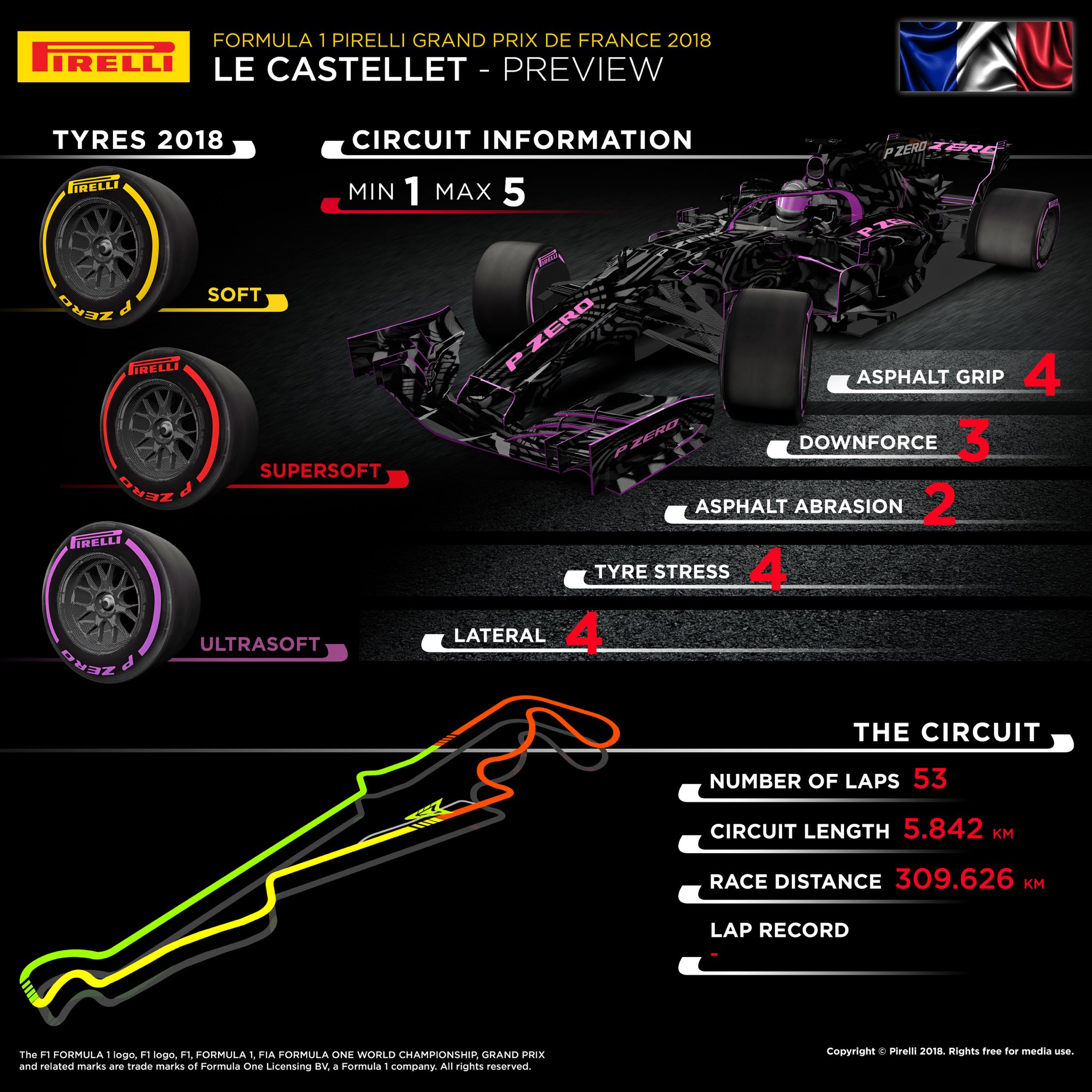 The majority of track when first opened was the Mistral Straight, it was 1.1miles long. Elio de Angelis in 1986 testing had a horrific crash which resulted sadly in his death. The track was not at fault, it was a failure on the car, but the straight was shortened to make it safer to prevent such high speeds. They ran on a shorter track for the Grand Prix for the remaining 5 years, 1986 to 1990.
The track has been modified further for 2018, Mistral Straight's length is what it was prior to de Angelis' death but they have placed a chicane in the middle of it. This is to keep it safe with speeds down as well as with slipstreaming and DRS to create a further overtaking opportunity.
The track is great for the F1 fans due to the high speeds and its flowing nature. Great for the paddock too as there are three French drivers on the grid, Gasly, Grosjean and Ocon.
Looking at the circuit it should suit Mercedes better especially if the new engine is ready. With having a slight advantage on the straights expect to see Force India and Williams closer in the midfield battle.