Mercedes has revealed the W09 EQ Power+, the team's new car for the 2018 F1 season, at a special launch event at Silverstone.
The new Silver Arrow carried out its first series of laps on Thursday morning with Valtteri Bottas at the wheel, before being given an official presentation later in the day. Defending world champion Lewis Hamilton then took to the track for his first taste of the car he hopes will take him to a fifth drivers' crown this year.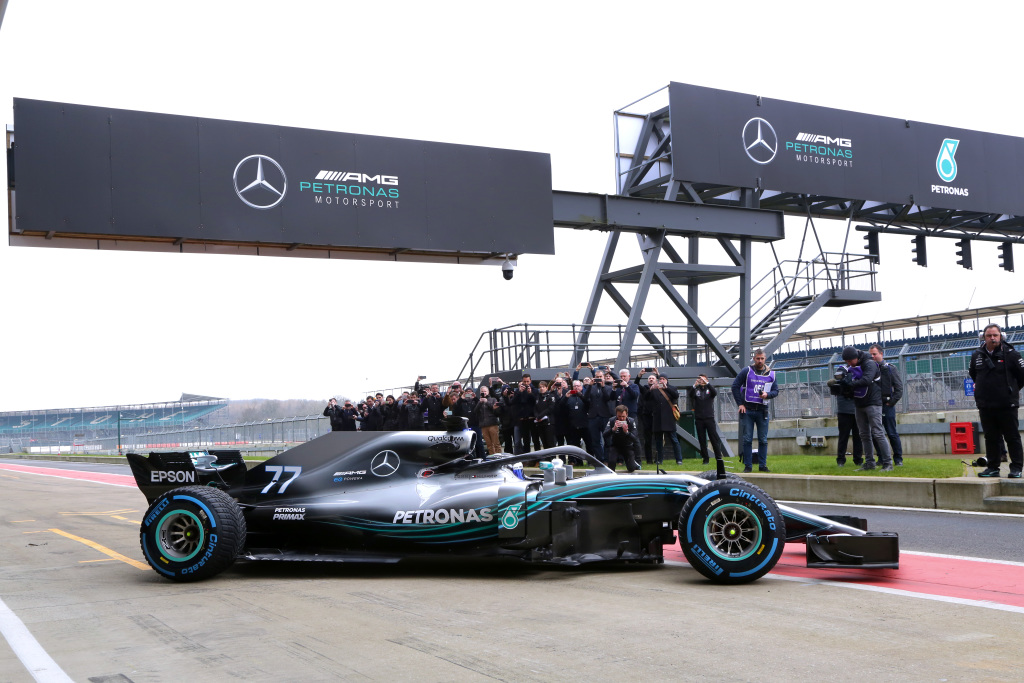 Like most of its rivals for this season, the W09 isn't much of a departure from last year's model. It has retained the same ultra-long wheelbase that helped the W08 to dominance at 2017's high-speed circuits, and also sports a conventionally-rounded nose cap—as yet, the only such design on this year's grid.
However, the W09 also features plenty of less obvious refinements meant to address its predecessor's peaky performance.
As well as an increase in rake similar to the Red Bull philosophy, the W09 also features an all-new suspension design, and what Hamilton described as "a different aerodynamic characteristic" for the floor, both aimed at improving the car's ride.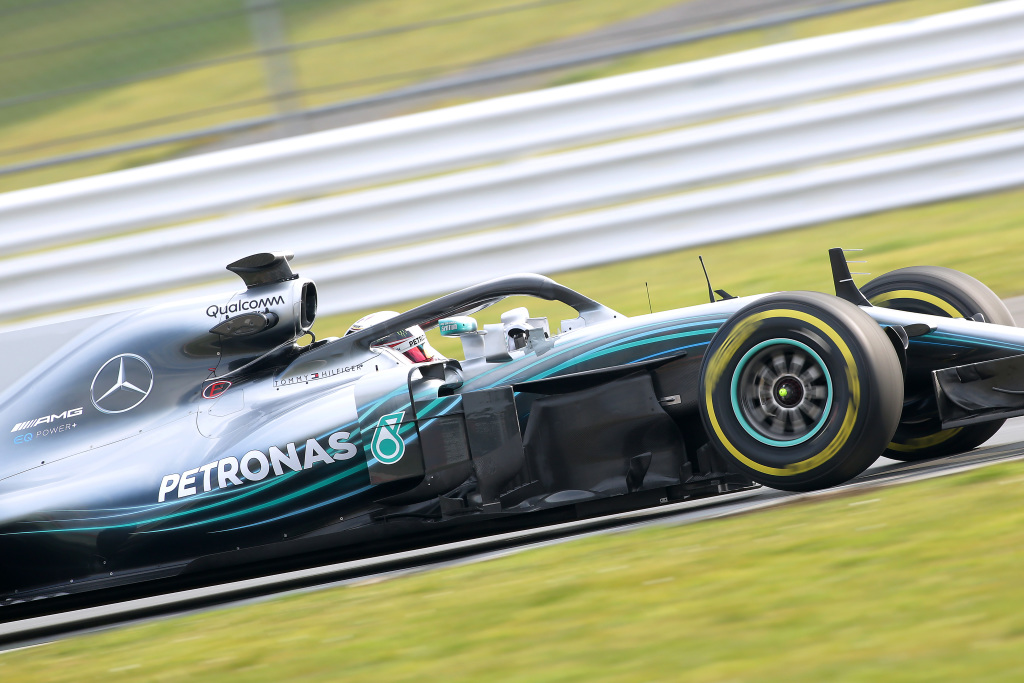 Speaking of the new car, Mercedes technical director James Allison said: "Across the board, [the W09] is more elegant than last year.
"Last year's regulations were brand new and we weren't quite sure which direction they would take us in.
"This year, being a little more confident of what we're aiming for, we've been able to commit more fully to certain concepts. So we have the packaging much tighter and have taken things to more of an extreme."