Kimi Raikkonen's last three years at Ferrari have dominated by rumours over whether the team would dump him in favour of a younger charger.
The Finn's F1 obituaries have been written plenty of times during his second spell at Maranello as a roster of drivers including Daniel Ricciardo, Max Verstappen, Carlos Sainz and Sergio Perez have their names linked with Ferrari's second seat.
And yet, every year, the publishing of all those obituaries are postponed again.
Ferrari have always been reluctant to rock the boat with their driver pairings unless a genuine star becomes available.
Since the change of the millennium 17 years ago, the Scuderia have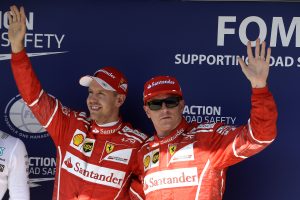 changed their line-up just six times. Raikkonen himself only joined Ferrari at the expiry of a lengthy McLaren contract in 2006.
So it should come as little surprise should Ferrari announce that they will retain the 2007 World Champion as well as Championship leader Sebastian Vettel for 2018.
The dynamic between Raikkonen and Vettel is helpful to Ferrari if somewhat unusual in Formula One.
While Michael Schumacher had a dutiful teammate in Rubens Barrichello during the juggernaut era of 2000-04, the feeling between Raikkonen and team leader Vettel is somewhat more harmonious.
The 37-year-old is not a demonstrative character and while Monaco and Hungary – where Ferrari lined up behind Vettel to deny and denied Raikkonen victories – proved the Iceman's fire still burns, he is not a man to hold a grudge and this is a characteristic that Ferrari value.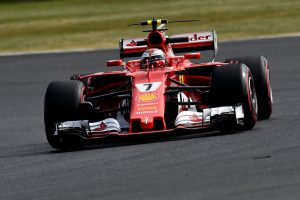 Certainly, there would have been more uproar at Mercedes during the tempestuous partnership between Lewis Hamilton and Nico Rosberg, while the atmosphere is bubbling at Red Bull too.
Force India's Esteban Ocon and Sergio Perez have shown this season the cost of letting teammate issues fester, losing out in Canada and Azerbaijan.
Raikkonen is also helped by the fact that aside from Fernando Alonso, there is no obvious replacement available for next year. The Prancing Horse will not look at Alonso, even if the Spaniard now regrets moving to McLaren-Honda.
Verstappen is locked in a long-term contract at Red Bull while Ricciardo will also remain there until at least the end of next year, and it will be difficult to convince any of the top brass there to part with either driver early.
It will be similarly difficult to persuade them to release Carlos Sainz either, with the Spaniard likely to remain at Toro Rosso next year despite voicing discontent at recent races.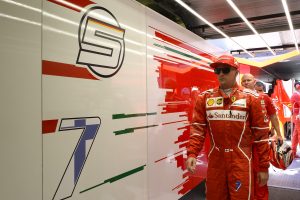 2018 will also come too soon for the highly rated Charles Leclerc, who has impressed in F2 this season. With Ferrari having tight bonds to both Haas and Sauber, the Monegasque driver is likely to be loaned to Sauber next season.
This time last year Perez looked a good option for Ferrari, but his everlasting spat with Ocon and the two's collective penchant for near misses at Force India will likely have put off Sergio Marchionne and Maurizio Arrivabene. Ex-teammate Nico Hulkenberg, previously linked with Ferrari for 2014, signed a long-term contract with Renault at the end of 2016 and will not leave Enstone soon.
While observers and pundits continue to write about the end for one of Formula One's unique characters, Raikkonen looks likely to remain at Ferrari for 2018 at least.
With Vettel also rumoured to be casting longing looks at Mercedes, don't be surprised if Kimi's ice cream doesn't melt away beyond then, either.