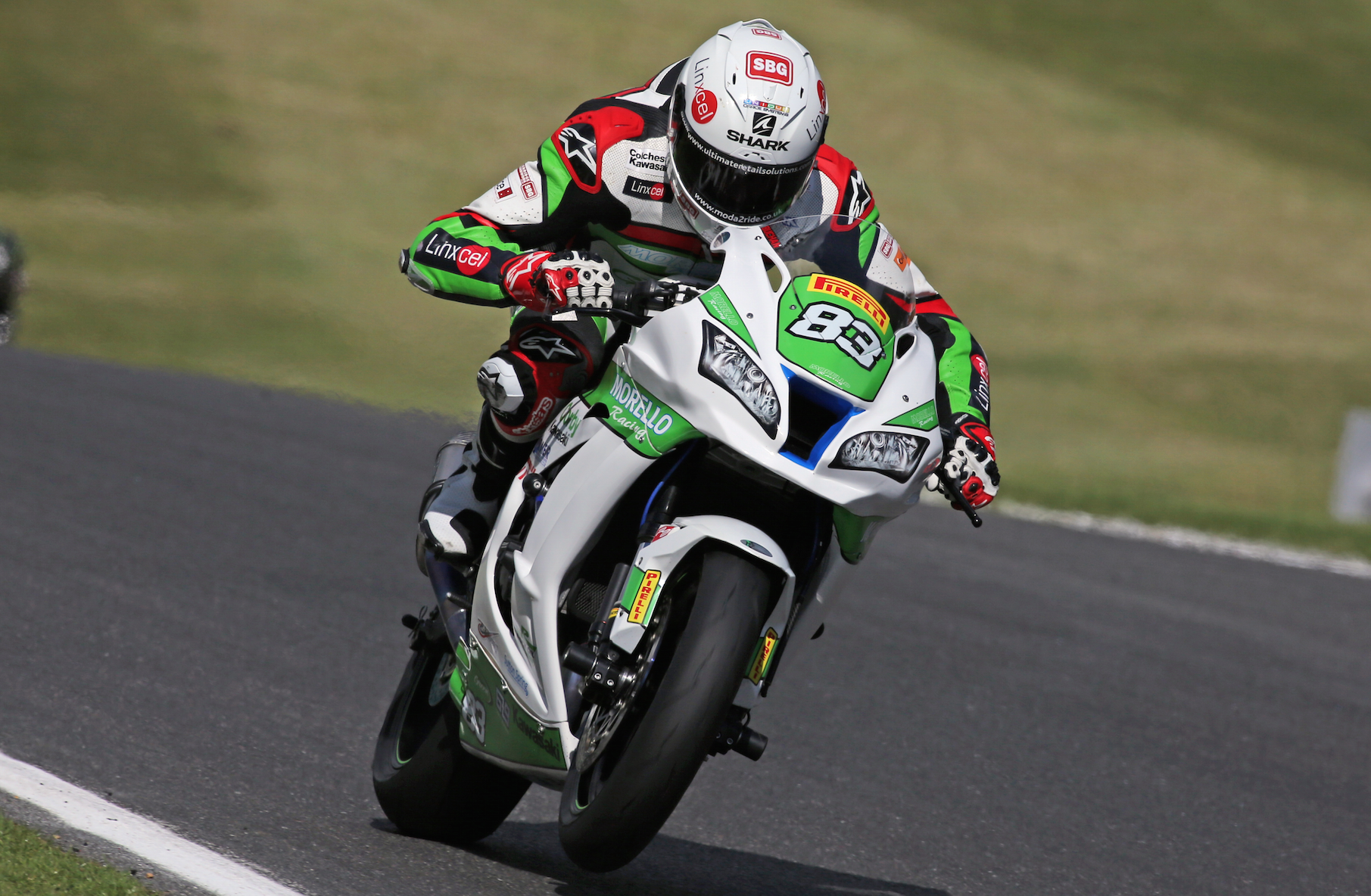 National Superstock 1000 championship leader Danny Buchan hailed a weekend in which he came away with a win and a third place. The Morello Kawasaki man said that "tyre preservation was essential" and that race one was all about being "smart". The 24-year-old also paid tribute to the late Mark Fincham, who lost his life in the same race on Sunday afternoon.
"Well I think we need to start by stating the tragic loss of Mark Fincham, which was a shock to everyone. His friends, his family and everyone he knew in the paddock will mourn his loss. The results of the weekend don't really matter in these circumstances as you're taking in everything that happened".
Buchan continued, stating that the racing was "alright" but he would've liked to be "a bit higher up" in the second outing.
"Racing wise it was an alright weekend. A 1st and a 3rd isn't the end of the world but I'd liked to have been a bit higher up in the second half of the race but it was cut short. I do truly believe that if I had another couple of laps, then I would've at least been fighting for the win. I actually got held up by Chrissy Rouse, who got ahead of me but then ruined his tyre so I sat behind him for a lap and then a gap formed to the leaders. I came into the last chicane and got around the outside of Michael Rutter but knew I couldn't make it around Adam Jenkinson, so I sat in third and took the points. I'm happy with the weekend. The pace was good and although I would've liked to be a bit higher up in race two, it was still OK".
Buchan also criticised the movement towards blaming Pirelli for tyre issues by other riders.
"Everyone is blaming Pirelli or this, that and the other but for me it's about riding smart. I'm not saying Richard Cooper rode worse than me but what I am saying is a lot of people seemed to have chunking tyres. I had some myself, right towards the end of the race and I saved my tyre. It was all about tyre preservation; it was nothing to do with tyres delaminating. We know the surface at Thruxton is abrasive because we've been coming here for years and therefore, we know tyres don't last there. So, what teams should be doing is working on a set-up that allows the tyres to last and not blow apart".
The Basildon Bullet also commended his first race performance, saying, "the first race was all about being smart. We knew all weekend that the races were going to be all about tyre conservation and for me, I did that".
The former Superstock 1000 champ was also happy to finally win at Thruxton on a bike bike.
"I've never won a race at Thruxton so I was mega happy to win there. I won on the 400s run there but never won there on a proper bike. There's a 20 point lead in the championship and the tracks that are coming up have been good to me in the past. I enjoy Cadwell, Silverstone and then the Showdown rounds too".
Image courtesy of Gareth Davies of Full Factory Photography