When Valtteri Bottas crossed the finish line in Austria to take his second career Grand Prix win, the calls from F1's pundits were all but unanimous—the unassuming Finn, not so long ago dismissed as Mercedes' number two driver, was now firmly in contention for the 2017 Drivers' Championship.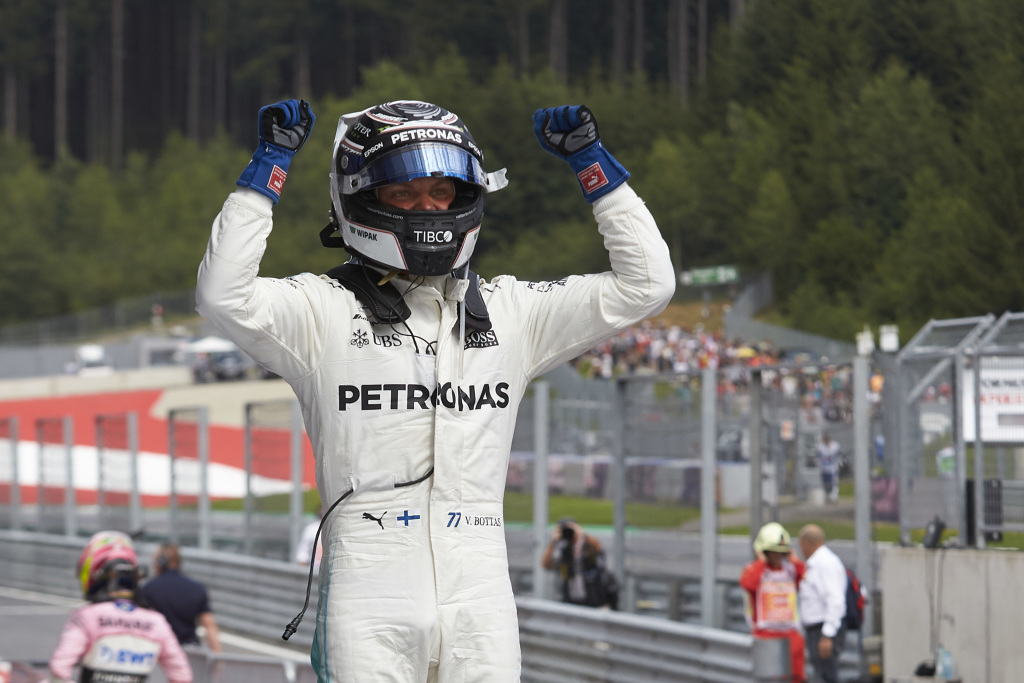 Statistically speaking, it's a solid claim to make. At 35 points adrift in third, it would take a couple of perfect storms in Britain and Hungary for Bottas to assume the lead of the championship before the summer break; but the odds of him overcoming the fifteen-point gap to Lewis Hamilton in second between now and August are certainly far from negligible.
It's worth remembering too that if Bottas were to rack up another victory at Silverstone next week, as well as making him the first back-to-back winner of 2017, that would also bring the Finn level with Hamilton's and Sebastian Vettel's respective win tallies this year. Looking over his other results, Bottas has also taken only one less podium than Vettel and one more than Hamilton this season, whilst his lowest finish of sixth in China is still one better than Hamilton's seventh place in Monaco.
Furthermore, all that is in spite of Bottas being the only driver of this title trio to suffer a DNF so far this year, when his engine blew at the Spanish Grand Prix—and if we were to assume that that had not happened, and Bottas joined Hamilton and Vettel on the podium in third that day, then the Finn would now be level on points with his teammate.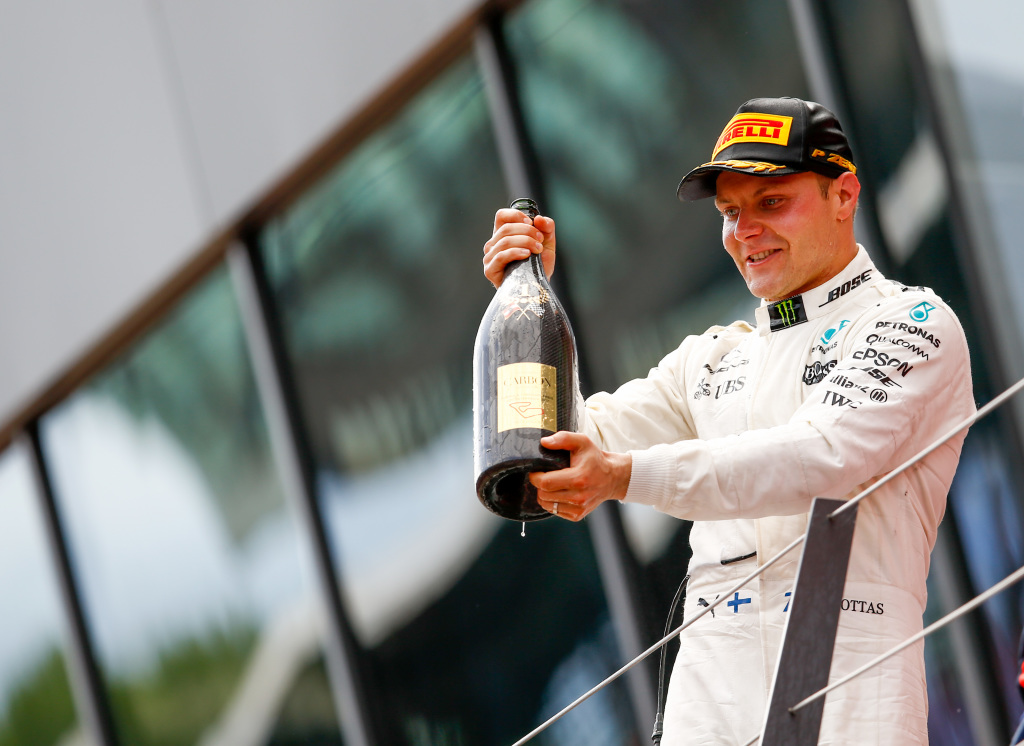 Of course, ifs and should-haves aren't enough to win a championship, and if Bottas is to take the crown at the end of 2017 he will need to continue pushing beyond the base expectations of himself and his car. His triumphs in Sochi and Spielberg have displayed beyond doubt Bottas' serene control at the front of the field, but he is only just beginning to show the kind of aggression necessary to assert himself as more than just the third-fastest man on track—something he will certainly need more of if he is to keep touch with Vettel and Hamilton across the season.
That is something that will only become more pronounced now that Bottas has been thrust into the title race spotlight. Up until Austria, the Finn has been able to profit from all the media attention being focused on Hamilton and Vettel, allowing Bottas to quietly rack up points in the background without being subjected to the pressures of a declared championship tilt. But now that his rivals are aware of the threat he poses, Bottas can no longer rely on the element of surprise and must come out of the shadows fighting.
Fortunately for Bottas, though, that should just be a case of doing what he's always done, and doing it more. His two pole positions and near-level qualifying head-to-head with Hamilton are proof that he has more than enough speed to run his teammate hard on Saturday; and even if qualifying doesn't go his way, the lightning starts he's made all year (not to mention his stellar recovery from last to second in Baku) will ensure Bottas remains a looming presence in any polesitter's mirrors.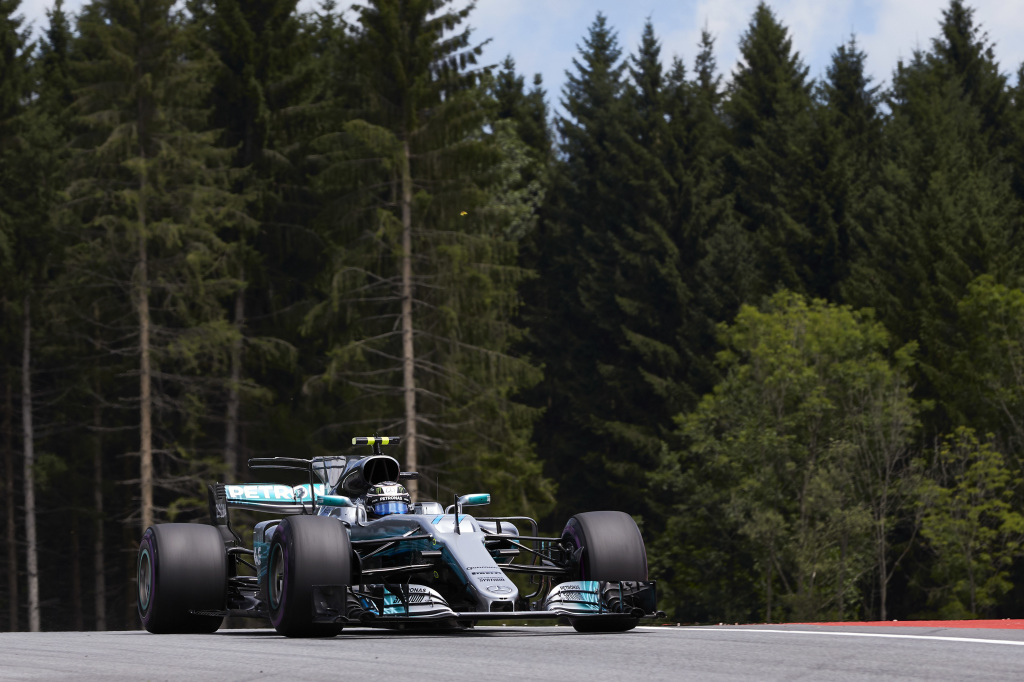 What's more, Bottas has proven time and again that he has the focus and mental strength needed to take on a full title challenge—even against opponents as intimidating as a three- and a four-time world champion. His level head has been one of the Finn's defining attributes ever since winning the 2011 GP3 title at the first attempt; it was particularly evident in 2014 when, partnering a reborn Felipe Massa in a podium-worthy Williams, Bottas dove his way to an outstanding fourth in the final standings. So far, the only visible dent to his determination came under the frenzy of Ferrari speculation in 2015, but from the way Bottas has settled into his new Mercedes seat despite the rumours surrounding it would suggest that he has learnt from that episode.
His grounded nature should stand the Finn in good stead as he wades into the Hamilton–Vettel battle. He will have seen first-hand how unsettled his opponents can be by the championship's many twists and turns, and know that when that happens (as it undoubtably did in Austria) he has only to drive a solid weekend to take full advantage. If they didn't already, Hamilton and Vettel will now have their hands full making sure their own turbulent duel doesn't leave Bottas with an open goal.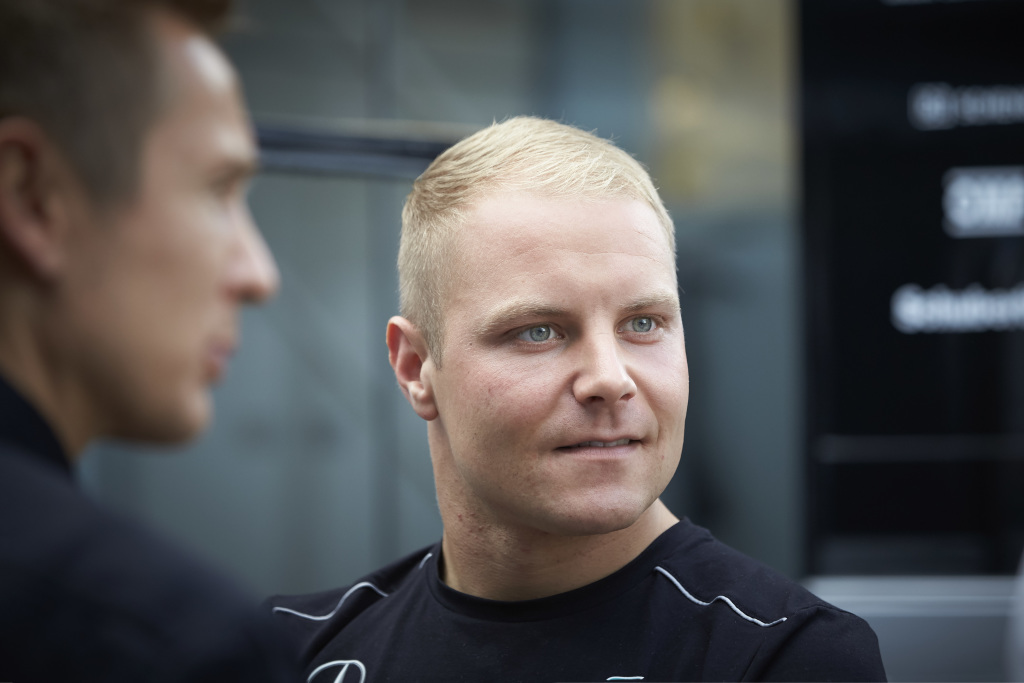 Make no mistake, Bottas faces a considerably tall order if he is to wrest this 2017 Championship away from Vettel and Hamilton. No amount of comparisons to Kimi Räikkönen in 2007 will guarantee Bottas comes out on top after Abu Dhabi—as ever, all that counts is what happens on track this year.
But if the Finn can drive home his current momentum with another victory or two before the flyaways in Asia and the Americas, there's no reason why he can't push his rivals all the way to the final round. Whether he quite has what it takes to beat two of modern F1's biggest stars across the ultimate finish line is another matter—but when it comes to his talent, composure and performances so far this season, there's no denying that Valtteri Bottas is well and truly in this title fight.