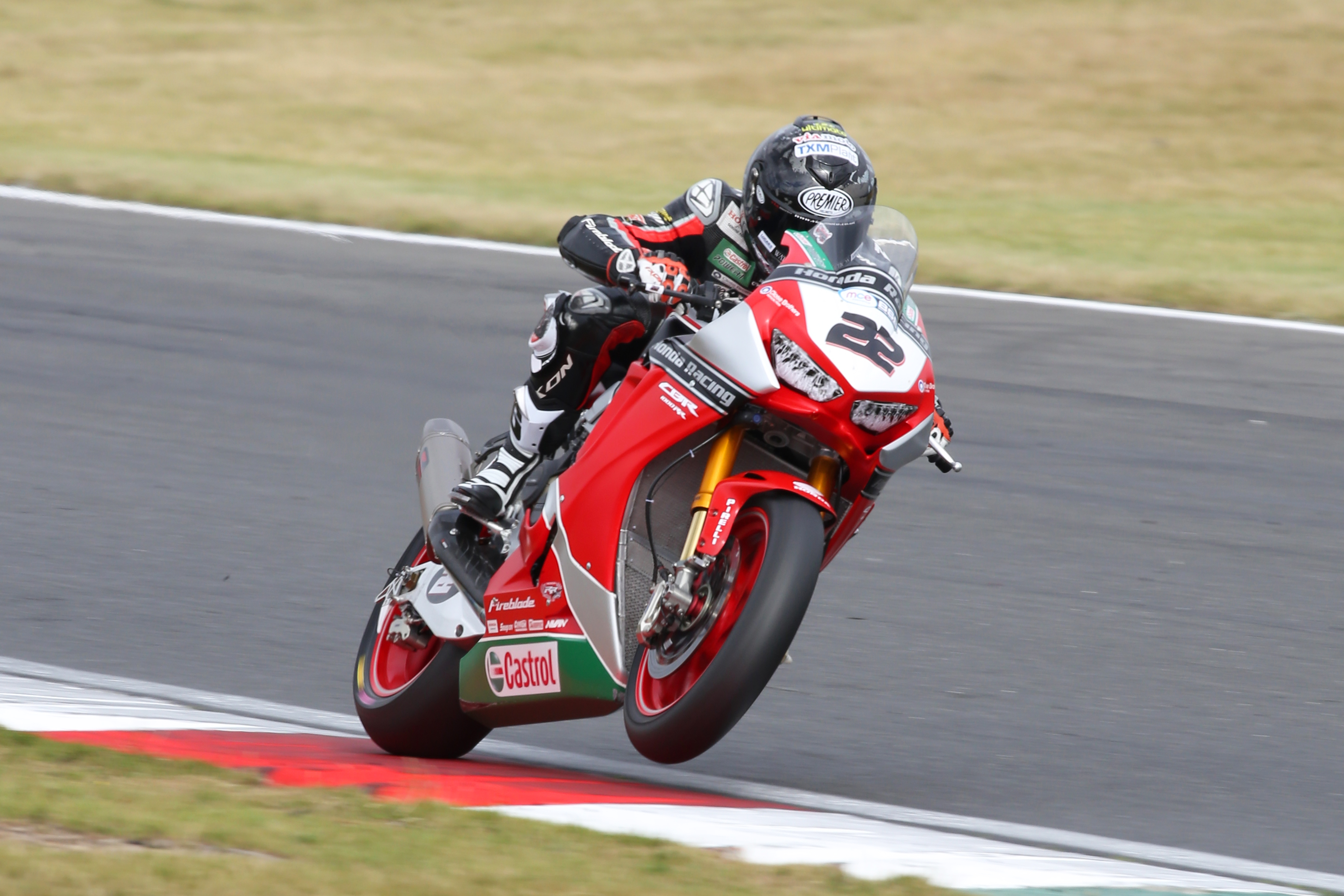 Sum up your year so far.
It's been a lot of hard work. We have all had our heads down and have been trying to figure out the new bike ever since we got it. The previous model had been worked on by the whole team – not just me – making it very easy to figure out. When you get a new bike, it isn't just new for me, it is new for the team. You have to figure out how things work. The flyby wire was knew for myself and also for the team. We didn't get a great deal of testing prior to the season starting. We had 4 days in Spain, the Donington Park test was wet and then, we had the first race.
We knew immediately what it was we needed to work on. The throttle feeling and throttle connection were main things. How the bike delivered its power: it has more power than last year, and we just needed to control that. As you've seen, every round we are getting closer.
Is the bike as good as you expected it to be?
As a road bike, I've done six days on it. From the previous model road bike to the new model road bike, it is such a step forward and it is a beautiful bike to ride. In BSB, we are restricted to some of the stuff that we can use, due to the rules. In a way, we lose some of the good stuff that Honda have done, and then we need to work in other areas. As a road bike – it is fantastic. As a BSB bike – we are restricted – so we are still finding a feeling with it.
Have you experienced any gearbox issues?
I haven't had any gearbox issues on the new Honda all year. I've got no idea what happened with Guy Martin at the TT but from my personal experience, from my first ride on it up to now, I haven't had any problems with it at all.
If you had the dry test, do you think you could have been there from the start?
We were, and still are, on the back foot. I don't think any of us anticipated just how much work that needed to go into the bike to get it feeling how we wanted it to feel. I think we thought 'OK, some parts are the same, others are different, so we will just have 4/5 days working on the bike and we will find a setting fairly quickly'. That clearly didn't happen. I think that if the bike came earlier or if we had another five days testing, we would be five days further forward. We have made massive steps in a very short space of time.
Are you or your team co-operating with Red Bull Ten Kate Honda in WSBK?
I don't have a massive amount of communication with them, the guys at Honda Racing UK might and the team itself might but I don't have any personal communication with them guys. We use similar components, such as brakes, suspension, swinging arms and the chassis is pretty much the same. One difference is that they use Cosworth engines and we use our own engine people. I don't know exactly what their issues are compared to what we have but as you've seen, we have Shane Byrne – a world class rider – on a very, very fast Ducati and we are able to be competitive with that. What we are doing here must be working.
Following the death of Nicky Hayden, have you been contacted regarding a ride?
I haven't had any communication with Honda yet. Unfortunately, pretty much every WSBK race clashes with BSB. I don't think it will happen. It may happen if we have a good year but at the minute it isn't in my plans.
Do you have ANY plans beyond 2017?
I don't have any plans at the moment. It's very easy to start talking about next season when you start winning races straight away but as you've seen, it's taken us a little bit of time to get going. I'm enjoying BSB. As much as I want to go to World Superbike, the route there seems more difficult than it has ever been, especially to try and find a competitive seat there. You've got guys from MotoGP coming back to WSBK making it more difficult for new riders to get there. Like I've said, I'm happy here in Britain. I think over the last couple of years, we've improved quite a lot. I think I'm getting close to being able to challenge for the championship. I really want to be BSB championship.
Talk about your comeback from injury.
I broke my femur and my hand pretty badly in 2915 at Thruxton. It was a very long road to recovery. I came back last year and got on the pace pretty much straight away – I qualified 2nd at Silverstone. The races obviously took a little bit longer, because I wasn't as bike fit as I thought or hoped. I had a great year last year and I feel as good as I've ever felt with the bike. I feel at home with the bike.
Where can the Australian Superbike championship improve, so it produces more successful riders like in previous years?
It's a real shame for Australian Superbike riders because the Australian Superbike championship, when I came through, was at a very high level. Some of the guys who are there now are winning and are actually of a very high level. They just don't get the recognition that they deserve, for a number of reasons. The championship is quite small being one, and Australia's physical location being another, as it is so far from Europe.
I don't really know what they can do to improve it – I know the organisers are trying really hard to improve it but in he last few years, there has been two separate championships which has really, really hurt them (FX Championship and ASBK). Now all the main teams are in ASBK, I think it will improve. The teams that are in Australia, such as the Factory Honda and Factory Yamaha teams, are as good as what we have in the UK. The personnel, the equipment and the workshops are all as good as top BSB teams.
It needs a bit more coverage and a bit more money behind it, which will bring in more support. It is very difficult for them though, as the country is so big. You can't follow it like BSB. You get to recognise some of the fans over here and you see the same faces. In Australia, they can't do that because it's so vast.
Do you think you can make the showdown again this season?
Yes. I think the showdown for us is a number one target and we are in that position at the moment. However, it only takes one dropped result or a crash and you're out of it, because the points are so close. It is really important to keep bagging the results and hopefully, we can make it!
Thank you to Jason for his time and to Gareth Davies of Full Factory Photography for the images.