The Superpole race saw vd Mark (BMW Motorrad) claim the win followed by Redding (aruba.it Ducati) in 2nd and Baz (go eleven Ducati) 3rd.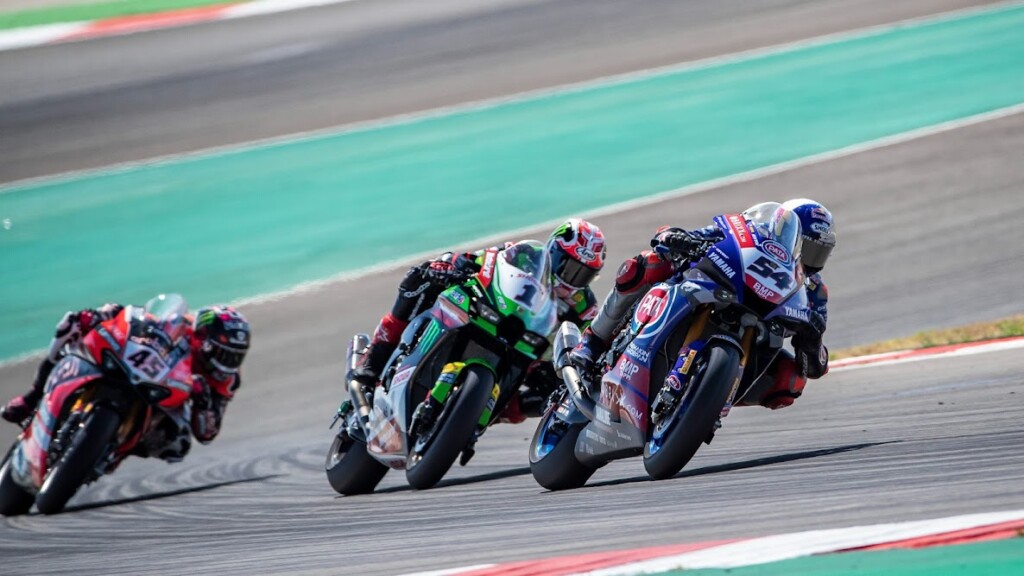 Lights out for race 2 and its Redding with the hole shot into turn 1, followed by the Pata Yamaha team mates of Locatelli and Razgatlioglu. Rea (Kawasaki KRT) was a man on a mission, already up to 3rd, from a grid position of 10th. It was Redding, followed by Locatelli 2nd, Rea 3rd, Razgatlioglu 4th, Bassani (motocorsa Ducati) 5th and vd Mark 6th.
With 18 laps to go, Rea blasts past Locatelli down the straight to take 2nd, then cuts up on Redding down the sweeping left hander to take over the lead for the first time.
Next lap, and Rea subsequently loses his lead to both Redding and Razgatlioglu down the straight. Rea now in 3rd. Further back it was Locatelli 4th, Rinaldi (aruba.it Ducati) 5th, Bautista (HRC Honda) 6th, Baz 7th and vd Mark who had a terrible start, was now languishing in 8th.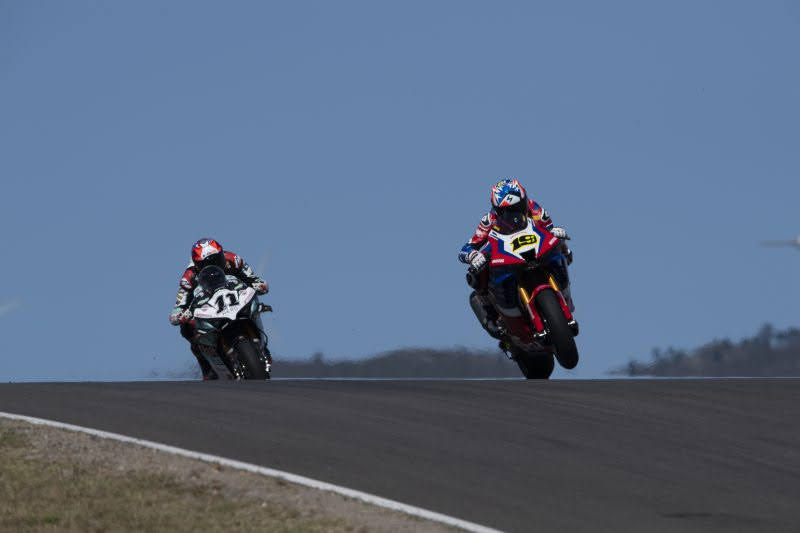 With 16 laps to go, Razgatlioglu tries to out brake Redding into turn 1 but locks up the front, which allows Rea space to pass. Following corner, and this time Redding runs wide, again Jonny capitalises and retakes the lead for the 2nd time.
With 15 laps to go, Rea puts in a fastest lap of 1:41.942. Again as in race 1, it is this group of title contenders pulling away from the rest. Razgatlioglu finally does make his move on Redding, moving up to 2nd and is now 0.3 behind Rea.
With 13 laps to go, Razgatlioglu passes Rea down the straight, the Kawasaki suffering from a lack of top end speed in comparison to the Yamaha R1. Toprak is next to post a fastest lap of 1:41.522, but Rea is able to stay right on his wheel. Meanwhile Bautista has moved up to 5th.
With 9 laps to go, Razgatlioglu loses the front end of his Yamaha into the high speed turn 15, nearly an identical crash to Rea in race 1. The Yamaha flying into the gravel. The Turkish rider is able to get onto his feet, but his race is over. Redding meanwhile, is starting to lose touch with Rea, the gap now 1.1.
With 7 laps to go there was a three way battle for 3rd between Locatelli, Bautista and Baz. Both of them subsequently passing the Italian. It was Baz 3rd, Bautista 4th and Locatelli 5th.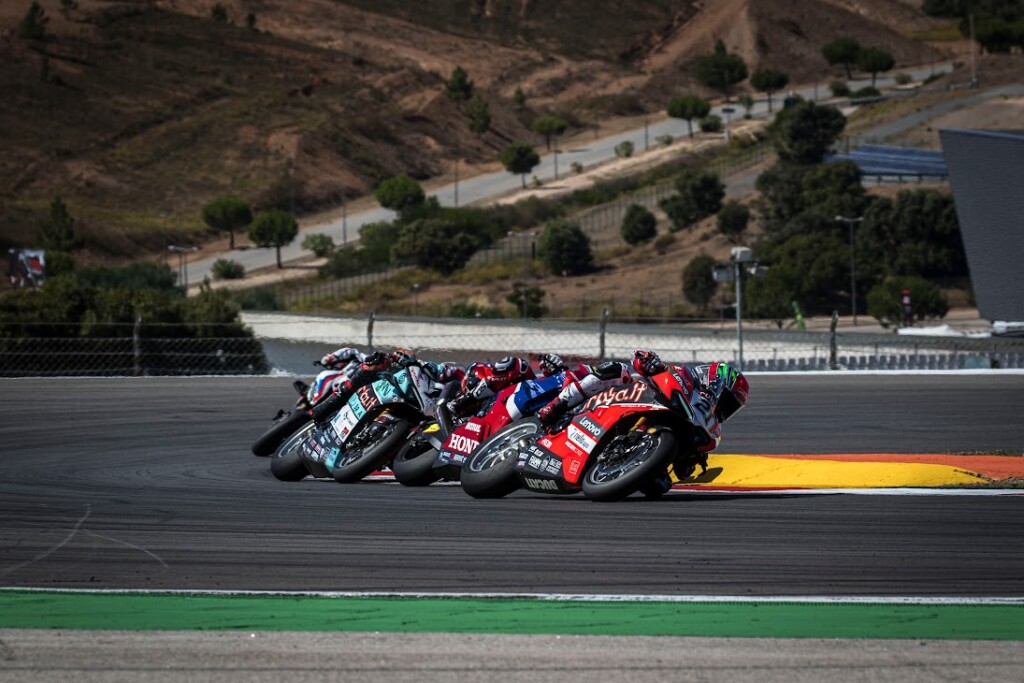 Last 2 laps remaining, and Rea has increased his lead over Redding to 2.6 and looking comfortable at the front. Meanwhile Bautista makes a lunge from along way back into turn 5 on Baz, who then makes contact with Bautista and subsequently punts him off the track.
Rea crosses the line for his 13th win at Portimao, followed by Redding 2nd, Baz 3rd, Locatelli 4th, Gerloff 5th and vd Mark 6th.
Result top 5:
Rea (Kawasaki KRT)
Redding (aruba.it Ducati)
Baz (go Eleven Ducati)
Locatelli (Pata Yamaha)
Gerloff (GRT Yamaha WorldSBK Team)
Out: Bautista, Razgatlioglu, Rabat, Epis, Ruiu
Championship top 3:
Razgatlioglu – 478 pts
Rea – 454
Redding 424