And so Moto2 returns after the five week summer break with Round 10, the Styrian Grand Prix, high in the Austrian Alps, and Sunday's race certainly brought plenty of ups and downs.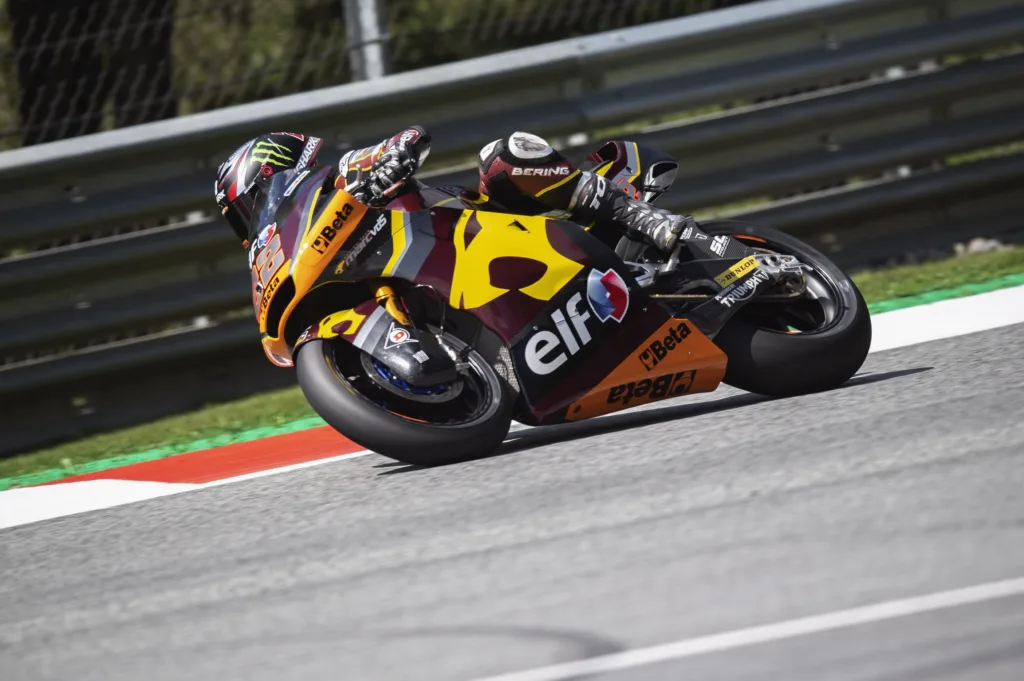 All eyes were on the weather over the weekend, with dark clouds looming over practice and qualifying. The rain stayed away and the race was declared dry, but away from the racing line the track remained damp and greasy.
Before Sunday's race Australia's Remy Gardner led the championship on 184 points, his Red Bull KTM Ajo teammate Raul Fernandez 2nd with 153, Bezzecchi 3rd on 128, Britain's Sam Lowes 4th on 99, and Fabio Di Giannantonio 5th with 73.
During free practice news broke that Raul Fernandez will be moving up to MotoGP next season, to join his current teammate Remy Gardner at KTM, but did the unfortunate timing of the announcement impact on Fernandez's performance?
For only the second time this season, neither of Red Bull KTM Ajo teammates made an appearance on the podium. Remy Gardner started from pole, and his teammate Raul Fernandez on the 2nd row in 4th after a frustrating qualifying.
It looked as though Sunday would be Japanese rookie Ai Ogura's time to shine, as he briefly held pole position during qualifying. He was pipped at the post by Gardner, but claimed his first front row start of the season in second, with Italy's Marco Bezzecchi making up the front row in 3rd. Alongside Raul Fernandez on the second row were Aron Canet in 5th and Augusto Fernandez 6th. On the third row, Britain's Sam Lowes started 7th, Lorenzo dalla Porta 8th, and Somkiat Chandra 9th.
Gardner briefly led the opening lap before being passed by Bezzecchi, and his attempt to reclaim the lead was foiled by running wide, also allowing teammate Raul Fernandez through. Ogura dropped back to 5th, and the next few laps saw Gardner retaking the lead, Aron Canet up into second, the pair of them pulling ahead of Bezzecchi and Raul Fernandez who were battling for 3rd. On lap 6 Fernandez ran very wide into turn 9, dropping down to 7th place, Ai Ogura moving back up into 4th, and Gardner and Canet stretching out to almost a second ahead of 3rd place Bezzecchi.
On lap 11 Ogura posted the fastest lap of the race and looked set for the first podium finish of his rookie Moto2 season, but after incurring a late penalty for exceeding track limits ended up by crossing the line in 5th. After completing the race it was announced that Ogura had been penalised a further 3 seconds for exceeding track limits during the long lap penalty. Despite this he finished far enough ahead of 6th place Celestino Vietti to hold on to the position.
Lap 20 saw an uncharacteristic error from Gardner, late on the brakes into turn 1 and running into the gravel to avoid the back wheel of Bezzecchi. He managed to keep the bike upright and rejoined in 5th.
Marco Bezzecchi of SKY Racing Team VR46 held onto the lead to claim his first win of the season, despite pressure from Spain's Aron Canet who finished second, and the 3rd podium spot was claimed by Augusto Fernandez, celebrating his second podium in as many races. Remy Gardner crossed the line in 4th, and Raul Fernandez finished 7th, the worst finish of his rookie Moto2 season. Despite moving up to 5th on lap 4, Britain's Sam Lowes had a difficult race, but still managed to finish within the points in 14th.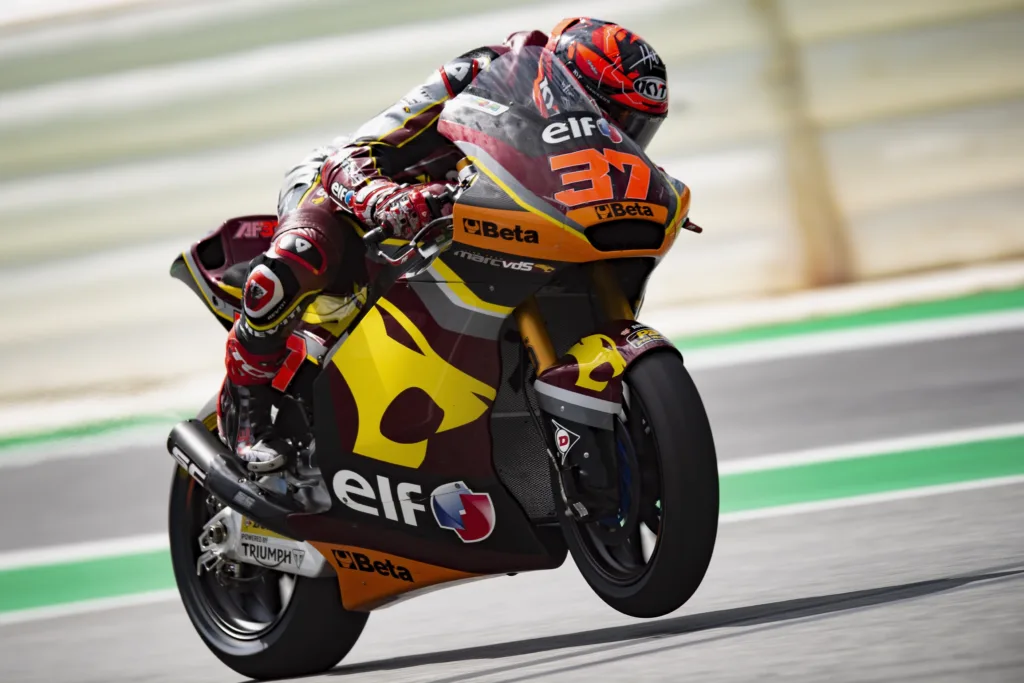 The top five positions in the championship remain the same – Gardner increases his lead from 31 to 35 points ahead of second place Raul Fernandez. Bezzecchi, in third, closes the gap on Fernandez from 25 to 9 points, with fourth place Lowes trailing by 52 points, and Italy's Fabio Di Giannantonio in 5th, 25 points behind Lowes.
Sunday 15th August sees the Austrian Grand Prix at the Red Bull Ring. Can Ai Ogura make up for his disappointment and claim a podium spot? Will the Ajo Red Bull team return to form? And can Bezzecchi leapfrog Raul Fernandez on the championship table?
First fifteen riders:
1              Marco Bezzecchi ITA – SKY Racing Team VR46 – 25 points
2              Aron Canet SPA – Aspar Team Moto2 – 20
3              Augusto Fernandez SPA – Elf Marc VDS Racing Team – 16
4              Remy Gardner AUS – Red Bull KTM Ajo – 13
5              Ai Ogura JPN – IDEMITSU Honda Team Asia – 11
6              Celestino Vietti ITA – SKY Racing Team VR46 – 10
7              Raul Fernandez SPA – Red Bull KTM Ajo – 9 points
8              Somkiat Chantra THA – IDEMITSU Honda Team Asia – 8
9              Xavi Vierge SPA – Petronas Sprinta Racing – 7
10           Marcel Schrotter GER – Liqui Moly Intact GP – 6
11           Jake Dixon GBR – Petronas Sprinta Racing – 5
12           Lorenzo Dalla Porta ITA – Italtrans Racing Team – 4
13           Fabio Di Giannantonio ITA – Federal Oil Gresini Moto2 – 3
14           Sam Lowes GBR                – Elf Marc VDS Racing Team – 2
15           Albert Arenas SPA – Aspar Team Moto2 – 1