We are down to the last two rounds of this season's championship and with Kalle and Jonne having taken their first world title in the last round, will we see a completely a new level of pace from the youngest ever world champions? They will open the road throughout Friday and as we know the road will get slower as the dirt and gravel that gets pulled on with the level of cutting in the corners.
Any number of crews from the top teams could win this rally, and it's worth looking at the list of the last winners of this rally. Thierry won the last two times in 2021 and 2019 for Hyundai Motorsport, whilst Citroen took the two wins before with Kris Meeke winning in 2017 and Seb Loeb in 2018.
This rally will see the final drive of Paul Nagle in the world of rallying. He has sat alongside Craig since the start of 2019, taking a number of podiums for Hyundai and then M-Sport. He took a win with Kris Meeke here in 2017, and will be much missed. Could we see a final flourish for the Irish duo this weekend? Here's hoping!!
Let's take a look at the stages then for this year and hear from the drivers.
After a Thursday morning Shakedown, Rally de España will officially open with a ceremonial start in the seaside town of Salou – home of the WRC service park.
Friday will see the first running of the event, with two brand-new stages for crews to contend with. Eight stages will total a competitive distance of 118.92km.
Crews will tackle a similar distance in Saturday's seven stages, including the rally's longest stage (El Montmell, 24.18km), finishing with a short sprint in Salou.
Four stages on Sunday will round out the event, with Riudecanyes – which features a 360° donut in front of the fans – bestowed with the honour of the rally's Power Stage.
Toyota Gazoo Racing WRT
Kalle Rovanperä
"It has been nice to have a few days to appreciate what we achieved in New Zealand but we still have two rallies to go where we want to perform as strongly as possible, so the work doesn't stop. Already last week when we got back to Europe, we were almost straight back in the car for our pre-event test in Spain. The big goal now is to win the manufacturers' championship and it would be great if we could secure it already in Spain. It's a really nice rally with fast and flowing roads, and the stages are the closest thing we have to a racing circuit. That means we need to be quite precise with the driving, but it's really enjoyable when you get it right."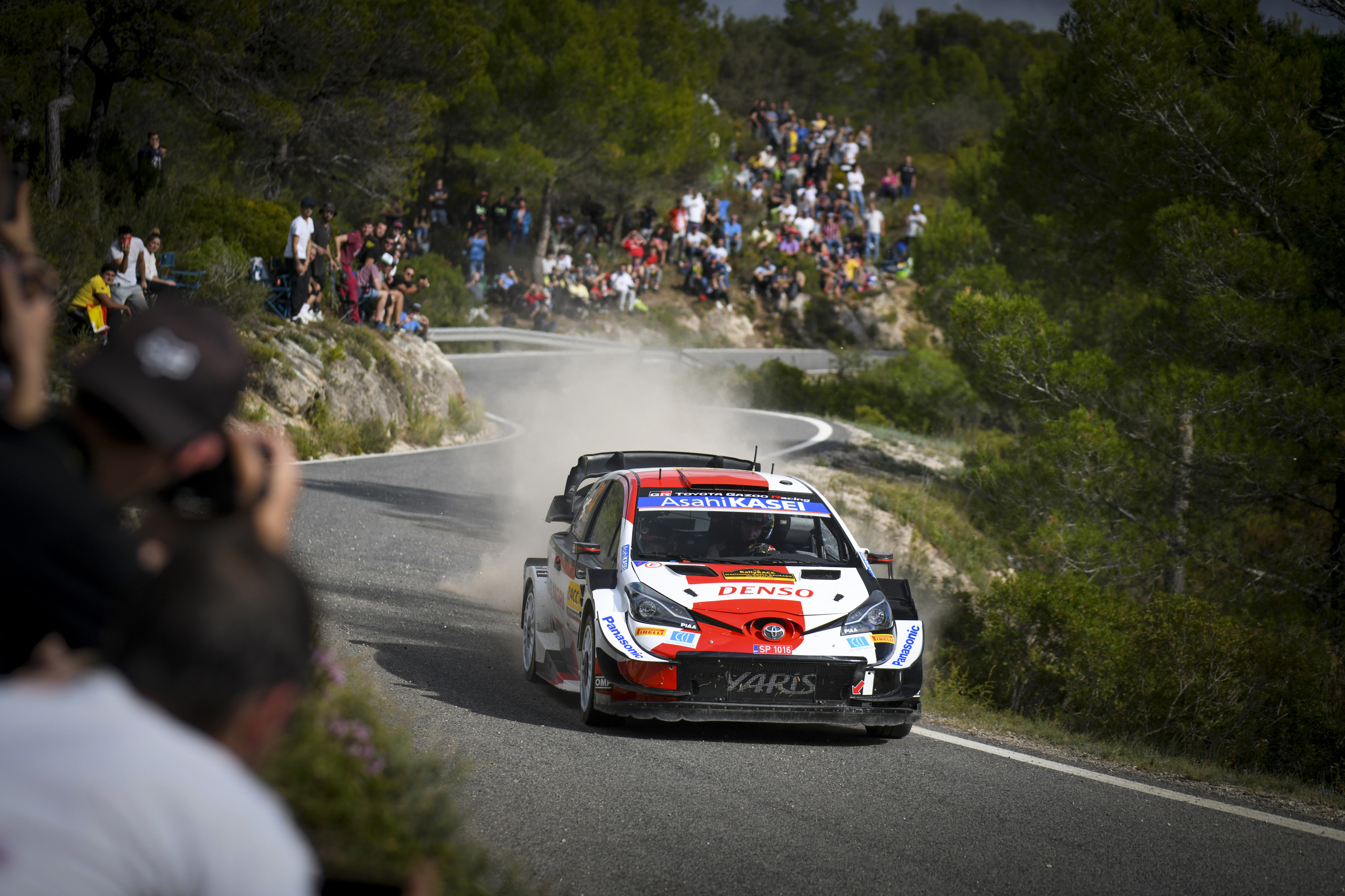 Elfyn Evans
"Spain is a really enjoyable rally now that it's fully on asphalt again since last year. The stages will be by-far the raciest asphalt roads we've encountered with this car. We were strong on the last asphalt event in Belgium but Spain could hardly be more different in character. Arguably Monte Carlo is actually the most similar, but the temperatures and conditions will obviously be completely different in Spain. It's a rally where the margins tend to be quite tight so we can expect it to be a hard-fought weekend. The manufacturers' championship is an important target for the team and the easiest way to achieve it will be with good results. Hopefully we will manage to score a top one for the team."
Sébastien Ogier
"New Zealand was a very nice comeback for me after a few months away, and it was a really special weekend to be a part of. Our one-two finish also took us a good step closer to the manufacturers' championship and this is now the next target for Spain. For me it will be good to have two events on asphalt to finish the season, and it gives me the opportunity to get back in the rhythm on this surface and be as ready as possible for Japan, which will obviously be a special event for the whole team. But before that we also have a job to do in Spain to try and get the best result possible there. The roads are always great to drive and I'm sure it will be a strong fight for the victory."
Hyundai Motorsport
Ott Tänak 
"I would say Spain is the first true tarmac rally of the season, as it is quite smooth and at the same time quite fast. It is always difficult to find the correct balance there, so our confidence in the car will need to be high. The stages have lots of long, fast corners that make you fight with understeer, which is something we will have to get right with the setup of the Hyundai i20 N Rally1. I'm expecting it to be a fun and enjoyable rally, but it also quite important for us to be competitive and fight for as many points as possible. We showed how good our tarmac package is in Croatia and Belgium, and our aim is to continue that streak in Spain."
Thierry Neuville 
"I think Rally de España is quite straightforward now that it is back to being a full tarmac event. The roads are flat, wide and smooth; the grip level is more or less the same across all of the stages. Being quick there is about getting a good setup and finding a nice flow with the car – then pushing as hard as you can. The gaps are always very small, so it almost feels like you are driving on a race track, fighting for every tenth of a second. It would be nice to take a third win in a row in Spain; we'll certainly be aiming to fight at the front and finish the event on the podium again. We will try our best to perform to our maximum and secure a good result for the team."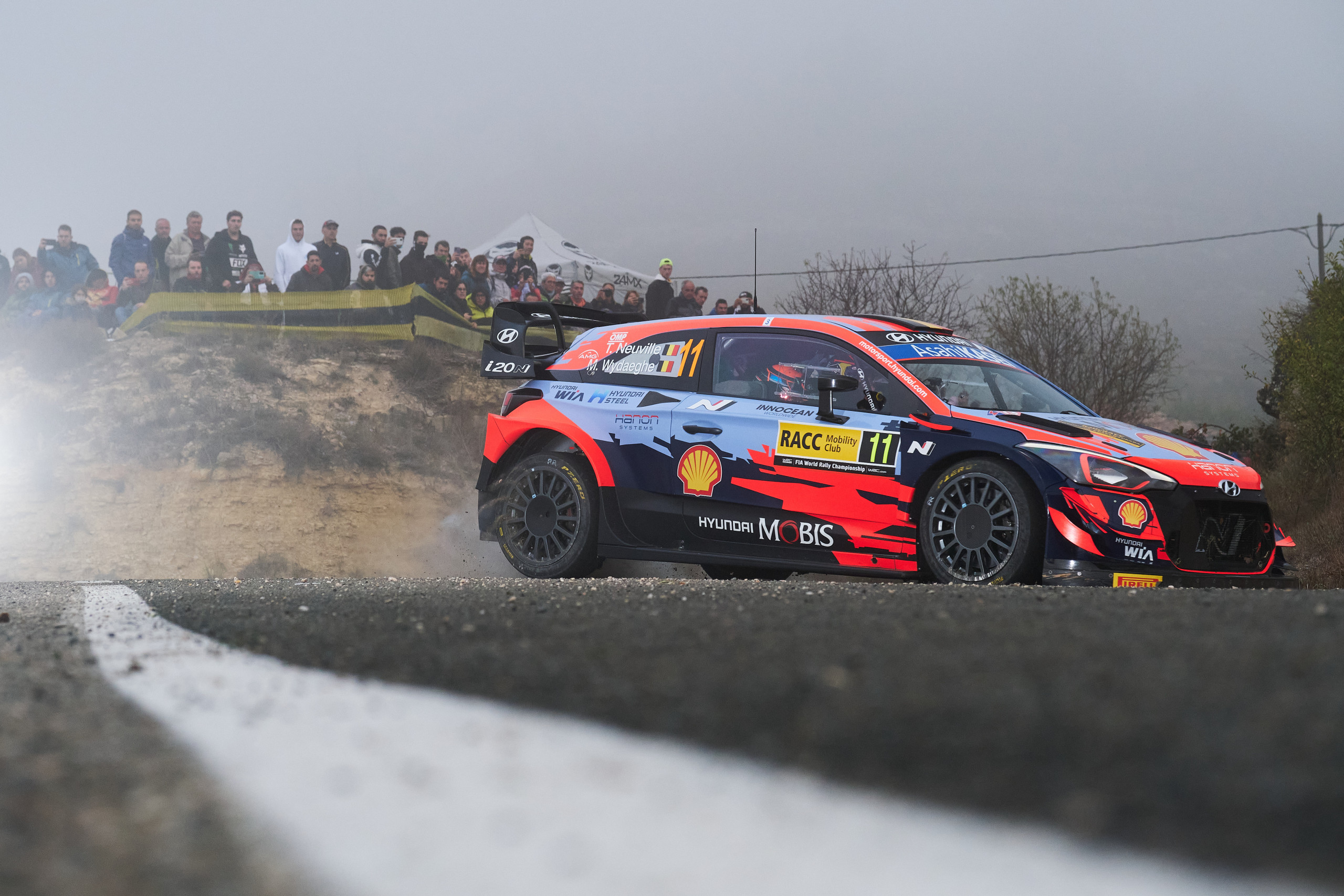 Dani Sordo 
"Going to Rally de España is always special for me, as it is my home event and I am lucky to have a lot of support from the fans there. I also really like the roads; they are very nice to drive and suit my style. I am excited to drive the stages with the new hybrid-powered Hyundai i20 N Rally1 car for the first time. It should be an amazing experience. Cándido and I are enjoying a good run of results, which we will do everything in our power to continue in front of our compatriots. There will be lots of people coming out to see the rally, so like every year I will do my best to deliver a win."
Hyundai WRC2
Teemu Suninen
"I have liked Rally de España from the very beginning of my career; it is the most similar to circuit racing with nice, smooth tarmac. Wide long corners make you feel like you are driving on a track, and you have to choose the best driving line to carry your speed. It is quite an unique rally in terms of how you set up the car, so we have to do a lot of work on the pre-event test and get into a good rhythm quickly. The last time I drove a tarmac event was last year in Rally Monza, so almost a year ago, but we had a good outing last year in the Hyundai i20 N Rally2 and finished second in class. I hope we can replicate those results this time out."
Fabrizio Zaldivar
"Spain will be our first commitment on tarmac and naturally, we really want to see how much we can achieve with the Hyundai i20 N Rally2. We are learning a little more every day. To prepare for this event, we have organized a very thorough preparation, with three days of testing on different roads in the Catalan region. Our focus in the tests will be to find the most comfortable car to face this challenge. Having engineering support every day will allow us to work very efficiently, and to adjust everything that is necessary. I want to thank my team-mate Teemu as well, who is also helping me with his experience, and he will surely contribute a lot that will benefit me at the next event."
M-Sport Ford WRT
Craig Breen
"Spain should be nice, it's an event that I haven't done for a couple of years, 2018 was my last time. It's an event that I like and the closest we ever really get to circuit racing on a rally stage with nice smooth tarmac. Hopefully the weather will be nice and dry so that we can enjoy the high grip and speeds there. We had our test before New Zealand and it went really well, the feeling was good so hopefully we can find a good feeling in the shakedown and try to get the best result possible. There are two events left on Tarmac to finish off the season so we want to try and finish on a high and see if we can turn this bad luck around."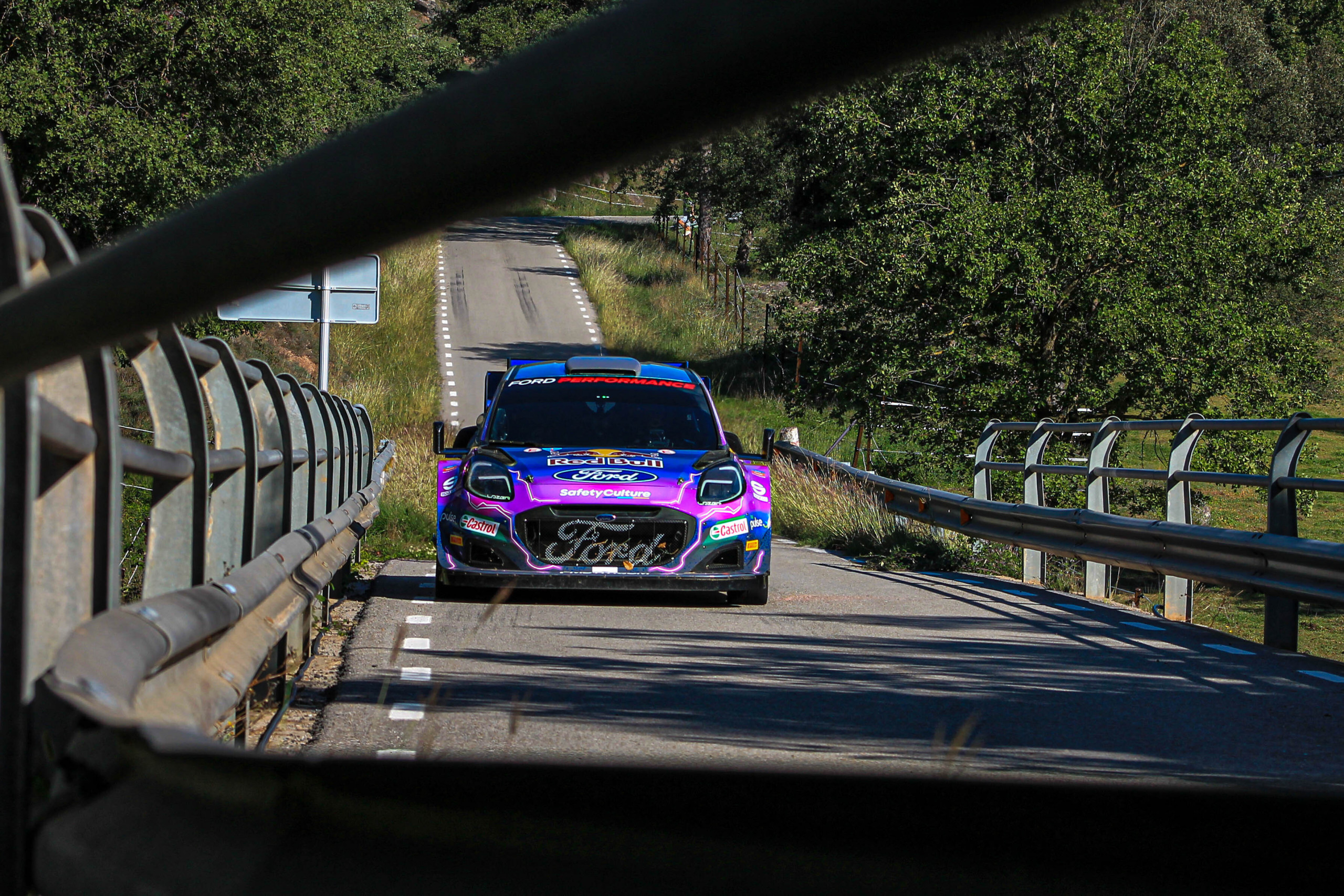 Gus Greensmith
"Spain is like the race track rally of the year, it has very, very smooth roads that are beautiful to drive on which is something that I think suits the Puma very well. The test went really well, we made very few changes and the car felt fantastic from the first runs so I am looking forward to it."
Adrien Fourmaux
"I am really pleased to be back in the car and it's a beautiful rally, we have some really nice flowing stages and I will be really happy to be back in the World Rally Championship. We had a really good test and I am really happy to drive the car in Spain and enjoy the moment, I hope for a good result for the team and all our crews."
Pierre-Louis Loubet
"I am looking forward to Spain, I hope that we will be confident with the car like we have been all season. After our test I am really confident in the car and sure it will perform very well on the Spanish Tarmac. This will be mine and Vincent's last time in the car this year, so we are hoping for a strong end to the year."
Round up
We are set for a spectacular event then and anyone could take victory. The stages may suit the Hyundai with it's longer wheelbase, but the Toyota team will want to take victory for the first time in this event for the first time since they returned to the championship in 2017. However, M-Sport Ford will want to have their say as well, and given that the Puma has shown great pace on all surfaces' throughout this year. Enjoy!