The final day then and 39km over four stages to decide this event. The startlist looked like this – Lappi, Neuville, Evans, Greensmith, Katsuta, Rovanperä, Loubet, Sordo, Breen, Tänak.
First up then was SS18 Cala Flumini 1 – 12.55 km and Ott started the day as he ended Saturday with a stage win from Esapekka and Craig. Takamoto and Gus set the same time for fifth equal in the stage. For those restarting today, think Elfyn, Thierry, for them it was a case of getting through and saving their tyres for the power stage later. Elfyn was twelfth and Thierry twenty-fourth. The only change on the leader board was Jari getting past Chris and into tenth overall.
Onto SS19 Sassari – Argentiera 1 – 7.10 km and Thierry was fastest from Elfyn and Esapekka. The Belgian was looking strong on this one. The overall top three remained unchanged, with Ott fifth, Craig seventh and Dani eighth fastest in the stage.
Ott returned to the top of the timesheets in SS20 Cala Flumini 2 – 12.55 km, with Esapekka and Craig second and third. Chris Ingram in his Fabia was the top Rally2 driver, with eighth fastest. He still remained in eleventh overall.
The final stage then, SS21 Sassari – Argentiera 2 [Power Stage] – 7.10 km and there were changes as usual to the startlist – Ingram (WRC2), Huttunen (WRC2), Solans (WRC2), Gryazin (WRC2), Lappi, Neuville, Evans, Greensmith, Katsuta, Rovanperä, Loubet, Sordo, Breen, Tänak. Esapekka set the early pace, before Thierry came through setting the best time, before Elfyn came through and could not eclipse the Belgian's time. The championship leader came closest, just 2.3 seconds behind his closest championship challenger. Esapekka and Takamoto completed the top five fastest drivers through the stage.
Final Overall Classification – Rally Italia Sardegna
| | | | | |
| --- | --- | --- | --- | --- |
| 1 | O. Tänak | M. Järveoja | Hyundai i20 N Rally1 | 3:10:59.1 |
| 2 | C. Breen | P. Nagle | Ford Puma Rally1 | +1:03.2 |
| 3 | D. Sordo | C. Carrera | Hyundai i20 N Rally1 | +1:33.0 |
| 4 | P. L. Loubet | V. Landais | Ford Puma Rally1 | +2:09.4 |
| 5 | K. Rovanperä | J. Halttunen | Toyota GR Yaris Rally1 | +3:02.8 |
| 6 | T. Katsuta | A. Johnston | Toyota GR Yaris Rally1 | +4:02.6 |
| 7 | G. Greensmith | J. Andersson | Ford Puma Rally1 | +5:23.6 |
| 8 | N. Gryazin | K. Aleksandrov | Škoda Fabia Evo | +7:37.7 |
| 9 | J. Solans | R. Sanjuan | Citroën C3 Rally2 | +8:05.7 |
| 10 | J. Huttunen | M. Lukka | Ford Fiesta MkII | +8:10.8 |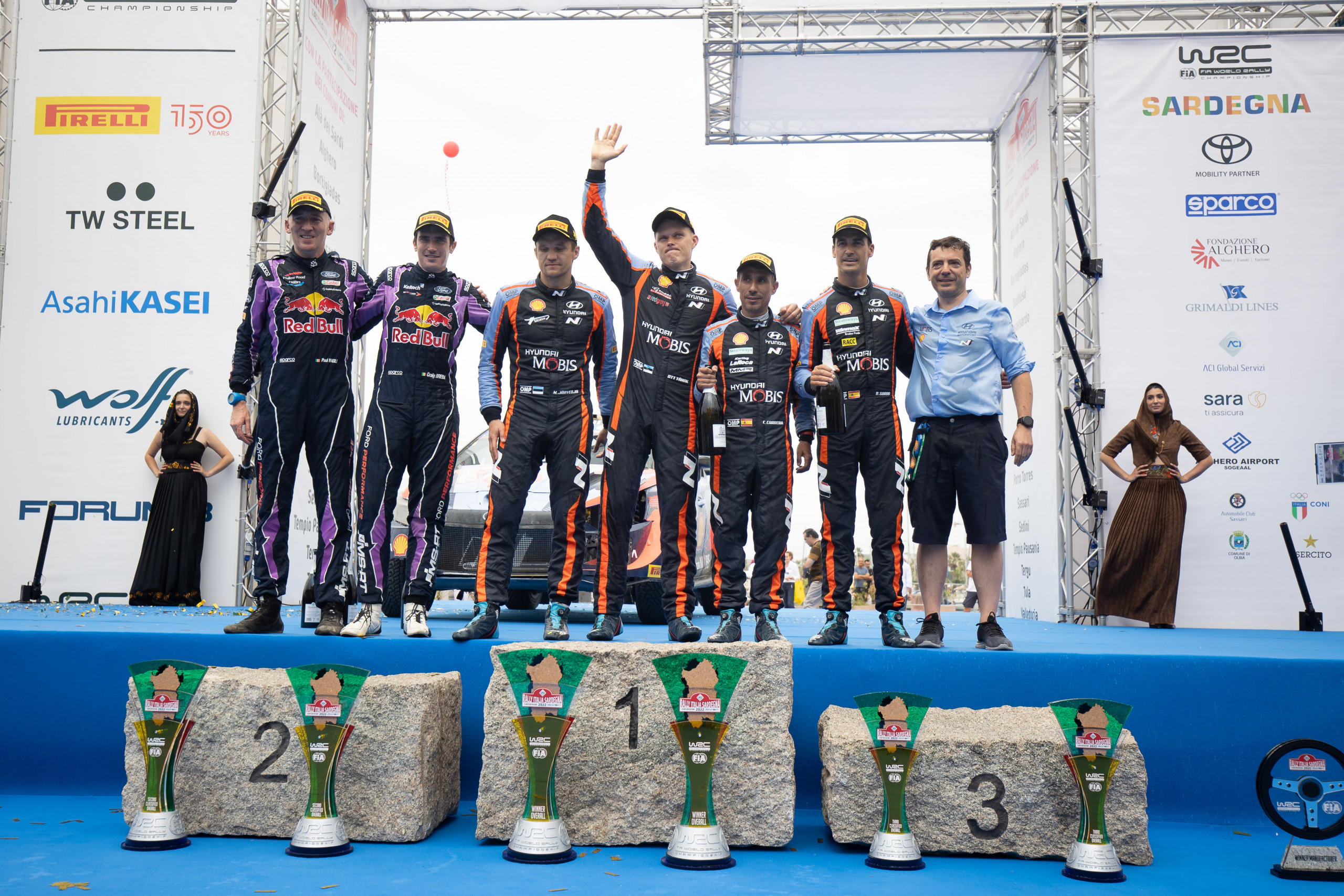 Let's hear from the drivers
Hyundai Motorsport
Ott Tänak (1st)
"I am very happy to take this victory, especially for all the mechanics and people in the team who have put in an incredible effort to prepare for this new generation. It's been a challenging time, but we have shown that hard work pays off. This has not been an easy rally, so the team has done a good job to keep the car going. We have made some steps since Portugal; we've improved the car performance and our feeling with it. There's no doubt that when we have the confidence, we can do a good job. We need to keep working in this direction."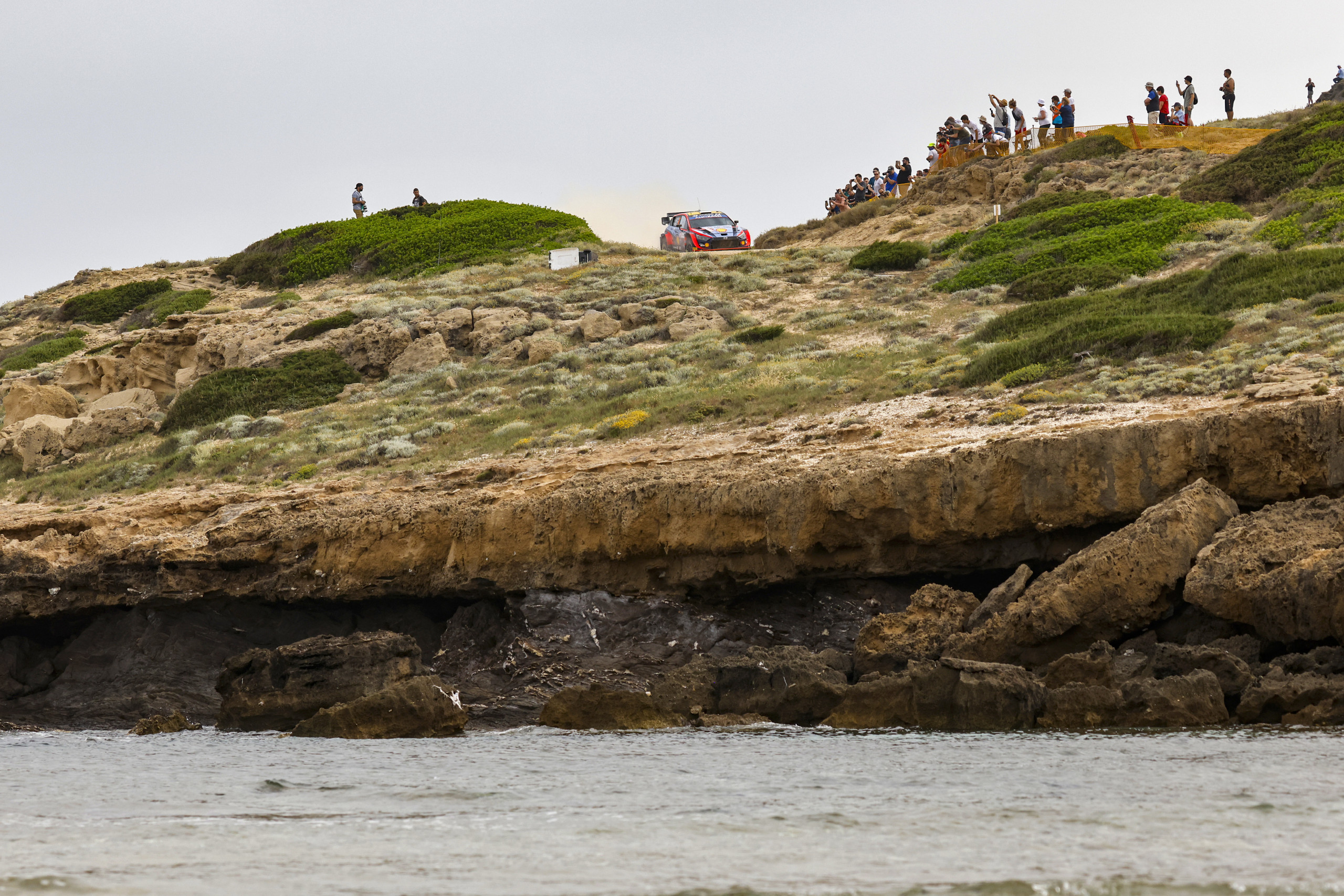 Dani Sordo (3rd)
"This is a very motivating result for the whole team, and I am pleased to score another podium for them. I am here with the target of competing for points, and to support our team's fightback in the championship. Ott's win and my third place has helped us to close the gap, which was the objective this weekend. Honestly, it would have been nice to fight more closely with Craig, but he had amazing speed and I didn't want to take any risks. We lost some time in some stages, especially in the dust on Friday morning, but we achieved what we came for and we have to be happy with that.'
Thierry Neuville (41st)
"Looking at the positives, we have seen a strong team result this weekend. The victory is an important reward for the team after all the effort they have put in. On our side, unfortunately it's another rally where we're left thinking what might have been. It's disappointing, of course, but we've continued to push hard, and we've been often on the limit. To be competitive, we really need to get everything working together across the whole event. The car performance is there, it's not 100%, but somehow despite the struggles we have shown that we can set some fastest times. We gave it everything, and we could at least take maximum points from the Power Stage."
M-Sport Ford WRT
Craig Breen (2nd)
"Obviously it's been a great weekend, really happy with how everything went. It was important that we got a good result here after a couple of difficult rallies. So we're definitely feeling better, and looking forward to Kenya now, having this good result in the bag should give us a bit more confidence."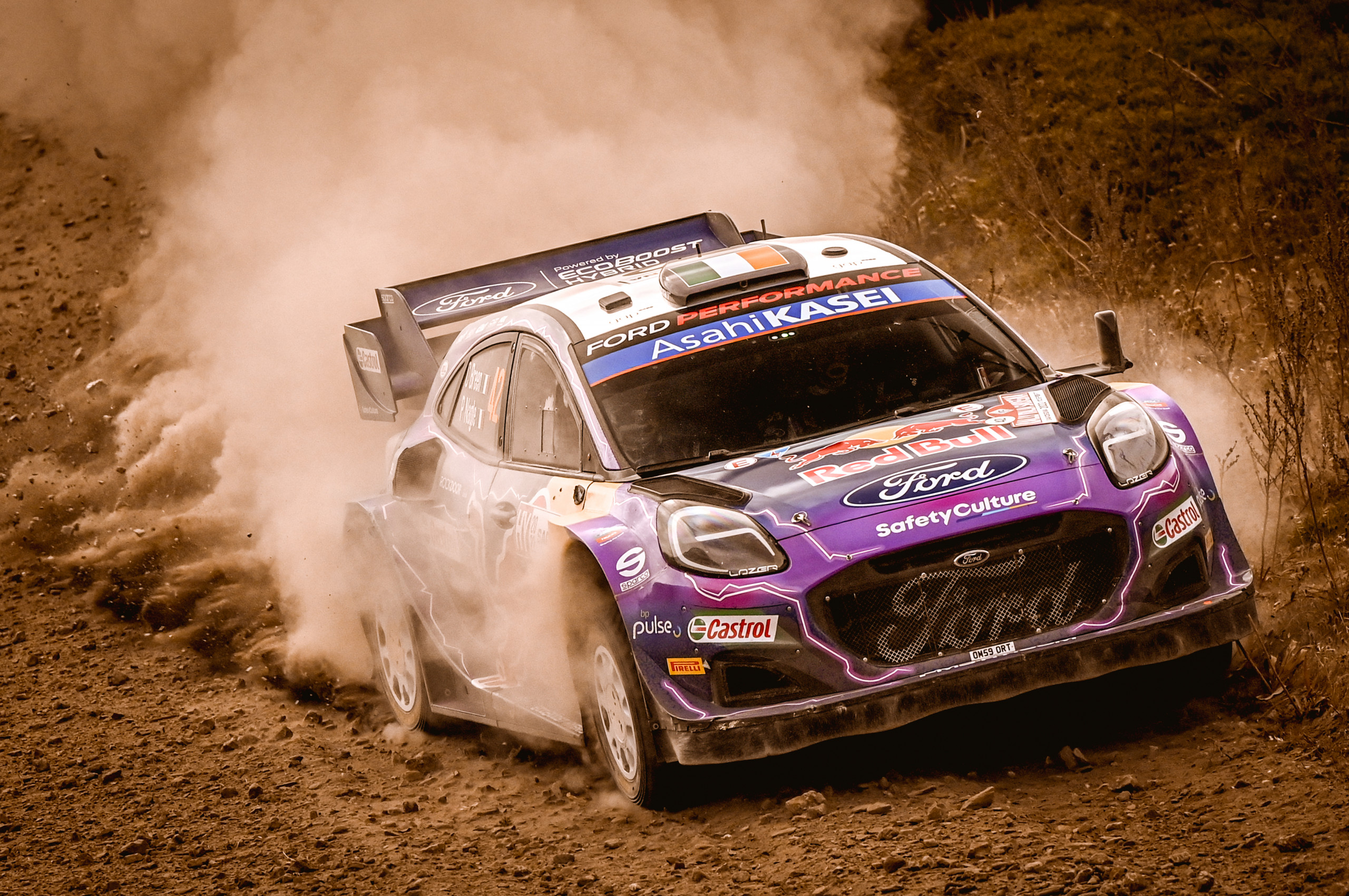 Pierre-Louis Loubet (4th)
"Really happy about this weekend for only the third race with the car and the team, we can be proud about what we've done. Thanks to everybody, they did a fantastic job to build such a nice guy, so to the mechanics and to everyone, thank you a lot."
Gus Greensmith (7th)
"Obviously not a good weekend at all, really struggled to find a good feeling with the car for some reason this weekend, and could just never really find the confidence. So, we spent a lot of the weekend just trying new things, looking towards Kenya, and today on the penultimate stage that was the first time I felt comfortable with the car, and the speed showed it. At least we've gone in the right direction, but yeah, not a great weekend."
Jari Huttunen (3rd WRC2)
"We're quite happy. Especially on the pace, it is there, and there was a really nice feeling. I don't know what it is, maybe back luck with the two punctures, and we lost quite a lot of time, but not really any more problems with the car, so overall we're quite happy. "Our next event is Estonia, it's difficult to say now, but hopefully we can make a good impression there also, but for sure it is a bit more difficult than this event."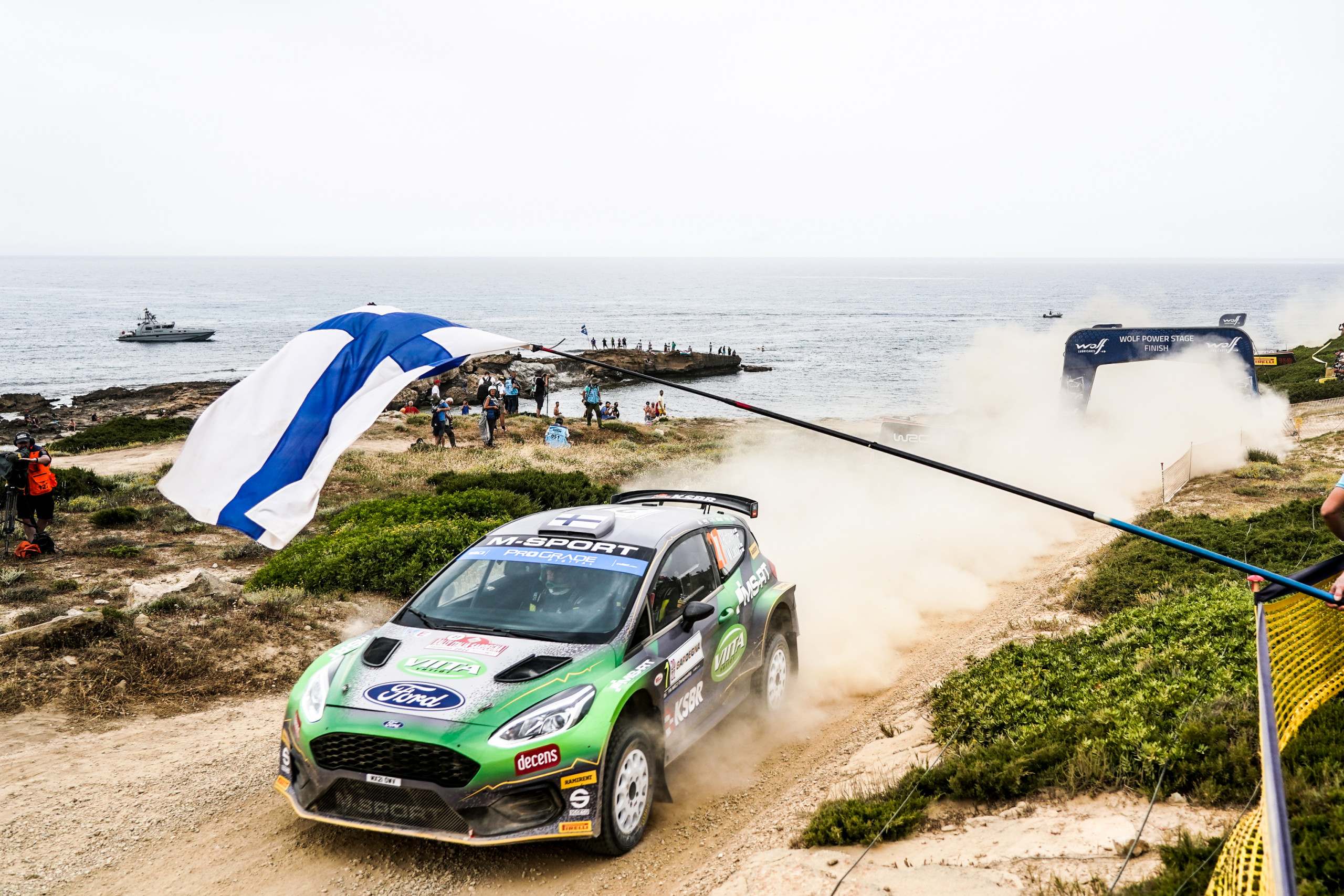 Adrien Fourmaux (DNF)
"It was a disappointing end to what was looking to be a strong weekend for the team. The plan for this event was to collect some good points for the team, which we were on track to do, but unfortunately a small mistake resulted in an accident. "I'd like to apologise to the team and thank them for their hard work over the weekend."
Toyota Gazoo Racing WRT
Esapekka Lappi (5th)
"Today we tried something a bit different to help the team for the next rally in Kenya and I think the changes worked really well. Considering we were opening the road, it felt really good. The speed has been great on this event, as it has been on every surface so far this year, and that means that the car is easy to drive. We just need to put it together. Yesterday I think we were a bit unlucky but that's how rallying is sometimes: you get surprises. We'll try to take the positive things from this rally into our next event."
Elfyn Evans (40th)
"Today we were aiming towards the Power Stage and although we didn't come away with as many points as we would have liked, some points is better than none. It's another difficult weekend for us but there were at least some positives to take away from it, with some good moments inside the car in terms of stage times and in terms of feeling once again. The speed was quite good at many points but things just didn't go our way. Now we try to improve for Kenya."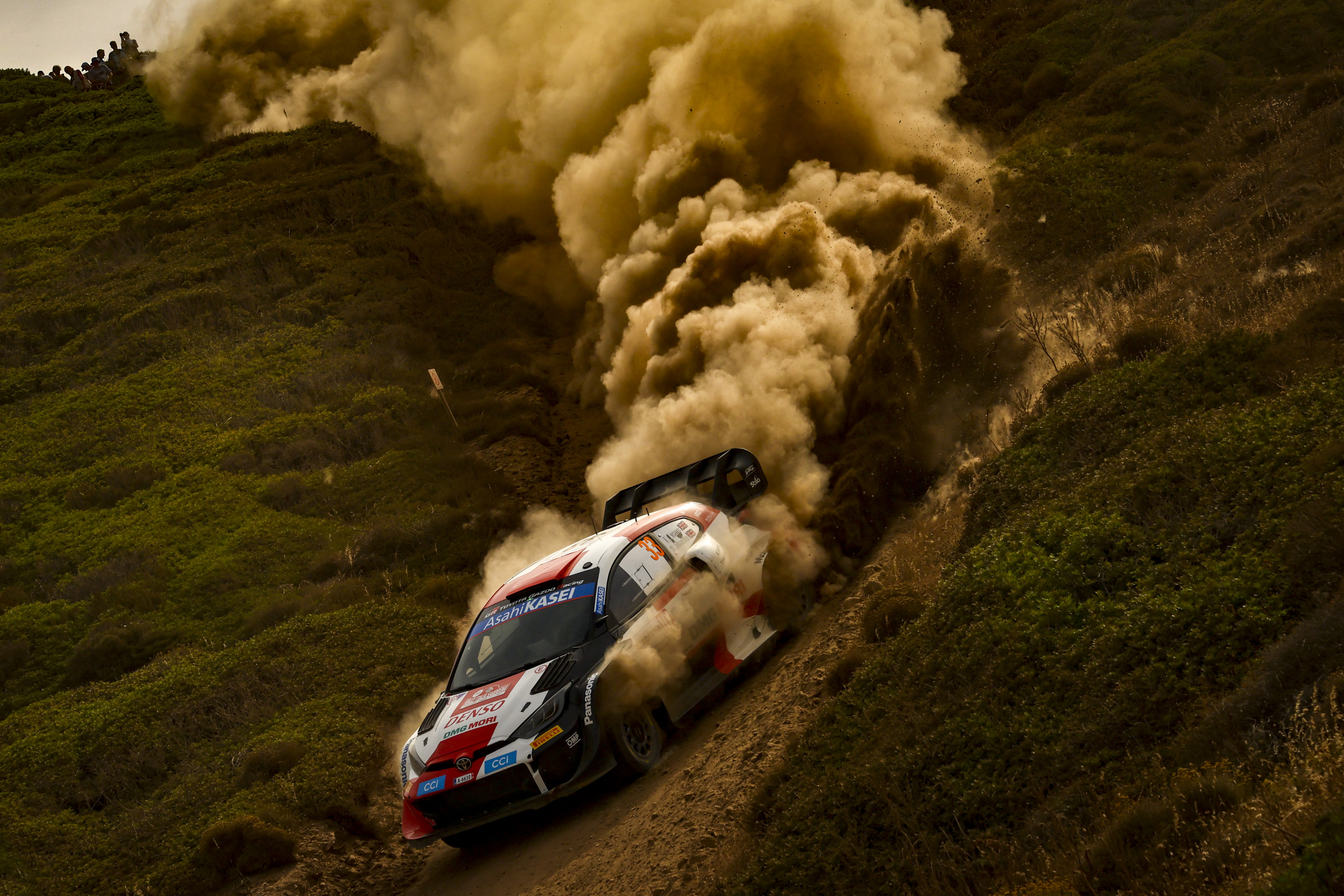 Kalle Rovanperä (44th)
"We knew that today our only goal was to reach the end and try to score some extra points on the Power Stage. The feeling was not as good as I would have liked and it was quite tough but we still managed to be second-fastest, so four more points, together with fifth place on the rally. It was a tough weekend. We just knew that we had to be clever because results like this can be important when we count the points at the end of the year. We scored more than our nearest rival in the championship so we can be quite happy with that."
2022 FIA World Rally Championship for Drivers' Standings
After Round Five
| | | |
| --- | --- | --- |
| 1 | K. Rovanperä | 120 |
| 2 | T. Neuville | 65 |
| 3 | O. Tänak | 62 |
| 4 | C. Breen | 52 |
| 5 | T. Katsuta | 47 |
| 6 | E. Evans | 39 |
| 7 | D. Sordo | 34 |
| 8 | S. Loeb | 27 |
| 9 | G. Greensmith | 26 |
| 10 | S. Ogier | 19 |
| 11 | P. Loubet | 18 |
| 12 | E. Lappi | 17 |
| 13 | A. Mikkelsen | 12 |
| 14 | O. Solberg | 8 |
2022 FIA World Rally Championship for Manufacturers' Standings
After Round Five
| | | |
| --- | --- | --- |
| 1 | Toyota Gazoo Racing World Rally Team | 200 |
| 2 | Hyundai Shell Mobis World Rally Team | 161 |
| 3 | M-Sport Ford World Rally Team | 120 |
| 4 | Toyota Gazoo Racing World Rally Team NG | 53 |
 Summary
Well, what a fantastic result for Ott and Martin, taking only their third win for Hyundai. Yes, that is true, and a huge result for the 2019 world champions. They also have taken over three hundred stage wins now.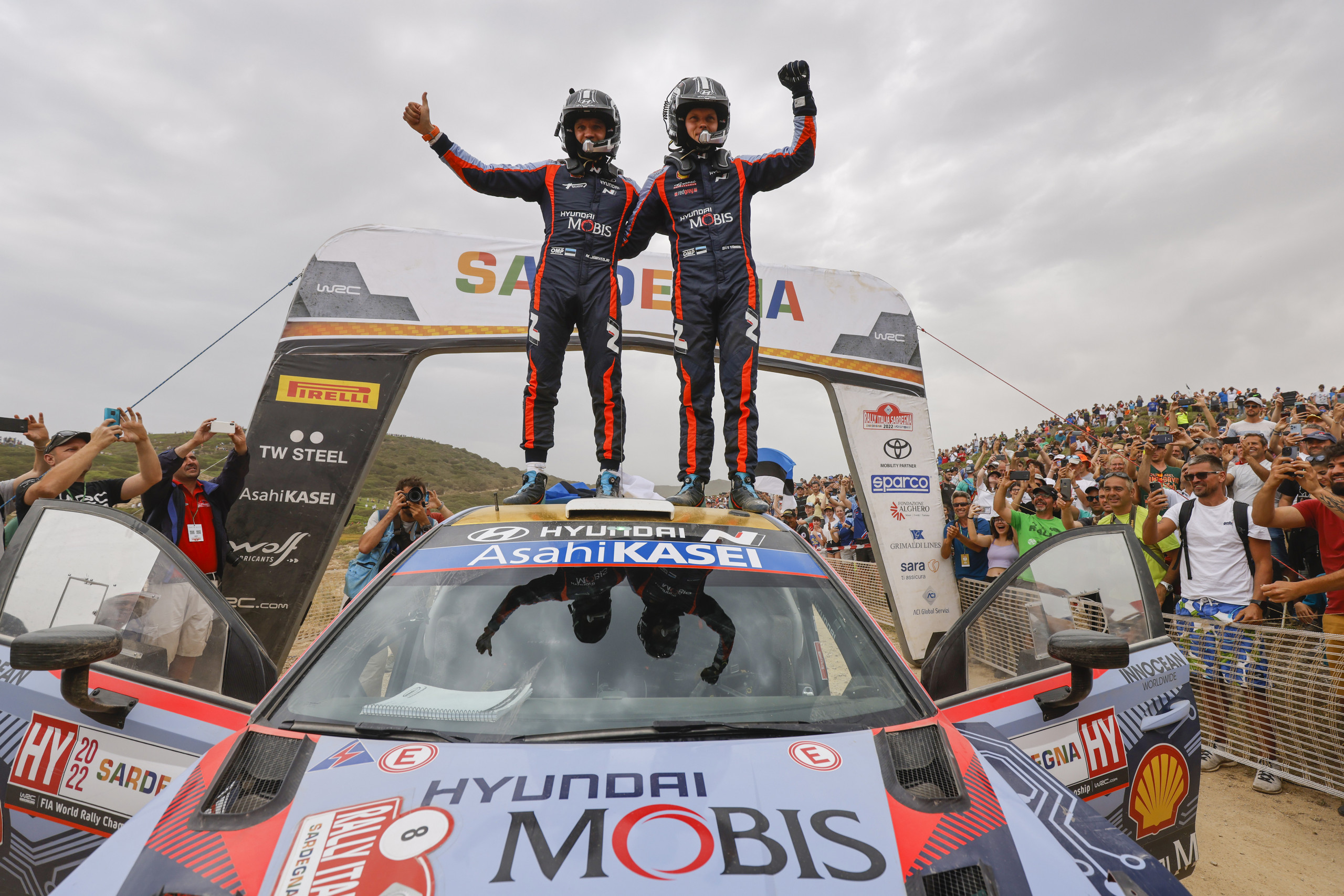 Given that Craig had not driven this rally since 2018 for Citroen Racing, he had a fantastic result with second overall. A stage win on Saturday, which kept Dani at arm's length showed how comfortable he is getting with his Puma, and will give him and Paul confidence for later in the season with the rallies that he knows.
Dani won this rally twice in 2019 and 2020, and showed again why Hyundai continue to keep him as one of their drivers. He used his experience to move away from Pierre-Louis and secure a well-deserved third place and boosting the team with some good points in their fight for the manufacturer's championship.
Next
Next up is Round Six, Safari Rally Kenya held from the 23rd to the 26th of June! We already know that Seb Loeb will be driving for M-Sport Ford and so it will be very interesting to see how he gets on. Really any of the teams could take the victory in the African wilds. Make sure you keep an eye out for my preview just before.