The final day then had 15km's over six stages. Big gaps throughout the top ten meant that for there to be a big change in the standing, something very big would need to happen. The startlist looked like this – Fourmaux, Greensmith, Tänak, Loeb, Breen, Neuville, Serderidis, Solberg, Ogier, Katsuta, Evans, Rovanperä.
First up was SS14 Oserian 1 – 17.52 km and the only five cars completed the stage. They were Adrien who was fastest, Thierry, Gus, Seb Loeb and Gus. The stage was stopped when Oliver became buried in the fesh-fesh very early in the stage and could not get moving again. The top three were Adrien, Seb Loeb and Seb Ogier, who owed this to his nominal time given later. It seemed that being first on the road was the place to be, if you were going to be fast with stages that had a long section of fesh-fesh.
Onto SS15 Narasha 1 – 13.30 km and Kalle was fastest from Elfyn and Thierry. The young Finn now had an even bigger lead over Elfyn, close to 50 seconds. Seb Loeb showed the pace that the Puma could show with the fourth best time despite his starting position.
Next up was SS16 Hell's Gate 1 – 10.53 km, run before the service break, something very unusual for Sunday's. Ott was fastest from Thierry and Seb Ogier. Kalle opened up his lead again over Elfyn, and it was just four seconds short of a full minute. Craig was still going, but just cruising through the stages, whilst Seb Loeb was the fastest Puma driver, just six tenths of a second from the third best time.
The second run of SS17 Oserian 2 – 14.83 km saw the stage trimmed a little, and the crews starting further into the stage and away from the fesh-fesh section. Seb Loeb was fastest from Adrien and Seb Ogier. Loeb's time brought him ahead of Kajetan and into ninth overall. Meanwhile Kalle took his lead over Elfyn to 1 minute, 2.3 seconds.
Onto the penultimate stage then, SS18 Narasha 2 – 13.30 km and it was a third stage win for Seb Loeb from Seb Ogier and Takamoto. We did lose another car and crew, with Ott and Martin retiring with failed powersteering and this brought his challenge to an end. His teammate also suffered a problem, with Oliver taking a penalty for starting the stage late and he dropped behind Kajetan who now was in ninth overall again.
Finally, it was time for SS19 Hell's Gate 2 [Power Stage] – 10.53 km and as usual there was a change to the startlist – Johnston (WRC2), Kajetanowicz (WRC2), Greensmith, Fourmaux, Loeb, Solberg, Serderidis, Breen, Neuville, Ogier, Katsuta, Evans, Rovanperä. Seb Loeb set the early pace going fastest, before Thierry came through and set the fastest time whilst Seb Ogier was third, Gus fourth and Adrien fifth fastest. Kalle took victory though from Elfyn and Takamoto, the Japanese driver repeating his podium finish from last year, albite not in second this time, and Seb Ogier was fourth meaning that Toyota celebrated an incredible 1, 2, 3, 4. The closest Hyundai crew was Thierry in fifth place, but over eight minutes behind following his restart and other problems on these tricky stages.
Here's the final top ten and driver comments after an amazing rally.
Final Overall Classification – Safari Rally Kenya
| | | | | |
| --- | --- | --- | --- | --- |
| 1 | K. Rovanperä | J. Halttunen | Toyota GR Yaris Rally1 | 3:40:24.9 |
| 2 | E. Evans | S. Martin | Toyota GR Yaris Rally1 | +52.8 |
| 3 | T. Katsuta | A. Johnston | Toyota GR Yaris Rally1 | +1:42.7 |
| 4 | S. Ogier | B. Veillas | Toyota GR Yaris Rally1 | +2:10.3 |
| 5 | T. Neuville | M. Wydaeghe | Hyundai i20 N Rally1 | +10:40.9 |
| 6 | C. Breen | P. Nagle | Ford Puma Rally1 | +23:27.9 |
| 7 | J. Serderidis | F. Miclotte | Ford Puma Rally1 | +30:16.5 |
| 8 | S. Loeb | I. Galmiche | Ford Puma Rally1 | +32:12.6 |
| 9 | K. Kajetanowicz | M. Szczepaniak | Škoda Fabia Evo | +35:37.6 |
| 10 | O. Solberg | E. Edmondson | Hyundai i20 N Rally1 | +37:36.6 |
Toyota Gazoo Racing WRT
Kalle Rovanperä (1st)
"This is a result that I don't think we could have even imagined before the event. To have a top four that is all Toyota is something amazing and such a great result for the team. It was the hardest rally I've ever done, so to have all four cars at the finish with no big issues, it's clearly the strongest and fastest car. For myself to get the win here like this in such a special rally is really nice. Thank you to the team, everybody did a great job. They are developing the car all the time which is important and that's helping us to put some good results together."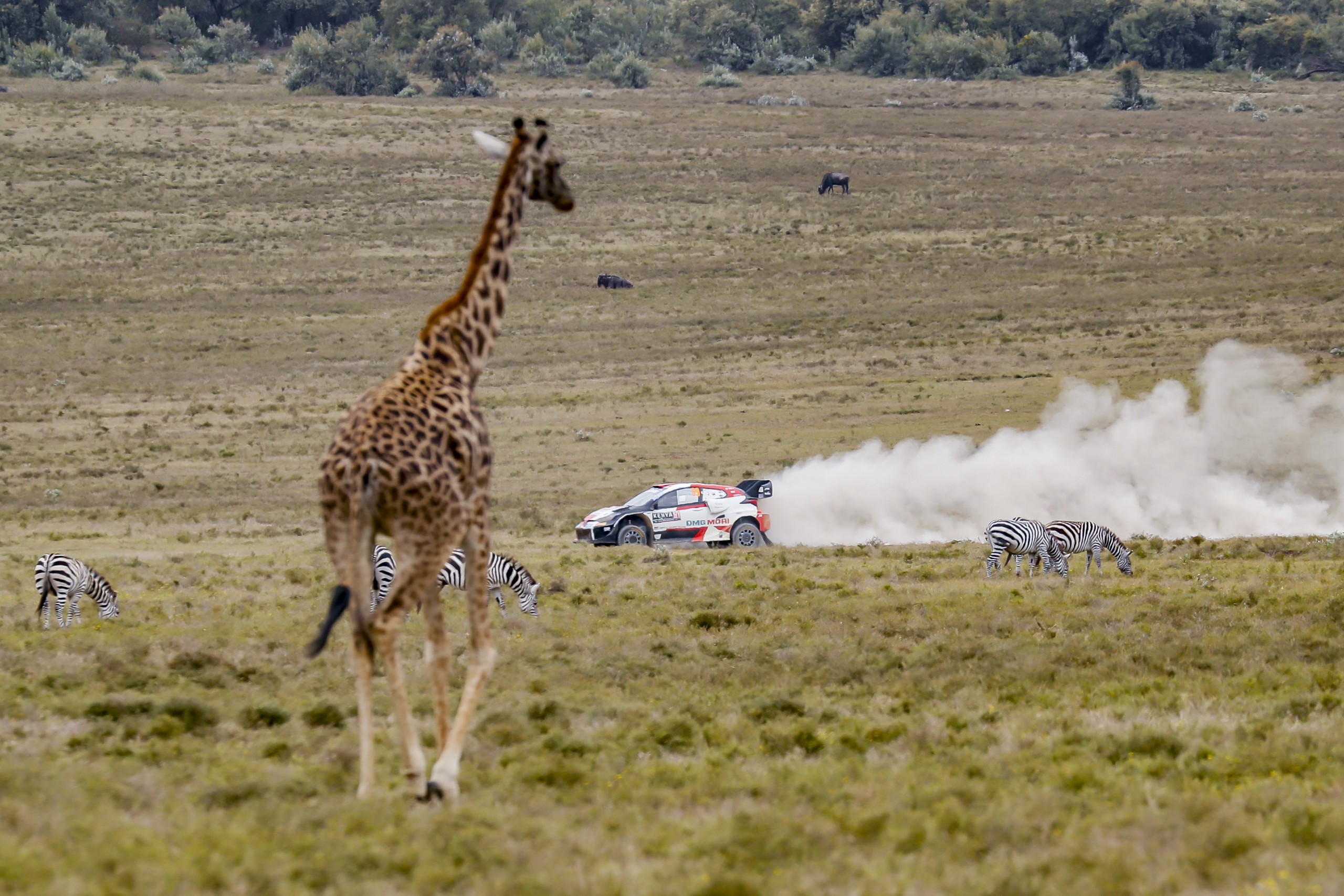 Elfyn Evans (2nd)
"It's been a really nice weekend. Of course, we really wanted to fight for the win, but that slipped away from us on Saturday with one thing or another, and today was about securing this 1-2-3-4 for TOYOTA GAZOO Racing which is obviously a fantastic result to be a part of. It was a tough fight to get through this extreme terrain here in Kenya and while everybody else has struggled, our cars have really come through it so a big well done to the team."
Sébastien Ogier (4th)
"It has been a really strong weekend. I was only missing a bit of luck but that's part of the game. Most of all, I'm happy to be a part of this amazing result for the team and I want to congratulate everybody at TOYOTA GAZOO Racing because it's been a great effort to provide all four of us drivers with such a strong car for three full days on the toughest rally of the season. This rally was a tough challenge up to the end so the whole team deserves a big round of applause, and also my team-mates because they drove very well this weekend."
Hyundai Motorsport
Thierry Neuville (5th)
"We have achieved the maximum we could. Taking fifth place after all the trouble and mess we have experienced can probably be called a satisfying result. It has been a tough and challenging weekend, and this morning was no exception. Our focus was clearly on getting something from the Power Stage, which we managed at least. There's not much more to say. The situation is obvious. I am really disappointed, not just for us but also for the mechanics, who have been working so hard, but like us don't get the reward."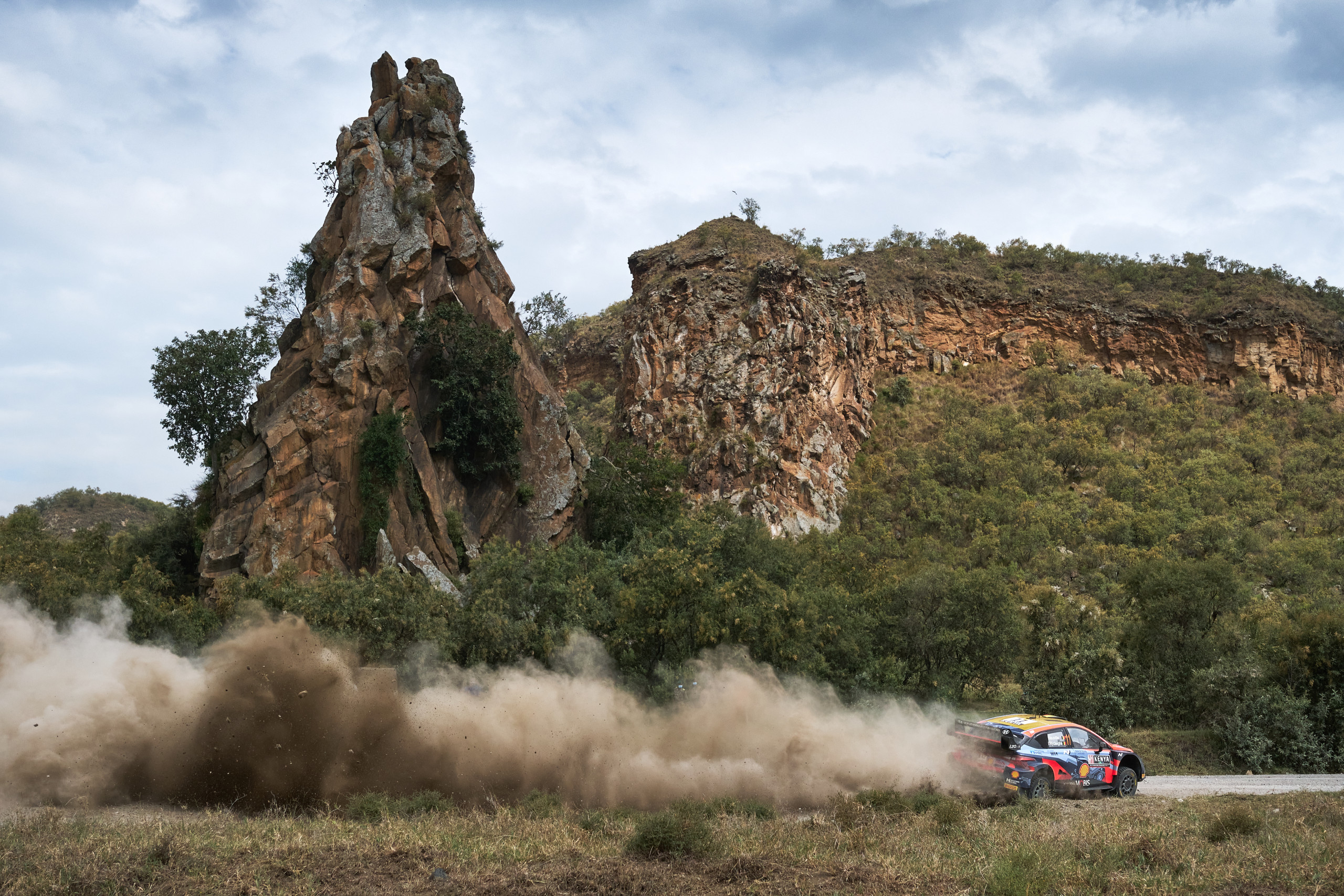 Oliver Solberg (10th)
"On the positive side, it's been a much better Safari Rally Kenya than I had last year. It's still not the result we had hoped for, but that's part of rallying. My thanks to all the mechanics, without whom we would not have been able to reach the end of this challenging event. Nothing is possible if we don't have their expertise and hard work, so very big thanks to them all. We know as a team we have a lot of work to do, but we'll be flat out from here."
Ott Tänak (DNF)
"This Safari Rally itself has been quite fun this year with some incredibly demanding conditions. From our side, we have had a very safe approach, not taking any risks. On the first day, things worked out quite well, but unfortunately on Saturday we had a transmission issue and today we have had a power steering problem. We can't take any points from here, but it is what it is; we must learn from this and move forward. There are many things for the engineers to take away and I hope we'll be in a better shape for Estonia."
M-Sport Ford WRT
Craig Breen (6th)
"The experience has been nice; I've never been in the country so I've been taking it all in. From a sporting point of view, it hasn't gone all that well which is a pity especially off the back of Sardinia, I thought we were going to get in a rhythm over a couple of events. It all just kind of flowed against us this weekend. There was a lot of potential in the car this weekend, Seb showed that. Friday was really good, I was really happy as the pace was nice, that last stage in the evening was flowing well and then it all just snowballed downward from there with the problems that we had."
Sebastien Loeb (9th)
"We had bad luck on day one because the technical problem we had was a little detail, a small tube started to leak and then the car didn't start so I finished five kilometres from the service. The next day was going quite well, we had an issue with the steering arm but the team will be able to fix it as it was the first really rough rally of the season with new cars. I am a bit frustrated about the classification because our speed was quite good and we were able to fight at the front and did some good times."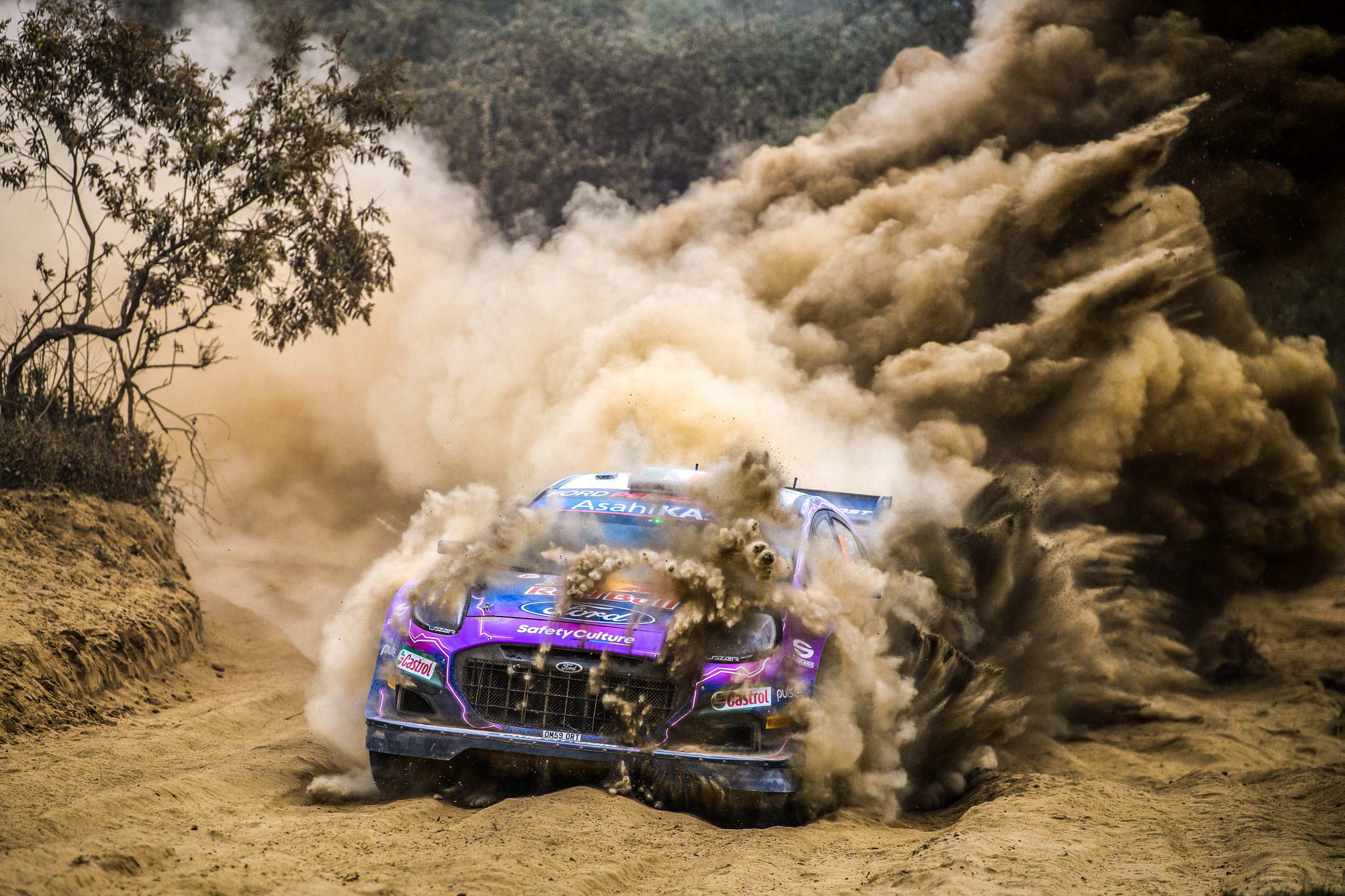 Adrien Fourmaux (14th)
"Sunday was a good day, I had a really good feeling in the car, pushing on the first stage of the loop each time and we made good times with fastest and second fastest. I also claimed my first power stage points which I am very proud of. They were the positives of the weekend, overall, it has been a really tough rally for all of the team but we have learned a lot and will come back stronger."
Gus Greensmith (15th)
"We started really well as a team with three cars in the top five but unfortunately that didn't last very long. We had a puncture; I didn't realise I had had it for so long because the ground was so soft and we damaged a rim as well as some parts of the car. From that point then it was tricky and we had the roll which, as much as I was driving just to finish, it is just one of those things. I felt I needed to help the guys out so I offered my help, as much as it was the clerical work rather than the mechanical work. It was nice to round off the weekend with some power stage points and to give us a bit of a silver lining to the weekend."
Summary
Well, what can I say? What an incredible drive from Kalle and Jonne. The key moment that decided this rally in the young Finns favour were the stages at the end of Saturday. He put some amazing times in and pretty much doubled his lead, when Elfyn had been closing on him.
Elfyn and Scott drove really well, and completed this event unlike last year. They took a couple of stage wins as well, showing that they could be on the pace as well and fight at the front. They remain sixth in the championship.
Takamoto and Aaron took a superb third place having set some very good stage times and kept out of trouble as well. It was Aaron's first WRC podium as well, and what a place to get it!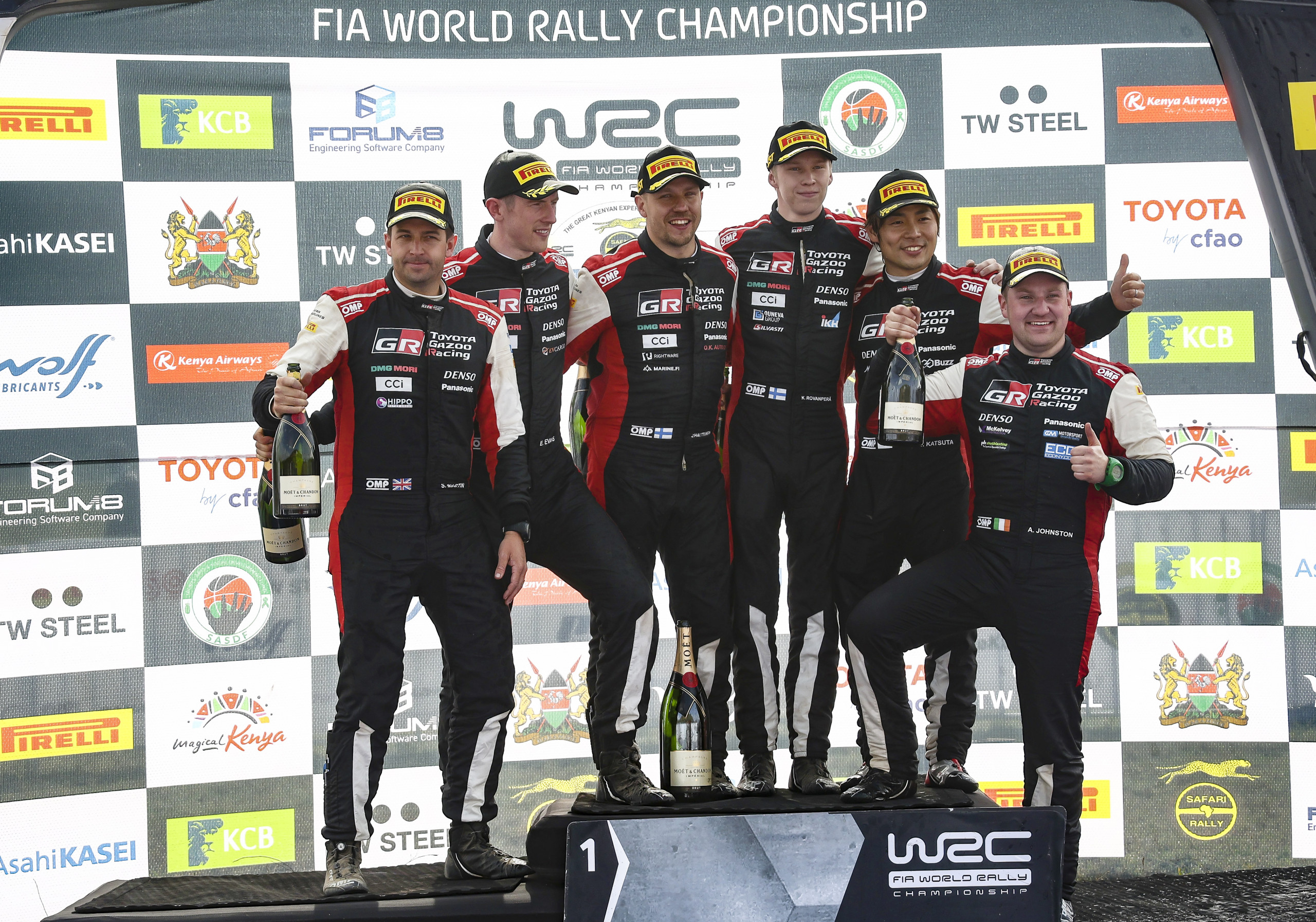 2022 FIA World Rally Championship for Drivers' Standings
After Round Six
| | | |
| --- | --- | --- |
| 1 | K. Rovanperä | 145 |
| 2 | T. Neuville | 80 |
| 3 | O. Tänak | 62 |
| 4 | T. Katsuta | 62 |
| 5 | C. Breen | 60 |
| 6 | E. Evans | 57 |
| 7 | S. Loeb | 35 |
| 8 | S. Ogier | 34 |
| 9 | D. Sordo | 34 |
| 10 | G. Greensmith | 28 |
| 11 | P. Loubet | 18 |
| 12 | E. Lappi | 17 |
| 13 | A. Mikkelsen | 12 |
| 14 | O. Solberg | 9 |
2022 FIA World Rally Championship for Manufacturers' Standings
After Round Six
| | | |
| --- | --- | --- |
| 1 | Toyota Gazoo Racing World Rally Team | 246 |
| 2 | Hyundai Shell Mobis World Rally Team | 184 |
| 3 | M-Sport Ford World Rally Team | 144 |
| 4 | Toyota Gazoo Racing World Rally Team NG | 68 |
Next up is Rally Estonia over the weekend of the 14th to the 17th of July. Pop back in the week before to take a look at my preview.