Here we go then, after a great return to the championship last year, it's time for the new Rally1 cars to tackle the amazing stages in Kenya! This year features 362.62km over nineteen stages. Shakedown takes place at 8am UK time on Wednesday morning. It will be interesting who is on the pace and at the front of the field.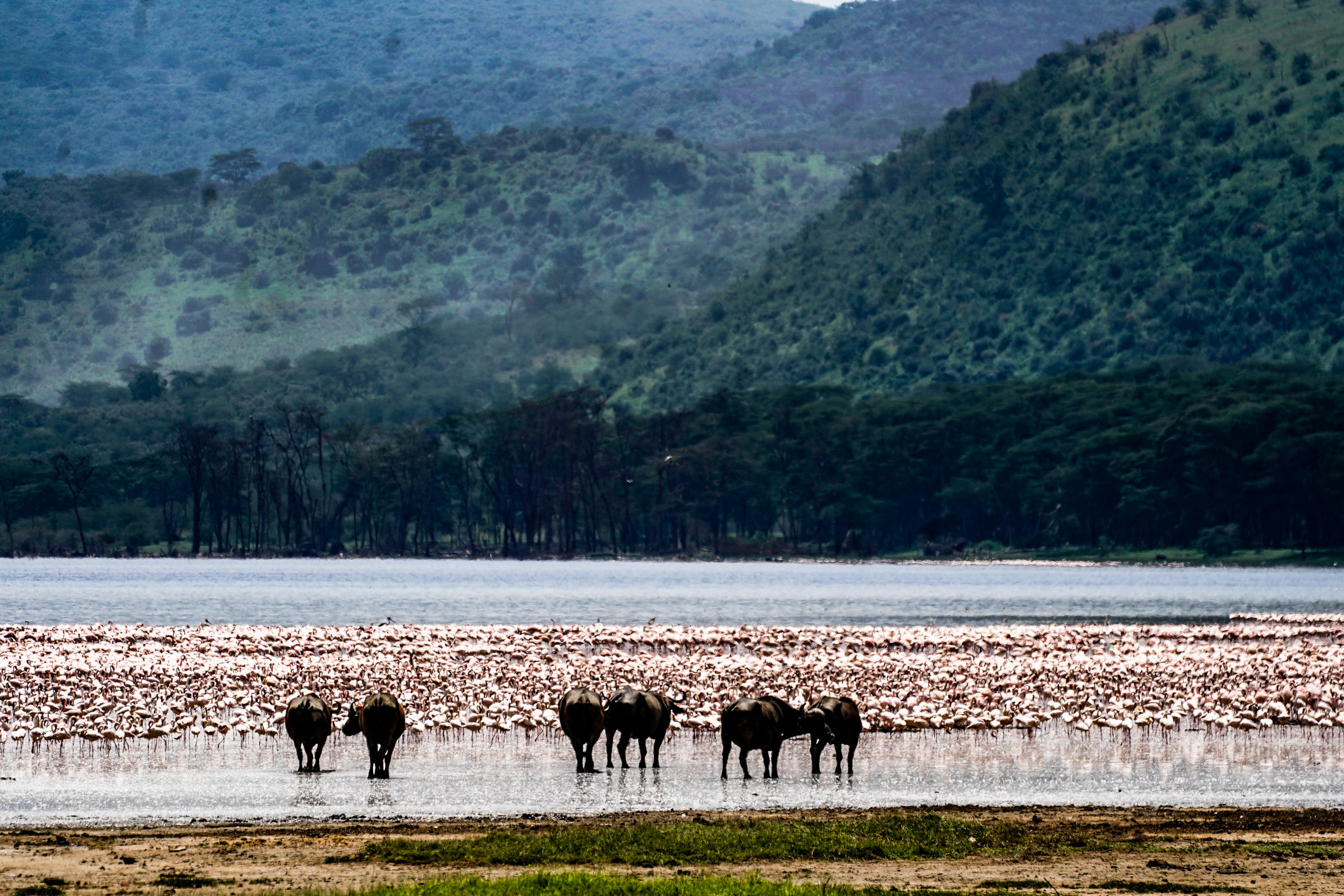 Safari Rally Kenya begins on Thursday with the Super Special Kasarani (4.84km)
Friday's running consists of two passes each of Loldia (19.17km), Geothermal (11.68km) and Kedong (31.25km)
Two loops of Soysambu (29.32km), Elmenteita (15.08km) and Sleeping Warrior (31.04km) on Saturday make it the longest day of the event in terms of distance, totalling 150.88km
The rally concludes on Sunday with the crews twice tackling Oserian (17.93km), Narasha (13.30km) and Hell's Gate (10.53km).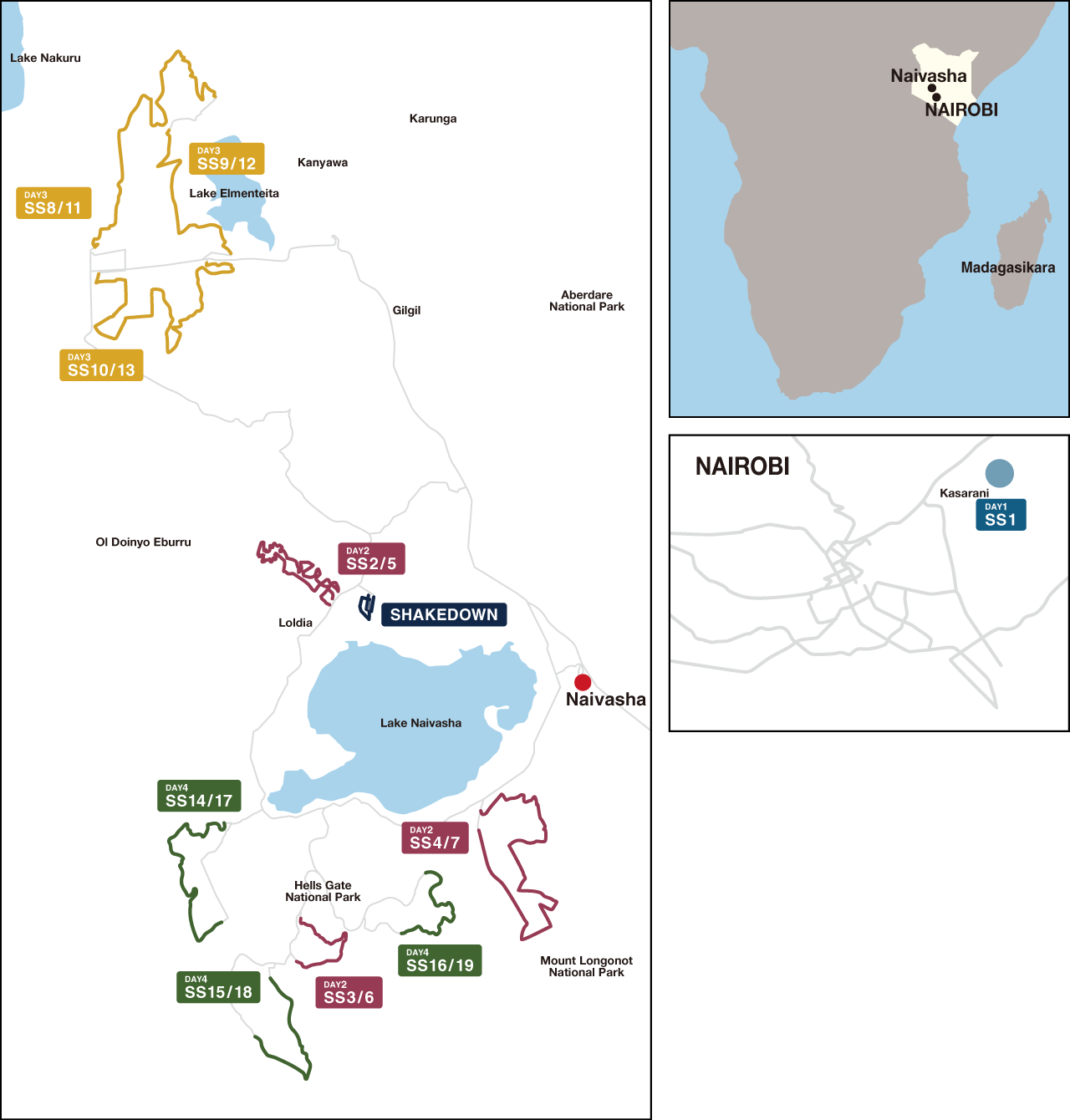 Let's hear from the drivers.
Toyota Gazoo Racing WRT
Kalle Rovanperä (Championship leader)
"I think the Safari Rally will be another interesting weekend. Of course, Sardinia was maybe not as strong a rally for us as we wanted it to be, but I'm hoping that in Kenya maybe we will not lose so much time opening the road and we can try to have a good weekend. Last year, it was a good rally for us overall, we were just a bit unlucky to get stuck when we did at the end of Friday. This year we will try to avoid things like that and tackle the event in a better way, because we see a lot of difficult conditions there and things we don't normally see in modern rallies. So for sure it's a special place and you need to approach it a bit differently too."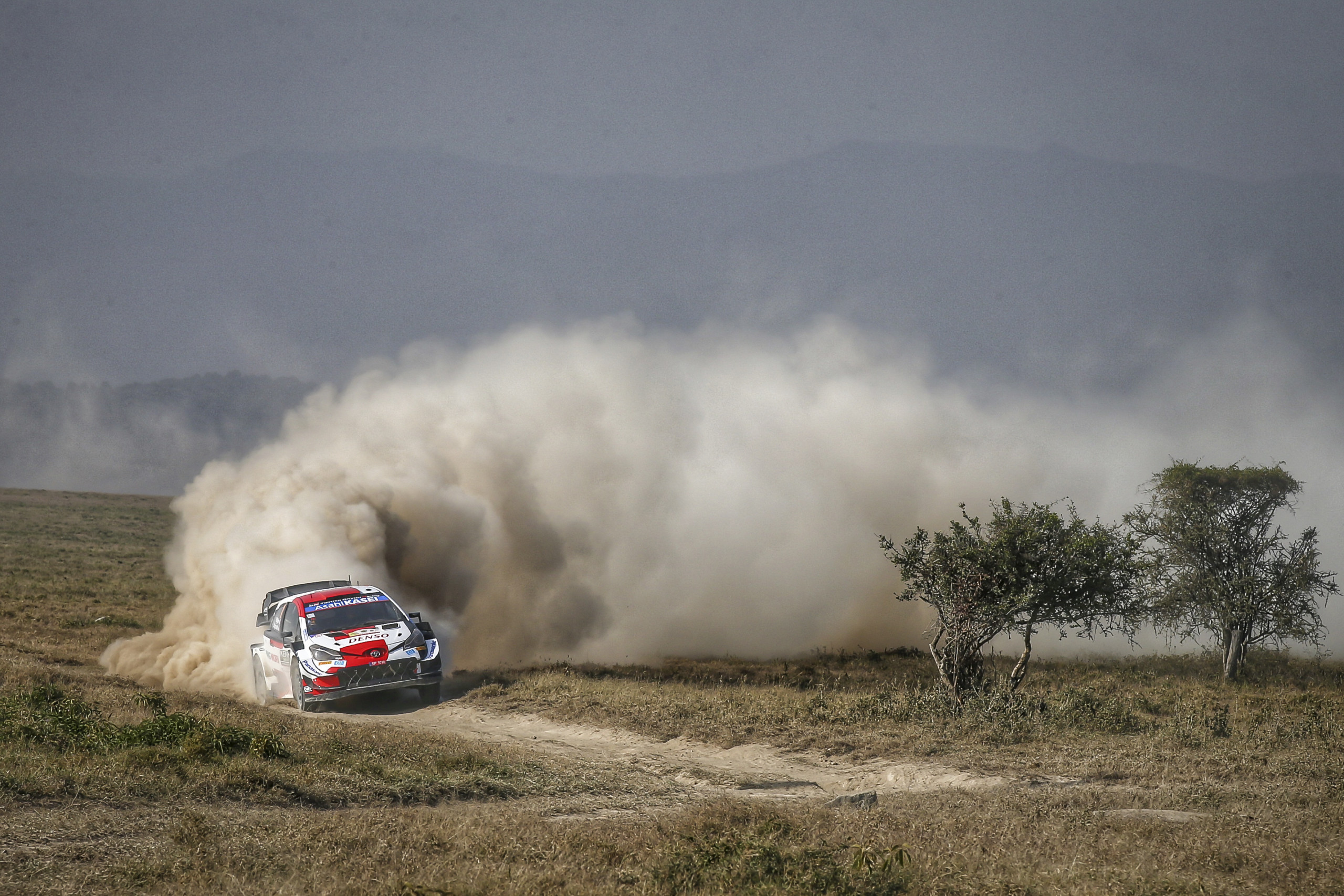 Elfyn Evans (Sixth in Championship)
"Even though we have experience from last year, it's always difficult to know exactly what we're going to face on an event like the Safari Rally. There's always an element of the unknown, and we saw last year that the conditions can change massively from one area to the next. Some sections can be very soft sand, some parts are much more hard-packed, and in other places it's very rough. It's a big challenge for the drivers, for the cars and for the engineers as well. I've had a good feeling with the GR YARIS Rally1 on gravel so far and the speed has been there. Safari requires something slightly different in terms of setup but hopefully that positive feeling will still carry forward."
Sébastien Ogier (Tenth in Championship)
"I'm looking forward to returning to Kenya. Last year we had a really nice welcome and a great atmosphere. It was something special and different to what we are used to. To win was the cherry on the cake and it will be great to try to repeat that this year with a bit of knowledge of what to expect from the stages. We saw that it can be a very tough rally; I think nearly everybody had an issue at some point and we came back from over two minutes down to win. So, it's definitely a rally where you have to never give up, and this year with the cars still being so new, we might have to be even more clever than before."
Hyundai Motorsport
Thierry Neuville (Second in Championship)
"Last year was my first time in Kenya and I have some good memories from it. It was a real adventure, as we got to discover the country, the culture, the beautiful scenery, and the wildlife. But unfortunately, we left feeling disappointed as we were clearly in the lead and could have easily won the rally if it had not been for a small issue. It is a rough event where you need to find a good balance between pushing hard and knowing when to take it slower. The weather can also play a big factor. But I feel comfortable on the stages and this year we are out for revenge, so that is what we are looking forward to."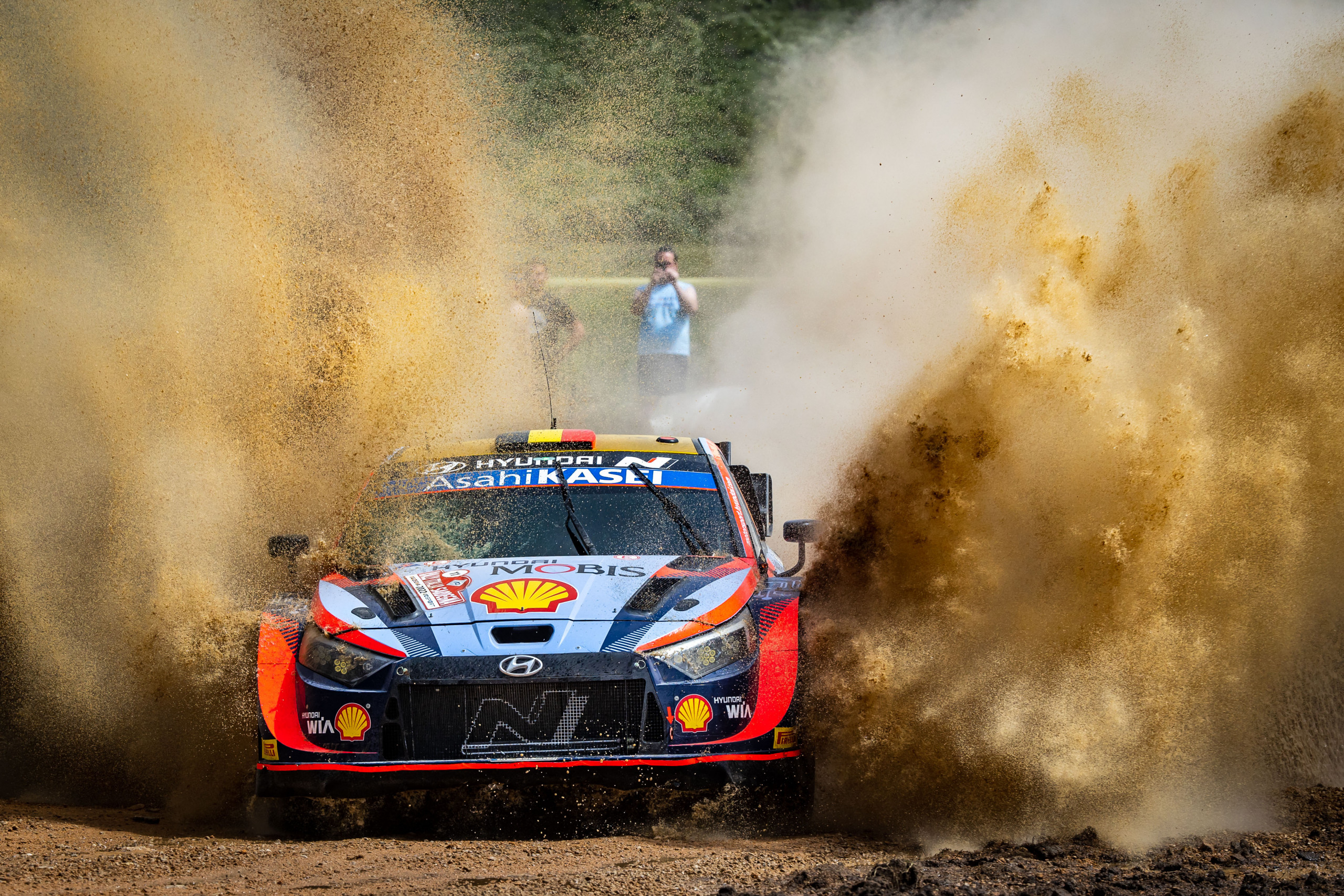 Ott Tänak (Third in Championship)
"Last year Safari Rally Kenya was an incredible adventure, but also quite a big challenge. We thought it to be a very demanding event and it was, with rough roads and difficult terrain such as soft sand. It was also technically challenging, and we expect it to be the same this time. As always, the first priority is to keep the car together and finish. It is possible to push there 100% but you have to be careful not to damage the car in the process. Hopefully we can build on our win in Sardinia and get another good result in Kenya."
Oliver Solberg (Fourteenth in Championship)
"Kenya is going to be very exciting as it is a really special rally. It will be very demanding and tough, but I am looking forward to competing there in the Hyundai i20 N Rally1. The country and the fans there are amazing, so it is a place that you always look forward to, even if it didn't go well in 2021. But this year there are new possibilities, and we will be going for it again. Weather had a big impact on last year's event so we will see if that is the same next weekend, but even if doesn't we expect it to be a real challenge. The aim is to find a good rhythm, keep the car in one piece and score a good result for the team."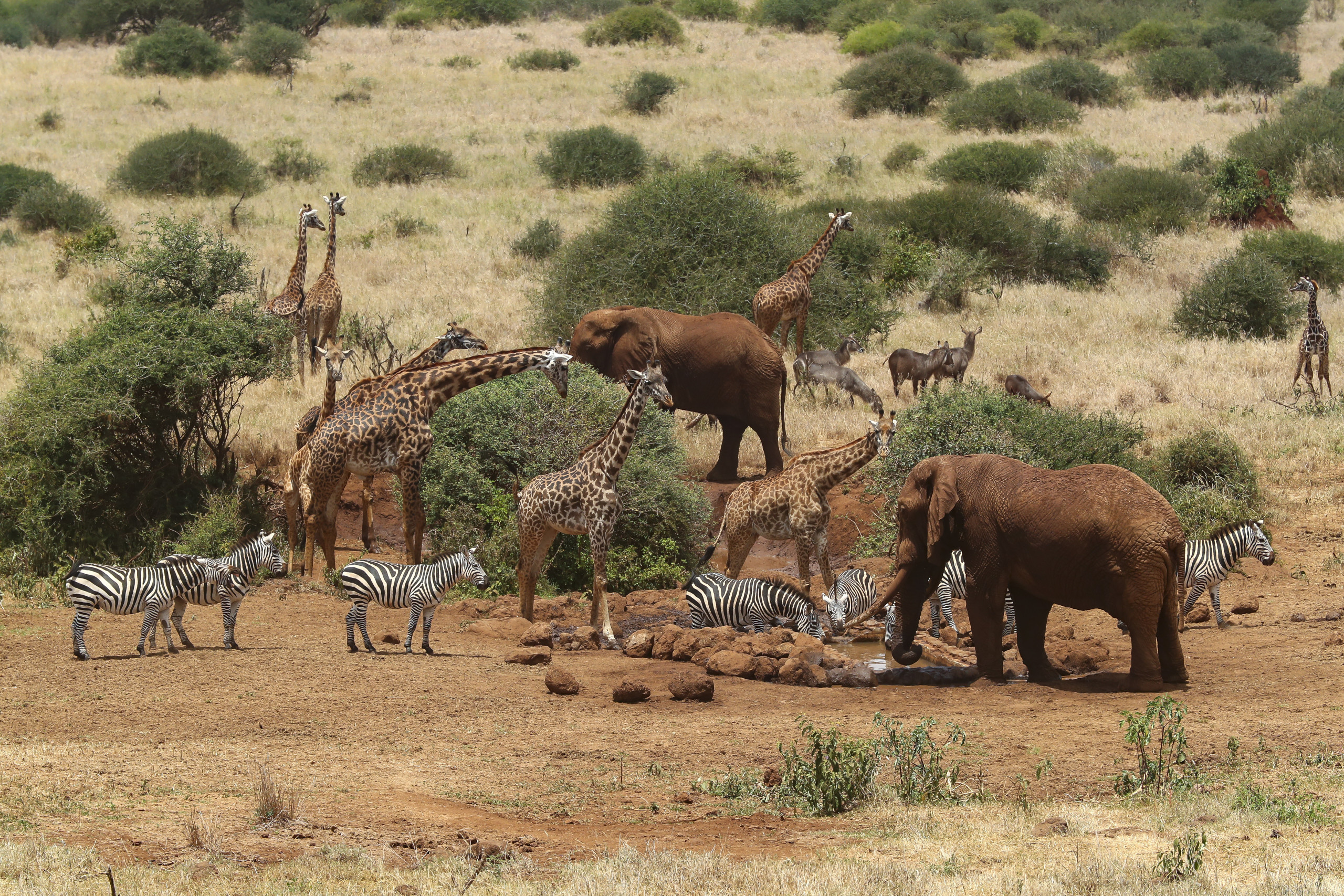 M-Sport Ford WRT
Craig Breen (Fourth in Championship)
"I am very much looking forward to Kenya and discovering what seems to be quite the adventure. For me, I'll be discovering a new continent, I have never been to Africa before, so I will be soaking it all up.
"The Safari Rally is an incredibly prestigious and historic event that I've watched many times on the TV as a kid, so I cannot wait to see what it is all about. It will be a huge challenge for all the crews, but we have prepared well. Sardinia went well, and we want to try to carry that rhythm forward so we will try to bring home another good result this week."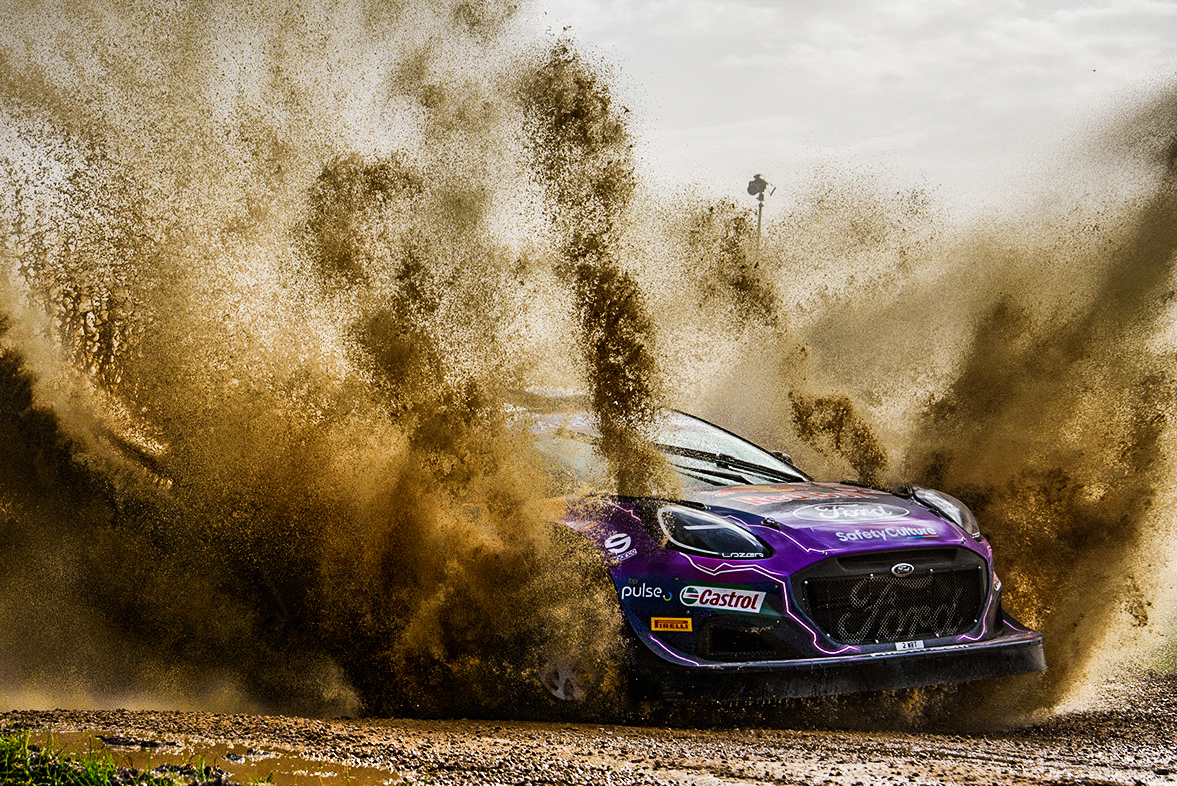 Sebastien Loeb (Eighth in Championship)
"It was nice to be competitive in Portugal, the feeling in the car was good which is encouraging, Kenya is something very different, but it's better to know we were competitive in Portugal. I don't know the Kenya of today, all I have seen is onboards, it seems to be rough with big stones so punctures could be an issue.
"Kenya is quite amazing; it is a rally where I have the most memories with wildlife everywhere during the recce. I know the rally is very different to when I last competed there, it is more like a WRC rally, and it is easier to do it this way. The difference for me compared to the other rallies I have competed on this year is I have no experience of the stages in Kenya, I have never done them before so it will be complicated."
Gus Greensmith (Ninth in Championship)
"I am looking forward to Safari Rally Kenya, it is one of the best experiences, probably the best experience of the year to go and compete in Kenya. It is an absolutely beautiful place, but also the stages can be incredibly unforgiving on the cars.
"It is the biggest challenge of the year and probably the only rally where we cannot drive flat out on every stage. We do have to manage the wear of the cars and have some kind of mechanical sympathy. It will be a huge challenge; we were very strong here last year so we hope to have a good result together as team here this year."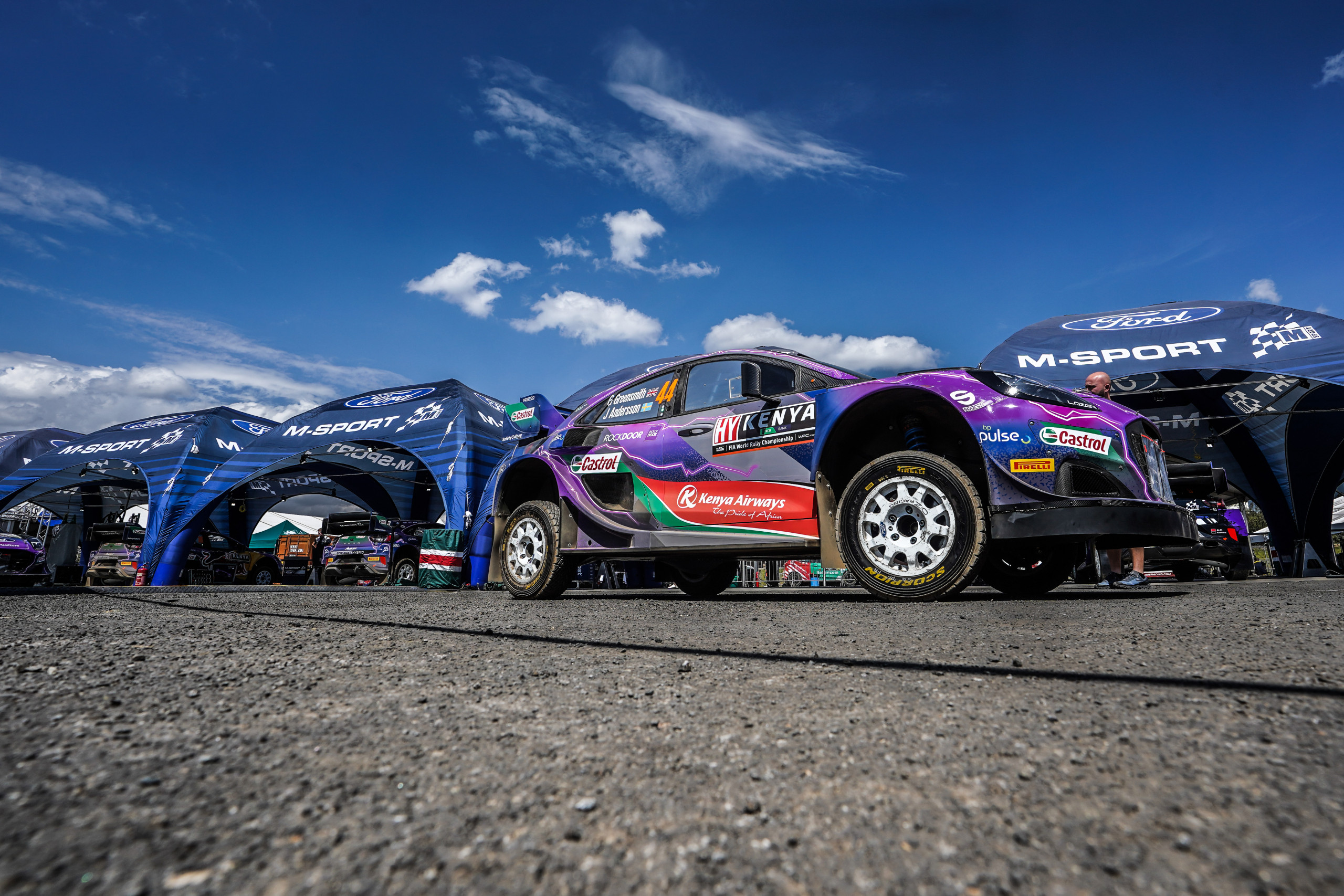 Adrien Fourmaux (Twenty-second in Championship)
"Last year was a great result for the team, especially for me, I was really happy with what we did. Kenya is a really different rally to others; it is not all about pace and it is easier to damage the car because it is so rough. Kenya is really nice as an experience, it is a really different culture, and I will be very happy to see everyone there. Last year there were a lot of spectators, I remember in Nairobi there were a million people watching the cars going through the capital.
"There are a lot of things to say about this rally, the wildlife in the stages is quite impressive when you are driving and it makes the experience so special. You have to watch the side of the road to make sure there is nothing coming!"
Summary
Last year when this event returned to the championship after a long gap, Seb Ogier won from Takamoto and Ott was third. M-Sport duo Gus and Adrien took fourth and fifth, with the Frenchman taking a stage win as well. There were also three R5 crews in the top ten and Elfyn took tenth place after having to restart following his impact with a rock on stage three, Kedong, near the end of the stage. Again, road position will be really important, with the fesh fesh dust making grip levels very tricky!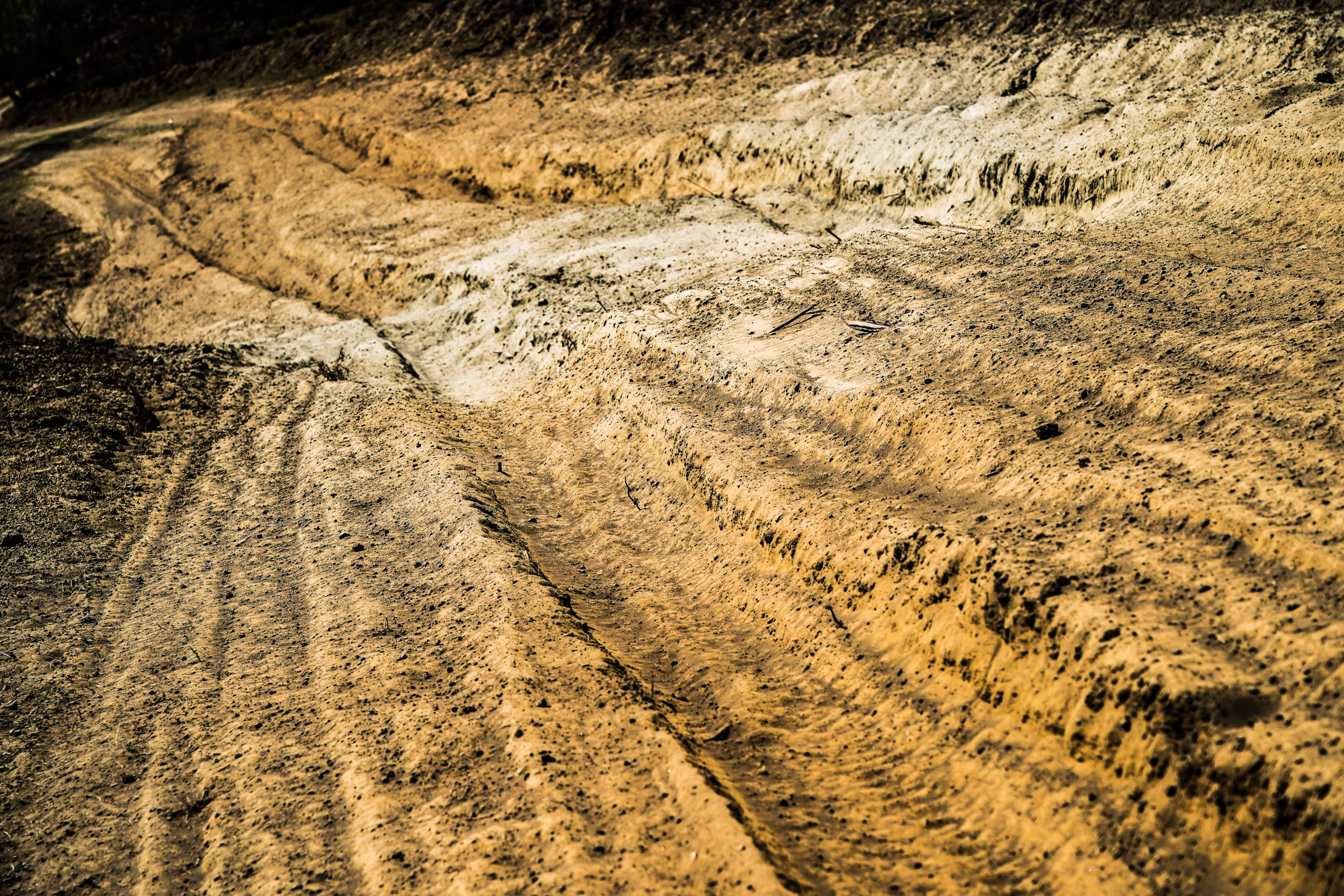 We could see a good battle between the two Seb's, but Elfyn will fancy his chances this year. Hopefully his lack of knowledge on the stages that he missed last year won't hinder him and Scott. It would be good for them to finish ahead of Kalle, Ott and Thierry, so that he can start to close the gap to the top championship positions. Even though Craig and Paul don't have any experience, they should go well and could take stage wins. The Irish duo have shown good pace on events this year that they have not competed at for years.
The action starts Thursday afternoon, so do enjoy, and pop back at the end of each day to check out my daily reports.