Just two weeks after the completion of Rally de Portugal, the teams move to the fifth round of this year's championship on the island of Sardegna. Hyundai are hoping for a good result in this rally, having won with Dani Sordo in 2019 and 2020.
This year there are 307km's over 21 stages. Shakedown and the first stage take place on Thursday. Saturday sees the crews face eight stages with no service break. This will make this year's event very challenging.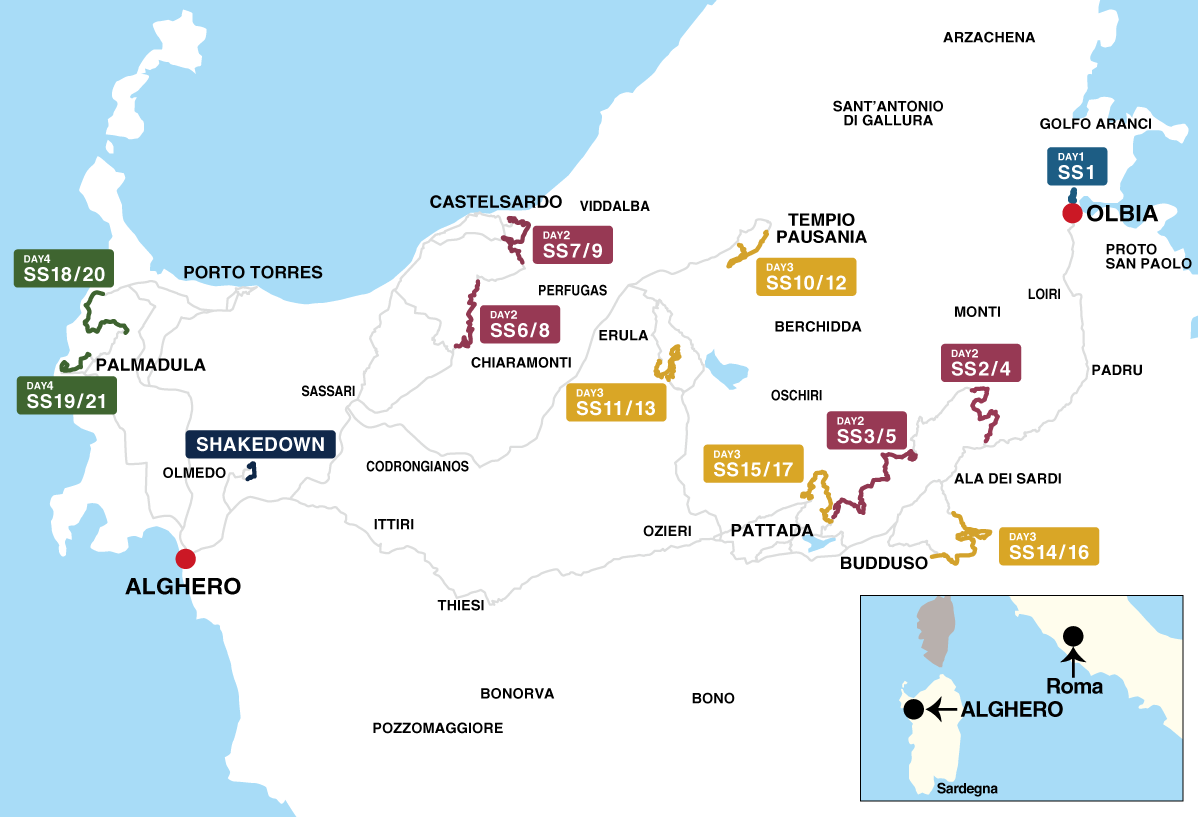 The seaside rally returns to Alghero for 2022 and begins on Thursday with Shakedown, followed by a brand-new single super special stage in the evening. Friday will see crews tackle two passes of four stages, including the rally's longest, totalling 133.56km in distance. Saturday's itinerary is similar in length, covering a distance of 131.82km across eight stages. The event will wrap up on Sunday with four final stages, including the Power Stage, which offers additional points to those who finish in the top five.
Let's hear from the drivers
Toyota Gazoo Racing WRT
Kalle Rovanperä
"Sardinia will be another tough rally. The stages there have been tricky for me in the past but last year I had a better feeling even though we had some issues during the weekend. Hopefully this year we can enjoy the stages and be fast. If the conditions are hot and dry like normal, I think it could be more difficult for us to fight for the win from first on the road than in Portugal, but the target will be the same: to do the best job we can. We go there knowing that we have a good base with the car on gravel and although we need to focus on making it even better, we are already in a good place."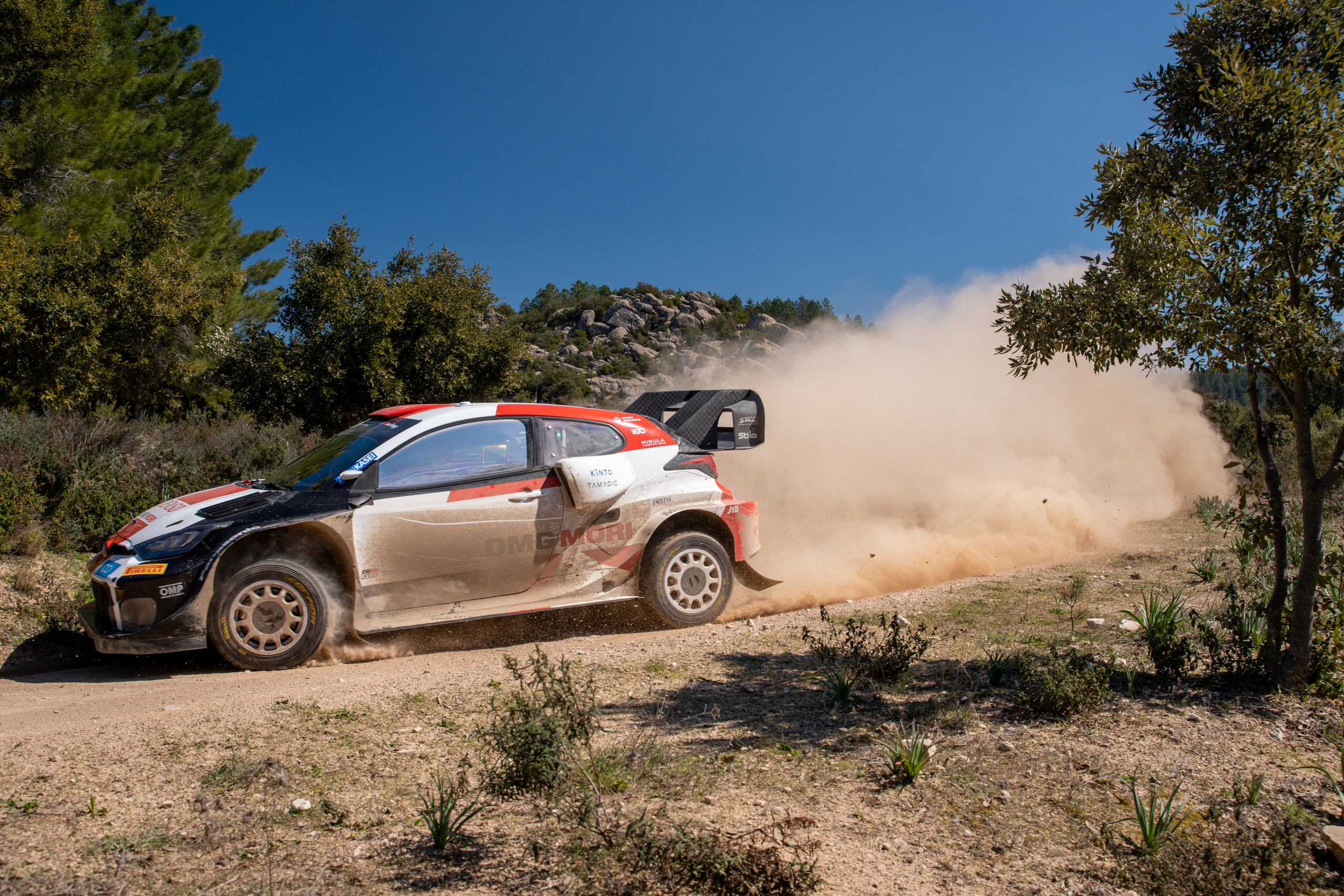 Elfyn Evans
"It was good to get a strong result on the board in Portugal and although I wasn't fully satisfied with the weekend, it gives us something to build on in Sardinia. As a team we showed that we have a great starting point with the car on gravel and I think we can still improve some things for the next event. It helps to have two rallies in succession that are relatively similar in character, although the roads in Sardinia tend to have a harder base than the typical stages in Portugal. The weather is likely to be even hotter, so it is going to be a challenging weekend for the cars and the drivers."
Esapekka Lappi
"It was great to see the performance of the GR YARIS Rally1 on gravel in Portugal and this has certainly made me more excited for next week. Of course, I've not had as much time in the car on gravel as the others but the feeling has been good so far and it looks like the team has done a really good job. I've always liked going to Sardinia; the location and the weather is really nice and I had some good rallies there when I was last with the team. So, I'm really looking forward to it. Our starting position will be good for the Friday and I hope we can fight for the top four or even a podium."
Hyundai Motorsport
Thierry Neuville
"Having claimed a couple of wins in Sardinia, it is always an event I enjoy. The Hyundai cars have been strong there in the past and hopefully this year we can repeat this form. You must expect anything and everything from this rally; it's quite tough on the cars when it is hot, and there could be some rain occasionally, which might help us. It is a very demanding event with long days, where we will be waking up very early and finishing late, so it will be challenging. It is one of the most technical gravel rallies in the calendar: the roads are quite narrow and twisty. There is no room for mistakes, so you have to be really on it and keep the car on the clean line. The grip can be quite high, especially on the second pass, but also the road conditions can be rough."
Ott Tänak
"Sardinia is another tough gravel event, but one I am looking forward to taking on. Overall, it is quite demanding, with high temperatures and rough roads. The heat also makes it very hot in the car, so this is something we need to get used to as well. We have shown that we can compete for the podium if we can avoid issues and have a clean rally, so we are targeting a smooth weekend fighting at the front. Last year at Rally Italia Sardegna, we were battling for the win for most of the event, and we would very much like to be doing the same this time. We hope to use our learnings from Rally de Portugal to help us improve and get a strong result."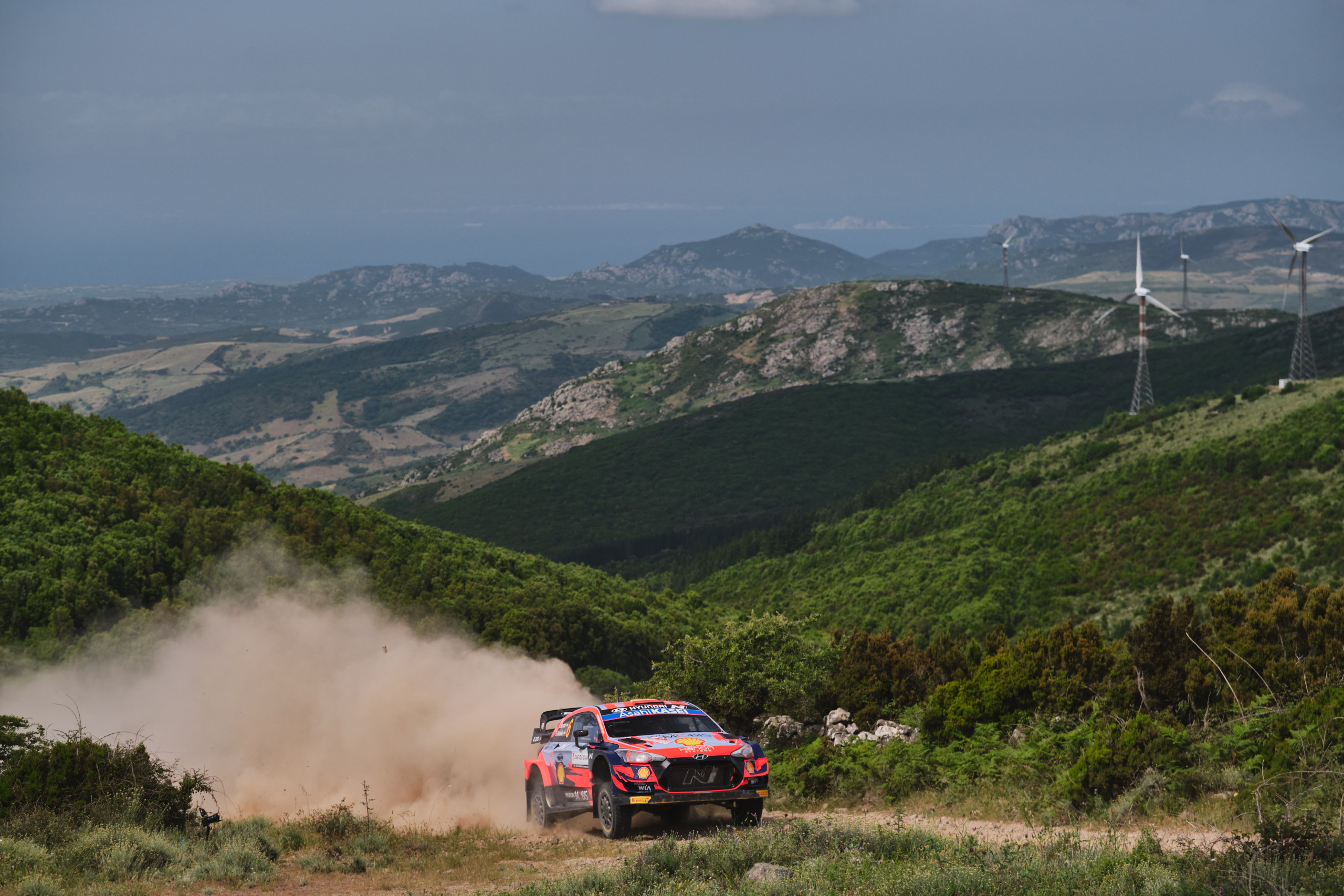 Dani Sordo
"Rally Italia Sardegna is always a really nice event for me. I feel comfortable there; I like both the roads and the location. Last year we didn't have a lot of luck, as I made a small mistake and we went off, but the previous year was strong and I hope this year will be the same. The rally has very narrow roads, and the outer line can also be slippery, so you have to be clever and careful to stay in the lines; if you go wide, you can hit some large stones. It's also normal to adjust the set-up of the car between the first and second pass here because of the difference in grip – in the first it is low, in the second quite high. Having two rallies in quick succession is very demanding after my break in competition, but I am really motivated."
Teemu Suninen (WRC2)
"Rally Italia Sardinia is one of the hardest gravel rallies on calendar. I would describe its nature as mid speed; the rhythm changes quite a lot as a result of a lot of junctions and we have to adapt to the different type of roads very quickly. Normally they are quite narrow and there is no room for any errors, as there is a lot of stones and trees just next to road. The gravel is quite abrasive and we have to manage tyre wear very well. The weather doesn't make the challenge any easier – it can be really warm, sometimes above 35°C, which puts more stress on the car and the crews too."
Fabrizio Zaldivar (WRC2)
"Having now completed my first WRC2 event, the goal for Sardinia is definitely to continue to improve. I learned a lot in Portugal with the Hyundai i20 N Rally2; the car can be very competitive and reliable, which will be decisive in Sardinia. This weekend we will have our pre-event test in Italy. I think the kilometres we have done, many of which were in extreme conditions, gave us good information. Sardinia can be incredibly tough at times, with a mix of challenging stages, high temperatures and long road sections. Our category is incredibly competitive, but our objective is always the same: to improve our performance and scoring a lot of points for the team."
M-Sport Ford WRT
Craig Breen
"Really looking forward to Sardinia, it hasn't been very long since the rally in Portugal but I'm happy with what we learned there, I think we've learned a lot during the weekend and it's given us food for thought. I'm hoping that we can put that into practice already early on in Sardinia, we have a better road position starting on Friday, so let's try to make the biggest advantage we can of that.
"It's a rally I haven't done for a few years, but the stages are a mix of old and new, but I like what I've seen from the onboards, and I think it'll be a rally that'll suit us. Let's attack it as best we can, we obviously want to get ourselves back on track again and gain some good points, and start making some more inroads into our championship progress."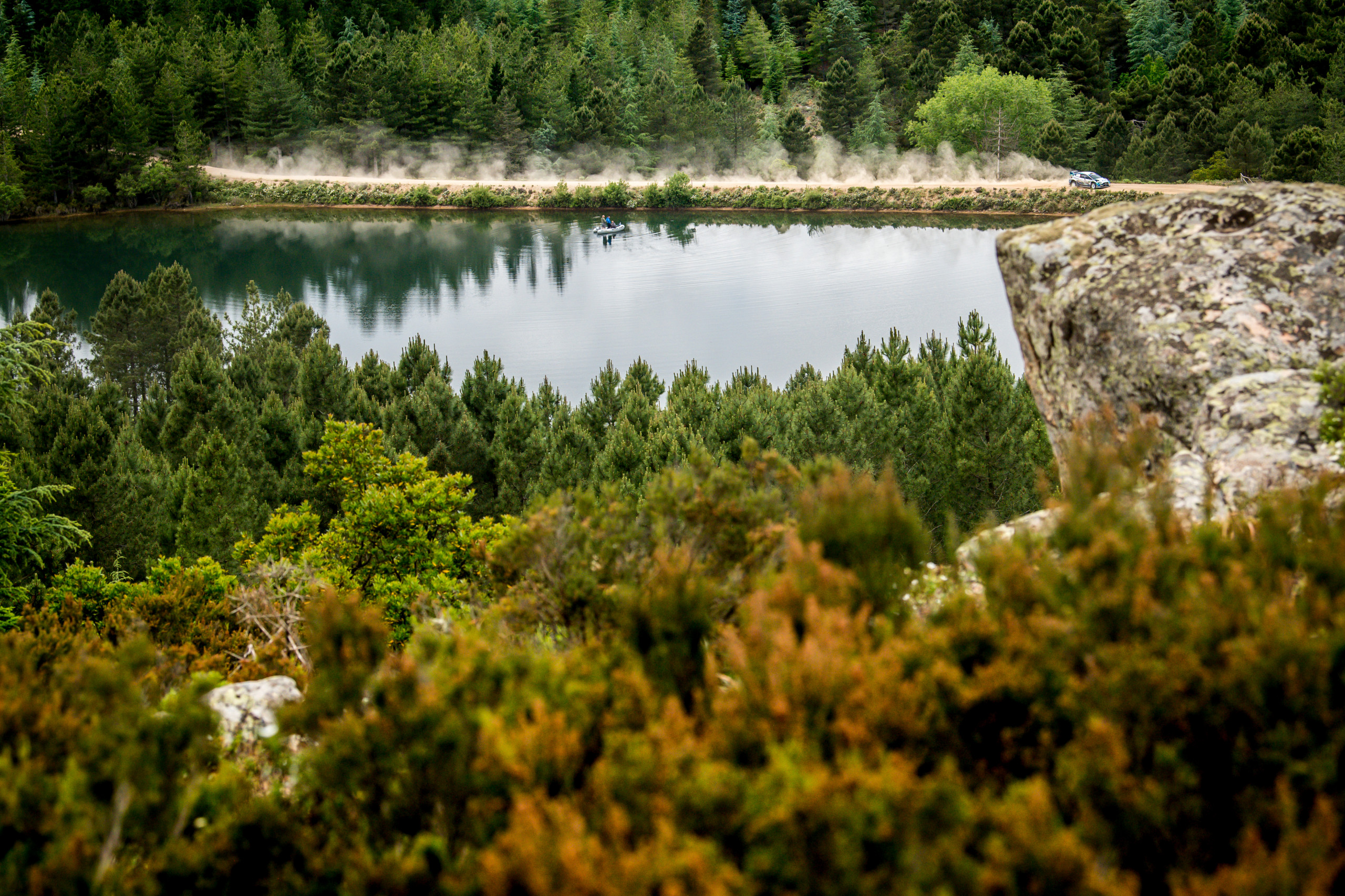 Gus Greensmith
"It's a very quick turnaround between Portugal and Sardinia, so it's a nice feeling to get back on the road and get out to Sardinia. It's a very similar rally to Portugal, probably more on the rougher side, but we're expecting temperatures to be very high.
"All should be good, the cars are set up very well I think, we're not doing a test, but it's not the most critical of the year. I'm really looking forward to it, hoping to make the most of a good weekend and get a good result."
Pierre-Louis Loubet
"I'm really happy to be going to Sardinia, it's one of my favourite rallies and one of my favourite places and it's very close to home. We hope to have the same pace we had in Portugal on the Friday, with a pace like this I think we can hope for a good result, and to continue to build the confidence for the rest of the season, and tackle it step-by-step."
Adrien Fourmaux
"I'm very happy to be back in Sardinia, it will be my fourth time doing the rally, but the first time competing in a top-level WRC car. So, it'll be quite a big challenge for me, but we've taken the experience from Portugal and the feeling with the car was good. We hope to get a better result and score some points on this rally, and of course enjoy our time on such a beautiful island."
Jari Huttunen, (WRC2)
"I'm looking forward to getting out on the roads in Sardinia, I enjoy gravel events and we had a good result on the event last year, so hoping to do the same again. It is a challenging event, and my first gravel event this season with M-Sport, but I am happy to be back and hope we can score some good points for the championship."
Summary
Well, what a challenging rally we are set for. Saturday with it's 131km over eight stages and no mid-day service will be key to the event, and the likely podium finishers will be the crews that make it through that day with the least problems. Now, who can take the win? Well, it's hard to look past the crews that are in the lower half of the championship standings. They will have a road advantage that will allow them to set the pace.