The shakedown on Wednesday was interesting from the aspect of drivers acclimatizing to their new cars. The top three best times were sent by Seb, Thierry and Elfyn. Of the new drivers, Kalle and Gus, well the young Finn clearly showed why he is in that Toyota for the whole season.
With two stages on Thursday event, first up was SS1 Malijai – Puimichel – 17.47 km. Well, Seb was really on it, winning the stage from Ott Tanak, and Elfyn third, with less than 2 seconds covering the top three.
Into SS2 Bayons – Bréziers – 25.49 km, and well Seb was demoted to second place after Thierry set a blistering time to move from fourth place into the lead. The Belgian was a massive 25.5 seconds faster than Seb.
Friday
With six stages covering a total of 122.58km's, it would be a very interesting day. The running order looked like this- 1. Suninen 2. Tänak 3. Neuville 4. Ogier 5. Evans 6. Lappi 7. Loeb 8. Rovanperä 9. Greensmith 10. Katsuta 11. Jocius
Elfyn won the SS3 Curbans – Venterol 1 – 20.02 km from Seb Loeb, with Ott Tanak going well now. The result of Elfyn's great time was that he jumped from fourth into second place, just 5.4 seconds from the leader, Thierry.
The young Welshman continued his great form in SS4 St-Clément-sur-Durance – Freissinières 1 – 20.68 km, winning the stage from Seb Ogier and with Thierry third fastest and almost nine seconds slower, we had a new rally leader. However, there was a huge shock, with Ott Tanak having a massive crash. He'd slid wide on a flat out left hand kink, with the car skating along on the edge of the road before colliding with some trees at the side of the road and then the car flipped over end to end, before falling down the side of the hill, coming to rest on the road further down. The main structure of the car was intact incredibly. Ott and Martin were taken to hospital for checks.
The final stage of the morning loop, SS5 Avançon – Notre-Dame-du-Laus 1 – 20.59 km was won by Elfyn, going 4.2 seconds faster than Seb Ogier, and he increased his lead over Thierry who was now 8.9 seconds behind the Welsh ace. Further back Kalle was showing his quality and setting a great time in compared to Esapekka Lappi, just seven tenths between the two Finns at the end of the stage.
After the service break the battle between the three continued, with Seb Ogier winning SS6 Curbans – Venterol 2 – 20.02 km and he jumped ahead of Thierry into second place, and was now just 3.3 seconds behind Elfyn who was holding the lead.
Seb Ogier won SS7 St-Clément-sur-Durance – Freissinières 2 – 20.68 km from Elfyn who was only six tenths of a second behind, whilst Thierry lost a few seconds and was now ten seconds from rally leader Elfyn.
Thierry fought back though on SS8 Avançon – Notre-Dame-du-Laus 2 – 20.59 km, winning the stage from Seb, who was just one second behind, and then Elfyn who lost the lead to the charging Frenchman, but the gap between them was just a little over a second.
Day one standings
| | | | | |
| --- | --- | --- | --- | --- |
| 1 | S. Ogier | J. Ingrassia | Toyota Yaris WRC | 1:43:31.5 |
| 2 | E. Evans | S. Martin | Toyota Yaris WRC | +1.2 |
| 3 | T. Neuville | N. Gilsoul | Hyundai i20 Coupe WRC | +6.4 |
| 4 | S. Loeb | D. Elena | Hyundai i20 Coupe WRC | +1:06.9 |
| 5 | E. Lappi | J. Ferm | Ford Fiesta WRC | +1:57.2 |
| 6 | K. Rovanperä | J. Halttunen | Toyota Yaris WRC | +2:19.2 |
| 7 | T. Katsuta | D. Barritt | Toyota Yaris WRC | +5:18.7 |
Let's hear from the drivers.
Toyota Gazoo Racing WRT
Sébastien Ogier (1st)
"Overall, I am happy with the day. This morning I didn't feel perfectly comfortable in the car and I was a little bit cautious, so I was not in the best rhythm. But for this afternoon we made some little adjustments to the setup and I felt more confident, and I could set some good times. We feared that the tyre choice was not optimal, but in the end, it was not that bad, as it was much drier than expected in the second stage of the loop. The gaps are still very small but it is nice to be in this position."
Elfyn Evans (2nd)
"It was a really good morning for sure. The conditions were not so easy and the grip was quite changeable, but the Yaris gave me good confidence, so I was able to relax and enjoy driving the car. The afternoon was not quite so good – the conditions in the last stage were deteriorating with every car that passed and we were probably a bit too brave on the tyre choice. But overall, it's been a good day and hopefully it will be more of the same tomorrow."
Kalle Rovanperä (6th)
"I'm happy with today as we've improved a lot from this morning, which was quite difficult for me. Again, the conditions were new, going with slick tyres on some icy sections, so it was quite a careful morning. But it was getting better with each stage and the middle stage of the loop was good on both occasions. I've still got a lot to learn but I'm getting more comfortable in the car all the time. Tomorrow will be a new challenge, with a different style of stages I think, and we need to see what the conditions will be like."
Hyundai Motorsport
Thierry Neuville (3rd)
"It has been a bit of a frustrating day for us. We had a difficult morning, fighting to pick up the pace and to have a good clean run. We faced some challenging conditions, and I couldn't find the right feeling to push hard. It got better towards the end of the day and we were improving constantly with Dani Sordo as my road note crew. In the end it worked quite well, and I was confident. Step by step we found our way forward and we also worked on the set-up of the car to make it feel more comfortable. We need to continue in this way. I am happy Ott and Martin are okay; it was a huge crash at high speed but most importantly they are doing well."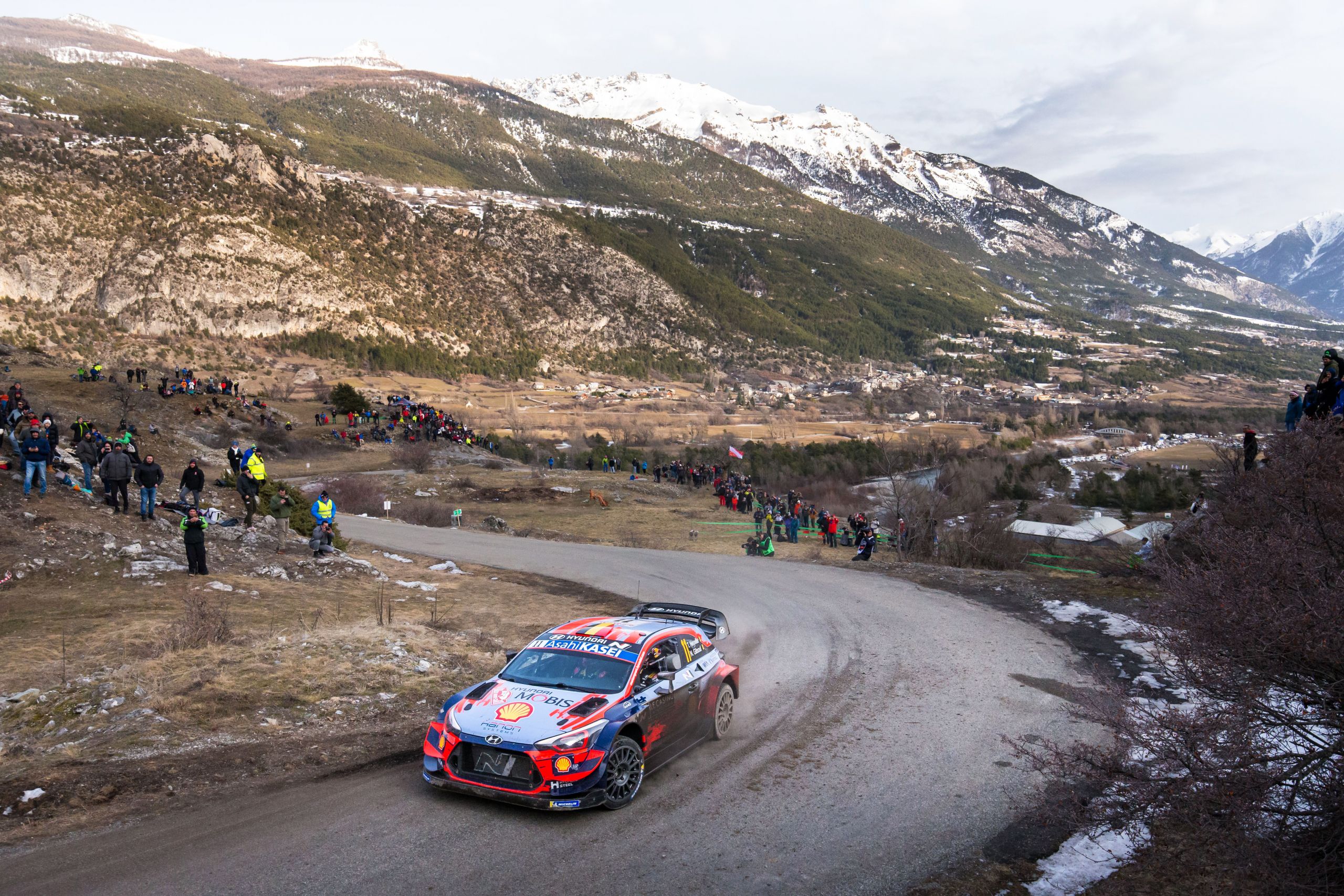 Seb Loeb (4th)
"I had a good day today. For sure, I think we had some more mud on the road, but also the drivers out front are very fast. I couldn't match their speed. The gap to them is quite large so there's no point to take risks. The running order will be different tomorrow; it may not make much difference, but we will see what the second half of the rally brings."
Ott Tanak (Retired)
"First of all, Martin and I feel fine. We are recovering well and will be fit soon. In the early stages with the car we've been improving step by step. Last night, I really couldn't understand everything that was happening. Overnight we managed to work quite a lot with the engineers and this morning the car already felt better. Still, of course, it would have been nice to continue for a bit longer to improve the feeling and to adapt again, but it is how it is. Yes, we had some moments already before the accident. Basically, in the first stage this morning, we were caught out by black ice where we had a spin. I must say it was proper Monte-Carlo; we really had some tricky conditions and it's been challenging. I'm sure everyone had some moments and it's normal in these kinds of conditions."
M-Sport Ford WRT
Esapekka Lappi (5th)
"It has been quite a tough day for us. We're learning a lot of new things, but still we were expecting to be a bit closer. We wanted to close the gap, but we've been consistently losing the same amount to the top guys stage after stage. We'll work with the team to understand where we're losing and how to find a solution, and hopefully we can be better tomorrow."
Teemu Suninen (16th)
"After what happened yesterday, today was just about driving through the stages and getting the experience. It was tricky with the conditions this morning as they had changed quite a lot from when the route note crews went through, but it was better this afternoon and we were able to make some different choices with the tyres which should give us good knowledge for the future."
Saturday
The running order looked like this- 1. Greensmith 2. Suninen 3. Katsuta 4. Rovanperä 5. Lappi 6. Loeb 7. Neuville 8. Evans 9. Ogier
The first stage of the day, SS9 St-Léger-les-Mélèzes – La Bâtie-Neuve 1 – 16.87 km, was won by Thierry, whilst Seb Ogier was second fastest and Elfyn in third and less than six seconds covered the top three.
Elfyn hit back, setting the fastest time in SS10 La Bréole – Selonnet 1 – 20.73 km, 7.6 seconds faster than Seb Ogier and Thierry was a further 13.8 away from our new rally leader. Top M-Sport Ford was Esapekka Lappi was in fifth position.
After lunch service, SS11 St-Léger-les-Mélèzes – La Bâtie-Neuve 2 – 16.87 km, Thierry hit the front again, winning the stage from Seb Ogier, who moved into a joint lead with Elfyn who was third quickest. The gap that the two leaders had fallen to eleven seconds.
The final stage of the day, SS12 La Bréole – Selonnet 2 – 20.73 km was won by Thierry as well, but the big surprise was that Seb was third fastest and dropped to second overall, with Elfyn regaining the lead. The three of them had been battling all day and just 6.4 seconds separated them. Further back, young Finn Esapekka had been catching Seb Loeb, and the gap was now just 14.1 seconds between them. The even younger Finn Kalle Rovanperä had driven to a very good sixth overall. His debut event was going very well.
Standings at the end of Saturday.
| | | | | |
| --- | --- | --- | --- | --- |
| 1 | E. Evans | S. Martin | Toyota Yaris WRC | 2:28:35.1 |
| 2 | S. Ogier | J. Ingrassia | Toyota Yaris WRC | +4.9 |
| 3 | T. Neuville | N. Gilsoul | Hyundai i20 Coupe WRC | +6.4 |
| 4 | S. Loeb | D. Elena | Hyundai i20 Coupe WRC | +2:24.3 |
| 5 | E. Lappi | J. Ferm | Ford Fiesta WRC | +2:38.4 |
| 6 | K. Rovanperä | J. Halttunen | Toyota Yaris WRC | +3:27.3 |
| 7 | T. Katsuta | D. Barritt | Toyota Yaris WRC | 10:31.1 |
Let's hear from the drivers.
Toyota Gazoo Racing WRT
Elfyn Evans (1st)
"Overall it's been a solid day and it feels good to be leading. I'm pretty happy with the weekend up to this point: the car has been giving me great confidence and the team has been working very well together. It was a very difficult afternoon loop, as we opted for the slick tyres like our rivals but there were still some icy sections out there. I was a bit too careful in the first stage of the loop, and then a bit too optimistic at the end of the last one on the final icy corner and we went off, but luckily, we didn't hit anything. There's a big fight on for tomorrow and we need to keep focused and not think about it too much."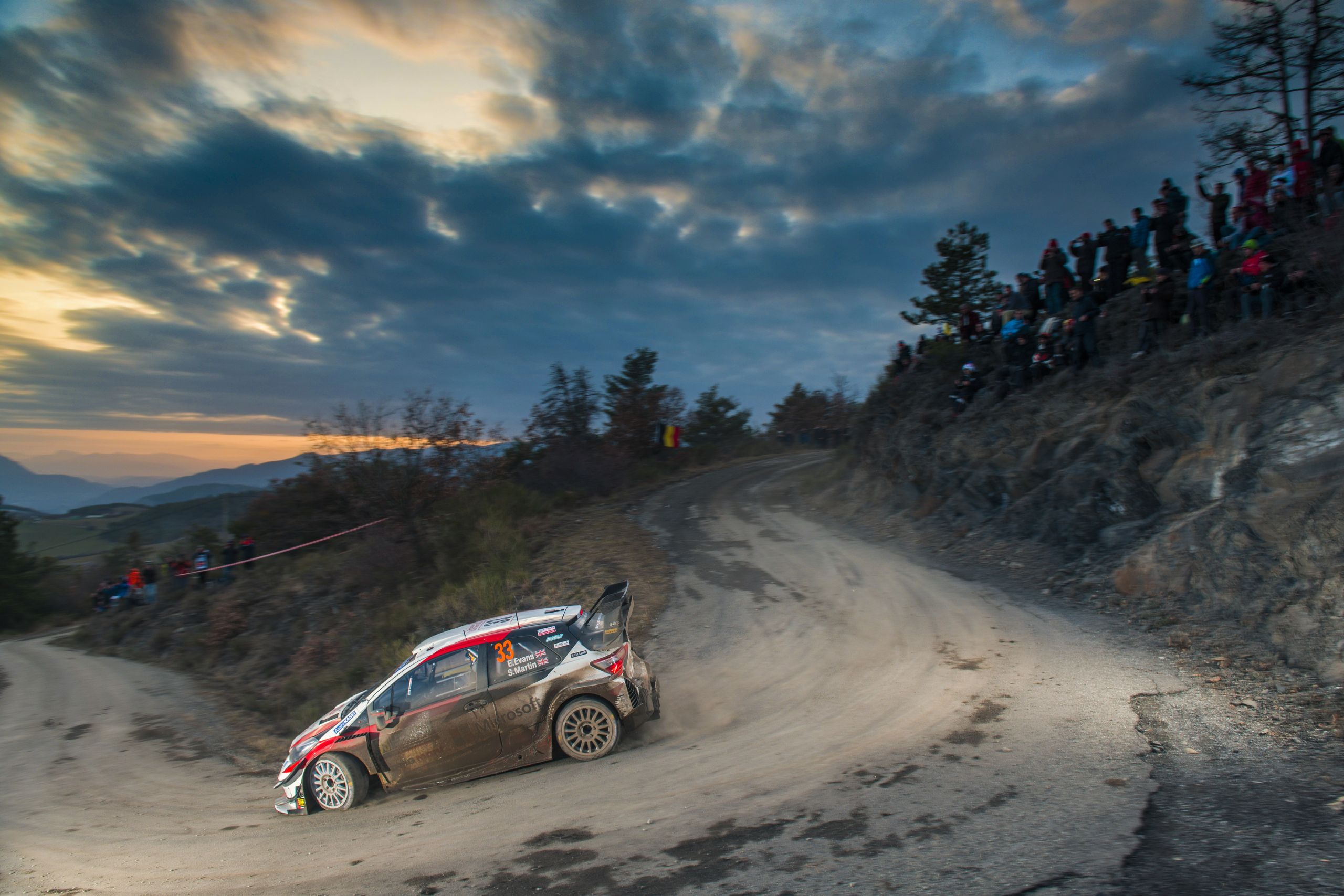 Sébastien Ogier (2nd)
"It's been a consistent day. The only regret we can have is being too cautious in the last stage on the tricky section on the ice. But I always prefer to be too cautious than in the ditch. This is always my strategy on this event and obviously it has paid off quite a few times. Taking risks can work, but not always. At the end of the day I'm not unhappy with today: It's still very close and all is possible tomorrow. It's a nice fight and now the plan is to be strong tomorrow and there is still a good chance to win this rally. We've had to push hard on these same stages in the last few years already, which is good experience to have."
Kalle Rovanperä (6th)
"I'm not quite so happy with today, but it's still OK: We're doing exactly what we should do and driving without any mistakes. It was quite tricky conditions through the whole day, and we took it quite safe because we're not fighting for any positions. I'm still learning how to use the car in the best way in all the different conditions. When you know these things, you can be faster. We have been going without taking any risks, so the times are quite OK when the road is clean."
Hyundai Motorsport
Thierry Neuville (3rd)
"I am happy with what we have achieved today, and with the job of the whole team. We made a big improvement compared to yesterday and I am feeling more confident. Three stage wins out of a possible four and we're in the fight for victory, that's the positive we can take away from today. I am pleased with the performance we have delivered. Thanks to the corrections we got from the stages, we were able to push much harder without increasing the risks to go off. That was important and I was confident to give it everything. The plan for tomorrow is to go for the win but trying to be safe at the same time."
Seb Loeb (4th)
"It has not been a good day for me; I have been struggling to get in the right rhythm. In these conditions, when you are not feeling at 100%, you lose time. The conditions have been difficult to read, with grip levels continuously changing. I made a small mistake in the final stage of the day, when I lost the car and spun on the final icy corner. But overall, we have just tried to stay secure. The three guys in front are flying so now my target to defend fourth place and hope for a better day tomorrow."
M-Sport Ford WRT
Esapekka Lappi (5th)
"Everything felt much better this afternoon. We made some changes to the car which delivered a lot more grip, and also the information from the route note crews was much more precise. That brought a lot more confidence, and we were able to set some much better times and get a lot closer to Loeb ahead. But still 14 seconds is a lot to find when you're talking about the nine-time World Champion! I think he knows tomorrow's stages better than anyone so I'll just focus on myself and hopefully we can show another improvement."
Teemu Suninen (11th)
"Our pace was pretty good on the sections that were dry, wet or muddy, and I set some top-three times through those splits. But I lost a lot of time on the icy sections – especially when on the slicks. Maybe it was because I know I have to bring the car home to the finish, but still we could have gone faster. Experience always helps though, and I think we made some good tyre choices throughout the day so I was pleased with that."
Gus Greensmith (66th)
"Considering how much work went into the pre-season it's fair to say that my confidence was pretty shattered yesterday. I think it was the lowest point in my career, so today was all about rebuilding that. I was in no mood to make any mistakes through the first stage, but then I got back into things and managed to set the fifth fastest time in the next one. Then after that, I became a bit of a slush plough for the guys behind – but you've just got to pick yourself, keep working hard, and one day it'll all come good."
Sunday.
Just 63km's left and four stages remained then and the startlist looked like this – 1. Suninen 2. Katsuta 3. Rovanperä 4. Lappi 5. Loeb 6. Neuville 7. Ogier 8. Evans.
The day started well for Thierry, who won SS13 La Bollène-Vésubie – Peïra-Cava 1 – 18.41 km and with Elfyn second fastest, but five seconds slower meaning that his lead over the Belgian who was now up into second place at the expense of Ogier. Esapekka Lappi was also going well and catching Loeb, who was just thirteen seconds ahead now in fourth place and his teammate, Teemu had now climbed into tenth place as well.
Thierry was really after this win, taking SS14 La Cabanette – Col de Braus 1 – 13.36 km as well, and took the lead. There was a change in fourth overall, as Loeb dropped a massive 42 seconds after sliding off the road and now Esapekka was up to fourth place. Thierry said that it wasn't a good stage for him, but the clock said otherwise. He was on the limit of what the car wanted to do. There were just eleven seconds between Thierry in the lead and Ogier who was holding third.
Well, SS15 La Bollène-Vésubie – Peïra-Cava 2 – 18.41 km fell to the quick Belgian as well, who was just 1.4 seconds faster than Ogier with Lappi going third fastest with a good time. Elfyn was left trying to work out where his pace had gone. He felt he'd had a good run, but was only fourth quickest.
Time then for the final stage, SS16 La Cabanette – Col de Braus 2 [Power Stage] – 13.36 km and it was four out of four, for Thierry who got the nod for the stage victory, even though Ogier had set exactly the same time. Teemu Suninen was third in the stage, getting some good extra points for the driver standings. Of course, with Elfyn just fourth quickest and 3.2 seconds from Ogier, the man that had led coming into today now fell to third place, just 1.7 seconds from second place. The biggest news though was Loeb, who had fallen behind Kalle Rovanperä, who had finished in fifth position on his debut.
The Belgian duo and Hyundai had taken their first Monte Carlo victory with a drive full of risk, and it had paid off. They'd also taken the powerstage, giving them a perfect start to their championship challenge and in total took nine stage victories. Seb Ogier had got second place on the final stage, but what a drive from the Welsh Wizard, Elfyn and Scott Martin to their first ever Monte Carlo podium. They'd taken four stage wins against Seb Ogier and Julien Ingrassia who took three.
Final Overall Classification – Rallye Monte-Carlo
| | | | | |
| --- | --- | --- | --- | --- |
| 1 | T. Neuville | N. Gilsoul | Hyundai i20 Coupe WRC | 3:10:57.6 |
| 2 | S. Ogier | J. Ingrassia | Toyota Yaris WRC | +12.6 |
| 3 | E. Evans | S. Martin | Toyota Yaris WRC | +14.3 |
| 4 | E. Lappi | J. Ferm | Ford Fiesta WRC | +3:09.0 |
| 5 | K. Rovanperä | J. Halttunen | Toyota Yaris WRC | +4:17.2 |
| 6 | S. Loeb | D. Elena | Hyundai i20 Coupe WRC | +5:04.7 |
| 7 | T. Katsuta | D. Barritt | Toyota Yaris WRC | +11:27.9 |
| 8 | T. Suninen | J. Lehtinen | Ford Fiesta WRC | +13:30.4 |
| 9 | E. Camilli | F.X. Buresi | Citroën C3 R5 | +13:42.2 |
| 10 | M. Østberg | T. Eriksen | Citroën C3 R5 | +14:21.8 |
Let's hear from the drivers!
Hyundai Motorsport
Thierry Neuville (1st)
"This is an amazing way to start the season and a fantastic feeling. I am really pleased that we have finally taken victory in Monte-Carlo; it's been something we've chased for a while. We've come close before but now we've done it. It has not been an easy weekend, but I have picked up confidence as the event progressed, working very closely with the team and my gravel crew, who have done a great job. We've really been able to increase our feeling and comfort in the car the past few days. I could really push, and we've seen the results from the stage times. We were also able to take maximum points in the Power Stage. Our 13th WRC win – such a lucky number! My thanks to the whole team, it's the perfect way to start a new season."
Seb Loeb (6th)
"This has certainly not been the rally we were hoping for; it has been a difficult one all weekend and it seems the planets were not aligned for us. We were going OK until the second day but then yesterday we were backed up. Today was all about our tyre choice, which was not the right one for the conditions. We were already struggling at the end of the first stage, and I made a mistake at a tight hairpin in the second stage because I had no front grip. We just had to complete the rally, conserving our tyres to make it to the end. It's not nice to tackle stages in that way but it was all we could do. We never give up. Huge congratulations to Thierry, Nicolas and the entire Hyundai Motorsport team for the victory. It takes something to win Rallye Monte-Carlo, so just enjoy these moments."
Toyota Gazoo Racing WRT
Sébastien Ogier (2nd)
"I feel good honestly, it's a positive result. Of course, I had hoped to deliver even more and bring the team a win straight away. But it's always such a huge challenge to adapt to a new environment, especially on such a challenging rally, so I think we can be happy. I tried to stay in my comfort zone the whole weekend, not overdo it. We missed it by just a little bit, but 22 points is very good for the championship. There were some good moments during the weekend where we felt good in the car, some where I didn't have enough confidence to really push the limits, but I really feel this car's potential. I really enjoyed to drive it and I'm sure with a little bit more time, we'll make great things together."
Elfyn Evans (3rd)
"Obviously I feel a little bit disappointed today because I think we had the potential to win the rally. It's difficult now because when you lead the rally, your expectations are raised and the win becomes the target of course. But it's generally been a positive weekend. Unfortunately, I didn't quite the feeling that I needed today. I was pushing hard but the speed wasn't coming so naturally. I wasn't nailing every corner and that ultimately cost us the handful of seconds we missed out by. We still have a little bit of learning to do, but overall it's not a bad start and we can build on it."
Kalle Rovanperä (5th)
"It has been a nice weekend. It was really tricky learning a new car in these conditions – and I think the conditions were really tricky this year, as they were changing a lot. It was getting better all the time and when there were conditions, I was more familiar with, I could do a bit better. There were so many things I learned during the weekend. It really helps to have a clean rally at the start of the season and also some good points."
Takamoto Katsuta (7th)
"I'm so happy to have reached the end of the rally with lots of experience. I can see that I made a lot of progress from the start to the end of the weekend. I learned a lot about how to drive in different conditions and with different tyre options. I'm also getting more understanding about the car. On Saturday morning the conditions were very difficult and I made a mistake, but after that I could reset my mind and I had a pretty good feeling. My times at the end were pretty fine compared to other drivers who've done the same stages many times. Thank you to my co-driver Dan, my gravel crew Juho and Craig and the whole team – they did a brilliant job."
M-Sport Ford WRT
Esapekka Lappi (4th)
"This is my best result from Monte and I think the best we could have done this weekend, so I am really happy with that. I managed to concentrate only on myself and what we were doing, and that seemed to work pretty well. It was a very challenging event and not always so easy, but we improved stage by stage and learnt a lot over the course of the weekend – so I'd say it's been a positive start to the season."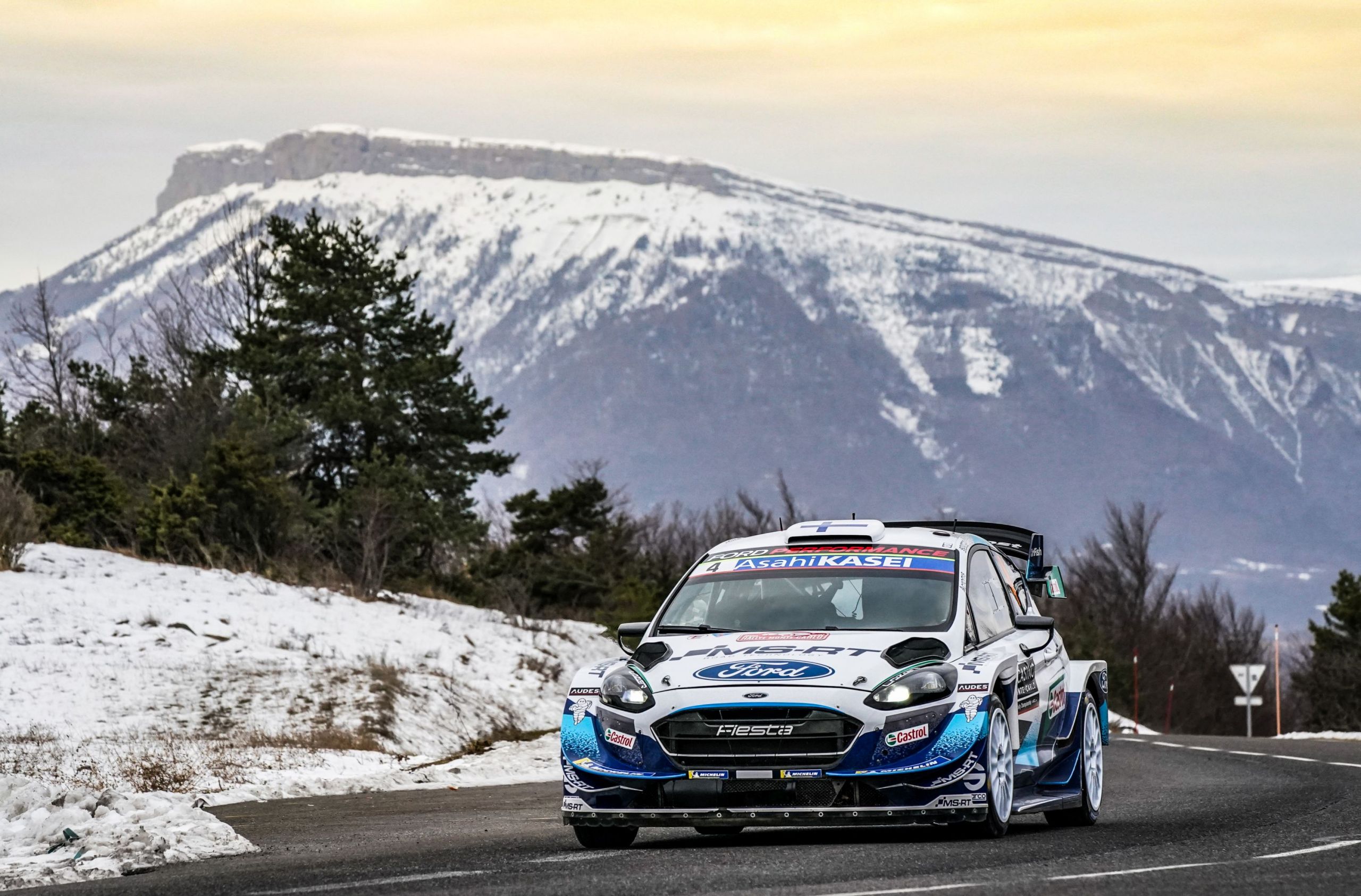 Teemu Suninen (8th)
"When the conditions were dry or wet, I was really pleased with my pace on those sections, and we showed that again on the Power Stage today – setting the third fastest time and two fastest splits. But on the icy sections we were losing a lot and I have some work to do to be more consistent there. It's good that I can set strong times on an event like this, but I need more experience to do it all the time."
Summary
Well, what an incredible opener we were treated to. Spellbinding driving from the top three. Some would have been surprised by the performance of Elfyn and Scott, who took the fight to two crews that have either won this rally, or have actually won it. They are also crews that have fought for the world championship for the last few years. Who knows if this is the start of a special year for them both?
For Thierry and Nicolas, who have come close to winning this rally for the last few years, they took a great victory. It was an impressive drive from them. What we don't know is how Ott and Martin would have done should they have not crashed.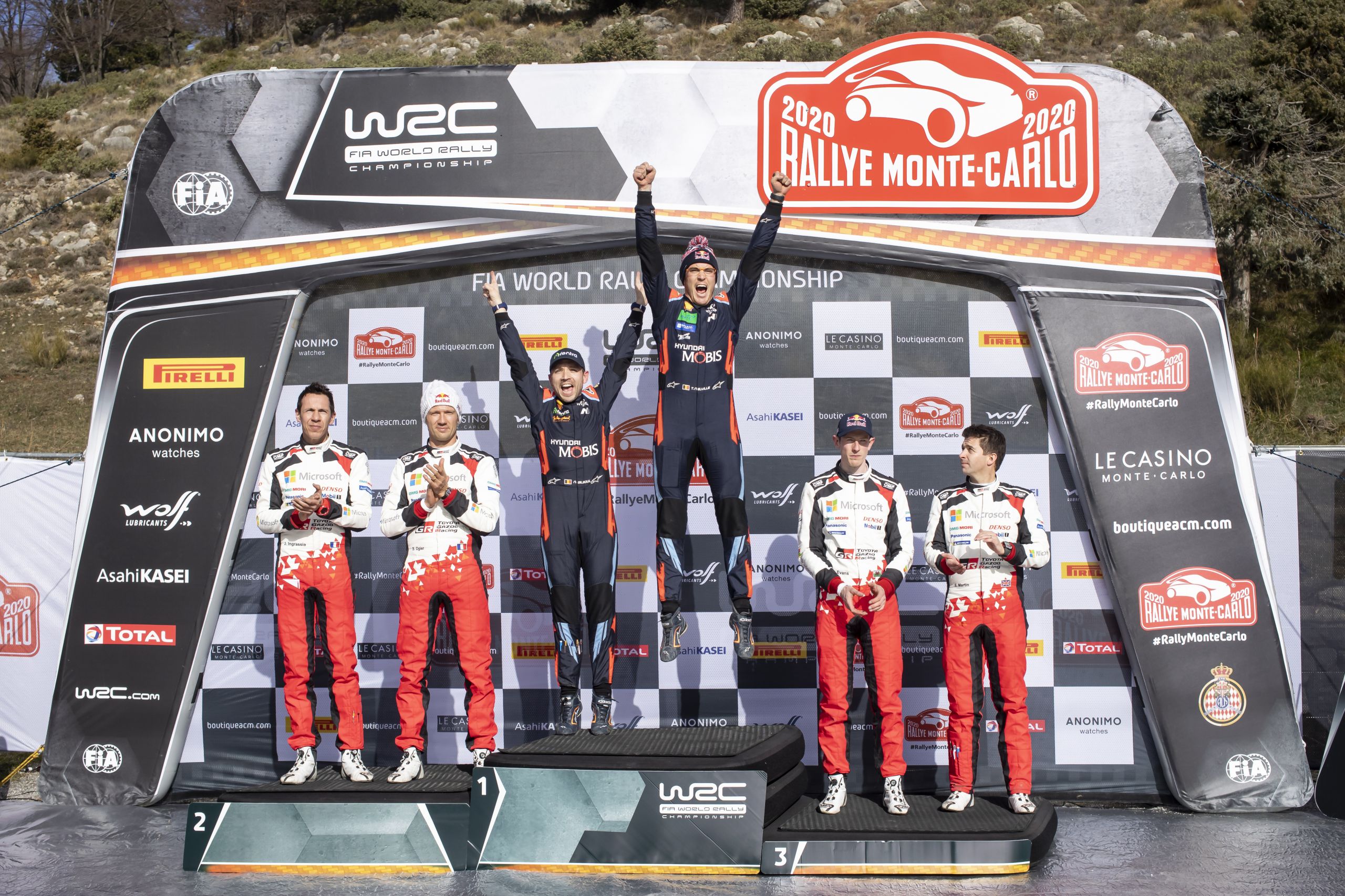 The M-Sport team managed to get a good result after their troubles early on. Esapekka led their charge up the leader board, in the way you'd expect from the Finn, and was in a good position to benefit from the problems for Seb Loeb.
It was a very good debut from Kalle Rovanperä. He consistently set times which put him inside the top seven, including setting the fourth fastest time on stage seven. He and Jonne did what was expected of them and got to the finish.
Next time the championship will be heading to Rally Sweden.