The Championship Rivals
The championship fight between Ott, Seb and Thierry arrives at the dual surface challenge that is Rally Spain! The Belgian is on balance, given he is forty-one points behind Ott Tänak, the driver least likely to win this years' championship. Very simply, he has to win this event and take the powerstage as well, and hope that neither Ott, or Seb actually finish to take the fight to the final round down under. Even then, he'd still be behind the Estonian. Seb though is closer, just twenty-eight from the leader, giving him the chance to lead the championship should he win and take the powerstage, assuming that Ott doesn't finish. Now, the championship could be decided in Spain should Ott finish ahead of either of his rivals.
The Podium Challengers
There are a number of drivers who could finish on the podium. Now, think back to Tour de Corse, we saw a storming drive from Elfyn and Scott on the tarmac, which almost gave them victory. The M-Sport duo will almost certainly feature at the front, and last time out in Wales they made a great return. Kris and Seb will also be quick enough to take stage victories. Now in the Hyundai camp, we'll have Dani returning to his i20 and last years' Rally Spain winners, Seb and Daniel as support to Thierry and Nicolas.
Driver Quotes.
Toyota Gazoo Racing WRT
Ott Tänak
"I'm looking forward to Spain. As always, I will aim to do my best, but we need to be smart. We know that it could be tricky for us on the first day, as we'll be running first on the road on gravel. The weather could change things too: We saw last year that we can easily get rain in Spain at this time of year. But I believe that our performance should be good on both surfaces: We were already fast on this event last year and hopefully that will be the case again this time, and we can get the result we need."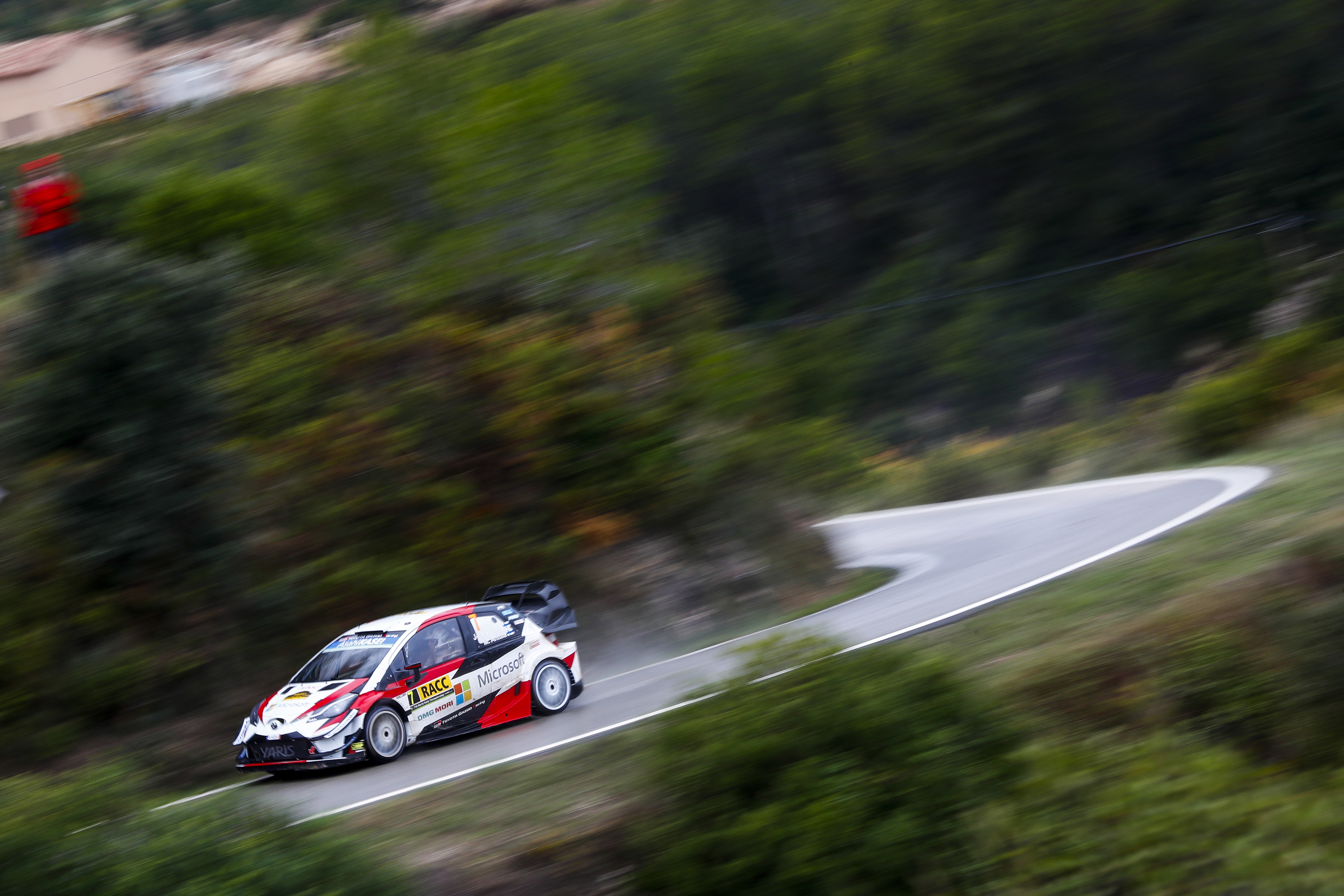 Jari-Matti Latvala
"The combination of gravel and asphalt in Spain is something I've always really liked. The gravel stages are quite smooth but very slippery, while the asphalt roads are best that we have in the championship: really smooth and fast. I had a test on asphalt in Spain last week and I had a really nice feeling in the car. I'm very motivated and looking forward to being back in the car, fighting for the best possible result as we try to win the manufacturers' championship again."
Kris Meeke
"Spain is one of my favourite events on the calendar. I've always enjoyed the mixed-surface challenge, and last time I did the rally in 2017, I managed to take the win. I've had a really good feeling with the Yaris WRC on asphalt so far, so I'm especially looking forward to that part of it. On gravel, we know there will be a couple of drivers who will have ideal road positions and can be very strong on this event. With the manufacturers' championship being so close now, we've got a job to do and we're certainly going to have to be on our game."
Citroën Total WRT
Sébastien Ogier
"I enjoy racing on different surfaces so I like this rally and I'm very determined to score big points here if I can. We don't have any choice, really. We have to close the gap to Ott if we are to retain our hopes of retaining the title. Given the influence of road position, the first leg on gravel is bound to be difficult for us but I'm not going to worry about that any more than usual. I'm confident that we'll be quicker on tarmac. The feeling in testing was much better than recently but only the times and those of our rivals will tell us whether or not the step forward we have made is big enough."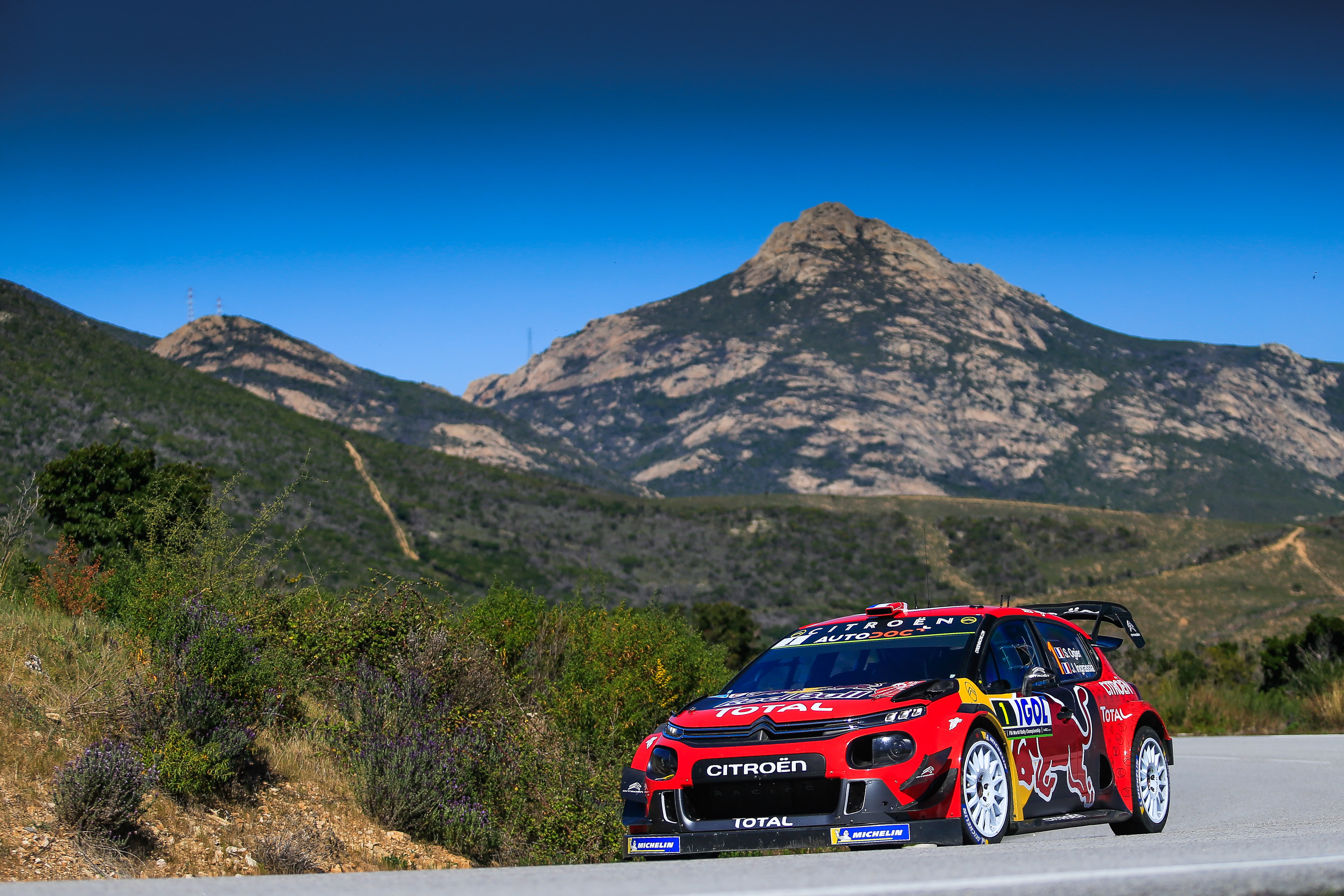 Esapekka Lappi
"I like the idea of racing on a mixed-surface rally, even though it's a huge challenge. It's especially tricky on Saturday morning when you have to switch from gravel to tarmac with no transition and be immediately on the pace from the first corner. I hope it will stay dry on Friday and I'll be able to make the most of my position in the running order, particularly as we have now shown good pace on gravel. I love the tarmac stages here. The roads are smooth and flowing, very fast in places, and on the whole pretty clean if it doesn't rain. They are the ones that remind me most of my track racing past. We should be more competitive than on the previous tarmac rounds, because we definitely pinpointed something during testing, but we'll have to wait for the times on the first few stages on tarmac to see where we really stand."
Hyundai Motorsport
Thierry Neuville
"We are approaching a critical part of the season, where the championship really intensifies. Our aim is clear: to fight for victory and to outscore our rivals. At the same time, we know that Rally de España is a unique event due to the fact that we are running one day on gravel and two days on tarmac. It has very specific characteristics and it is truly the only one like this on the calendar. It poses challenges to which we all look forward. We have shown that we are strong contenders on both surfaces this year and we will keep pushing as hard as we can for the championship."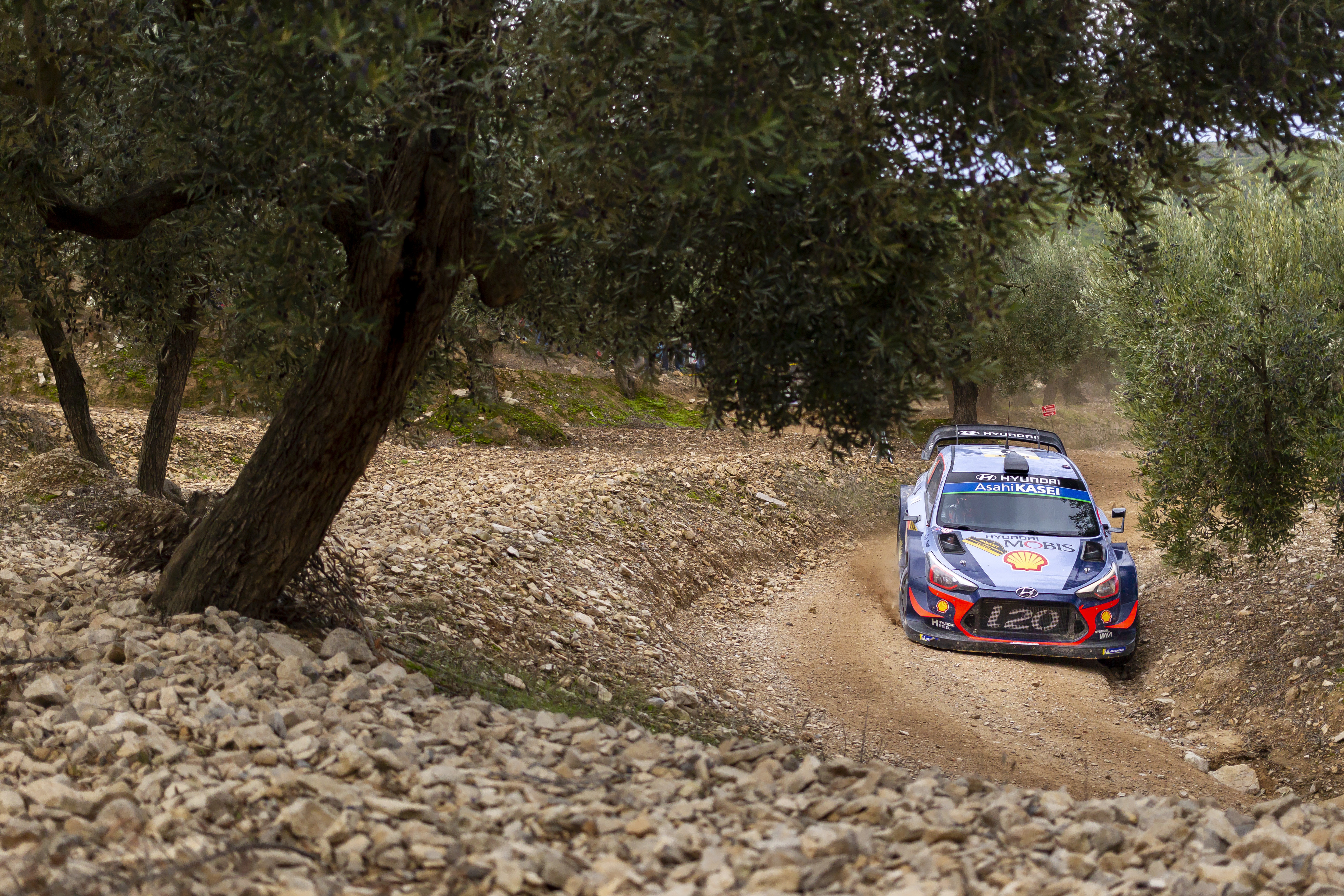 Dani Sordo
"I can't wait to get back behind the wheel of the Hyundai i20 Coupe WRC in Spain, my home rally. This is always a very special event as we compete on both gravel and tarmac in the same weekend. It's nice to start on gravel. With our advantageous position, starting later on the road, we can hopefully gain some time. Then there's a big fight on tarmac as there are fast crews in every team, so it promises to be an exciting event. As it is in Spain, it is also double motivation for me. The spectators come to see everybody but I think they support the Spanish drivers a little bit more than the others normally!"
Seb Loeb
"For me, Rally de España is a rally I've always enjoyed. I have won it a lot of times but what I like the most is the location: it's a nice place close to the sea. The mixed surface is something I always enjoyed in the past and it's the only event we completely change the set-up of the car in the middle of the rally. We are confident we can be on the pace and support the team to extend the lead in the manufacturers' battle."
M-Sport WRT
Elfyn Evans
"It was great to be back in Wales, and to see that our pace was strong enough to challenge for the top results. We want to see that pace continue in Spain and I see no reason why we can't do that. I feel as though we have some unfinished business this year, and I'm keen to deliver some strong results over these final events.
"As the only mixed-surface event on the calendar there's nothing else quite like this rally. The gravel stages can be quite technical in places, and the asphalt roads are as close as we get to rallying on a race track in full Tarmac trim.
"We completed an asphalt test earlier this week and the feeling is good, so I'm really looking forward to getting back behind the wheel and seeing what we can do."
Teemu Suninen
"We completed a three-day test with Elfyn last week, and got to experience three different types of Tarmac roads. We know that the car is very good on this surface, and on gravel as well, so I'm looking forward to showing what we can do next week.
"My aim is to secure a strong result, and it would be great if we were able to challenge for the podium. The battle between the three Finns in the championship is also really exciting, and I want to do well in that fight.
"We need to be focused, and I will try to find a good rhythm straight away. This is a rally that I have done every year since 2015, so it is quite familiar and if I can get everything right then I think we can challenge for a good result."
Here's the stages! There are 325km over seventeen stages, with six gravel on Friday. Once again, getting through the first day in a good position will help give the good start position for Saturday. This will be key, given that the lower that you run on the tarmac, the dirtier it will be, therefore harder to set a quick time.
THURSDAY 24 OCTOBER
9.01am: Shakedown (2,00 km on gravel)
7.00pm: Ceremonial Start (Salou)
FRIDAY 25 OCTOBER
8.00am: Start from PortAventura service park
9.23am: SS 1 – Gandesa 1 (7,00 km)
10.03am: SS 2 – Horta-Bot 1 (19,00 km)
11.13am: SS 3 – La Fatarella – Vilalba 1 (38,85 km)
1.23pm: Service A (PortAventura – 40 minutes)
3.26pm: SS 4 – Gandesa 2 (7,00 km)
4.06pm: SS 5 – Horta-Bot 2 (19,00 km)
5.16pm: SS 6 – La Fatarella – Vilalba 2 (38,85 km)
7.51pm: Flexi service B (PortAventura – 1 hr 15 minutes)
SATURDAY 26 OCTOBER
7.30am: Start & service C (PortAventura – 15 minutes)
9.00am: SS 7 – Savallà 1 (14,08 km)
9.41am: SS 8 – Querol 1 (21,26 km)
10.38am: SS 9 – El Montmell 1 (24,40 km)
12.10pm: Service D (PortAventura – 40 minutes)
2.01pm: SS 10 – Savallà 2 (14,08 km)
2.42pm: SS 11 – Querol 2 (21,26 km)
3.38pm: SS 12 – El Montmell 2 (24,40 km)
5.30pm: SS 13 – Salou (2,24 km)
6.00pm: Flexi service E (PortAventura – 45 minutes)
SUNDAY 27 OCTOBER
6.45am: Start & service F (PortAventura – 15 minutes)
7.41am: SS 14 – Riudecanyes 1 (16,35 km)
8.38am: SS 15 – La Mussara 1 (20,72 km)
9.48am: Service G (PortAventura – 30 minutes)
10.54am: SS 16 – Riudecanyes 2 (16,35 km)
12.18pm: SS 17 – La Mussara 2 Power Stage (20,72 km)
1.41pm: Service H (PortAventura – 10 minutes)
2.01pm: Podium (Salou)
Summary
There could be a new world champion by Sunday afternoon and the first not called Seb since Petter Solberg won in 2003. Who'd have thought in 2004 we would have so many years with French drivers dominating the championship? Now anyone could stand on the podium, and this will have a bearing on the manufacturer's championship in which the fight between Hyundai and Toyota is really close, with just eight points between them. The Hyundai team are very keen to win this one. This is why they have Dani and Seb in the other two cars, giving them the best possible chance to score more points than Toyota. We really are set for a fascinating weekend.