The World Rally Championship arrives in the Welsh forests at a pivotal moment. There are three drivers still with a chance of winning the world title. As you know Ott is in the lead, with Seb seventeen points behind and Thierry a further thirteen points behind in third. There are still ninety points available, making every round remaining very important in terms of scoring good points and for the Belgian, scoring more points than his rivals.
Possible winners?
Well, there are three maybe four drivers that could win in Wales. Both Ott and Seb can, as can Elfyn who makes a return to the WRC after missing the last three rounds. Jari-Matti also has a chance of winning, having won two years in a row in 2011 and 2012. Seb has won this event five times in the last six years, with Elfyn winning in 2017. Last year Ott lead, before damaging his sump on a jump and it was the Estonian who challenged Seb in 2016.
Who else could feature at the front?
Possible challengers for the podium are all of them, plus Kris, Thierry, Esapekka and Teemu. Last year the young Finn, then driving for Toyota took an excellent third place. Could he repeat that this year for Citroën who last won in Wales in 2010? The French team had a great run last time out in Turkey, but the roads in Wales are very different. However, they do have last year's winner, and this will certainly help!
Stage information.
Now there are twenty-two timed stages covering a total of 309.76 km. Saturday sees 151.24 km of timed stages on with no service period. The double run of Myherin on Saturday will once again feature Elfynscorner. Do look out for this annual event and the banner that they have! The stages are a big challenge for the teams and the crews in the cars. Here's the full stage listing. Decent stage notes will be key, especially for Saturday's stages. Any damage on their cars could put crews out for the day, leading to rally2 restarts and opening the road on Sunday.

THURSDAY 3 OCTOBER
08h00: Shakedown Gwydir (4,68 km)
12h30: Départ du parc d'assistance (Llandudno)
16h00: Cérémonie de départ (Liverpool)
19h08: ES 1 – The Dayinsure Oulton Park Stage (3,58 km)
21h17: Parc fermé (Llandudno)
FRIDAY 4 OCTOBER
06h10: Départ et assistance A (Llandudno – 17')
07h18: ES 2 – Elsi 1 (11,65 km)
07h46: ES 3 – Penmachno 1 (16,19 km)
09h56: ES 4 – Dyfnant 1 (19,36 km)
10h53: ES 5 – Aberhirnant 1 (10,26 km)
13h07: Assistance B (Llandudno – 42')
14h40: ES 6 – Elsi 2 (11,65 km)
15h08: ES 7 – Penmachno 2 (16,19 km)
15h57: ES 8 – Slate Moutain (1,60 km)
18h11: ES 9 – Dyfnant 2 (19,36 km)
19h08: ES 10 – Aberhirnant 2 (10,26 km)
21h11: Flexi assistance C (Llandudno – 47′)
SATURDAY 5 OCTOBER
05h40: Départ et assistance D (Llandudno – 17')
08h06: ES 11 – Dyfi 1 (25,86 km)
10h08: ES 12 – Myherin 1 (22,91 km)
11h02: ES 13 – Sweet Lamb Hafren 1 (25,65 km)
12h18: Zone de changement de pneus (Newtown – 15′)
14h08: ES 14 – Myherin 2 (22,91 km)
15h02: ES 15 – Sweet Lamb Hafren 2 (25,65 km)
16h19: ES 16 – Dyfi 2 (25,86 km)
19h13: ES 17 – Colwyn Bay (2,40 km) 
19h49: Flexi assistance E (Llandudno – 47')
SUNDAY 6 OCTOBER
06h00: Départ et assistance F (Llandudno – 17')
07h28: ES 18 – Alwen 1 (10,41 km)
08h08: ES 19 – Brenig 1 (6,43 km)
09h26: ES 20 – Great Orme (4,74 km)
09h42: Assistance G (Llandudno – 17')
11h10: ES 21 – Alwen 2 (10,41 km)
12h18: ES 22 – Brenig 2 Power Stage (6,43 km)
13h32: Arrivée (Llandudno)
Right, lets's hear from the crews!
Toyota Gazoo Racing WRT
Ott Tänak
"Rally GB is always something special. It's a rally I like, as the roads are fast and they have a nice flow, but the conditions make it difficult, especially because the grip levels are constantly changing at every corner. You need confidence in your car on every rally, but it's in these kinds of conditions where it can really help to make a big difference. The gap in the championship is closer now, but we have three rallies to go and we know that we were fast on each of them last year. Now we just have to finish the job, starting in Wales."
Jari-Matti Latvala
"Rally GB is special for me and I've always enjoyed it. The main challenge, of course, is always the weather: Over the years I've been competing there I've seen snow, ice, horrendous wind, and rain from nearly every angle! If it's raining while you're in the stage, it can actually wash away the mud and give you better grip, but when it's drying out it can be very greasy and slippery. I'm looking forward to it and to picking up where I left off in Finland and Germany when I had a good rhythm with the driving. Hopefully we can achieve another good result to help the team in the championship."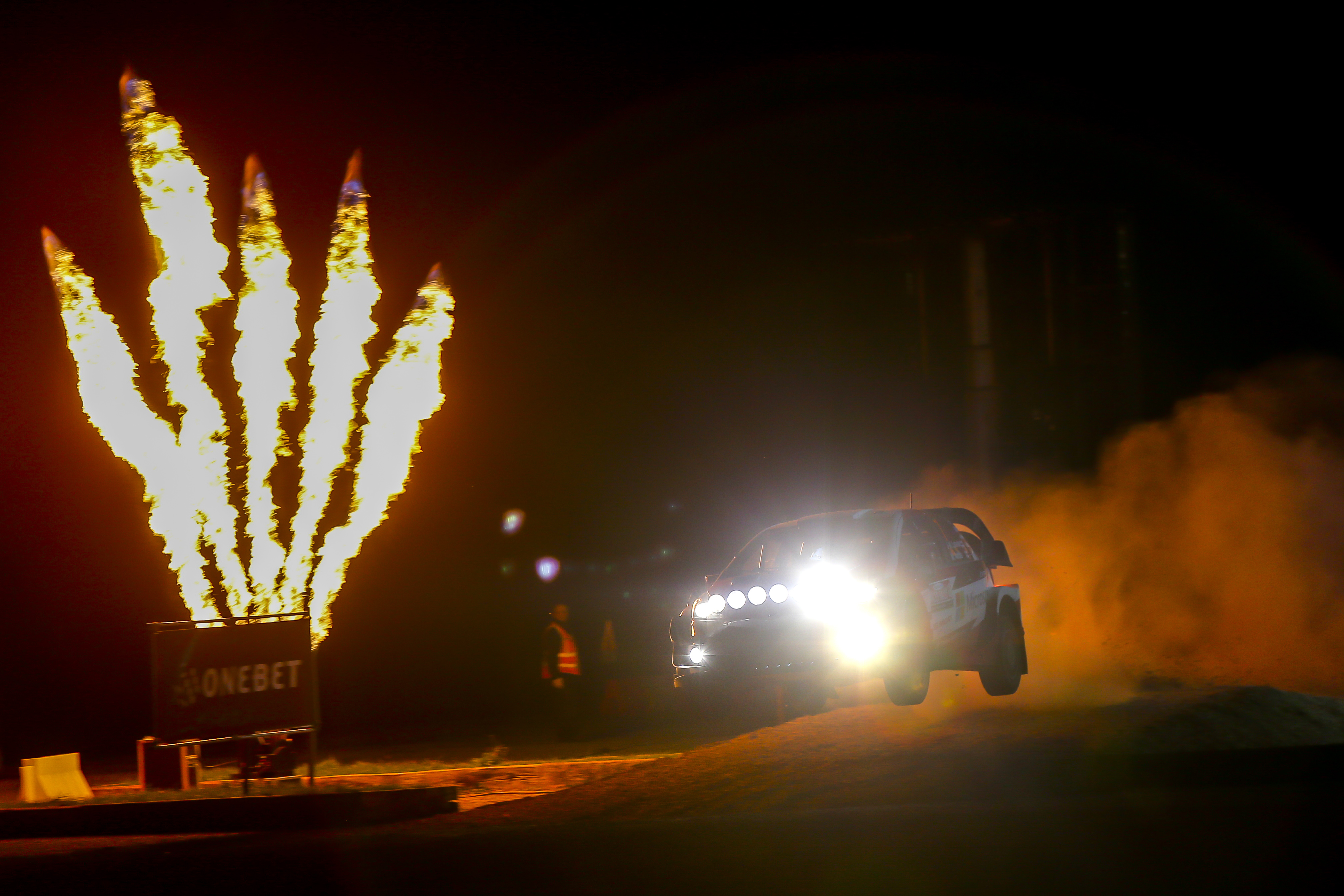 Kris Meeke
"This is as close as it gets to a home rally for me: My first ever rally was in some of the same Welsh forests that I'm now fortunate enough to drive a World Rally Car through. For me, the mud and rain you get there is a big part of why I love rallying. In early October the weather can certainly still be wet, but it's usually less extreme than when the rally used to be held in November. We know that the Yaris WRC can work quite well in these sorts of conditions, even if it gets really slippery. So, I'm optimistic that we will go there with a quick car and can be confident of a top result."
Citroën Total WRT
Sébastien Ogier
"The target at Wales GB will be to keep up the momentum from Turkey and continue to put as much pressure on Ott as possible. I've always done well as this rally. I'm determined to really go for it and have a say in the outcome, especially as the running order isn't an issue for those starting at the front. It's all about reading the changes in grip and dealing with the conditions, which are often tricky, especially the low-grip sections. Although it took me a while to work out how to manage this unusual event, it's now a rally that I really enjoy."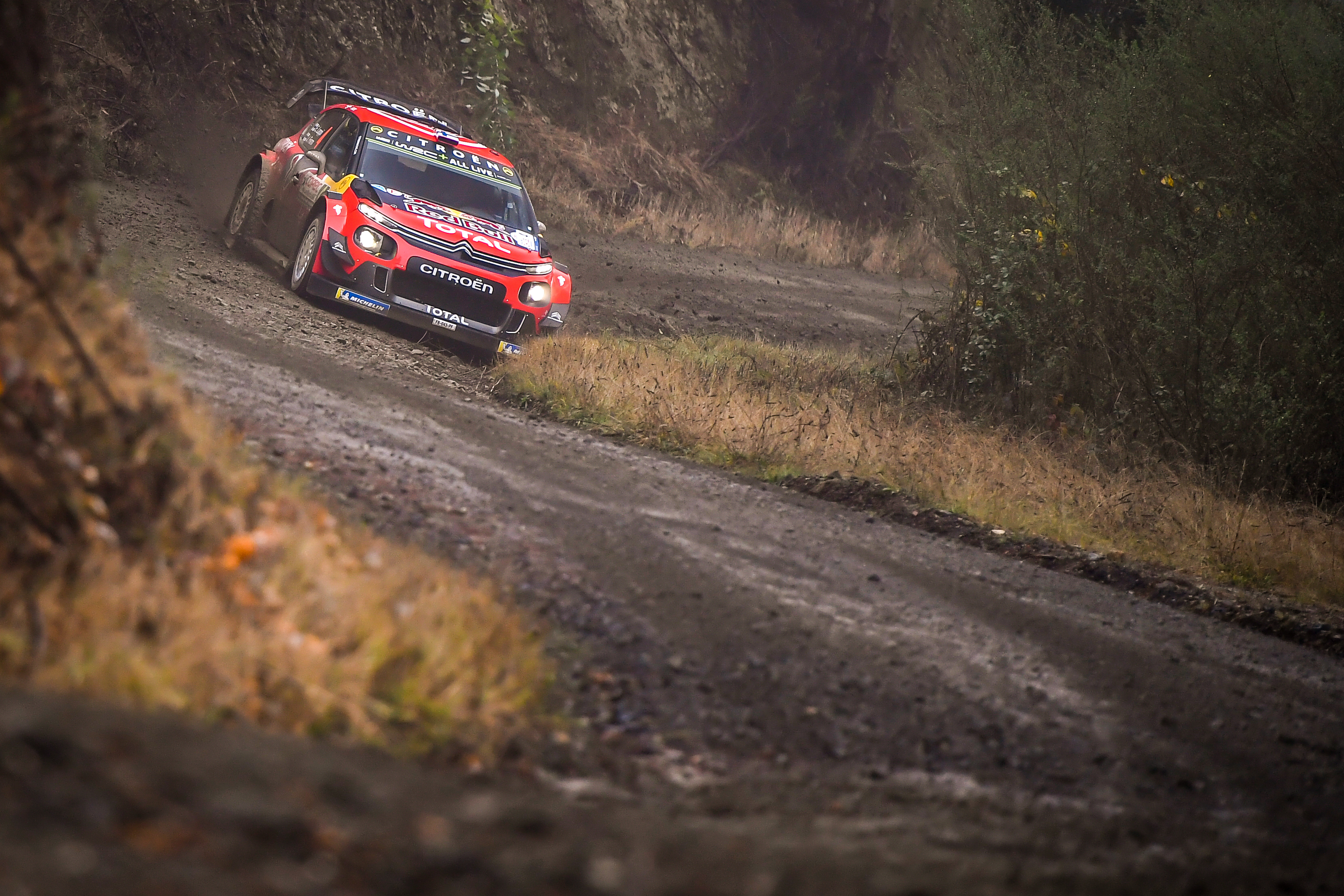 Esapekka Lappi
"This rally is an iconic test. You've got it all, stages in the dark, fog, rain and wind – it's always a serious challenge. You need guts too, because the stages are pretty fast and flowing. One of the key things will undoubtedly be having a car that isn't too sensitive to the changes in grip, because they are non-stop. We worked well in testing, even though the roads were dry. Given our position in the running order, rain would clearly be something of a disadvantage. Having said that, in Turkey I had a good feeling with my C3 WRC when it started raining on Friday's long stage."
Hyundai Motorsport
Thierry Neuville
"Wales Rally GB can be one of the wettest rallies on the calendar, so we have to be prepared for an eventful weekend. It's typically a very slippery event but one I enjoy. I've been on the podium a couple of times and I'm hoping to replicate that this year. The stages are quite flowing, very fast and we have some dark-light conditions too, which adds to the atmosphere. The itinerary is demanding with long days but it's what Wales is known for and I'm ready for the challenge."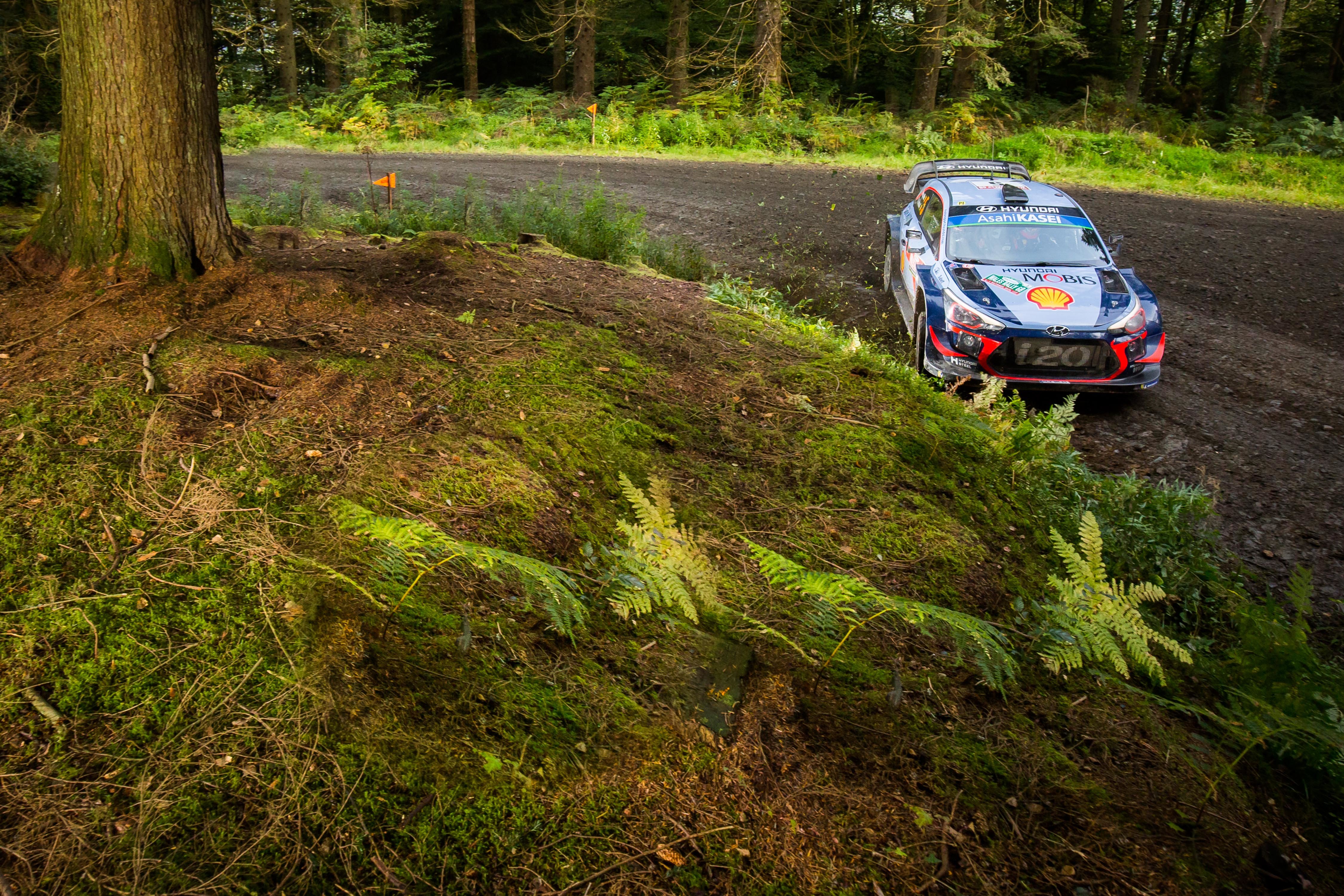 Andreas Mikkelsen
"Wales Rally GB is where I started my WRC career, so always holds a special place on the calendar for me. At this time of the year, as we tend to have more inclement late autumn weather, the conditions are usually very slippery – lots of rain and fog. It's one of the trickiest gravel rallies we do all season as the stages are fast paced but also very muddy. Hopefully, we can continue our momentum from our podium finish in Turkey."
Craig Breen
"It's great to be back in the car again for Wales Rally GB. It's a rally that I really love. It's obviously the closest I'll get to a home event for the moment. I have great memories from over the years. Finland exceeded my expectations and definitely gave me a lot more confidence going forward. I know it's going to be difficult and we need to do everything we can to provide good manufacturers' championship points for the team."
M-Sport WRT
Elfyn Evans
"I'm really looking forward to getting back behind the wheel – especially as it's on home soil in Wales. This event is the highlight of my year, every year, and when you get it right in front of all those Welsh flags it's an incredible feeling.
"We have some of the best stages in the world in Wales, and it's a proper challenge for the crews – especially if the Welsh weather has anything to say about it which I think it probably will next week. In those tricky conditions the grip levels are constantly changing and you have to be able to read the road if you want to push for the top results.
"We might have been away for a few months, but my motivation is as high as it ever was. We've had a good test, and I feel like we're well prepared for the challenges ahead. And the goal, as always, is to push for the top results."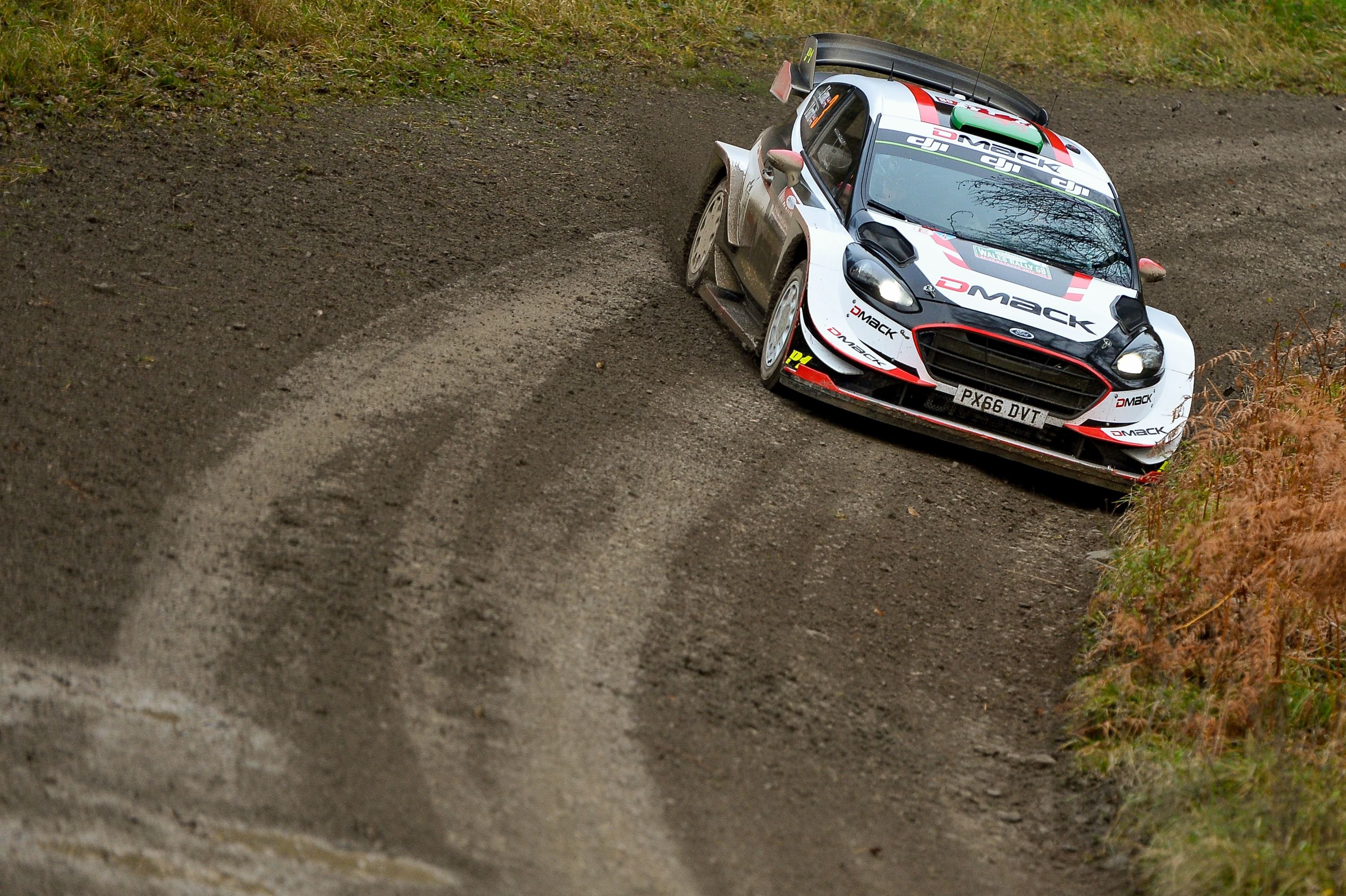 Teemu Suninen
"I really like this rally and have done well there in the past. I didn't have a lot of experience of the stages last year, but I was really pleased with my performance – setting some good times and running in podium position before having to retire. So, the goal this year will be to continue that performance, and see if we can challenge for the top positions.
"We completed a full day of testing in Greystoke and, even though the base there is a bit harder than what we'll see in Wales, I think we managed to find a good set-up and will be able to deliver a good performance on these challenging stages.
"Maybe the biggest challenge though is the lack of sleep. Probably we will only get about four or five hours a night – and the road sections to the first stage can be pretty long. It will be physically and mentally challenging to stay alert in those first stages, but that is all part of the challenge in Wales."
Pontus Tidemand
"I like Wales a lot and it's a rally that suits me and my driving style quite well. I've done well there in the past which gives me more confidence, but I will still be competing against the best drivers in the world and am still continuing my own development.
"At the end of Rally Turkey, I felt as though I'd found the right set-up for me and that I could drive how I wanted. We had a great test with the team earlier this week, and I'm feeling more and more at home with the car. And since Wales Rally GB will be my second gravel rally with the Ford Fiesta WRC, I hope we can show some improvements.
"The biggest challenge in Wales is always the unpredictable weather. We need to be prepared for everything – rain, fog, mud and constant grip changes. The roads might not be technically tricky, but the conditions are really unpredictable and that's what makes it so challenging. The stages also change their character depending on what area we are in, and we need to be able to adjust to all of these different surface changes."
Running in two Fiesta R5 Mk2's will be Gus and Hayden
Gus Greensmith
"It's always a nice feeling to be back on home soil, and there are some truly legendary stages at this event. It's a rally with some really tough days for the crews, and the weather can be really challenging too – it's not a matter of if the fog comes, but when, and it's that challenge that I've always enjoyed.
"It was great to secure the first victory for the Ford Fiesta R5 Mk2 in Turkey – albeit in somewhat surreal and dramatic circumstances! I had a big feeling of pride after that win because everyone had worked really hard. We proved our potential and the potential of the car, and have already made some further steps since then.
"Our goal is always to fight for the top positions, but the competition is going to be really strong next weekend. It will be tough, but I feel we have a good package and that we have what it takes to deliver another strong result for M-Sport and Ford."
Hayden Paddon
"I can't wait to get back in the driving seat, and I really enjoy Wales Rally GB. In a lot of ways, it reminds me of home and we'll be hoping for a good run as we take to the wheel of M-Sport's Ford Fiesta R5 MkII for the first time.
"It will be important to show the potential of the car which I'm sure we'll quickly adapt to, but it's also important that we get the miles under our belt. We've lacked too many rallies this year, so this will be the perfect warm up for Rally Australia when we'll be back behind the wheel of a world rally car with the top-specification Fiesta.
"Although Wales is an event I've always enjoyed, the top results seem to have eluded us in the past. I'm confident of putting that right this year, and with the team behind us I'm sure we can deliver a strong result on their home soil."
Summary
Well, here we go! Right now, there are reports that Hurricane Lorenzo will arrive in the area around Thursday. Quite what this will mean in terms of Friday's stages, is unknown. It is currently a category 5 storm. We shall see what happens. Enjoy!