It was this event last year that I believe on balance ended Thierry Neuville's championship push last year. Leading the rally on Saturday morning and pulling away, he suffered broken suspension. It is such a rough event, that to be honest, it's not about how fast you are, more so looking after your car, and getting through the stages in the safest way. In fact, even being the first car into the stages could mean that you get the best stage conditions.
Ott Tanak went on to win and at the time and moved into second place in the championship ahead of Seb Ogier. This year, he heads into this event not only as championship leader, but also having won the last two events as well, placing him and Martin in a strong position with just four rounds to go.
Last time, Seb and his Finnish teammate had a tough event, finishing well down in Germany, and seeing the gap increase as he and Julien look to win a seventh world championship with a third different manufacturer.
Meantime, Thierry and Nicolas are still looking for their first championship, and I'd say that they need to win this weekend, to bring them back into the fight for this year's title. We've seen them pull off special victories in the past. Can they do this in Turkey?
This year's rally has 309km's over 17 stages, and with six stages on both Friday and Saturday. Friday will be the longest day with almost 160km over the six stages, and then 110km on Saturday.
Here are the stage details.
THURSDAY 12 SEPTEMBER
10.00am: Shakedown (4,70 km)
6.00pm: Start from service park (Asparan)
6.30pm: Ceremonial start (Marmaris)
8.08pm: SS 1 – Super Special Stage (2,00 km)
8.33pm : Parc ferme (Asparan)
FRIDAY 13 SEPTEMBER
7.30am: Start & service A (Asparan – 15 mins)
8.08am: SS 2 – Içmeler 1 (24,85 km)
9.31am: SS 3 – Çetibeli 1 (38,15 km)
10.54am: SS 4 – Ula 1 (16,57 km)
1.14pm: Service B (Asparan – 40 mins)
2.17pm: SS 5 – Içmeler 2 (24,85 km)
3.40pm: SS 6 – Çetibeli 2 (38,15 km)
5.03pm: SS 7 – Ula 2 (16,57 km)
7.08pm: Flexi service C (Asparan – 45 mins)
SATURDAY 14 SEPTEMBER
7.57am: Start & service D (Asparan – 15 mins)
8.50am: SS 8 – Yesilbelde 1 (33,00 km)
10.08am: SS 9 – Datça 1 (8,75 km)
11.06am: SS 10 – Kizlan 1 (13,30 km)
12.32pm: Service E (Asparan – 40 mins)
1.50pm: SS 11 – Yesilbelde 2 (33,00 km)
3.08pm: SS 12 – Datça 2 (8,75 km)
4.06pm: SS 13 – Kizlan 2 (13,30 km)
5.27pm: Flexi service F (Asparan – 45 mins)
SUNDAY 15 SEPTEMBER
8.55am: Start & service G (Asparan – 15 mins)
9.38am: SS 14 – Marmaris 1 (7,05 km)
10.36am: SS 15 – Gökçe (11,32 km)
11.24am: SS 16 – Çiçekli (13,20 km)
1.18pm: SS 17 – Marmaris 2 Power Stage (7,05 km)
1.38pm: Finish (Asparan)
2.15pm: Podium
Here are the thoughts of the drivers.
Toyota Gazoo Racing
Ott Tänak
"Our aim will be to try to win again in Turkey but we saw last year that it's a very hard event. We were able to take the victory and finish one-two as a team, but it was more thanks to being smart as our speed there was not so strong. The stages can be very rough, so the approach is mainly about avoiding any problems. We would also like to have greater performance there this year though, and the team has been working hard for this. Certainly, the motivation is high in the team after our results in Finland and Germany, as it shows that our hard work is paying off."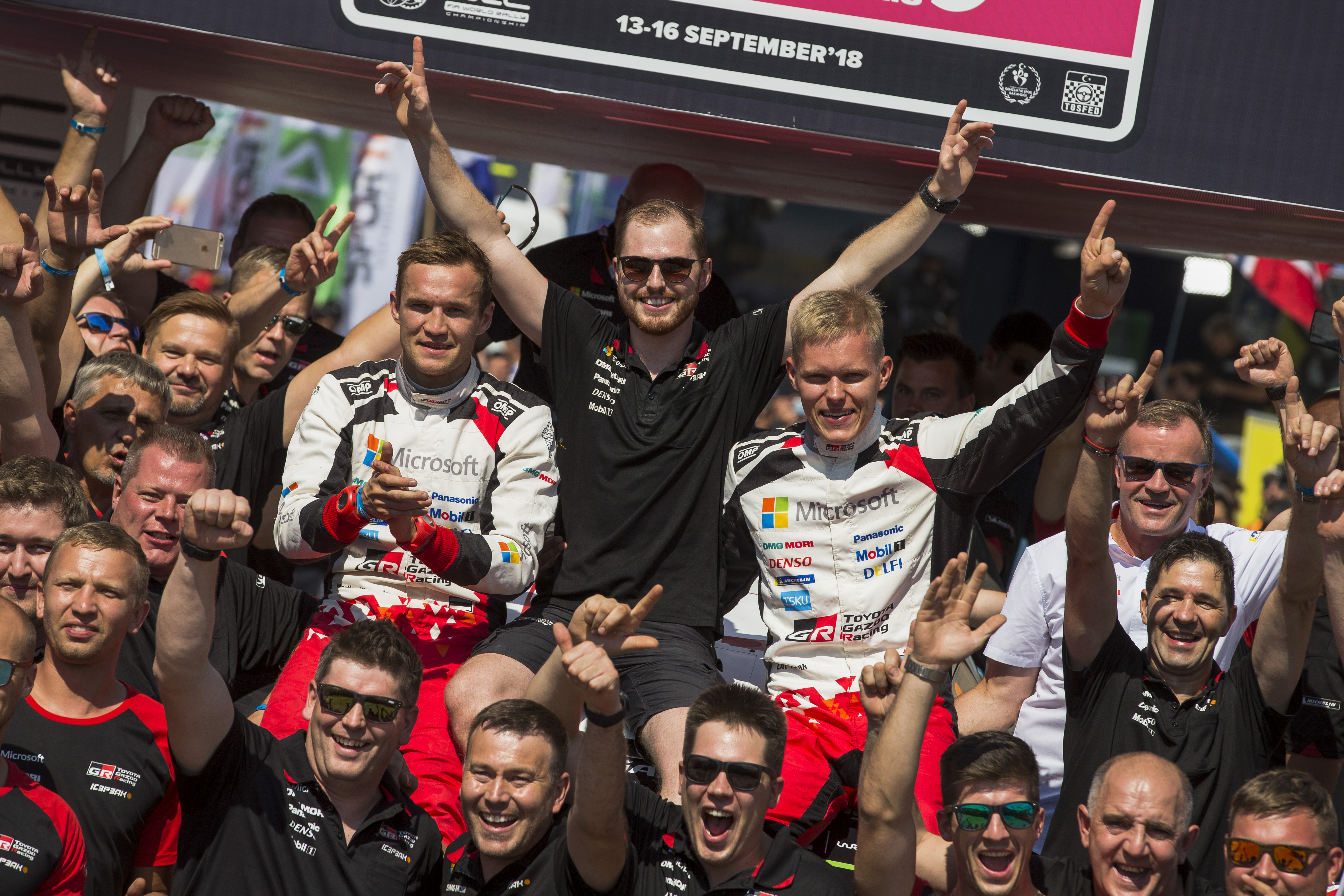 Jari-Matti Latvala
"Rally Turkey is the roughest event of the year. In many ways it's about survival: Last year many of our rivals hit problems, and although we were not the fastest, we drove sensibly and that brought us a great one-two result for the team. This year I expect the roads to be in a better condition, but it will still be necessary to take care and look after the car. Before Germany, we went to Greece to test in the sort of rough conditions we face in Turkey, and to try to keep improving the car on that kind of surface."
Kris Meeke
"Rally Turkey will be a new experience for me. From what I could see watching from afar, and what the other drivers have said, the stages there were incredibly rough last year. I'll have to wait and see how it looks during the recce to make my own conclusions. It's maybe going to be a bit more difficult for me without that experience from last year, but it's the way it is. I won't be going in with any particular targets in terms of a result, but perhaps that approach could play into my hands by the end of the weekend."
Citroën Total WRT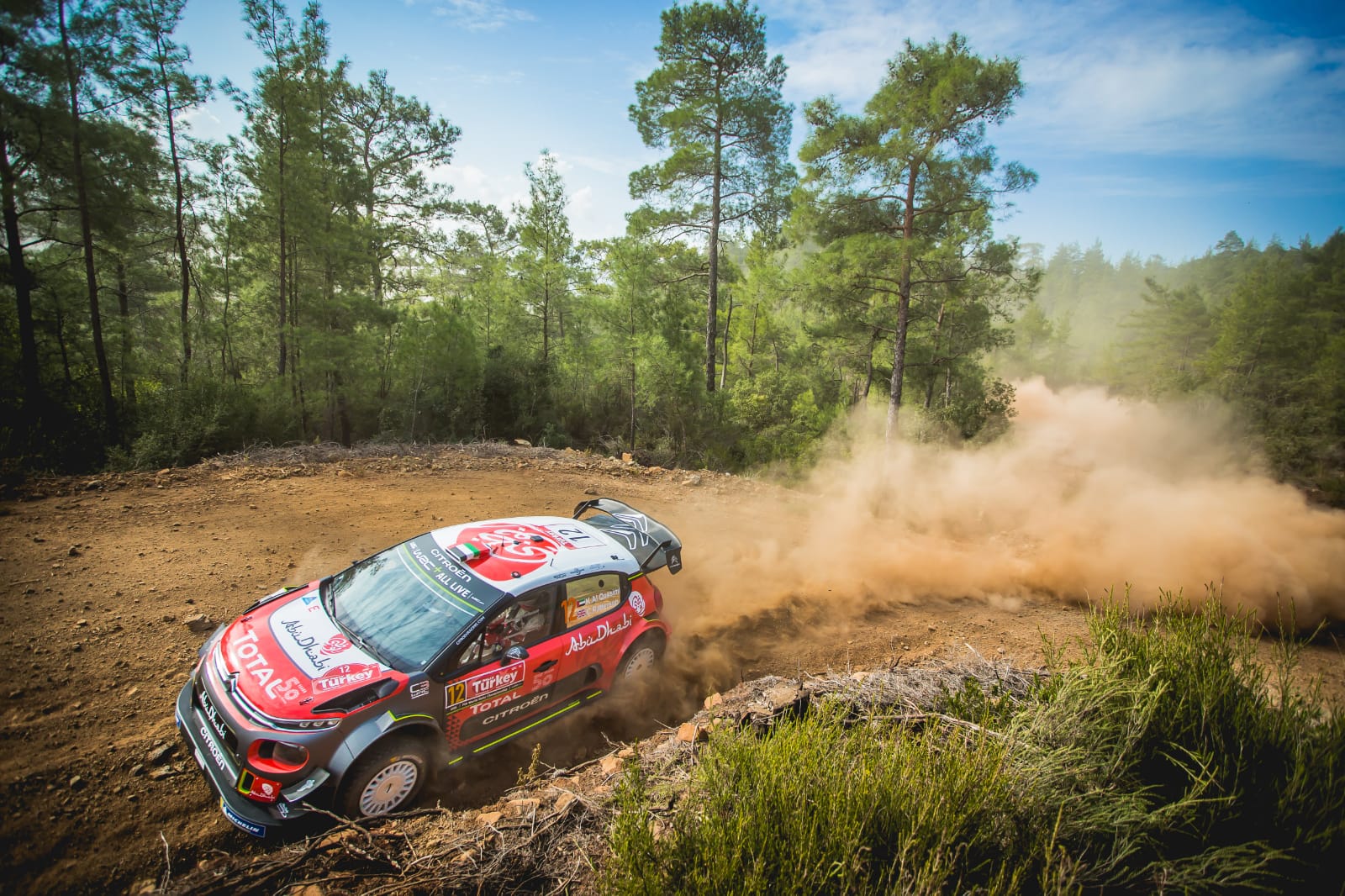 Sébastien Ogier
"Last year's stages were without question the roughest I have ever had to face in my entire career. The crew that won were clearly not the quickest, so perhaps we'll need to adapt our approach this year, especially as we can no longer afford any mistakes in the championship. Testing went well, on roads that provided the kind of difficulties we'll face this weekend. I hope the good feeling we had in testing will continue into the rally itself."
Esapekka Lappi
"You need to use your head at this rally and understand when it's possible to push and when it's better to take your foot off the accelerator and look after the car. It's not necessarily my favourite type of rallying, but if we can manage to combine endurance, reliability, a bit of speed and some luck in avoiding punctures, then we shouldn't be too far away from securing a good result."
Hyundai Motorsport
Thierry Neuville
"Rally Turkey is a tough event. Last year we saw plenty of cars retire, including ourselves while in the lead, but we should fight back this year. Our car has been very strong on these kinds of roads in the past so we can't wait to be there. We know we need to push and be on the pace from the beginning, but we are confident we can be in the mix for victory."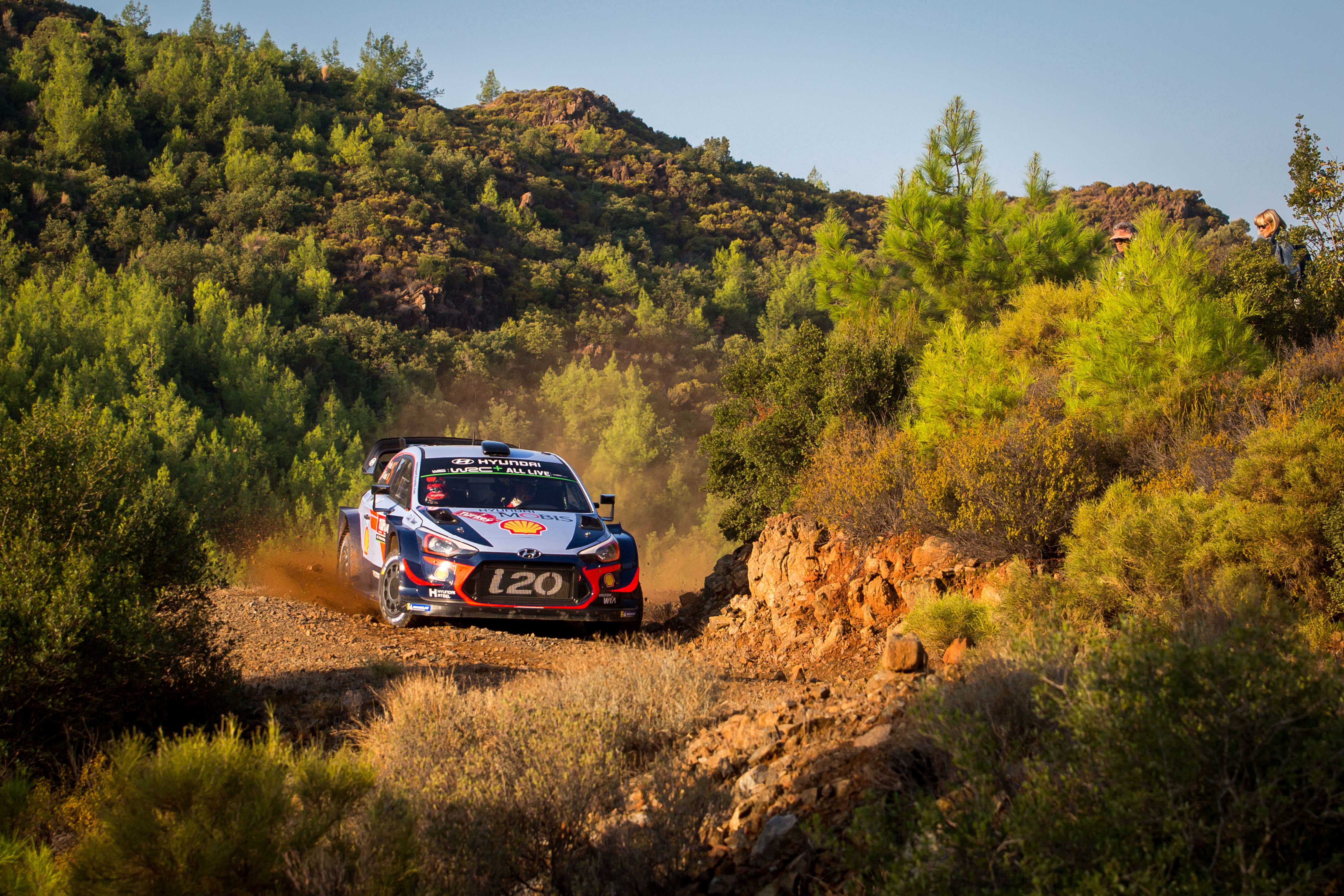 Andreas Mikkelsen
"Turkey is one of those events where you need to find the balance of speed and consistency, while not damaging the car. It's very rough in both passes but especially the second run through. It's very easy to push too hard, hit some rocks and destroy the car or the tyres. It's a bit of a survival battle, but if you want to win here you have to drive fast and be committed."
Dani Sordo
"This was a new rally for everyone last year and we were here to do the recce, so we are familiar with some of the stages. Last year I didn't do Rally Italia Sardegna and I went on to win this season, so let's see what happens! When conditions are hard on the cars is when our team is really strong. I hope it will be same in Turkey. We have an advantage with our road position, and we are certainly confident with the car on gravel."
M-Sport
Teemu Suninen
"Rally Turkey is a very hot and very demanding event. Physically it's a big test for the drivers as it gets very hot inside the car and we need to make sure we have the energy to maintain our focus. The heat is also a big test for the cars and the tyres so we need to keep that in mind with our driving – adopting a smooth approach so as to not overheat things.
"The stages are also extremely rough and there are a lot of rhythm changes which makes it difficult to judge the right speed. I finished fourth here last year which showed the strength of the Fiesta and we'll be aiming for a similarly strong performance this year – combining a clever approach with the right speed for the right sections."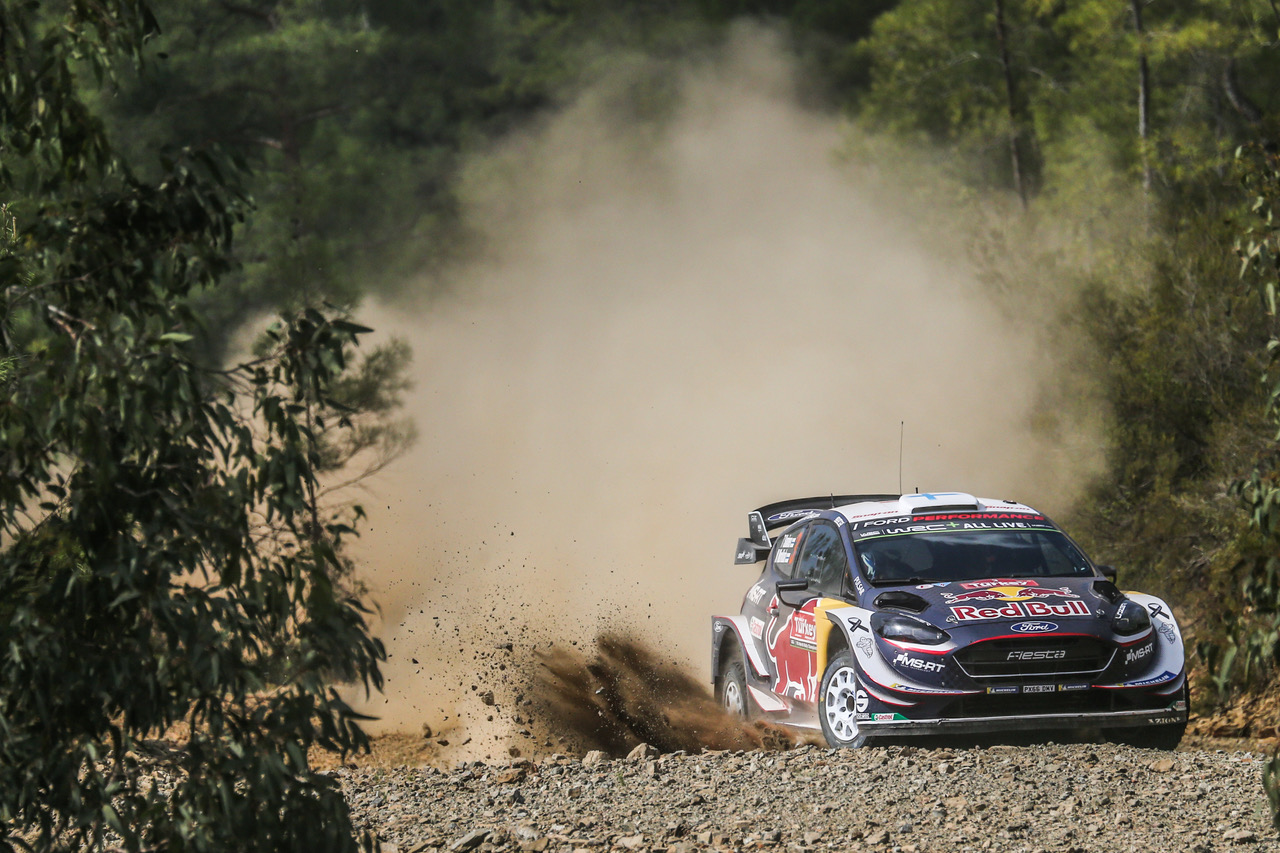 Pontus Tidemand  
"It feels great to be back in a world rally car and the Ford Fiesta WRC is by far the most amazing car I have ever driven! We completed two days of rough gravel testing with the team last week, and I feel in a pretty good position ahead of this challenging event.
"The heat will definitely take its toll – on the engines, the tyres and the crews! The extremely rough roads are also the toughest of the season and I know from last year that big rocks in the middle of the road can be devastating!
"My main goal is to have a really solid rally. For me, that means being able to get the most out of this fantastic car while showing good progress and development throughout the event."
Summary
This rally really is the modern-day Acropolis. The roads are full of rocks, both on the top and hidden under the surface. This makes the recce days absolutely crucial, with the preparation of the notes. Now, there will be punctures. The winner will be the crew that has the least amount of problems. It could be anyone's rally.