We are finally back in Australia to go racing for the first time since 2019. When we arrived in Albert park for the beginning of the 2020 season we saw a press conference before FP1 on the Friday announcing that the weekend was cancelled after a paddock member tested positive for COVID 19.
Albert Park has undergone significant changes in a bid to make the racing more interesting and to enhance the new regulations which so far have proven to add excitement. Turns 1, 3, 6 and 13 have been widened to allow for harder attacking and defending.
The most significant change comes between turn 6 and 11. The old chicane at turn 9/10 is gone so its now flat out from turn 6, through turns 7 and 8 to what used to be turns 11/12 which is now 9/10. The back straight will now be used as the new DRS zone.
The front of the grid
Red Bull and Ferrari have now taken one win each with Ferrari seemingly having the upper hand with both cars on the podium in the first two rounds. They are providing us with the battle at the front which we needed after an epic season-long fight last year.
Melbourne is a typical street circuit which means qualifying is very important. But with these two teams and specifically Charles Leclerc and Max Verstappen made it very clear in Jeddah that this isn't a problem for them.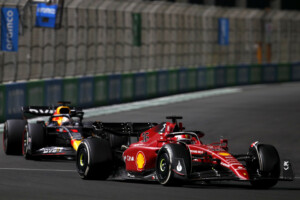 The best of the rest
Mercedes have dominated Melbourne since 2014, but with their recent issues keeping up they don't look like they can get past 5th and 6th. They will very much be hoping that the changes at the circuit will benefit them.
Haas and Kevin Magnussen seem to be their closest competitor. The last time out in Melbourne Magnussen had his best finish of 2019 in P6. He has already past that by getting P5 in Bahrain. He is currently the main competitor for Mercedes and will be looking to continue the momentum.
Good news for Aston Martin as Vettel has been cleared to race at Albert Park after having COVID and missing the first two rounds. Hulkenberg has done a great job for the team as a super sub putting in solid drives with no time in the car before the season.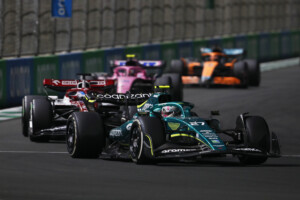 The race starts live at 6am GMT. Make sure you tune in to our commentary on Twitter spaces for qualifying and the race.