The penultimate round of the season takes us to São Paulo for the Brazilian Grand Prix where we see the final sprint race of 2022. For Verstappen this year there is no threat as both championships are sealed, but further down the grid, everything is to play for.
The Best of the Rest is Up for Grabs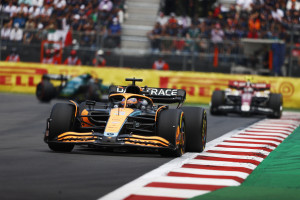 Alpine and McLaren have been locked in a battle all season for P4 in the constructor's championship but in the last few races, with an improvement in Ricciardo's performances and Alpine's reliability problems, the gap has closed to just seven points.
McLaren will be doing everything in their power to get ahead of the French time in the last doubleheader and a sprint race may be what they need to gain extra points.
Behind them, Aston Martin sits just four points back from Alfa Romeo in P6 while Haas is clinging on to P8 by just one point from AlphaTauri. As we get into the last two rounds of the season every point for these teams will be crucial and reliability issues or driver errors could make the difference in the vital prize money awarded to each team.
Cautious Gasly
Another factor playing on the minds at AlphaTauri for the last two rounds will be the number of penalty points Gasly has gained. He now has 10 points, five of which were given in the last three rounds.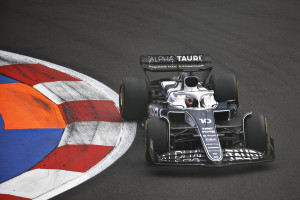 In Japan he was penalised for speeding under red flag conditions, he was more than 10 car lengths behind the car in front of him during the safety car period in Austin and in Mexico, he was given another point for leaving the track and gaining and advantage in a battle with Lance Stroll.
The French driver is now only two points away from an automatic race ban so he will need to be weary in Brazil so he can compete in the last race at Abu Dhabi. Additionally, these points take a full year to be erased from his license, which means a potential race ban will hang over him until May 2023 at his new team, Alpine. Not an ideal start to a new season with a new team.
The 2023 Driver Line-up is Not Complete
The majority of the grid for next season has been decided, however, the future still seems uncertain for Hass and Riccardo as we are yet to have any official announcements for their plans next year.
Haas have not confirmed the driver taking the seat alongside Magnussen however the options look pretty clear. It appears a straight choice between Mick Schumacher and Nico Hulkenberg who both appear to be at a loose end for next season.
Schumacher's Ferrari contract will run out at the end of the 2022 season and has not been renewed. Further to this, he has made a few driver errors over the last few years and Gunther Stainer has been candid and said that they cost the small team huge amounts of money in spare parts.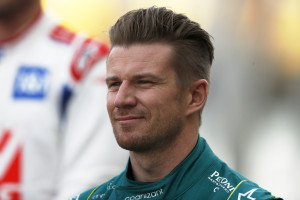 Hulkenberg looks to be untied from the Aston Martin outfit as he was not mentioned in the Vandoorne announcement a few weeks ago. With experience, this could be a good fit for the Banbury-based team, but he hasn't had a full-time drive since 2019 and could be expensive in terms of salary for Haas.
We are expecting confirmations before the end of the season so it is worth keeping an eye out for those.