Mystic Motorsport – Predictions for Motorsport in 2023
Just as a psychic would say my senses are tingling as I read my mystic ball.
Andretti get entry for 2025
In 2022 season the Circuit of the Americas last corner was renamed after Mario Andretti the 1978 WDC Champion now more news for Andretti, it will be announced at COTA  or maybe Vegas that Andretti will enter Formula 1.
It will be an all American venture as they have said previously, and they will announce the following drivers, Colton Herta as a rookie, and Alexander Rossi will return to Formula 1 after his brief spell in late 2015 with Marussia. He does have history with Andretti in Indycar, the only year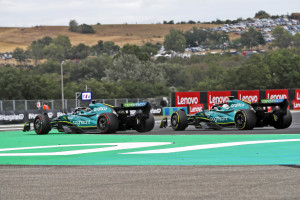 not with  the team he will drive with Autosport in the upcoming 2023. Their power unit is a temporary Renault deal as there were talks to have them In principal.  Renault always looks to increase their share in the team pool. General Motors have their own engine lined up or work with Honda for 2026 as they are also behind the deal, so could see a Red Bull/Honda unit going forward much like how it seems Audi are working with the Sauber team.
Ferrari win Le Mans Overall
Ferrari take it back to 1965, winning one of the World's greatest races, for the first time in 58 years! Going back to the days of Ferrari vs Ford! An epic film if you haven't yet watched it.
Ferrari have been at Le Mans throughout the years but have stepped back to the GT series with the AF Corse car in recent times. It would be quite fitting considering this years' Le Mans marks its  centenary race, the 100th running of Le Mans in France. They now have the new 499P hypercar, fully expecting the likes of Antonio Fuoco, Alessandro Pier Guidi to be the drivers who was apart of the team as well as Antonio Giovinazzi, the reserve F1 driver to make up the team the main team. These will be the drivers to take victory.
They will also have a team made of non-Italians but they have raced with their GT cars such as the ever reliable James Calado but that will result in a non-finish, they will have success in other races throughout the WEC calendar.
Evans WRC Champion
Elfyn Evans over the last few years since joining Toyota from his previous team M-Sport Ford has always been the bridesmaid, never the bride, especially in 2020 and 2021 finishing second place. The sport dominated since 2004 by French drivers Sebastien Loeb and Ogier of late, only recent Ott Tanak and Kalle Rovanpera have changed that of late. It is now time that Evans to step up and becomes the first British driver to win the World Rally Champion since Richard Burns with the iconic Subaru Impreza in 2001.
Evans is great across all surfaces from the asphalt of Monaco, snow of Sweden to the traditional dirt of Kenya. He has victories in previous years and as rally is more known for consistency is key, as one mistake can end it all. He has a great relationship with co-driver Scott Martin who can lead him to success for 2023.
Hungarian GP Shake-Up
There has been talks over the last few years of bringing the MotoGP series to Hungary whether it be through the well-known Hungaroring or the new option considered Magyar Nemzetközi Motodrome only in rendered format designed by Herman Tilke currently.
This could possibly be announced for the MotoGP series when we hit the European rounds, and do see F1 possibly announcing when the contract ends at 2027 at Hungaroring that the tracks share the honour of holding the Grand Prix, rotating it, as Silverstone and Brands Hatch did from 1963 to 1986.
Just a few thoughts to put to the table! I can sense it!