Although Sebastian Vettel's retirement announcement on Thursday was a surprise to many, it wasn't wholly unexpected. Few, however, could have predicted the events that have transpired since.
Aston Martin admitted to being caught unaware by Vettel's retirement, with team principal Mike Krack talking only weeks ago about retaining the four-time world champion for another season. The rumours seemed to suggest that they would be replacing one German with another, with Mick Schumacher and current Aston Martin reserve Nico Hulkenberg being the main names touted for the seat.
It's safe to say, therefore, that Monday's announcement that Fernando Alonso would be extending his record-breaking career in green, rather than the blue and pink of Alpine, came almost out of nowhere. There had been mumblings that the Spaniard was considering a move out of Enstone for a third time, but many thought that a one-year extension for Alonso was a done deal. Even the 41-year-old said it would only take '10 minutes' to sort out a new contract with the French squad, but there was clearly some stumbling block in the background to force Fernando to go for a change.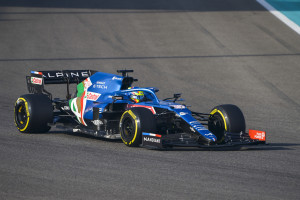 If Aston were surprised by Vettel's announcement, Alonso's left Alpine astounded. Team principal Otmar Szafnauer found out at the same time as everyone else, which is likely to lead to a very awkward meeting once the summer break is over. Once crumb of comfort for Otmar however, would have come with the fact that this freed up the seat for their junior driver Oscar Piastri, and it was announced on Twitter on Tuesday that he would be driving alongside Ocon in 2023.
As soon as the announcement was posted, however, questions started to be asked. There were no quotes from Piastri in the announcement. The tweet only spoke about how he was being 'promoted' into a race seat, not that he had signed any formal contract. And sure enough, just short of two hours later, the reigning F2 champion announced that he had not signed a contract with Alpine for 2023, and would not be driving for them next year. But how did Alpine get themselves into this mess?
I understand that, without my agreement, Alpine F1 have put out a press release late this afternoon that I am driving for them next year. This is wrong and I have not signed a contract with Alpine for 2023. I will not be driving for Alpine next year.

— Oscar Piastri (@OscarPiastri) August 2, 2022
Midway through last season, Esteban Ocon signed a contract for 2024 with the Enstone-based team. The plan seemed simple, keep Piastri in F2 for two seasons, and promote him once Alonso retired at the end of 2022. Problem one came when Piastri won the F2 championship, rendering him ineligible for the series this year. Problem two came with the fact that Alonso had no intention of leaving the sport just yet. Both are nice problems to have, but three into two doesn't go, and frustrations were building in the background.
It looks like these frustrations have boiled over in the past week, and the lid will not be going back on this pot any time soon. Alonso feels his performances deserve more than a one-year contract, but as Alpine wanted to keep Piastri, this is all he was going to get. Other teams have picked up on this dilly-dallying from Alpine, with McLaren (who had the option to use Piastri as a reserve this season) allegedly swooping in to sign the highly rated 21-year-old for 2023, as a replacement for Daniel Ricciardo.
This isn't the only contract shenanigans that McLaren finds themselves in at the moment. Over in IndyCar, reigning champion Alex Palou is being sued by his current team Chip Ganassi Racing, after they announced that he would be driving for them, prompting him to announce that he would be driving McLaren. If Palou and Piastri both end up in papaya next season, this gives them a glut of talent across IndyCar and F1, with their lineup for Formula E next season also yet to be announced.
It is possible then, that Alpine will have an Australian driving for them next season, just not the one they expected. Daniel Ricciardo did a stellar job in the yellow of Renault in 2020, and apart from a win in Monza last season has not looked close to the driver he was during his two-year spell with the French marque. The 33-year-old has made it clear he wants to stay in F1 next year, and this may well be his only opportunity.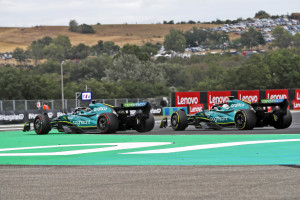 But let's go back to how this all started. Sebastian Vettel clearly didn't see enough progress at Aston Martin to convince him to stay in Formula One. His father said that the decision was made in Austria, where he qualified last and was involved in incidents in both races, which is enough to make anyone question their motivation. So if he's not seen any positives, what has made Alonso take one last (presuming he does retire at the end of 2024) throw of the dice?
Next year's Aston will be the first car to have the fingerprint of Dan Fallows on it. As a member of the aerodynamics department at Red Bull (and eventually the head of aero), Fallows was involved in the Milton Keynes-based team's dominant run in the early noughties, as well as their recent resurgence. Joining Aston at the start of the season meant he was never able to have a massive impact on the 2022 car, although the new rear wing shown off at Hungary suggests he has some radical ideas to move the team up from the lower end of the order. Being ninth in the championship also means Aston Martin will get more wind tunnel time than nearly all their rivals, invaluable at any time but especially in this modern era of Formula One.
Vettel's retirement brings to an end one of the most successful careers of all time, with only Lewis Hamilton and Michael Schumacher securing more wins than Sebastian. He will certainly be missed in the F1 paddock, and it is ironic that for a man who doesn't like the spotlight away from the track, his departure has delivered plenty of drama for fans to discuss over the summer break.