This week, the 2022 NTT IndyCar Series championship gets underway in St. Petersburg, Florida. The 2022 roster of drivers includes no less than six rookies, and 20 veteran full-time drivers in total, making it the largest full-time field of competitors in IndyCar for a decade.
IndyCar never fails to disappoint, with a diverse array of tracks from across the United States and drivers from all over the world, to a traditional points based system where all positions count, oh and not to mention it has one of the most welcoming fanbases you'll find in motorsports; there's every reason to watch IndyCar this season whether you're a veteran or rookie yourself. Let's get you up to speed with what's new for IndyCar in 2022.
There are a grand total of six rookies making up the IndyCar series field this year. Callum Ilott joins Juncos Hollinger Racing full-time for the '22 season. The Brit was unfortunate to not land a Formula 1 ride after finishing second in Formula 2 in 2020, but is now attempting to further his racing credentials via IndyCar competition.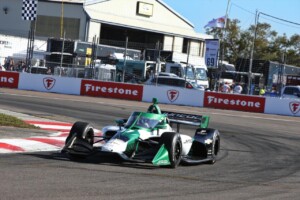 Tatiana Calderon makes her IndyCar debut with the expanded two-car A.J. Foyt Enterprises team for the '22 season and will compete in the 12 road and street courses this season. The Colombian has considered competing in IndyCar before, as far back as 2010, but safety concerns regarding IndyCar at the time, led her to seeking Formula racing elsewhere around the globe. Juan Pablo Montoya, the driver that inspired her to take up racing back in Colombia, is competing in the Indy 500 with Arrow McLaren SP again this year after a ninth place finish in last year's Indy 500. It is good timing for Calderon however, with five other rookies in the field, including one as a teammate, and her commitment to pursuing her dream of making it to F1, means that Calderon has the potential for a breakout year and one she and her fans will never forget.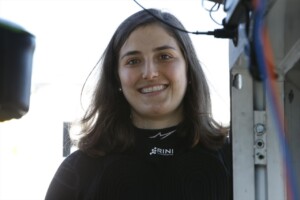 Calderon is joined by superstar rookie Kyle Kirkwood at A.J. Foyt Enterprises who replaces four-time IndyCar champion Sebastien Bourdais. The American will be a fierce teammate and competitor this season, after winning the 2021 Indy Lights title in dominating fashion, winning 10 of the 20 races. Graduating from Indy Lights with Kirkwood is countryman and 2021 Indy Lights runner up David Malukas who joins Dale Coyne Racing with HMD Motorsports. He was beaten to the title by only 13 points despite Kirkwood's high winning percentage. An All-American rookie battle is very much on the cards for the 2022 IndyCar Series.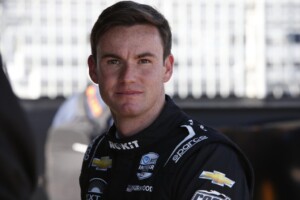 Danish driver Christian Lundgaard makes his full-time rookie debut this season with Rahal Letterman Lanigan Racing but has already shown he belongs in IndyCar after qualifying fourth in his IndyCar Series debut at the Big Machine Spiked Coolers Grand Prix at the Indianapolis Motor Speedway Road Course and led two laps during the race last August.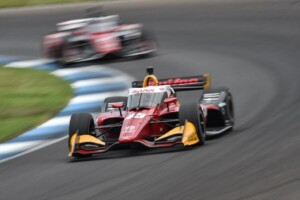 James Hinchcliffe has been replaced by rookie and fellow Canadian Devlin DeFrancesco at Andretti Autosport. DeFrancesco finished a very respectable fourth place in Indy Lights in 2021.
Simon Pagenaud's time with Team Penske came to an end last year with the team dropping down from four to three full-time entries for 2022. Under Penske, Pagenaud won the 2016 IndyCar Series championship and the 2019 Indy 500. He has found a new home at Meyer Shank Racing with former Penske teammate Helio Castroneves for company. Castroneves is the reigning Indy 500 champion winning it with Meyer Shank Racing last May at 46 years old, and competed in six races with the team in 2021. He has gone full-time for 2022 after the successful 2021 campaign. Castroneves will aim to become the first IndyCar driver to win a fifth Indy 500 this May.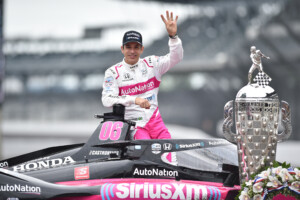 Romain Grosjean leaves Dale Coyne Racing with Rick Ware Racing for Andretti Autosport replacing Ryan Hunter-Reay. In his rookie season in 2021, Grosjean found success with DCR, bagging podiums in the Grand Prix of Long Beach and in the Grand Prix of Indianapolis as well as earning pole position there. Now that Grosjean has fully settled in to IndyCar racing, and will be competing full-time, the former F1 driver has all the ability with Andretti to run for a championship this year. Taking the vacant seat at DCR with RWR is two-time Indy 500 champion Takuma Sato after losing his seat at Rahal Letterman Lanigan Racing to Christian Lundgaard.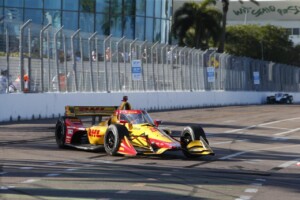 Jack Harvey has left Meyer Shank Racing and has joined an expanded three car Rahal Letterman Lanigan Racing team alongside Graham Rahal and Christian Lundgaard. With a 'I'm not backing down' approach to last season, Harvey secured six top-10 finishes with Meyer Shank Racing.
Jimmie Johnson's gain in performance towards the end of last year has helped propel him to compete full-time for Chip Ganassi Racing this season. Being able to take part in the Indy 500 has always been one of Johnson's ambitions. The record tying seven-time NASCAR champions' development across the season will certainly be worth keeping an eye on.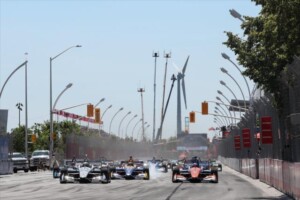 New additions to the 17-race schedule include a return to Toronto, Canada, for the Honda Indy Toronto race in July after a two-year absence due to the Covid-19 pandemic. This is one race that former IndyCar driver and fan favourite James Hinchcliffe, who has traded the racing seat for the commentary booth for NBC's coverage of the 2022 IndyCar season replacing Paul Tracy, will be pleased to see the street course back in action.
Iowa Speedway also returns for a doubleheader weekend following Toronto in July after missing out on the 2021 schedule. The D-shaped oval, known as "The Fastest Short Track on the Planet", has hosted some great races over the years, with one of the most memorable being Josef Newgarden's first oval win in 2016 whilst driving for Ed Carpenter racing and nursing a broken clavicle and hand from a crash at Texas Motor Speedway the month before.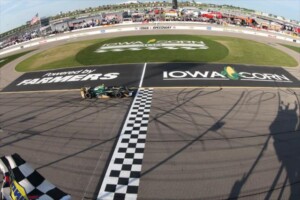 The Nashville Big Machine Music City Grand Prix race returns for a second year after a dramatic inaugural event that saw Colton Herta slamming his Honda IndyCar into the barriers whilst furiously chasing down Marcus Ericsson with six laps to go. Ericsson went on to take the win; his car had got airborne early on in the race during a crash where he lost his front wing after colliding with Sebastien Bourdais.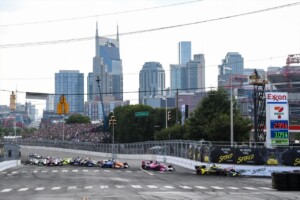 A potentially significant change has been made to the introduction of the barge boards on the Dallara AK-18 chassis that all the IndyCars were to run at Texas, Iowa, and Gateway this season, in that they have now been made an optional component for those oval races. The piece of curved carbon fiber which is found on the leading edge of the underwing, creates downforce while reducing the reliance of the front wing. IndyCar director Tino Belli says that they "allow cars to follow more closely while avoiding aero washout in the corners." In theory this should result in tighter and more competitive racing at the likes of Texas Motor Speedway and Indy in the future, where aero wash has been most prominent.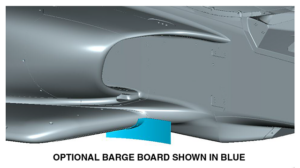 2022 will also see the introduction of the LED light system seen in Formula 1 for electronically marshalling the race. The ultra-bright LED displays will use the same flag codes and will be operated by track marshals.
There is one thing that hasn't changed but threatens to again this year. Six-time IndyCar champion Scott Dixon will go for a record tying seventh championship with Chip Ganassi Racing to tie A.J Foyt's record. Last season, Dixon was beaten to the title by young teammate Álex Palou in just his second season and first with Ganassi. Dixon ended up finishing fourth in the championship behind second place two-time IndyCar champion Josef Newgarden and behind third place young Arrow McLaren SP sensation Pato O'Ward.
Race coverage of the first race weekend, The Grand Prix of St. Petersburg starts on Friday 25th February.
Featured Image: Kyle Kirkwood at 2022 Firestone Grand Prix of St. Petersburg (Photo by Joe Skibinski/IndyCar Media)