With five stages and 96km of action, we were set for another really intense day of competition. The startlist looked like this, now running in reverse order – Solberg, Rovanperä, Katsuta, Greensmith, Breen, Tänak, Neuville, Evans, Ogier, Loeb.
Into the first stage then, SS9 Le Fugeret / Thorame-Haute – 16.80 km and Elfyn was fastest from Kalle and Ogier. It was Loeb's turn to have a slow one, only setting the seventh best time and losing time to Ogier, the gap now just 6.5 seconds. There was drama again for Ott though, getting a puncture and losing three spots to Craig, Gus and Takamoto. The Estonian duo were now in eighth place. Of course, Elfyn's great time meant that he'd closed the gap to Loeb to just 8.2 seconds.
Next stage then, into SS10 Saint-Jeannet / Malijai 1 – 17.04 km and Ogier was fastest from Elfyn and Kalle. The young Finn was definitely having a better day after his troubles on Friday and getting into a groove for sure. Ogier's pace meant that he and Loeb now shared the lead after ten stages. There were contrasting fortunes for Craig and Gus. Gus suffered a mechanical problem and then a puncture in the stage, whilst Craig passed Thierry into fourth place.
The next one, SS11 Saint-Geniez / Thoard 1 – 20.79 km and it was smooth drive for Ogier who emerged from this one with a 5.4 second lead over Loeb. It was a disaster for Elfyn though who's been setting some great splits throughout the stage. The Welshman slid off the road near the finish and the GR Yaris was stuck. His decision to go with studded tyres so nearly paid off with the lead. The stage was red flagged and this would mean that once the remaining cars had proceeded through, the car was moved and Elfyn could continue on and complete the rest of the day's stages. Kalle continued to go well, setting the second fastest time, whilst Craig was third fastest and moved into third overall after the problem with Elfyn.
It got even better for Kalle SS12 Saint-Jeannet / Malijai 2 – 17.04 km as the Finn took the stage win from Loeb and Ogier. There were problems for Thierry, who was suffering with a damper problem and dropped back two places to sixth with Kalle and Takamoto both moving ahead into fourth and fifth place respectively.
So, to the final stage then, SS13 Saint-Geniez / Thoard 2 – 20.79 km and Kalle put his studded tyres to good work and set the fastest time, whilst Ogier and Oliver were second and third. Gus moved ahead of Thierry into fifth place as the Belgian battled through the stage with the returning problem with his front suspension as it attempted to break through the bonnet.
Classification after Day Three
| | | | | |
| --- | --- | --- | --- | --- |
| 1 | S. Ogier | B. Veillas | Toyota GR Yaris Rally1 | 2:19:43.1 |
| 2 | S. Loeb | I. Galmiche | Ford Puma Rally1 | +21.1 |
| 3 | C. Breen | P. Nagle | Ford Puma Rally1 | +1:26.0 |
| 4 | K. Rovanperä | J. Halttunen | Toyota GR Yaris Rally1 | +2:03.8 |
| 5 | G. Greensmith | J. Andersson | Ford Puma Rally1 | +6:33.8 |
| 6 | T. Neuville | M. Wydaeghe | Hyundai i20 N Rally1 | +7:44.1 |
Let's hear from the drivers.
Toyota Gazoo Racing WRT
Sébastien Ogier (1st)
"It has been a good day for us and a positive step forward compared to yesterday. Generally, I felt better in the car today. In the first stage this morning I struggled to use the hybrid system in the way I wanted, but it's something new for everyone and I try to adapt my driving style to make it work. We managed to make a bit of a gap tonight with a slightly crazy tyre choice in the last stage. It has been such a close battle all weekend with Sébastien [Loeb] and knowing him after all these years, I guessed he would try something. I wanted to have a straight fight with the same tyres and see who was faster, even though it was not the best choice for the conditions. It was a bit challenging in the snow but it felt really good on the dry roads and I had a really good stage. But tomorrow is still long and still with the potential for tricky conditions."
Kalle Rovanperä (4th)
"We changed the car quite a lot from yesterday and the balance is much better for my driving style, it's much easier to drive. We have done a bit of everything on the setup, a lot of small steps which are finally paying off. It felt really nice to win two stages, and the last stage was particularly good for us. At the beginning of the rally, it was hard to look at the stage times, but now it's nice to start enjoying the driving. I am happy to have made such a big step and now we'll try to see what more we can do. It always helps when you finally get a positive feeling in the car because it gives you the confidence to drive a bit better and everything gets easier."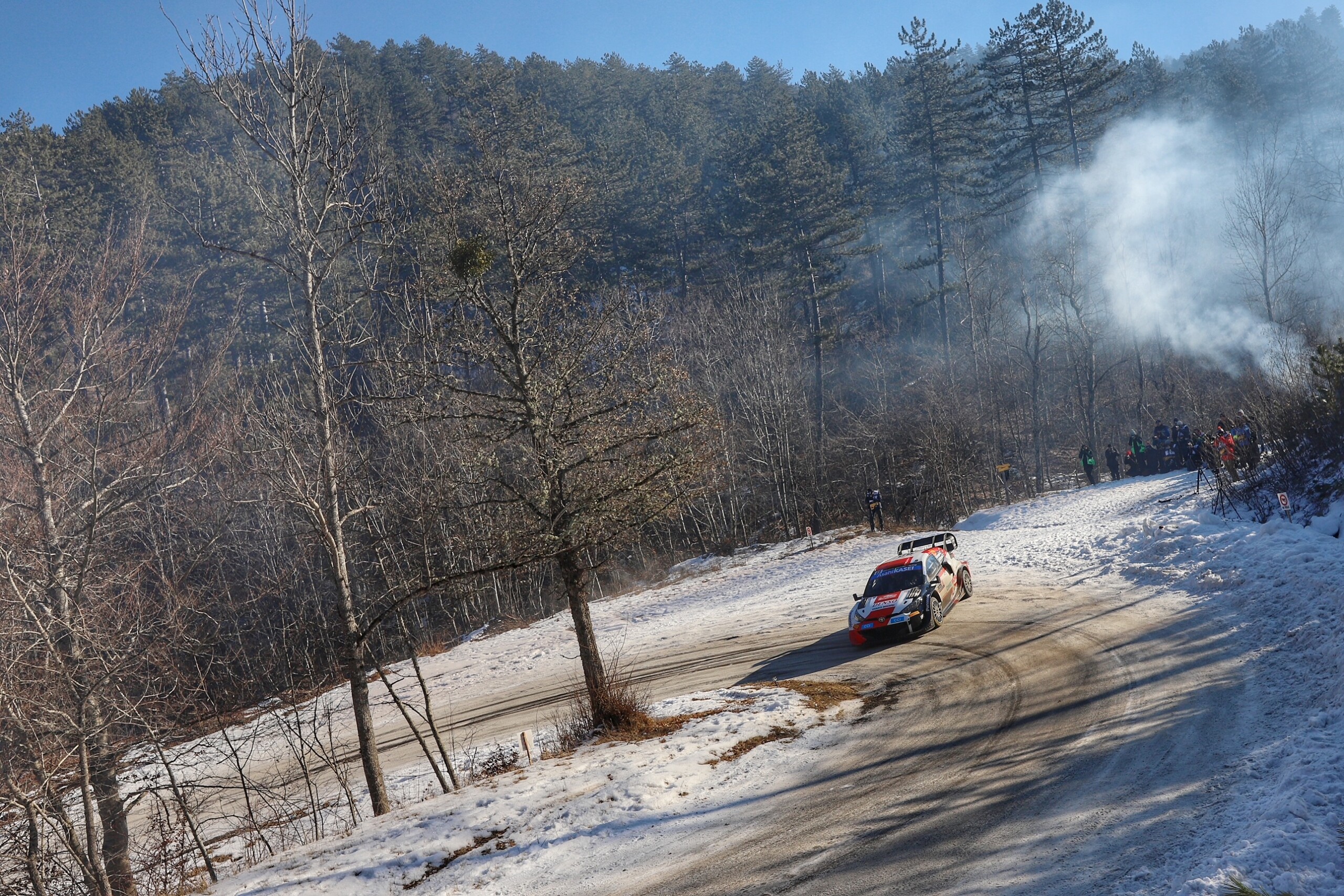 Elfyn Evans (26th)
"It is obviously frustrating what happened today. It was going pretty well up until then with a good morning overall and it was going well in SS11 as well. I'd made it out of the difficult part of the stage but then I just got caught out on a tricky right-hander. I had some information in my pace-notes but it seemed to spring out of nowhere and I just braked too late. The car was in a difficult position so thanks to the fans for all their help, they were really good. We got it back on the stage and got going again but we had lost so much time. After that it felt like a bit of a long afternoon. We didn't want to do anything to jeopardise the Power Stage tomorrow when we will try to get some points."
M-Sport Ford WRT
Seb Loeb (2nd)
I lost some time with my super softs, I had two crossed super softs and I didn't really understand why, then in Sisteron, Seb was really fast in both runs, so nothing really major. The gap to the front is large, so we'll see tomorrow.
Craig Breen (3rd)
It's been a rally of attrition more than others in recent years, and I've been quite happy with the pace today, honestly, we've definitely increased it up since yesterday, I feel that if we had the same settings as we run yesterday as today, we'd be a level up. That was just a consequence of not having all the seat time in the test, my own fault entirely, but it's good and I've been happy with that. We have a good tyre package for tomorrow as we used old tyres this afternoon, and this means that we have new sets available tomorrow. I'm looking forward to the new stages tomorrow.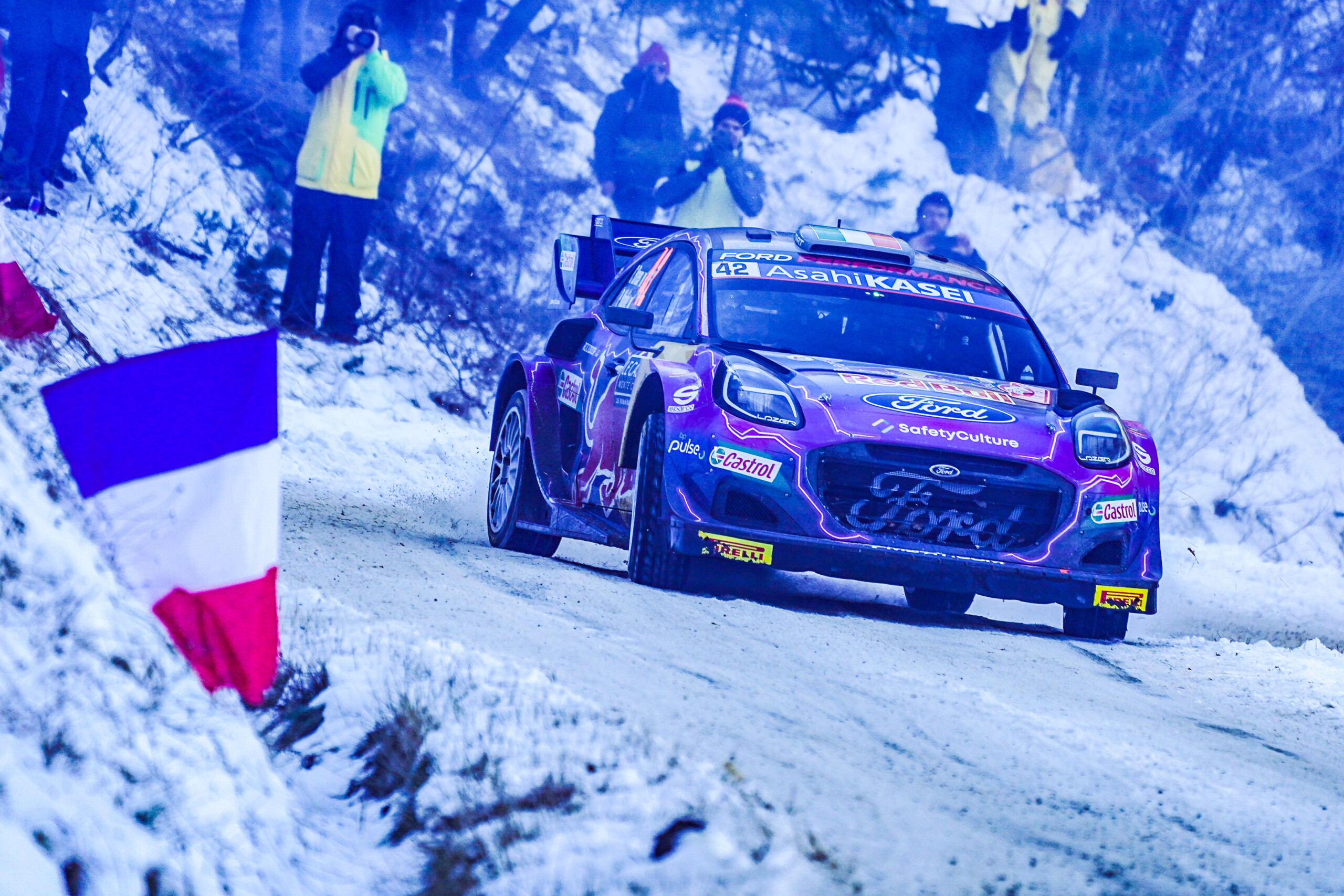 Gus Greensmith (5th)
Yeah, from as good as things were yesterday to as bad as things were today. Nothing more could have gone wrong, engine issues, puncture, everything. Not a good day, but not much I could have done about it, I'm proud of my bodge, it's got us to the end of the day and at least we can go again tomorrow.
Hyundai Motorsport
Thierry Neuville (6th)
"I don't know what to say, really. We have made it through the day somehow after experiencing an ongoing issue with the front-right damper. At the start of the middle morning stage (SS10), the car suddenly felt like it was pulling to one side, but it was only at the end we realised that the top-mount fixation of the damper was gone. We kept fighting, although it was a bit of a struggle without lunchtime service. We had to carry out some repairs ourselves in between the two loops, but a few kilometres into SS12 the damper came through the bonnet. We then did some fixes on the road section before the final stage, but it gave up again in the final kilometres. It's been a day of survival."
Oliver Solberg (49th)
"We had the same issue with fuel fumes coming into the car as we have had on the previous days. In SS10, we lost concentration in the middle of the stage and went off the road at a medium speed right-hander. Miraculously, we got the car out and could continue the rally. I really didn't think we would manage it – we had about 25 people pushing, pulling, and dragging the car out. Thankfully it was just cosmetic damage. We used the afternoon as another valuable learning experience. Setting the joint third-fastest time through a snowy SS13, equalling my best-ever stage result, was a nice way to end to a really difficult day."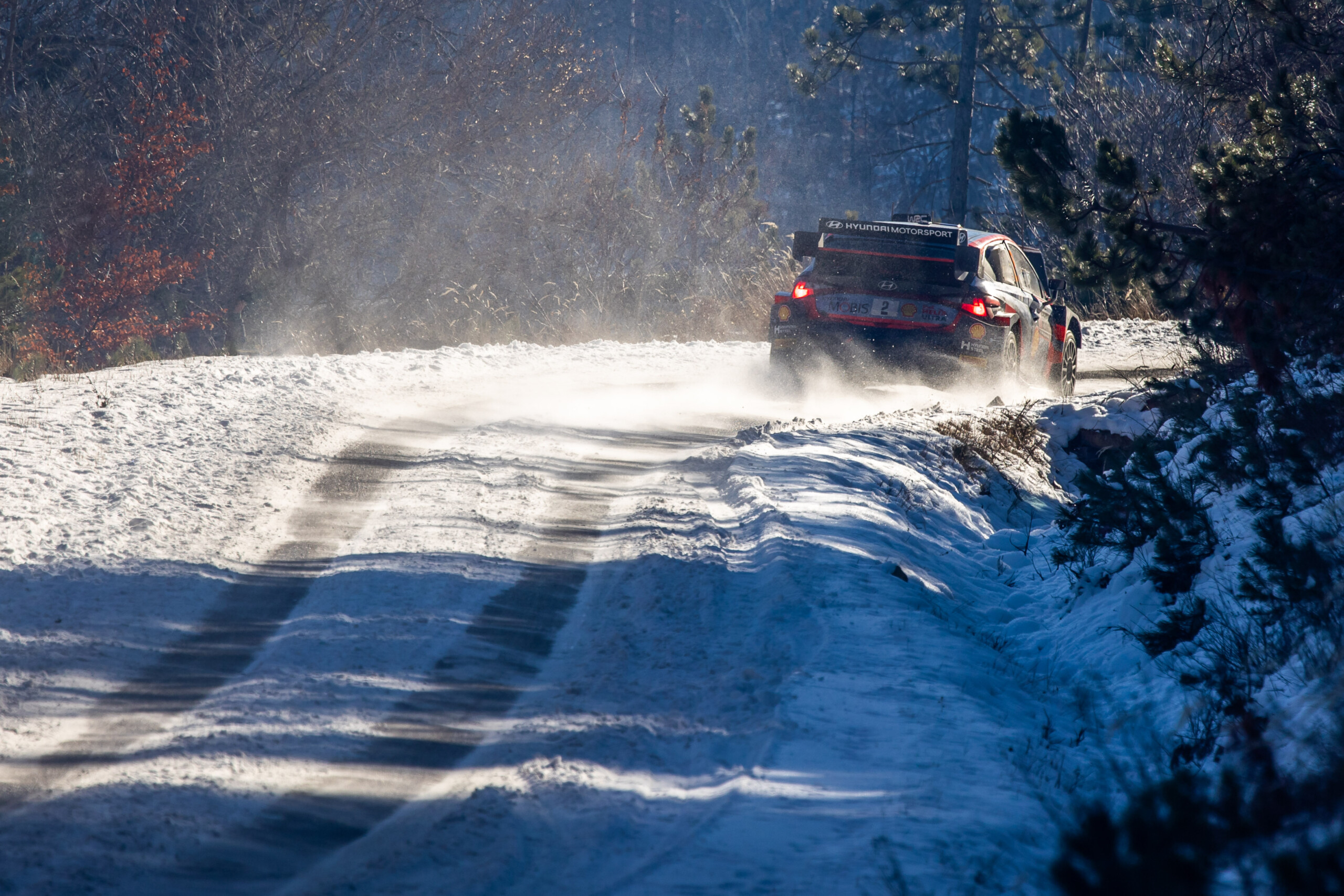 Ott Tänak (DNF)
"The car felt OK today, there was no real drama. The puncture on the first stage was one of those things that happen. We continued but with no spare tyre left we had to keep things as tidy as possible. Unfortunately, in the final stage on the icy conditions, we made a very small, but ultimately costly mistake. We picked up some damage and that was it. We were leaking coolant and the engine was overheating so we had to stop the car on the road section. Unfortunately, we won't be able to continue tomorrow but we are committed to learning from this challenging weekend to build for the rest of the season."
Sunday
Well, we are set for 67km's over four stages and no service again either. Who will emerge on top? Can Loeb fight back for M-Sport Ford, or will Ogier triumph again? We shall find out tomorrow!