The championship returns after as always, a short winter break. This will be the 91st running of this classic event, and M-Sport Ford return as the winning team after their victory with Seb and Isabella.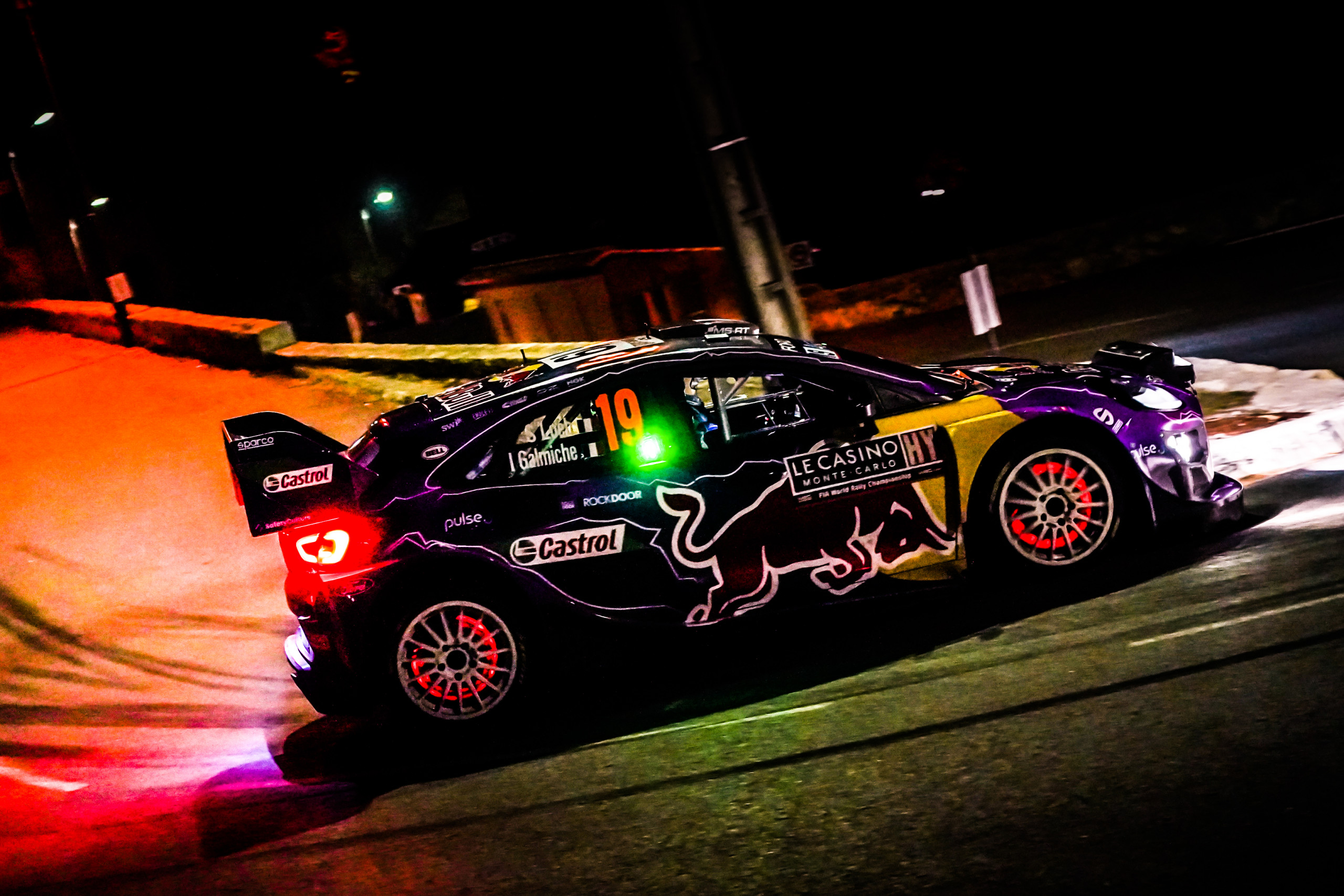 Let's take a look at the stages then. The rally has over 325km's over the 18 stages.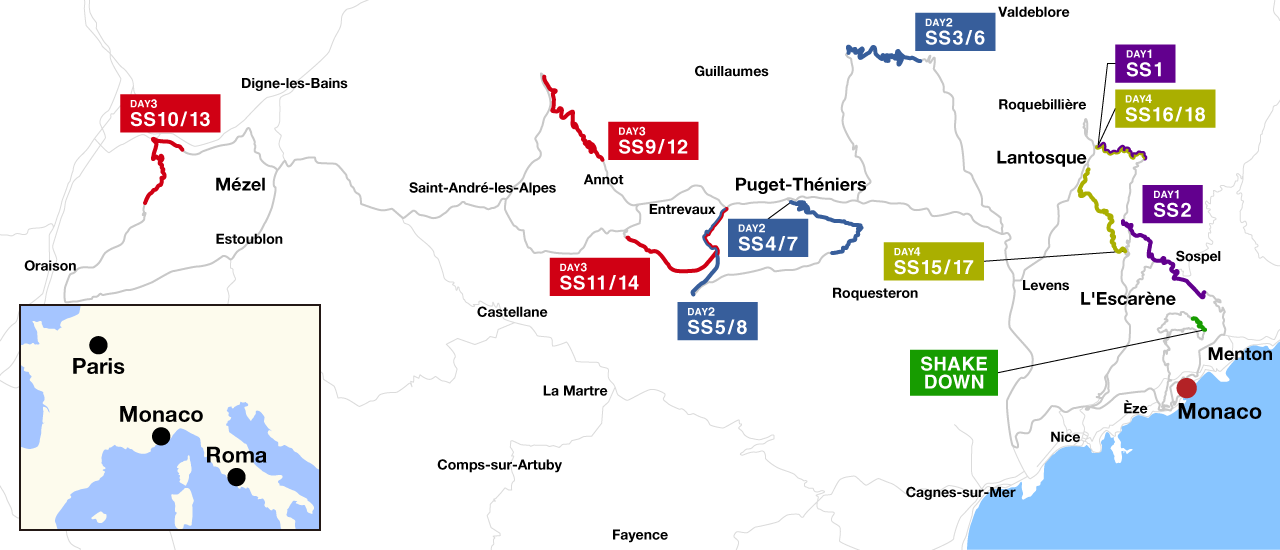 Rallye Monte-Carlo begins on Thursday with two evening stages, including the longest test of the rally: La Cabanette / Col de Castillon (24.90km)
Friday's itinerary consists of two loops of Roure / Roubion / Beuil (18.33km), Puget-Théniers / Saint-Antonin (19.79km) and Briançonnet / Entrevaux (14.55km), separated by a tyre fitting zone
Saturday is the longest day of the event, with the six stages boasting a total distance of 111.78km
The rally concludes on Sunday with two passes each of Lucéram / Lantosque (18.82km) and La Bollène-Vésubie / Col de Turini (15.12km), with the second of the latter acting as the Power Stage.
We have already seen the detailed changes to two of the three teams. It will be interesting to see who has made the most of their testing schedule over the winter as they attempt to understand their new cars and how to get the most out the performance capabilities.
Let's hear from the drivers.
Toyota Gazoo Racing
Kalle Rovanperä
"My feeling is good before the start of the new season. We know that it will not be easy to defend the championship. We have seen that the competition level is getting higher all the time, so we need to try and raise our game also and keep pushing hard. The team is again doing a great job to try and maximise the performance and make the car faster and stronger. Rallye Monte-Carlo is a special event, and usually makes for a bit of a tricky and nervous start to the season. But I'm more confident going into the rally than I was last year when everything was so new with the car; now I know that we should have everything in the right direction and be able to have an easier start. It's never simple to have a clean rally there, but that will be our plan to begin the season in the right way."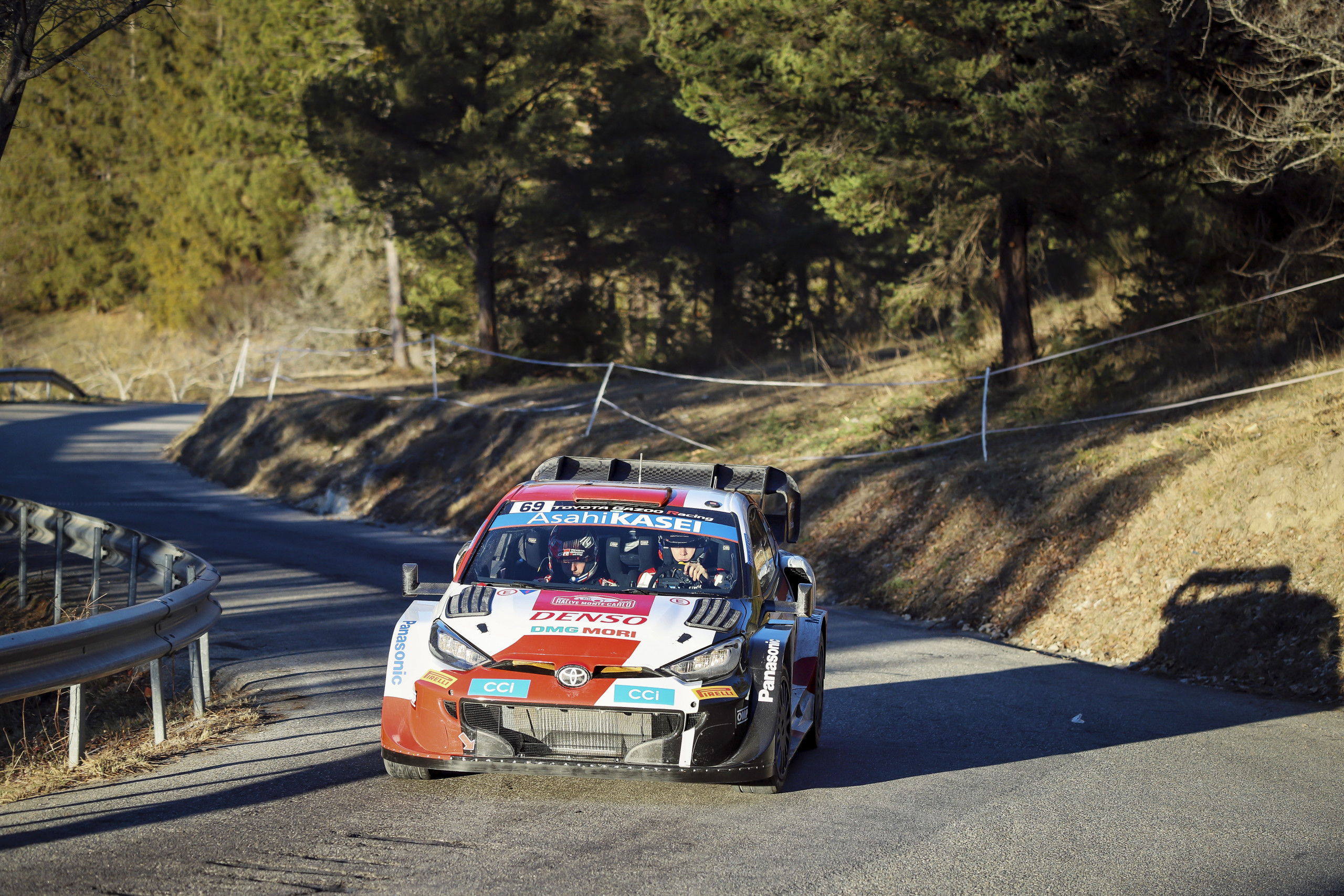 Elfyn Evans
"The WRC off-season is always pretty short, but I was still happy to take a bit of a break and now I feel ready to go into the new season. Last year fell short of my own expectations personally, but we managed to make some progress and I'm hoping to be able to put better results together this season. The team is always working to evolve the car, and twelve months in to the Rally1 era we understand things a lot better. Like always it should be a competitive year, but I definitely feel that we're in a better place to challenge, and to fight for the title remains my goal. Rallye Monte-Carlo is a classic event and one that everyone wants to win. It's always a big challenge, especially with the conditions, but it's a challenge I enjoy and hopefully we can start the year with a positive result."
Sébastien Ogier
"I'm still very excited at the start of the season, even though I'm no longer taking part in the full year. It's always a pleasure to sit behind the steering wheel of a top WRC car. Last year I really enjoyed doing these few rallies. It was good to see I could still be competitive, and the target is to try and stay on a similar level this year and fight for some more wins. I know that the team is never relaxing; even though the last seasons have been very successful, they are still working very hard. Rallye Monte-Carlo is probably the one I want to win the most and I will do my best once more. Preparation has been more difficult as everybody is limited to one day of testing, which is difficult for such a complex event with different conditions and tyre options. But it's the same for everybody, and I will try to make the most of my experience."
M-Sport Ford WRT
Ott Tänak
"Rallye Monte-Carlo is always a difficult one to expect something, but for sure it's the trickiest rally of the season. It won't be any easier this time as well to get into the rhythm right away, so we expect nothing less than another tricky weekend in the mountains.
"We tried to get the best out of our first test days and we were lucky to experience the car in different conditions. It's never easy to start the season from the blank page and building up the setup, but the boys and girls from M-Sport are working hard and hopefully we are well prepared for the upcoming challenge. I'm really looking forward to our first race together."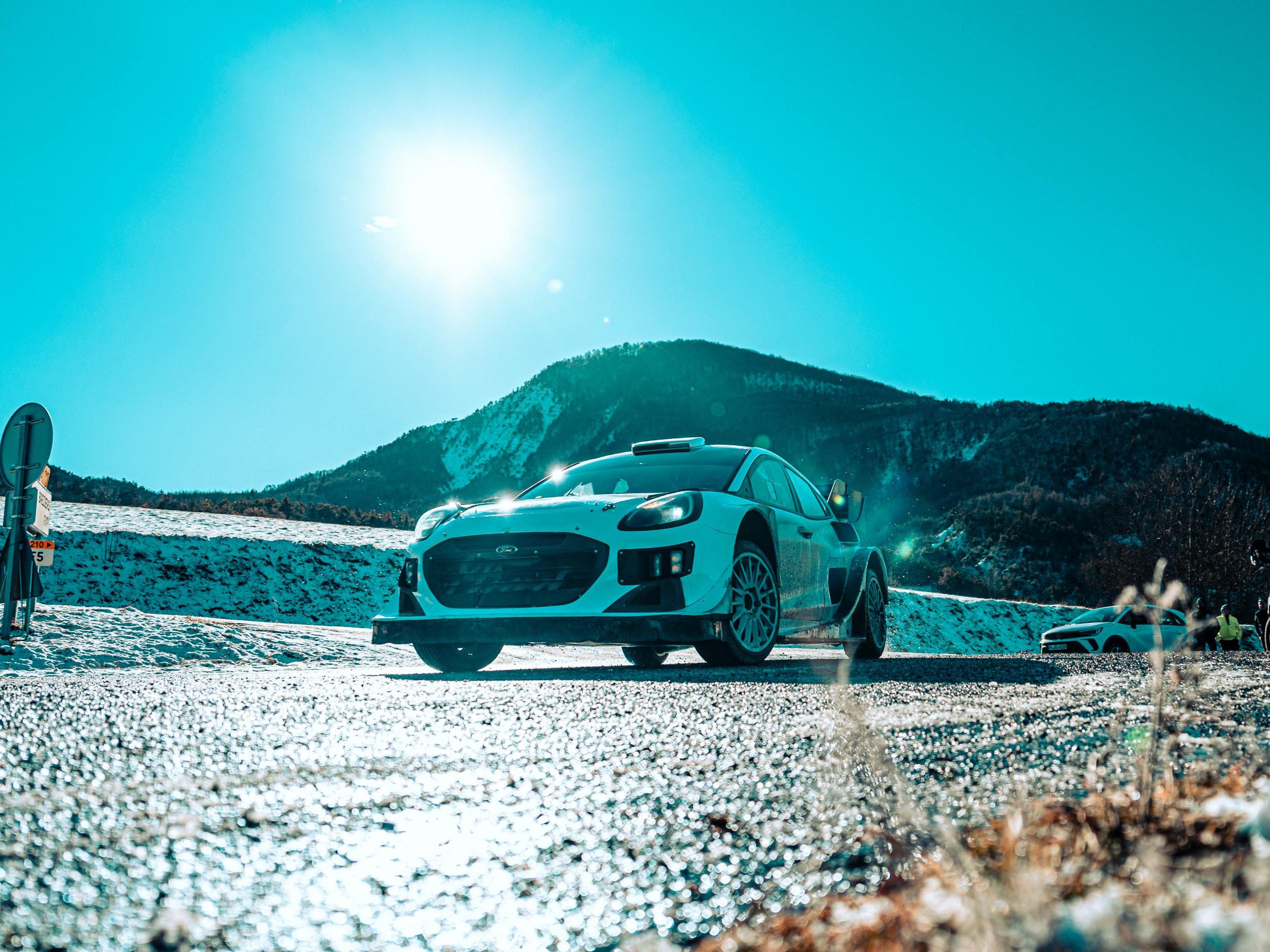 Pierre-Louis Loubet
"I'm really happy with this week's test; we tried a number of things, much more than usual, and the car felt great. The car is built for these kinds of roads and it's very enjoyable to drive. I hope we will see similar conditions to the test on the rally next week, that would suit us really well.
"I'm trying to stay calm, it's a fantastic opportunity to have my first full season with M-Sport, but it's also a big responsibility and I take that very seriously. So, I'm trying to keep a cool head, and we'll see how we do throughout the season. We have all the tools we need to do well."
Jourdan Serderidis
"Starting the WRC season with a Puma Rally1, with M-Sport at Monte-Carlo is first a privilege but also a major challenge. Considering the level of competition and the tricky snow and ice conditions, I will be more than happy to be in the top 20 of this fantastic rally. It's not only the most beautiful event on the calendar but the most challenging as well. We had a good test in snowy conditions yesterday, so I believe we are ready for the fun!"
Hyundai Motorsport
Thierry Neuville
"I always like starting the year with Rallye Monte-Carlo; it is an event where we have been competitive in recent years. I expect we will face some tricky conditions, despite the warm weather in the region at the moment. Monte-Carlo is always a bit of a surprise, but I'm looking forward to it. It's nice to kick off a new season; everyone is on equal points again, and it's up to us to make the best out of the clean slate. The package of the Hyundai i20 N Rally1 Hybrid has improved so much since its first round in 2022, which helps with our confidence going into this year. There's been some slight evolutions on the car which will give it even more performance. We never know what our opponents have done during the winter, but I don't think there will be any big changes. While everybody will have improved a bit, hopefully we are all on a similar level."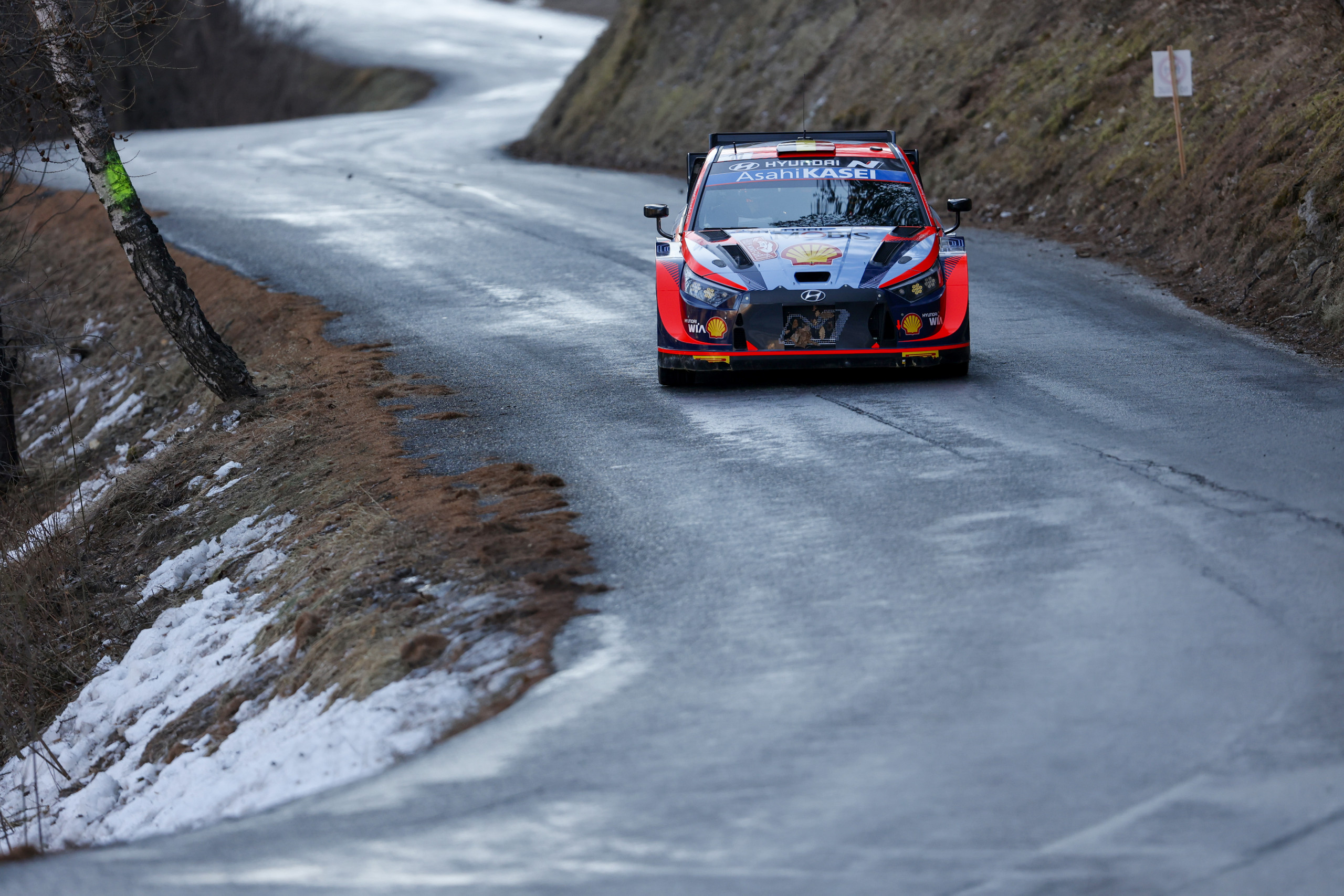 Esapekka Lappi
"Rallye Monte-Carlo changed location last year; it moved closer to Monaco and there was a bit less snow and ice than before. I don't know whether that will be the case this year as well, but if it is, then it will certainly make things simpler for us, as we also have to learn a whole new car. Thursday night is always quite tense – I have to say it is not the nicest feeling climbing up the hill in the darkness on slick tyres in potentially icy conditions! There is excitement, but there is also a small bit of fear. However, it's quite special, and the following morning you feel more at ease – at least in your mindset. I'm excited to start this adventure with a new team; I will only have one test day on tarmac, but I will go there with my mind open and not give up before we've even started. I am confident we can have good pace – maybe not from the very first stage, but certainly we will develop a lot during the weekend and hopefully finish well."
Dani Sordo
"Rallye Monte-Carlo is a difficult event, but now it is based more around Monaco and the south of France it may be a little bit better in terms of the weather. It is always a challenge due to the conditions; normally it is cold, and you have the potential for ice, especially first thing in the morning. As a result, in the course of one stage you can come across so many different levels of grip on the tarmac, so it is very demanding. However, we need to be a little bit closer to the rally to see what the weather will do and understand what we are going to face on the stages. It is important to start the season well; every time you arrive to the first event you do so with full power and recharged batteries. Overall, I really like Monte-Carlo and its stages, so hopefully we can perform well and begin the year with a positive result."
The WRC2 category is hugely supported as well in this round with Skoda, Ford, Citroen, Hyundai and Volkswagen cars being run.
M-Sport are running two Fiesta Rally2 cars for Adrien and Gregoire this year. Let's hear from them both.
Adrien Fourmaux
"Rallye Monte Carlo is, of course, the most famous in the Championship, and it's always a fantastic way to start the season. We're hoping for a good result on this rally to give us the best start possible for the WRC2 Championship. It's one of the most difficult rallies of the season, with tricky and changing road conditions, and we should have the full effect with some snow and ice conditions too. I'm looking forward to getting back out in a Rally2 and seeing what we can achieve."
Grégoire Munster
"We're looking forward to going to Monte Carlo for the first time with a car prepared by M-Sport. We've done the rally a few times in the past so we have some experience there, but I don't think it would be realistic to say we will aim straight for a big result. We will just try to get familiar with the car, be consistent throughout the weekend and see where we end up. We want to start our campaign on a good footing."
TokSport will also be running a number of the new Skoda Fabia RS Rally2 for the following drivers: Sami Pajari, Nikolay Gryazin and Marco Bulacia. In addition to those drivers, Oliver Solberg, Chris Ingram and lots of others will also be driving Skoda's as well. Hyundai's will be run by Motorsport Ireland for Josh McErlean and William Crieighton. Finally, there are also some C3 Rally2's for Yohan Rossell, Stephane Lefebvre and Sean Johnson. It's great to see this championship so well supported and this championship will likely be decided just like last year on the final round. The drivers get to choose the rounds that they enter, which brings an interesting element of uncertainty and unpredictability to the championship.
Summary
Who are the drivers that are likely to challenge for victory this weekend? It's fair to say that Seb Ogier will be in the mix along with Thierry Neuville. Other drivers likely at be at the front include Kalle, Elfyn and Ott. Rising young stars Takamoto and Pierre-Louis will look to gain more experience for the future and the young Frenchman will certainly benefit from his new co-driver Nicolas Gilsoul who won this rally with Thierry in 2020.
The action starts on Thursday evening with the first two stages in the evening. Enjoy!