We return to Finland for the second time this year, but the first time on the gravel roads since 2019. It's been too long, but it is good to return! Also returning to a full world rally machinery is Esapekka Lappi and Janne Ferm. The 2017 Rally Finland winners are back in a Toyota Yaris and have recently tested that car. It's been too long for them out of one of these cars, and I am glad that they are back.
With 287.11km of competitive kilometres over nineteen stages and run much later than usual, it will be an interesting event. Here's a look at the stages. The last two stages on Friday and Saturday will be run as the sunsets.
Secto Rally Finland itinerary:
Friday October 1
Shakedown, Vesala 0801
SS1 Harju 1 2.31km (1.43 miles) 1338
SS2 Ässämäki 1 12.31km (7.64 miles) 1436
SS3 Sahloinen-Moksi 1 21.37km (13.27 miles) 1526
SS4 Ässämäki 2 12.31km (7.64 miles) 1708
SS5 Sahloinen-Moksi 2 21.37km (13.27 miles) 1758
SS6 Oittila 19.75km (12.27 miles) 1900
Saturday October 2
SS7 Kakaristo-Hassi 1 18.17km (11.29 miles) 0816
SS8 Päijälä 1 22.61km (14.04 miles) 0914
SS9 Arvaja 1 13.49km (8.38 miles) 1038
SS10 Patajoki 1 20.55km (12.76 miles) 1128
Service Jyväskylä 1243
SS11 Kakaristo-Hassi 2 18.17km (11.29 miles) 1516
SS12 Päijälä 2 22.61km (14.04 miles) 1614
SS13 Arvaja 2 13.49km (8.38 miles) 1738
SS14 Patajoki 2 20.55km (12.76 miles) 1828
SS15 Harju 2 2.31km (1.43 miles) 2000
Sunday October 3
SS16 Laukaa 1 11.75km (7.30 miles) 0835
SS17 Ruuhimäki 1 11.12km (6.90 miles) 0938
SS18 Laukaa 2 11.75km (7.30 miles) 1101
SS19 Ruuhimäki 2 11.12km (6.90 miles) 1318
Let's hear from the drivers.
Toyota Gazoo Racing WRT
Sébastien Ogier
"Rally Finland is another rally that I love to drive. At this time of year, it could be a different challenge and a bit more difficult than what we are used to. We will discover more in our test just before the rally. For sure we can expect some colder conditions, and I have to say I am hoping for some dampness as well so we have less of a disadvantage opening the road. The Yaris WRC was born on Finnish roads so it should perform well there but I am expecting tough competition as well, including from my team-mates. Nothing is decided in the championship yet so let's see what approach we will take on this rally, but I'm looking forward to driving those roads in this car."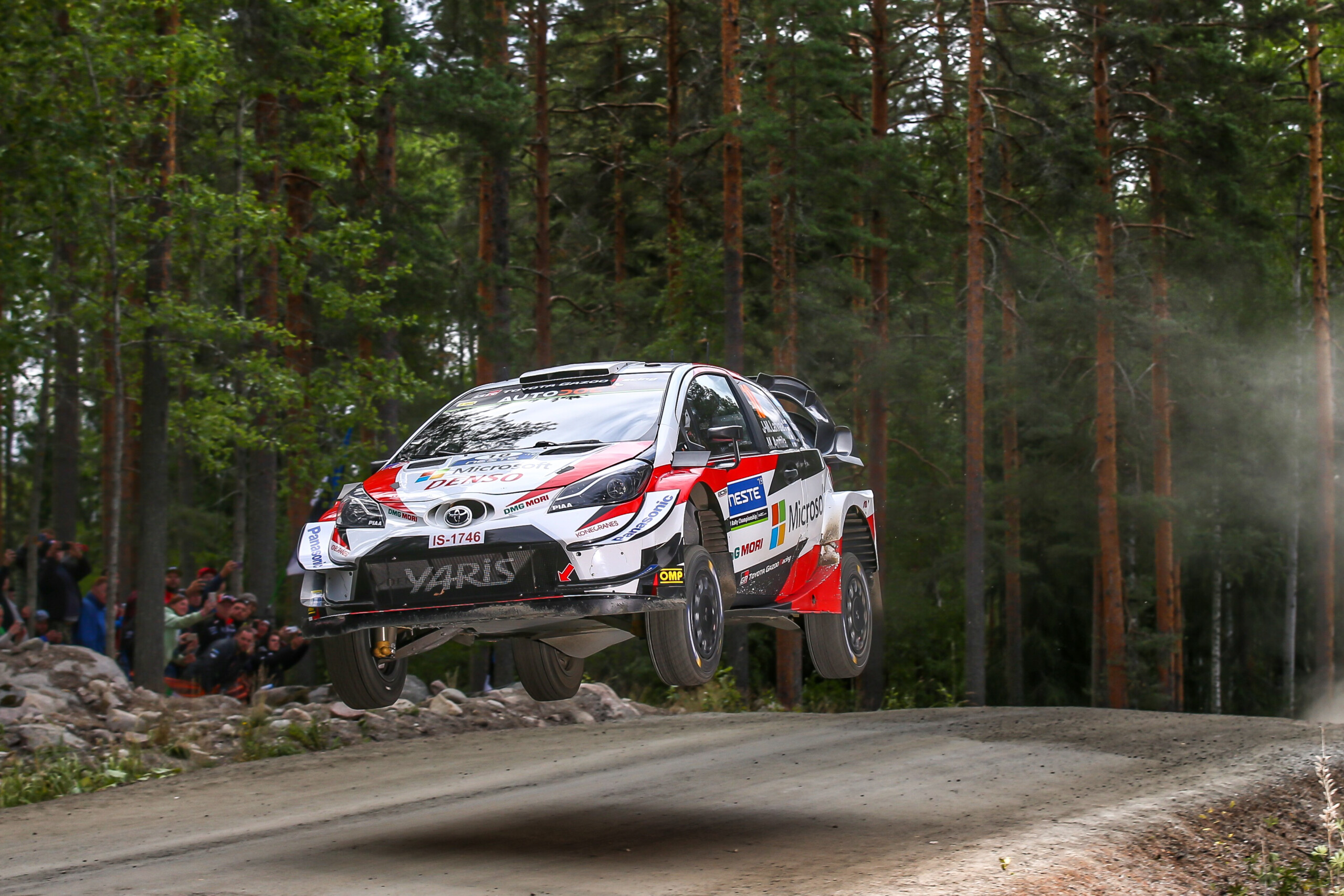 Elfyn Evans
"Finland is one of my favourite rallies on the calendar and I always enjoy the feeling of driving there. For me it's actually been over three years since I last competed there, having missed the event in 2019, so I'm really looking forward to being back on those stages. At this time of year there will be a few new challenges which will be interesting, with the potential for different weather conditions and the fact we'll be doing some stages in the dark. Our test before the rally will be quite important, as much for getting back up to speed on those roads as for deciding on car setup. For myself the drivers' championship looks more difficult now but our approach won't change, and I'll go to Finland trying to do my best like always."
Kalle Rovanperä
"Driving Rally Finland in a World Rally Car is going to be one of the coolest things for me in my career so far. A home rally is always different and Rally Finland is something special: It's normally a really nice event and you can really feel the atmosphere there. Now that it's later in the year, the conditions could be really difficult if it's wet and muddy. That could change things a bit but I'm really looking forward to it, and it's going to be really nice to see the fans cheering for us on the stages. It helps to have three really good rallies under our belt going there, but I think that it's going to be a tight fight. Hopefully we can have a good weekend."
Hyundai Motorsport
Thierry Neuville
"Rally Finland is a very popular event – in the past, it seemed only Scandinavians could win there, but other drivers have recently been getting faster in Finland as well. I haven't been able to win it yet, but I have finished on the podium once in the past. It is a very nice event, but it's one of the tougher ones for me. I am always fast at technical rallies where road position is very important, however in Finland the goal is to keep it flat and it's very different to my natural driving style. However, I am able to adapt, and this is where the recce plays a vital role; you need to have a lot of trust in your pace notes and just go for it. We know we have what it takes to finish on the podium, so that's our target for next weekend."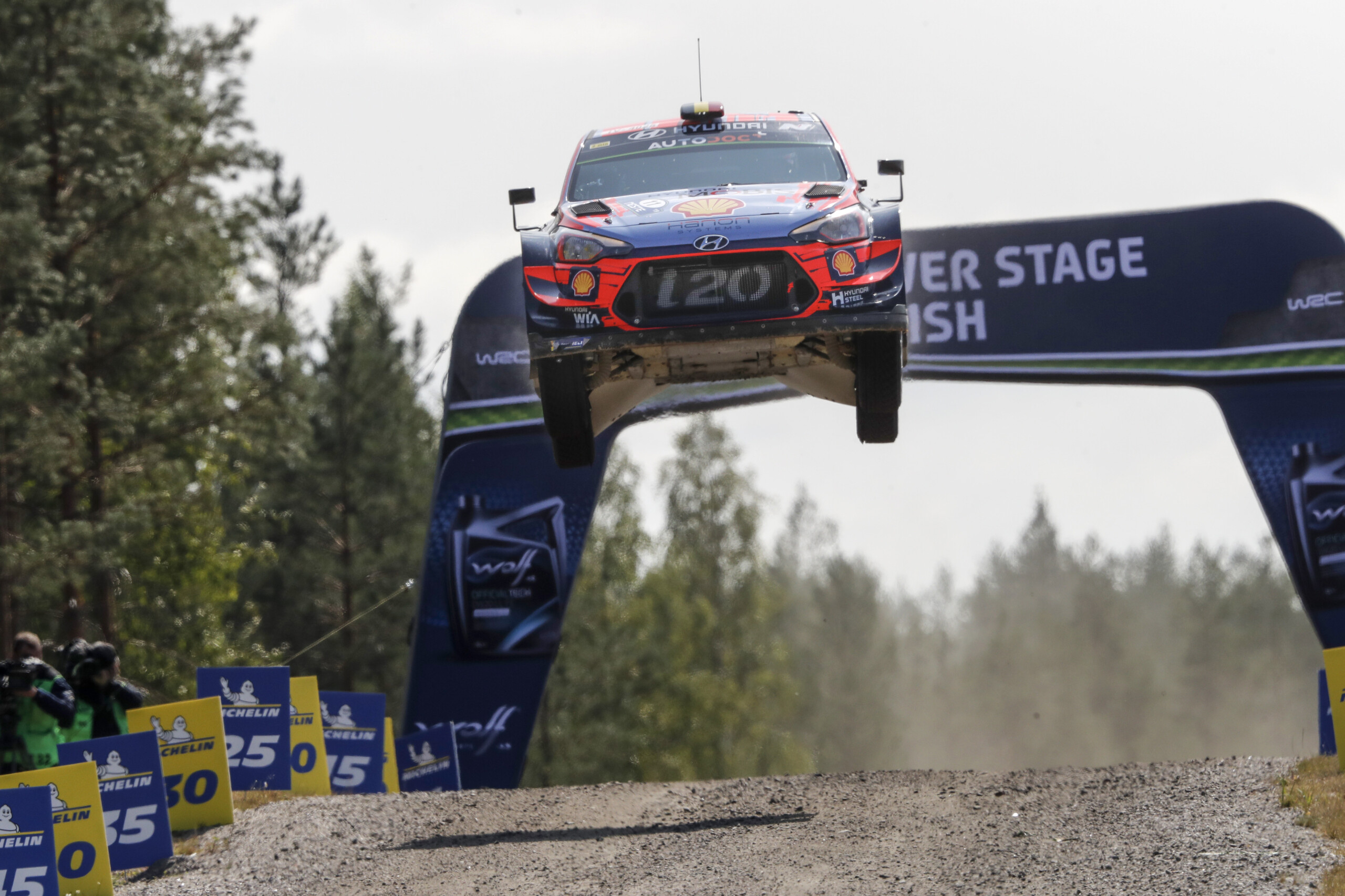 Ott Tänak
"The characteristics of this rally will be very different. There is a big part of the route that we haven't seen previously, so we will need to put a lot of effort into our recce to ensure our pace notes are completely accurate. The weather could also change quite a bit, so this will keep us on our toes. As the last full gravel rally with this generation of WRC cars – in my opinion, they are probably the best ever – I will definitely enjoy this event. The roads are normally both fun and challenging at the same time, and as it is so fast with small gaps, we should have a great competition. Let's see if we can take a third Rally Finland victory – we know our competitors and it will be tough, but we have worked very hard in the last two years so now is our chance to show we can fight in fast rallies."
Craig Breen
"As a crew we tend to go well on events with this kind of profile, and I think this could be another strong event for us given our current form. The roads evolve every year, and as we've had a two-year break, I think we will notice a lot of changes. In terms of set-up, you need a car that gives you confidence to carry the speed on the roads, and a stable rear will enable you to really chuck the car into those long, fast corners and jumps. It's the rally where you have to be the most committed. I'm still searching for my first win – it feels like it has been eluding us now for some time, but we are getting closer and Finland will present one of the better opportunities this year, so we will do everything in our power to make it happen."
Jari Huttunen
"I am really looking forward to getting back into the Hyundai i20 N Rally2 in Finland. This will be my first WRC2 event on gravel with the car, so we might face a steep learning curve. I am hoping my existing knowledge of these roads will put me on the front foot next weekend, as I have finished on the podium in the past and taken a victory there. We have shown the car is capable of winning rallies in Ypres Rally Belgium, and I think we have the potential for another good result at this demanding and fast rally."
Oliver Solberg
"This is probably the rally I have been looking forward to the most this year. I can't wait to take the Hyundai i20 N Rally2 there – we saw we had good speed and we were leading in Greece. The roads are gravel again but they are very different from Acropolis and so much faster. One of the things I really look forward to is driving in the dark, which will add to the extra challenge. In terms of a result, I know there are some really fast guys who know almost every inch of these roads, so we have to be realistic. I am focused on taking the experience and enjoying driving the car. My new co-driver Craig is a good guy, a former team-mate and somebody I know well. I'm looking forward to working with him."
M-Sport Ford WRT
Gus Greensmith
"Very much looking forward to Finland, it's one of the rallies every single driver looks forward to. It's probably the rally that gives each driver the most satisfaction, in terms of pure driving experience. Especially in these 2017 cars, it's something remarkable. I am really grateful the last gravel stage I will drive this incredible 2017 machinery will be Ruihimaki. It's been special to drive these cars and something I will never forget.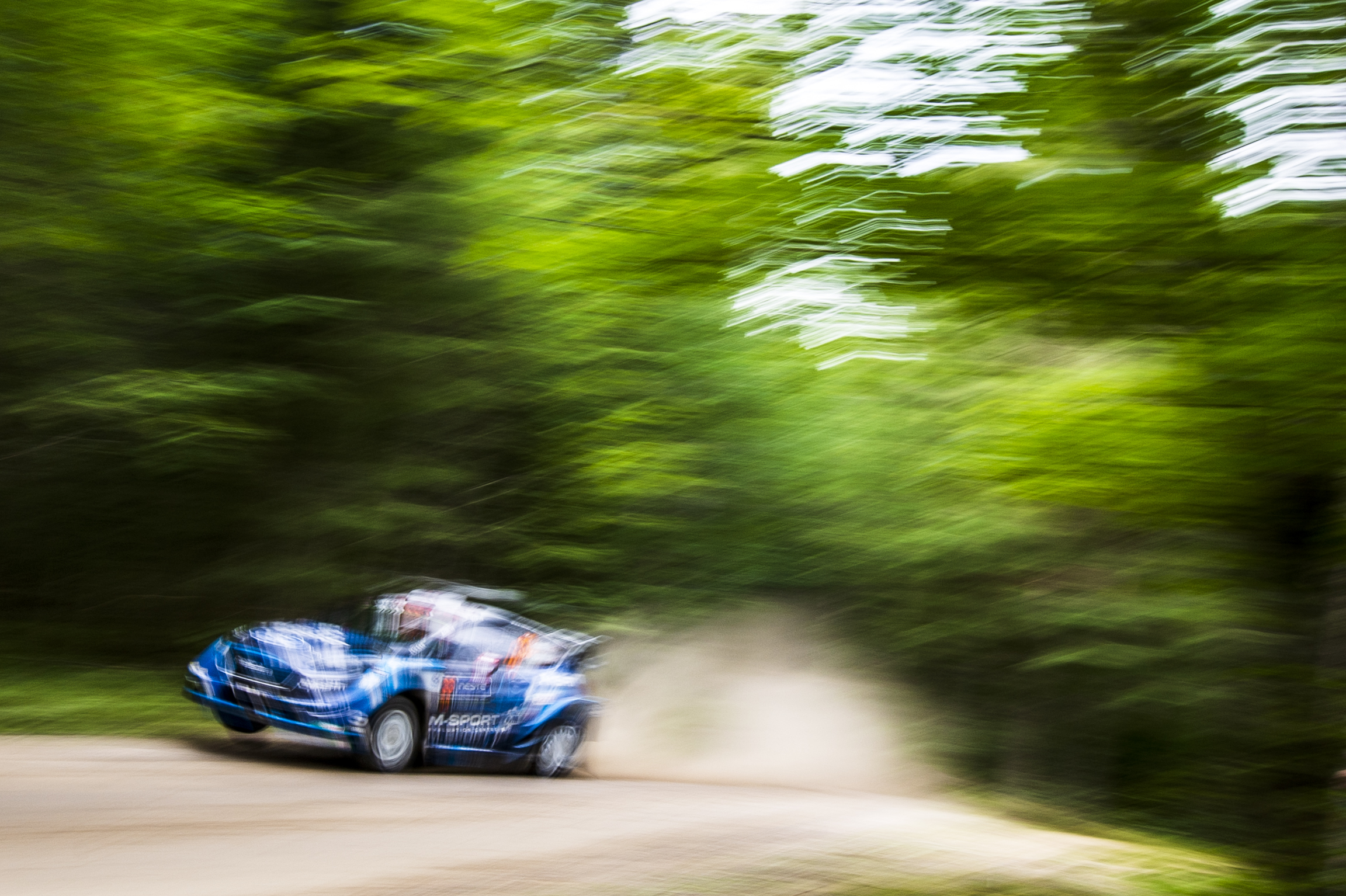 Adrien Fourmaux
"I am really happy and glad to be taking part in this famous rally. Rally Finland has always been an exciting rally for me, especially in terms of spectators, even in 2019 when I did the rally in a Fiesta R2. It will be my first time in Finland with four-wheel drive, and will be interesting to work with Alex for the first time together. It will be a big challenge but we will do our best and take all the experience we can from the event.
Summary
Well, who can win this weekend then? Well, it's hard to look past Ott Tanak. If he gets comfortable in his i20, then he has to be one to consider. Joining his teammate as a possible winner is Craig. His co-driver Paul Nagle guided Kris Meeke to victory in 2016 – Perhaps Craig who has taken third in this event, and was Kris Meeke's teammate in 2016 can go even better? Thierry who has scored a best result of second place in 2013 is probably the one driver that we would most surprised to win this weekend, given his recent results in Finland, but we shall see.
The world champion, Seb, will hope that a slightly damp first day will allow him to keep the gap to the leaders small and to then be able to unleash the performance of his Yaris on these stages. 2017 winner, Esapekka, will be hoping that his return to the top cars will bring him another victory. He knows the car very well, but he's not sat in it since the end of 2018. Will this hold him back? Time will tell. Elfyn will look upon this event as a chance to show the speed that took him to second place in 2017, and perhaps he'll take victory and join Kris Meeke as British winners? Finally, Kalle who is now a double winner at the top level has to be considered as a possible winner of this year's event.
For the M-Sport drivers, Adrien will look upon this rally as a chance to gain experience for the future, but perhaps on the second run stages, will show some pace if he can get comfortable. Gus crashed out of this event in 2019, but with a new co-driver this year has shown good pace. Again, if he can get comfortable, then we should see some top times from him.
Well, it all starts on Friday morning. Keep up to date with our daily reports at the end of each day.