The F1 paddock this season have been known for keeping the worst secrets, like George Russell's move to Mercedes that took a while to be confirmed. It's been touted for a while now that the Losail International Circuit in Qatar will host an event this year, as F1 has been reviewing options to replace the Australian Grand Prix since mid-August.
The FIA has officially confirmed the 20th round of the 2021 season will be held at this track on the weekend of 19-21 November, a part of the Middle East finale as F1 then travels to the new Jeddah street track in Saudi Arabia, before concluding at the updated Yas Marina track in Abu Dhabi. The other interesting news is that Qatar will join the F1 calendar for 10 years from 2023 onwards as it has the FIFA World Cup to focus on in 2022, which suggests either F1 will either lose a race or is aiming for a 24-race calendar.
The Losail Circuit is 22 miles north of Doha, the capital of Qatar, and has a single stand of around 8,000 capacity, which they could expand for the F1 event. It holds an FIA grade 1 license and is 5.38km in length with a 1.06km start/finish straight which would be perfect for a DRS zone very similar to Bahrain. Since 2008 it has been known for night racing. The fastest time set at Losail by any motorsport is 1:35:741 set by Nico Hulkenburg in GP2 Asia qualifying in 2009.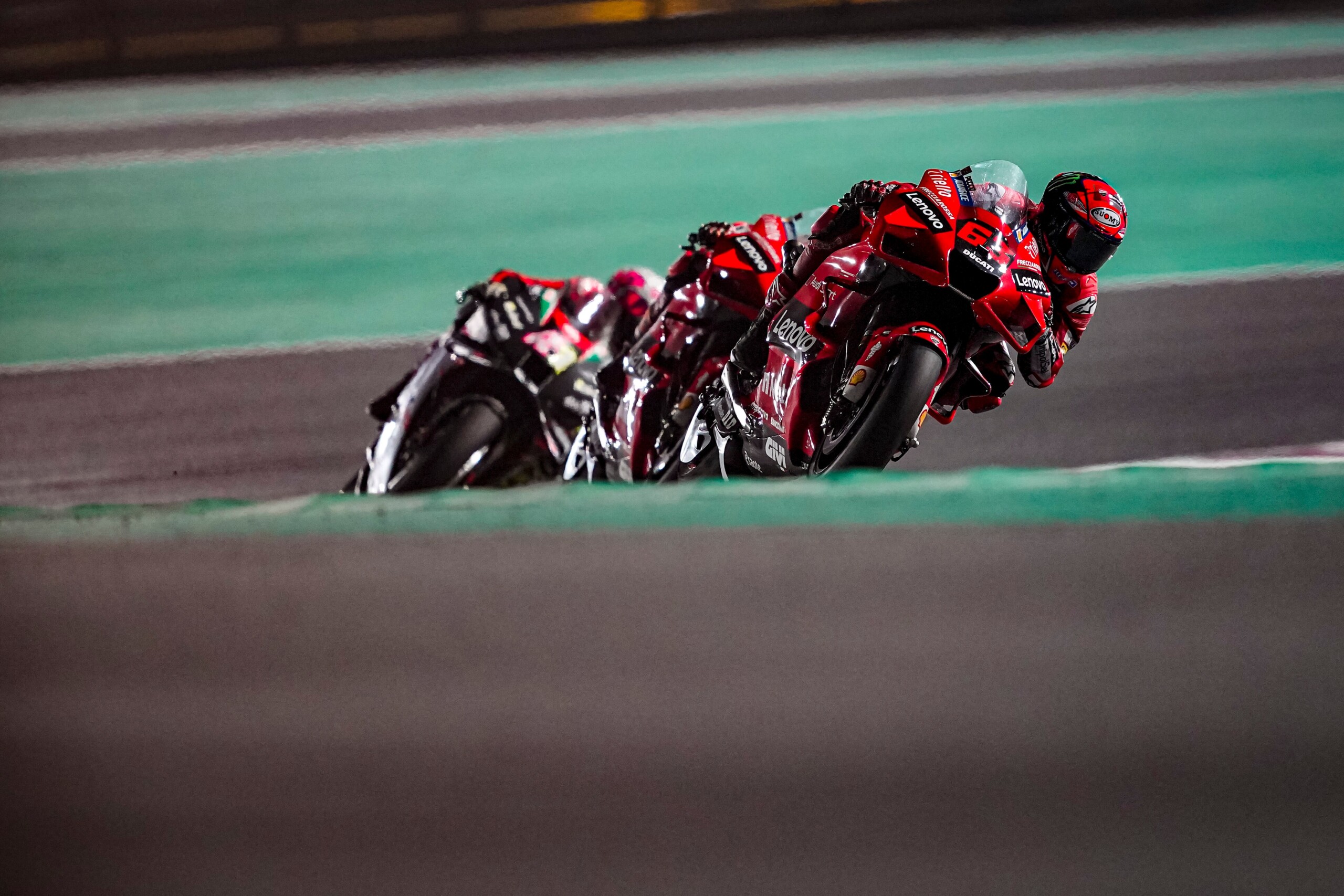 Losail has been on the MotoGP calendar since 2004 and has been its season opener since 2007. World Superbikes have also raced throughout the years as the track favours two wheels compared to four, especially if you look at the twisty nature of sector two. The last four wheel action on the track was the World Touring Car Championship action in 2017.
The closest Losail has come to Formula 1 was the GP2 Asia series in the 2008-09 calendar, when it was a part of the six track championship. A worthy note is that Sergio Perez competed in that season of racing, finishing second in race one and winning race two, thus being the only driver on the current F1 grid to ever to compete there.
Will Lewis Hamilton make this his 30th different track to win on? Hamilton has done well at first time attempts in 2020 as he won at Mugello, Portimao and Imola, but 2021 is very much a different season for him and Mercedes.
The 2021 calendar is now complete, still with a record-breaking 22 events if not the 23 they wished. But sure that number will more than likely come next year with the Miami International Autodrome in May.
2021 Season Conclusion
10 Oct – Turkey (Istanbul Park) 🇹🇷
24 Oct – USA (COTA) 🇺🇸
7 Nov – Mexico (Mexico City) 🇲🇽
14 Nov – Brazil (Interlagos) 🇧🇷
21 Nov – Qatar (Losail) 🇶🇦
5 Dec – Saudi Arabia (Jeddah) 🇸🇦
12 Dec – Abu Dhabi (Yas Marina) 🇦🇪