Well, what an amazing rally that we witnessed last weekend. Let's take a look at the performances of the crews over the weekend.
Well, first up Elfyn Evans and Scott Martin. Nine stage wins, with four in a row on Saturday morning set up their best victory of their careers. It was the kind of drive that we would expect to see from Ott or Seb and have brought to the stages over the recent years. The key thing with this drive was that it happened in Finland. Elfyn took stage wins and second overall in 2017, so we knew that he could score a good result at this rally. The other thing to consider is the way that he responded to his closest challenger throughout the rally. Ott did what he could to put pressure on his former M-Sport teammate, but Elfyn had an answer every time. He'd gone in a different setup route with his Yaris, and was far more comfortable than his teammates, and able to put the car where he wanted, allowing him to produce this result. Never forget, he's the first Welshman to win in Finland. It's brought him right back into the championship fight, now only twenty-four points behind Seb Ogier.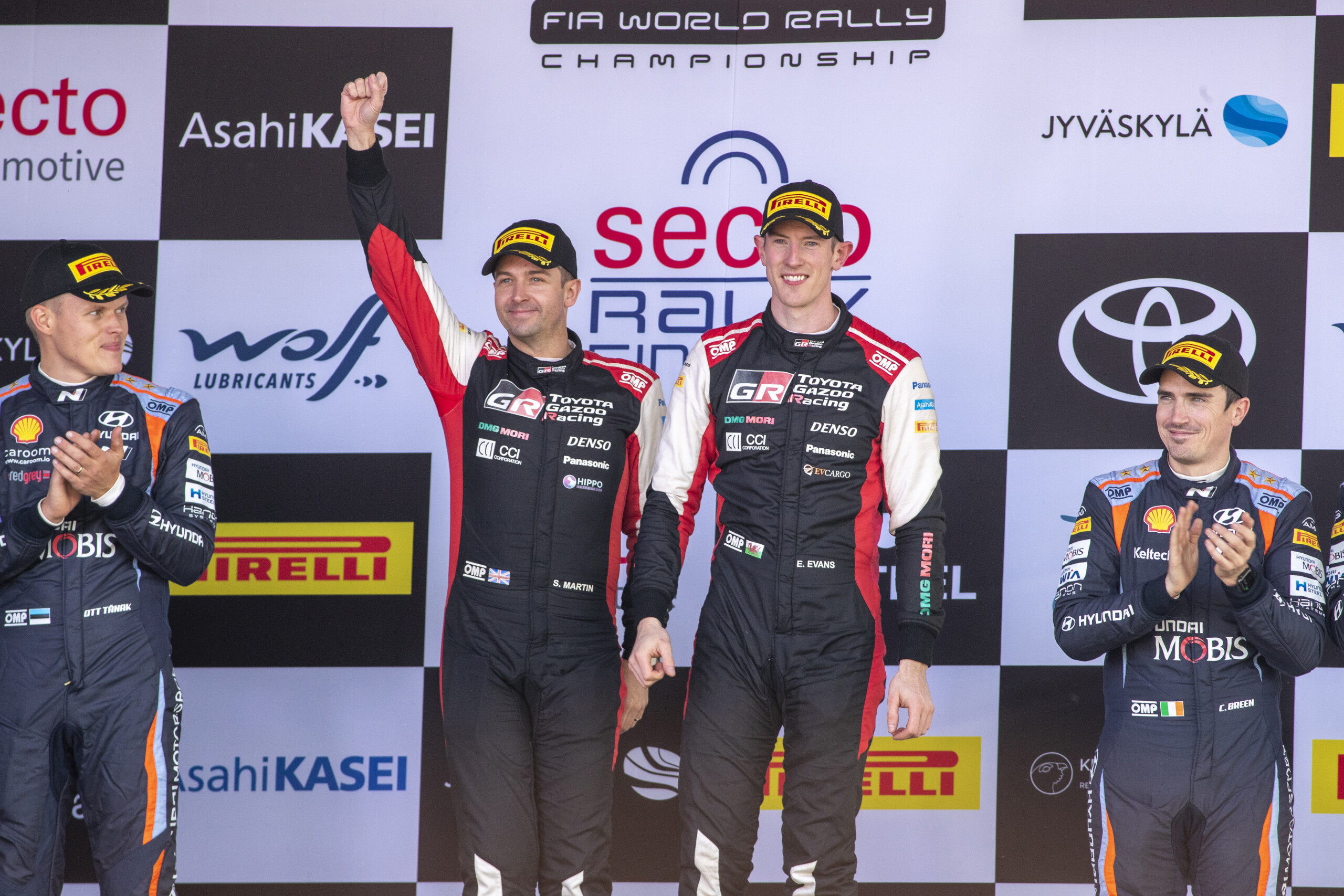 Next up is Ott Tänak and Martin Järveoja. Seven stage wins for double Rally Finland winner showed that Hyundai were really benefitting from the 2019 championship winners understanding of the challenges of this event. Normally that kind of performance would likely deliver the victory, but no matter what he did, Elfyn and Scott always had an answer to the Estonian duo. Never-the-less they'd delivered Hyundai their first ever podium at this event, and for that they should be applauded. This certainly bodes well for the future.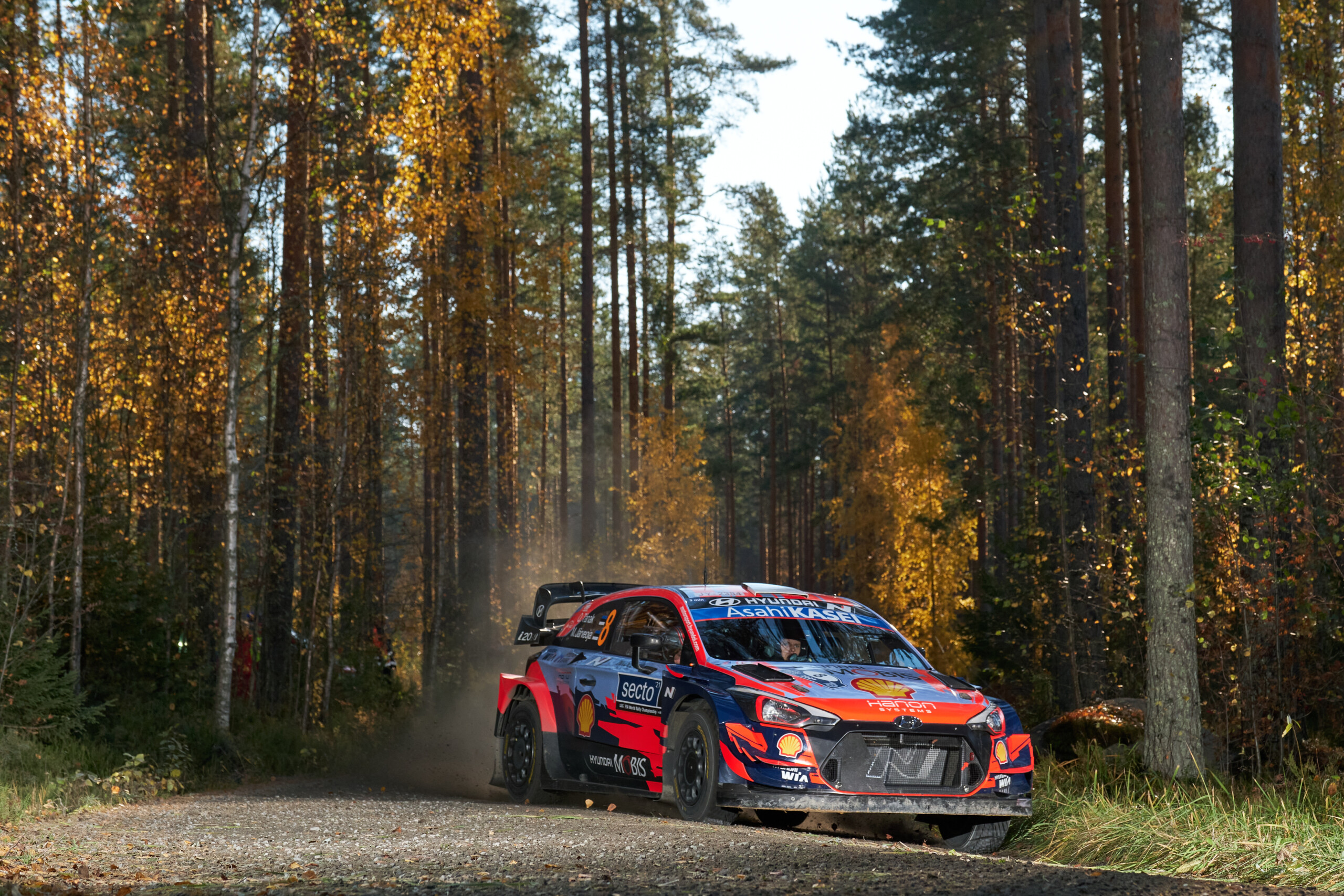 Okay, lastly, we have to talk about Craig Breen and Paul Nagle. The Irish duo came to this rally as podium finishers in the past. Craig took third in 2016 when he was with Citroen and Paul was Kris Meeke's co-driver when they won this rally in 2016, also for Citroen, so we knew that if they could get comfortable out there, that a top result was on, and so it was. They led early on and for a crew only doing a part season, they were really on it. Once Elfyn and Ott stepped up their pace in their battle though a crew that is only doing a part season was not likely to be able to challenge those that are in their cars full-time. Mind you, they had one over their other teammates, Thierry and Martijn, and that is why this drive to third place has to be shouted about. Of course, the great news is that Craig and Paul have signed for M-Sport Ford for two years, starting next year to spearhead their championship challenge with the new Puma Rally1 car.
Let's look at the other points finishers then, starting with Esapekka Lappi and Janne Ferm. Fourth place for the 2017 winners was a good result for a crew that last competed the Yaris WRC at the end of 2018, not forgetting that he last drove a WRC at the end of 2020 with M-Sport at Rally Monza. For a crew of such quality, it must have been very hard to be away, but with this result it shows that they deserve to be at the top of this sport. Of course, it was announced on the 7th of October that he will be back at Toyota sharing a car with Seb from next year. This is great news for them and of course for the championship.
Let's talk about Seb Ogier and Julien Ingrassia. They weren't really on the pace to be honest, until they adopted Elfyn's setup. Obviously, it was always going to be very hard for them what with opening the road throughout Friday's stages. Once they did take those settings, they were quicker but the damage had been done early on and fifth was the best that they could get. Of course, a time penalty was handed to them after Seb didn't do his helmet strap properly for stage twelve, but I think even without that I'm not sure that they would have got fourth anyway. To add to their woes, the power problem on the powerstage meant that they only took the points for fifth place.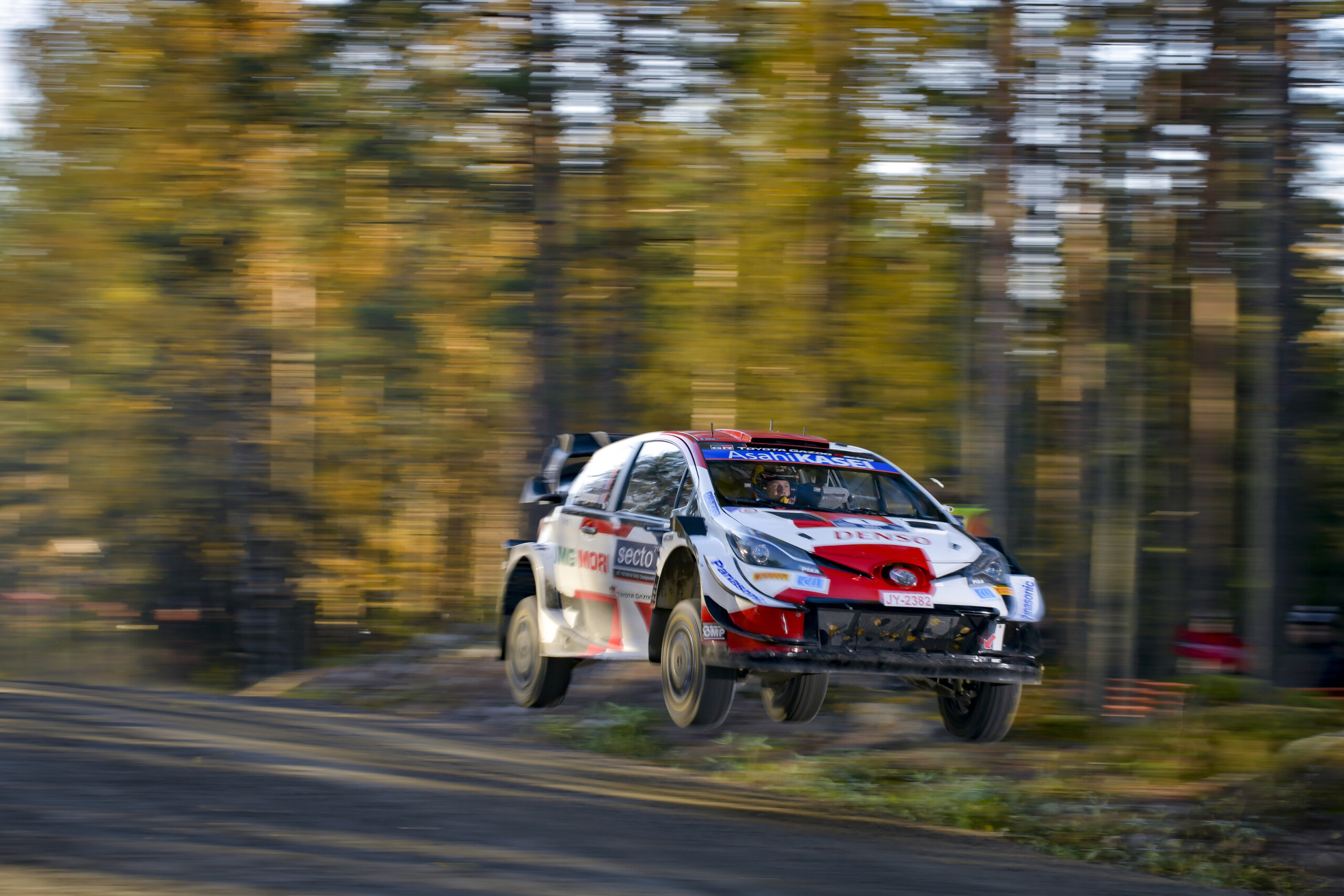 At M-Sport, Gus and Chris and Adrien and Alex weren't really on the pace, but to be honest for them to just complete the rally without any problems and mistakes on a very challenging event, they certainly managed that well. Of course, it was to be expected that Gus and Chris who have more experience with this car on this surface would finish ahead of his teammate. For Adrien with a new co-driver alongside him and also competing in a WRC Fiesta on this event for the first time, it's fair to not have expected a massive result from them.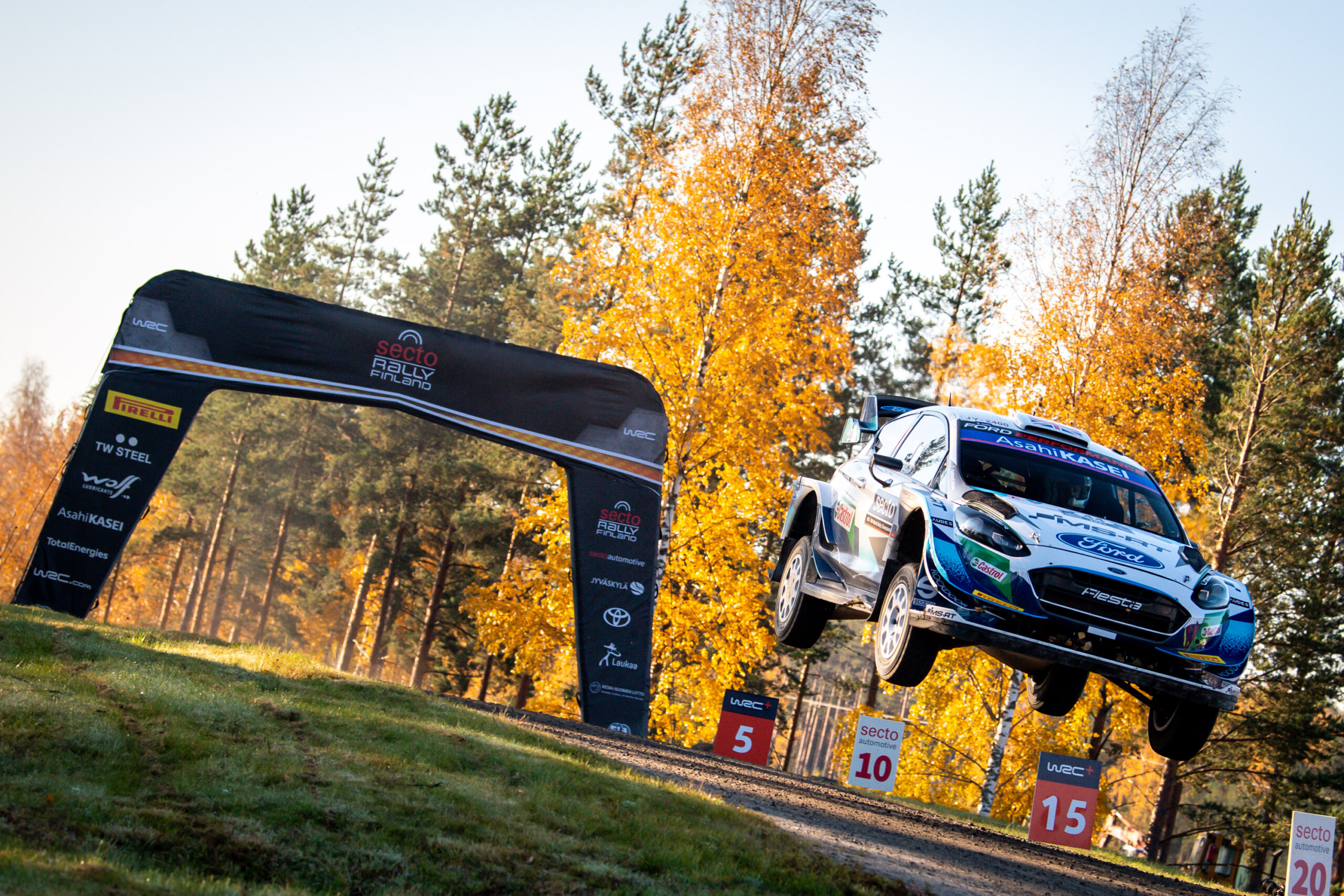 Takamoto with, with another temporary co-driver as we await Dan Barritt's return actually led the rally after the first stage, but then he fell back after his 360-degree spin, and then had a mistake on Saturday meant that he restarted on Sunday. Still, for his debut in a Yaris WRC on this rally, there were some positives for the Japanese driver, who actually considers this rally as a home event, mainly as he has lived in Jyväskylä for a number of years. He will return though with some good experience and will likely have some good results in the future.
Finally, the crews that didn't finish the rally. Thierry and Martijn were not really at this one. Sadly it's the kind of performance that we have got used to from Thierry at this event, and it's really odd as well. It's not like he's not fast and consistent on gravel rallies. I'm sure that he and the team will be working hard to figure out what it is about this particular rally so that he can get onto the pace. I think that without this, he may never win the drivers' world title that he really wants.
Kalle and Jonne came to this rally with big hopes, but after showing some good pace, suffered a small accident that had big consequences, with him picking up a back injury. The crew came back just to complete most of the stages, kind of like a fast recce, but didn't complete the powerstage. It's not like they were going to push hard for the points in there. They will return though and will almost certainly stand on the podium at some point.
Well, who was your driver of the event? Let us know in the comments section below!