It was a rally to forget for Hyundai, with all three of their drivers leading at different points throughout the weekend. However, it was Elfyn and Scott in their Yaris WRC that came through to take their fourth career victory. Here's the story, stage by stage how it happened.
Friday
The startlist looked like this heading into the first day of action – Ogier, Neuville, Evans, Tänak, Rovanperä, Katsuta, Fourmaux, Greensmith, Sordo.
It was a 1-2-3 for Hyundai in SS1 Lousã 1 – 12.35 km, with Ott leading Dani and Thierry, whilst Gus and Elfyn were equal fourth fastest. Meanwhile our championship leader was only eighth fastest, 5.1 down on the leaders, and the slowest of the Toyota drivers, perfectly understandable given that he was opening the road.
The was a change in the lead after SS2 Góis 1 – 19.51 km, as Dani went a little over three seconds faster than Ott, whilst Thierry remained third fastest in the stage and overall, as well. Seb lost another 11 seconds in this stage, but still held eighth. Kalle moved up into fourth overall as well after a good time.
Into SS3 Arganil 1 – 18.82 km, and Dani opened up his lead over Ott and Thierry remained in third. There was a change further down the top ten though with Elfyn jumping up to fourth overall as Kalle slipped down the order to seventh. Gus's good pace earlier was ruined after getting a puncture and dropping 51 seconds and two places from seventh to ninth.
The following stage SS4 Lousã 2 – 12.35 km was all about those two young drivers, with Kalle winning the stage from Gus and Dani third. The young Finns pace lifted him up into sixth and ahead of Adrien Fourmaux. Elfyn was holding fourth overall at this point 18.5 seconds from the leader who was still Dani.
Dani won SS5 Góis 2 – 19.51 km from Thierry and Kalle. Ott was off the pace with the seventh fastest time and was passed by his teammate Thierry. Takamoto also passed Elfyn for fourth place after the Japanese driver set the fourth best time. Seb was also on the move up the leaderboard as well, moving into seventh ahead of Adrien.
Ott won SS6 Arganil 2 – 18.82 km from Thierry and Elfyn and the Welshman's pace moved him back ahead of his teammate. Top M-Sport driver was Adrien who was holding eighth overall ahead of his teammate Gus.
Seb took his first stage win of the weekend in SS7 Mortágua – 18.16 km from Elfyn who actually set the same time as his teammate. This was done, because the Welshman got caught behind Thierry who'd hit a bank after losing control of his car, and he'd damaged his right rear wheel and suspension. Gus took third fastest as he started to show some quality pace out there, and this meant that he moved ahead of his French teammate into seventh. Thierry would attempt to fix the problem but the damage was too much and he would have to retire from the rally.
The final stage of the day then, which was the super special, SS8 SSS Lousada – 3.36 km, and the top three was Ott, with Seb second and Gus in third. Dani was off the pace with only the seventh best time and fell from the lead to third. Ott was now in the lead from Elfyn with Dani holding third.
Classification after Day One
| | | | | |
| --- | --- | --- | --- | --- |
| 1 | O. Tänak | M. Järveoja | Hyundai i20 Coupe WRC | 1:22:35.0 |
| 2 | E. Evans | S. Martin | Toyota Yaris WRC | +6.0 |
| 3 | D. Sordo | C. del Barrio | Hyundai i20 Coupe WRC | +9.0 |
| 4 | T. Katsuta | D. Barritt | Toyota Yaris WRC | +15.4 |
| 5 | S. Ogier | J. Ingrassia | Toyota Yaris WRC | +24.0 |
| 6 | K. Rovanperä | J. Halttunen | Toyota Yaris WRC | +28.9 |
| 7 | G. Greensmith | C. Patterson | Ford Fiesta WRC | +1:02.3 |
| 8 | A. Fourmaux | R. Jamoul | Ford Fiesta WRC | +1:33.5 |
Let's hear from the drivers
Hyundai Motorsport
Ott Tänak (1st)
"It hasn't been trouble-free by any means, so it is positive to be leading the rally. We did what we could to get the best out of the car on these gravel roads, but it was a demanding day. Although we took some stage wins, I felt that there was still room for improvement at times. We tried to manage the tyres and find a better feeling into the afternoon loop. A puncture in SS5 limited our options, so we focused on getting through the day. It was great to be back rallying in front of fans again."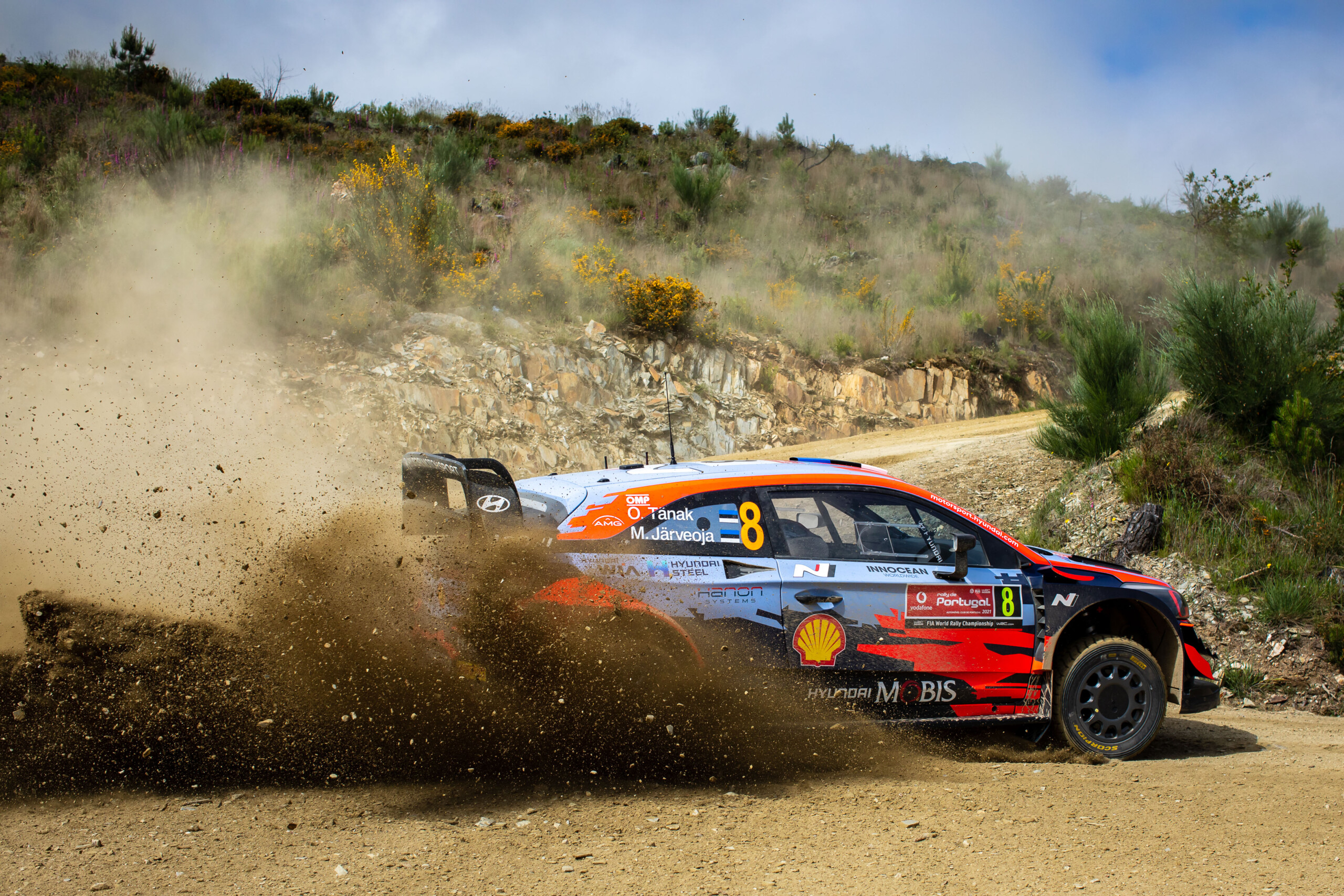 Dani Sordo (3nd)
"I have enjoyed being back in a WRC car, alongside my new co-driver Borja, on these Portuguese stages. It has been great to see some spectators too, who are an important part of this rally. We had a decent morning loop, making the most of our road position to take some stage wins. The car was working well. Unfortunately, we had a much tougher afternoon, including an engine stall in SS7 which saw us lose the lead. We also had some tyre-related issues, which was clear to see on the Super Special, so I couldn't push more. We have to be satisfied with our position today and target a more consistent performance on Saturday."
Thierry Neuville (DNF)
"Unfortunately, we had to retire following a pace note in SS7 that was too optimistic. It was too fast and when I saw the corner, I tried to correct it but there was something like a tree stump that pulled us onto our side. It is disappointing because we started really well this morning, despite being second on the road. The target was clearly to fight for the win. Everything was going firmly to plan until SS7. We tried our best to fix things on the road section but sadly the suspension was damaged, so it was game over for the day."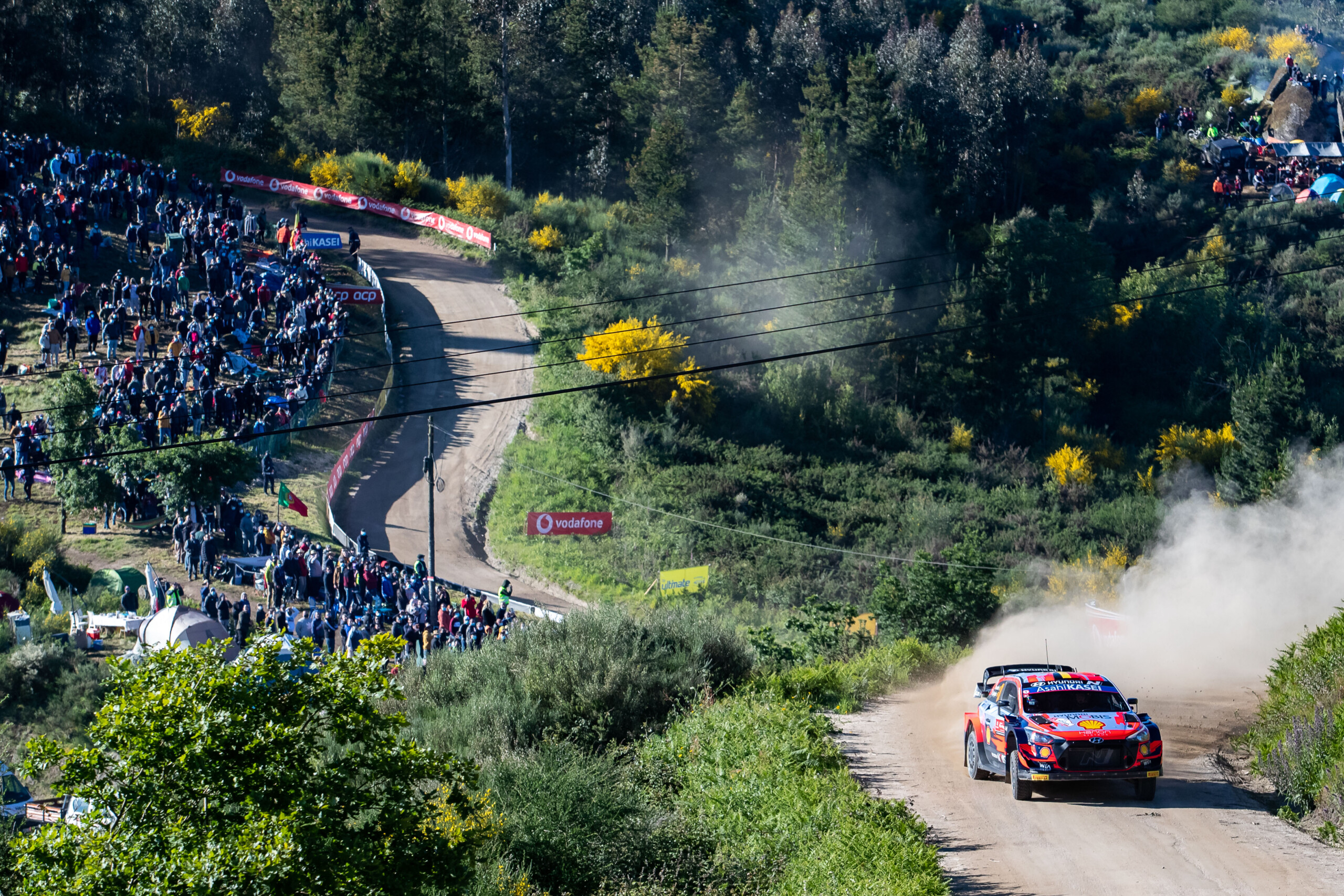 Toyota Gazoo Racing WRT
Elfyn Evans (2nd)
"It's been a long and difficult day out there. We've had the new gravel tyres to get to grips with and it's been tough to make the right choices. It was quite damp this morning but we're very limited with how many soft tyres we have. We were quite often mixing tyres and therefore it's been difficult to feel totally comfortable behind the wheel. But we seemed to have escaped trouble when others have found it, and on the back of that we find ourselves in a really strong position overnight. I struggled a bit for consistency this morning, but after that it was a bit better this afternoon and now, we're looking to make some small improvements to try and fight for that win over the rest of the rally. It's going to be a challenging day tomorrow but I'm looking forward to it."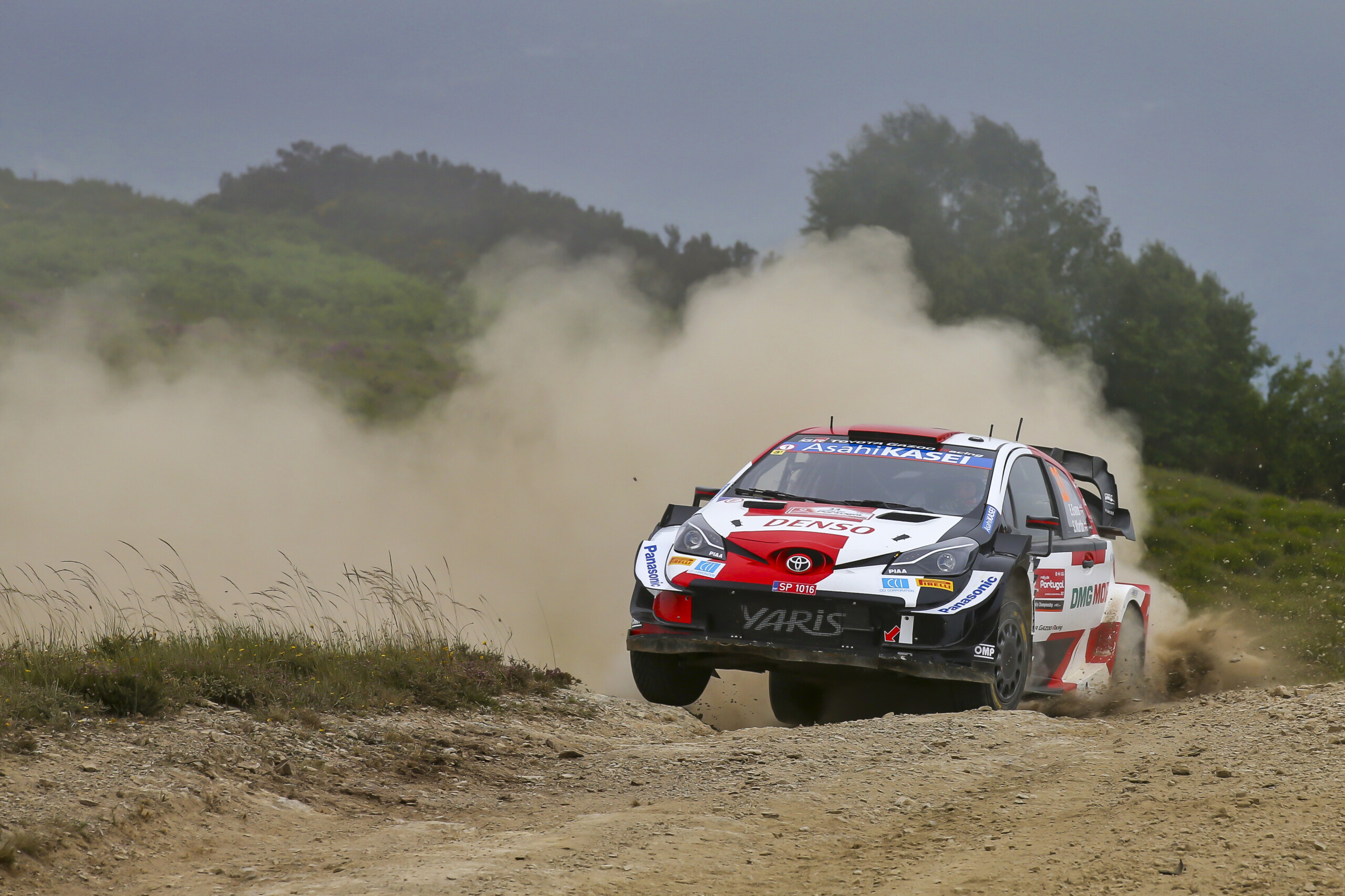 Sébastien Ogier (5th)
"For most of today, running first on the road was a bit the same like always: trying our best but always losing time on every stage. Luckily there was one stage this afternoon which saved us a little bit, SS7. I really did not expect to be fastest in this stage: It was the dirtiest stage of the day with a lot of loose and dry gravel. The fact I opened the road all day gave me the chance to save the tyres more than the others, we benefited from a lot of trouble for our competitors and we managed to do a good time. For sure, it looks a bit better now, we're back in the fight for the podium at least. It's still very open I believe tomorrow is the longest day of the event and it should be a bit more interesting for us having some cars running in front of us on the road."
Kalle Rovanperä (6th)
"Overall, today was quite difficult but we managed to do some good times too. In the morning I felt that the setup was not quite right for what I need: We haven't done enough kilometres yet on the new tyres in these conditions and I was not sure which way to go. But when we could see what we needed to change, we were able to change the setup a bit in the middle of the day. After that the afternoon was better, but we also had an issue with the tyres which cost us a lot of time. I think we now know which direction to go in with the car setup and hopefully it will work out much better tomorrow."
M-Sport Ford WRT
Gus Greensmith (7th)
"We worked really hard on the test last weekend and the ideas we came up with have brought this car alive for me and that's really pleasing. I felt the tyres overheated a bit on SS2, so I was trying to manage them a bit and I was clearly too cautious in places.
"It was a shame about the puncture on SS3 because, otherwise, we shouldn't be too shy of the podium, but we were able to keep the focus and keep going and I was happy with my driving and what I've achieved so far. I've spent 50 per cent of the day inside the top three stage times so it's been positive.
"As soon as Chris came into the car, he showed me the bits where I was going wrong and where I needed to make changes. We've worked really hard on those areas and everything seems to be becoming a lot better. The progression's a lot quicker than I expected it to be and I'm enjoying it."
Adrien Fourmaux (8th)
"It was a really nice loop this morning, just so enjoyable and the car was amazing to drive, so much fun. But we're here to learn so I was focusing on doing that and going forward in a good direction.
"This afternoon was another challenge, another new experience. I was surprised how rutted the road was and I was afraid to have a puncture. But looking at the whole day, I've been really happy with my stage times and with my driving.
"In a corner that was tightening on SS7, the rear wheel was just a bit in the dust and we had a big spin. We were lucky that the car had no real damage, just a puncture, but everything was okay and we are hoping for another good day on Saturday and for more experience."
Teemu Suninen (3rd WRC 2)
"It's been a really good day for us, but it's been quite tricky with a lot of rough places and we had to be quite clever. We've been on a really good pace and we've been fighting for the seconds with two other drivers. We lost 10s in Mads Østberg's dust on SS3 when I couldn't see anything, but let's see if we can get the time back. The Fiesta Rally2 is proving to be really competitive in these conditions and I look forward to understanding it on gravel even more over the next two days."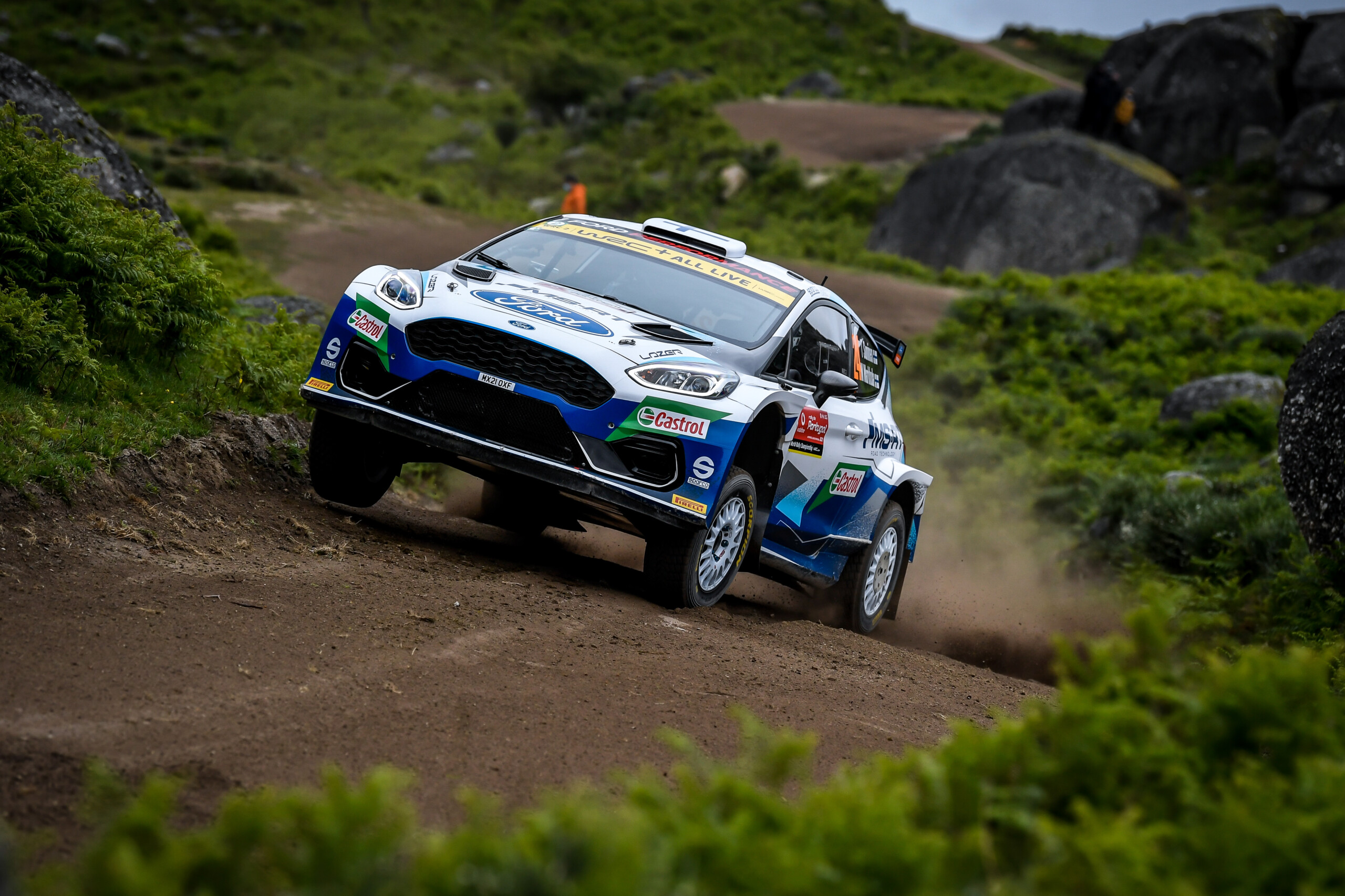 Tom Kristensson (8th WRC 2)
"We had some problems earlier in the day. They became a thorn in our side and we slid down into a ditch on SS4 and were unable to get back up. We'll give it another go tomorrow."
Saturday
The startlist for Saturday looked like this – Neuville, Fourmaux, Greensmith, Rovanperä, Ogier, Katsuta, Sordo, Evans, Tänak.
First up was SS9 Vieira do Minho 1 – 20.64 km and Ott was quick out of the blocks, adding seven and a half seconds to his lead over Elfyn who was second in the stage and Dani who was third. Seb was on the move though, and after setting the fourth best time, he passed Takamoto and was now in fourth overall.
The Estonian was quickest in SS10 Cabeceiras de Basto 1 – 22.37 km from Elfyn and Dani. Ott's lead was now approaching 20 seconds over the Welshman. There was a change on the leaderboard, with Takamoto now moving into fourth after Seb suffered a small spin.
The final big stage of the morning SS11 Amarante 1 – 37.92 km was again won by Ott from Elfyn and Dani, and Ott's lead increased again a little. Seb brought down Tatamoto's lead down to just half a second in their battle over fourth overall.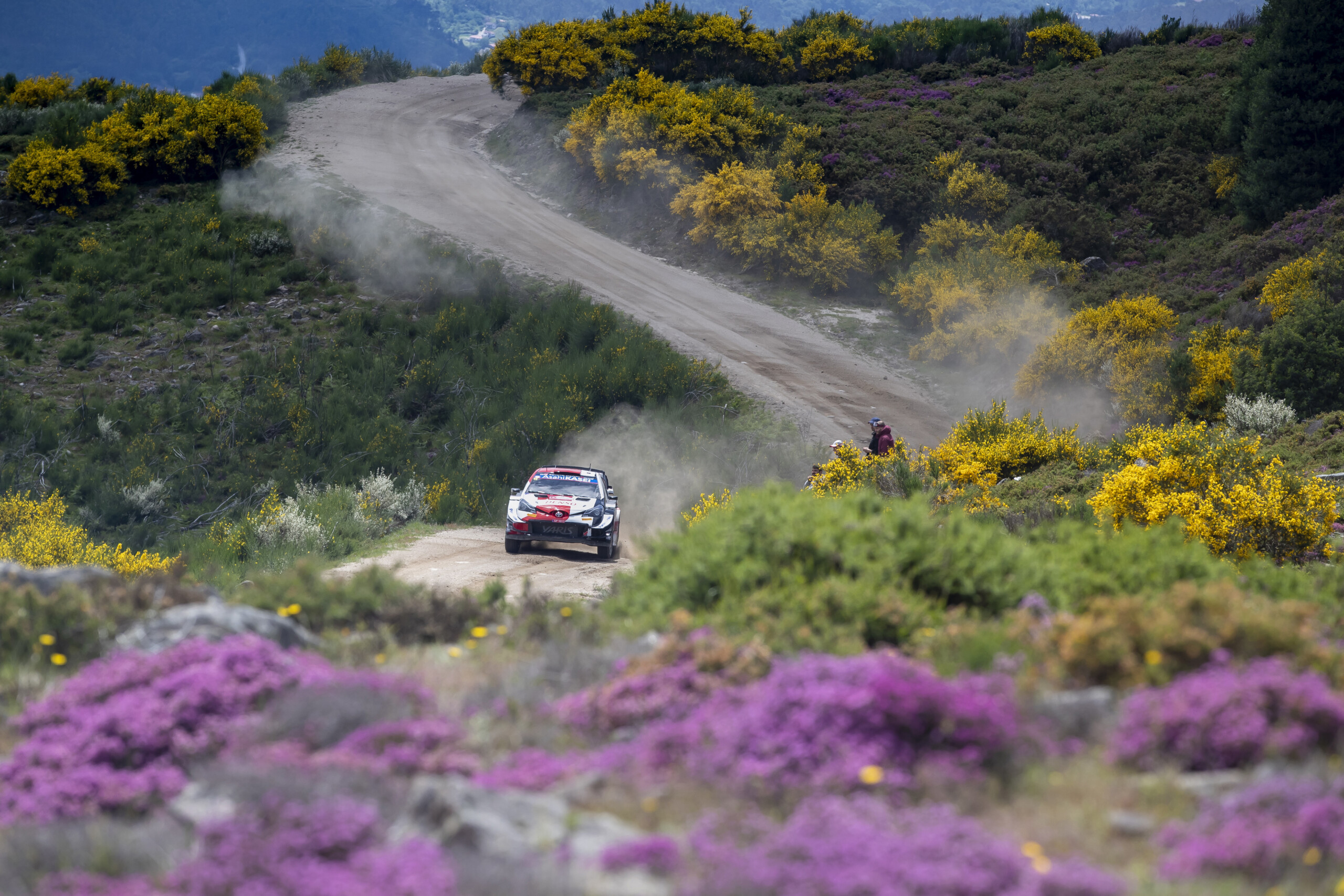 After the lunchtime break for service, Elfyn hit back and won the stage from Ott, but could only reduce the gap by a little. Dani remained in third, but there was a change in position between Seb and Takamoto as the champion moved back into fourth.
Ott won SS13 Cabeceiras de Basto 2 – 22.37 km from Kalle and Takamoto. Further back, Gus was having a technical problem with the throttle only working sometimes and he lost a further 49 seconds in the stage. He still held on to seventh place, as his teammate Adrien who had suffered a similar problem earlier in the day.
The second run of SS14 Amarante 2 – 37.92 km saw drama for Ott however, as his lead ended after his rear right suspension broke and while he attempted to get to the finish they had to stop and retire in the stage. Elfyn came through to take the stage win from Dani and Seb, and this was also now the top three as well.
The final stage of the day was won by Dani, with an amazing drive from Mads in his C3 Rally2 to the second fastest time, whilst Takamoto was third quickest. Elfyn was only twelfth and saw his lead over Dani cut to just 10.7 seconds. In fact, the fastest Brits were Chris and Ross in their Rally Warrior run Skoda Fabia Rally 2. There was a change in position between the M-Sport crews, with Adrien and Gus swapping places, and the French crew moving into fifth overall.
Classification after Day Two
| | | | | |
| --- | --- | --- | --- | --- |
| 1 | E. Evans | S. Martin | Toyota Yaris WRC | 3:07:09.1 |
| 2 | D. Sordo | B. Rozada | Hyundai i20 Coupe WRC | +10.7 |
| 3 | S. Ogier | J. Ingrassia | Toyota Yaris WRC | +1:04.2 |
| 4 | T. Katsuta | D. Barritt | Toyota Yaris WRC | +1:05.7 |
| 5 | A. Fourmaux | R. Jamoul | Ford Fiesta WRC | +4:21.8 |
| 6 | G. Greensmith | C. Patterson | Ford Fiesta WRC | +4:28.2 |
Let's hear from the drivers after day two.
Toyota Gazoo Racing WRT
Elfyn Evans (1st)
"It feels pretty good to be leading the rally tonight. Overall, the day went pretty well for us. I struggled to find my rhythm a little bit at the start of the morning loop, but after that I was relatively happy. The conditions have been pretty tough out there but we seemed to get through it quite well. It's obviously a shame for Ott and what happened to him, but now we find ourselves in quite a strong position. It's still close so it's all to play for tomorrow and it's going to be a tricky day. But I'm looking forward to those stages and we will definitely give it our best shot"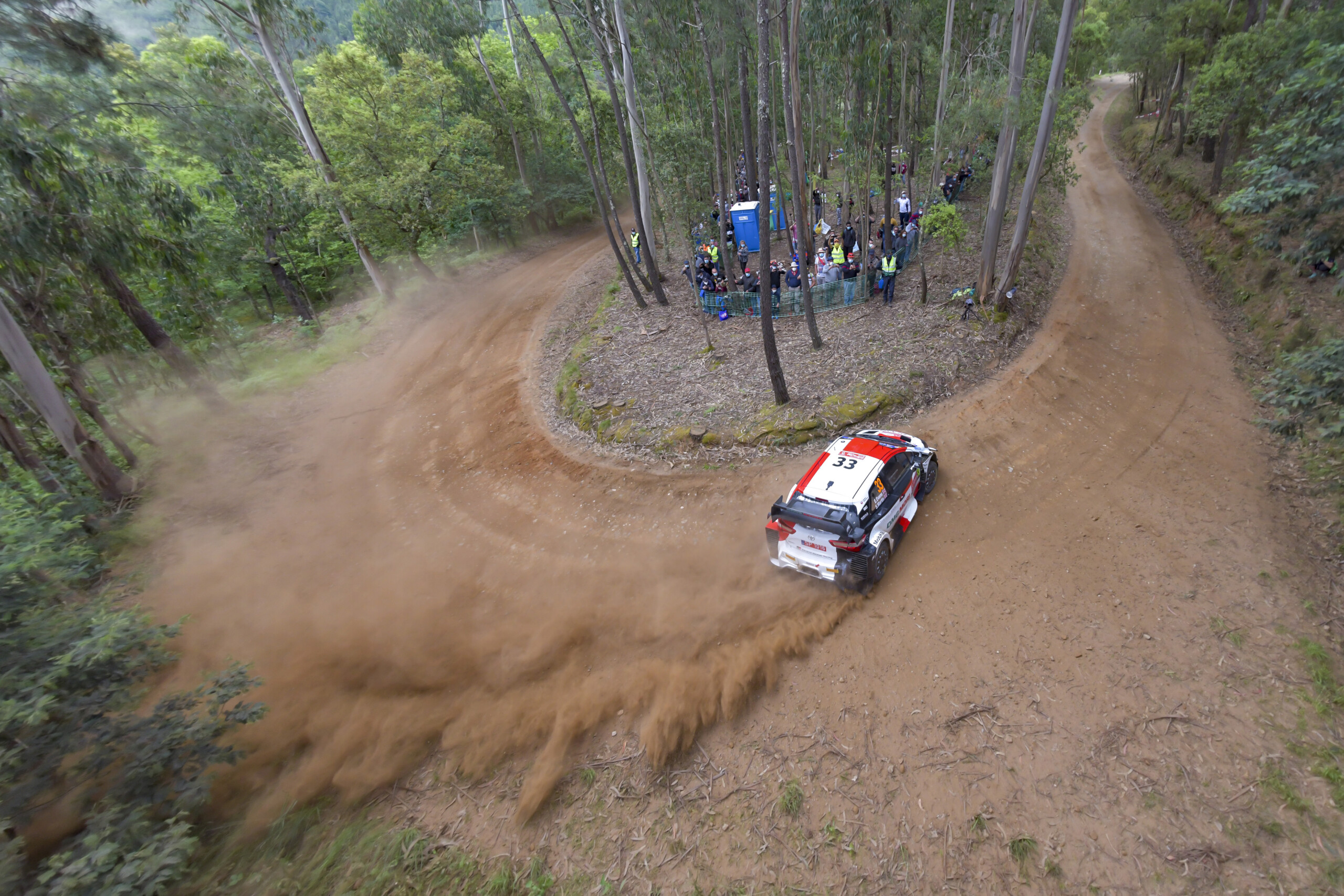 Sébastien Ogier (3rd)
"It has been a difficult day for us today, but at least we have been able to climb up the order a little bit. This is the positive thing: that we are back in a podium position. That is mostly because we stayed out of trouble, but this is also part of the game. For sure, I cannot be very satisfied with my day as I did not have the pace I wanted. This was partly down to road position because we suffered again with a lot of cleaning effect, but I could also have been better with my tyre choices at some points. Still, I have some new tyres left for tomorrow and we have to use those as best as we can."
Kalle Rovanperä (DNF)
"The morning loop was again quite difficult today, but once more on the afternoon loop when the grip was higher, I was really enjoying the car again: Everything was working normally and the stage times were again good. So, I think there is some work to do for me to find the feeling with the car in the more slippery conditions we find on the first loop. Unfortunately, we had a technical issue before the third stage of the afternoon and we had to retire for the day, but we think we can be back out tomorrow. It's going to be tricky in the Power Stage because of our road position, but of course we'll try to get as many points as possible.
Hyundai Motorsport
Dani Sordo (2nd)
"Our objective today was not only to defend our overnight position – third place – but also to keep an eye on the front so we could also try to make gains on the guys in front. We had some damage to the starter motor in the final stages, so we were a bit concerned to stall the engine. In the super special, I felt we had good grip so tried to keep it clean and not lose too much time. At the end, we could catch some time back to Evans and we're now just ten seconds behind. He was a little bit faster today, but tomorrow is another day, with different stages; we need to work tonight on preparing carefully. I would like to win, so let's see. It will be maximum attack."
Ott Tänak (DNF)
"It was far from a great end after what had been a really nice and enjoyable day up to that point. I really enjoyed myself in the car, it was working nicely, and I was able to control everything. Unfortunately, we were forced to retire but hopefully the team will be able to fix it so we can return tomorrow ready to fight for some points."
Thierry Neuville (DNF)
"Firstly, I would like to extend my thanks to the mechanics for preparing our car ready for today's stages; it was not an easy job within the time, but they have again done a first-class job. Unfortunately, there were still some unresolved issues which made the car difficult to drive, so we took the decision to retire at lunchtime service in order to give it a thorough check. It doesn't change our weekend, after the disappointment of yesterday; our target is still to push in the Power Stage tomorrow and to try and salvage some points for the drivers' and manufacturers' championships."
M-Sport Ford WRT
Adrien Fourmaux (5th)
"The stages were really nice to drive today and driving my EcoBoost-powered Ford Fiesta WRC on gravel was just amazing, so I was enjoying myself a lot.
"It was not easy to be opening the road and I think it was worse in the second loop because of the line of the two-wheel-drive cars. It was hard to find the right driving style and the right set-up because of this. We have lost a lot of time but opening the road is part of the game and it's good for the experience and for the future.
"Overall, we can be happy that we had a good pace for the last long stage. Honestly, it was a really tough day but really fun and I can't wait to get more experience tomorrow."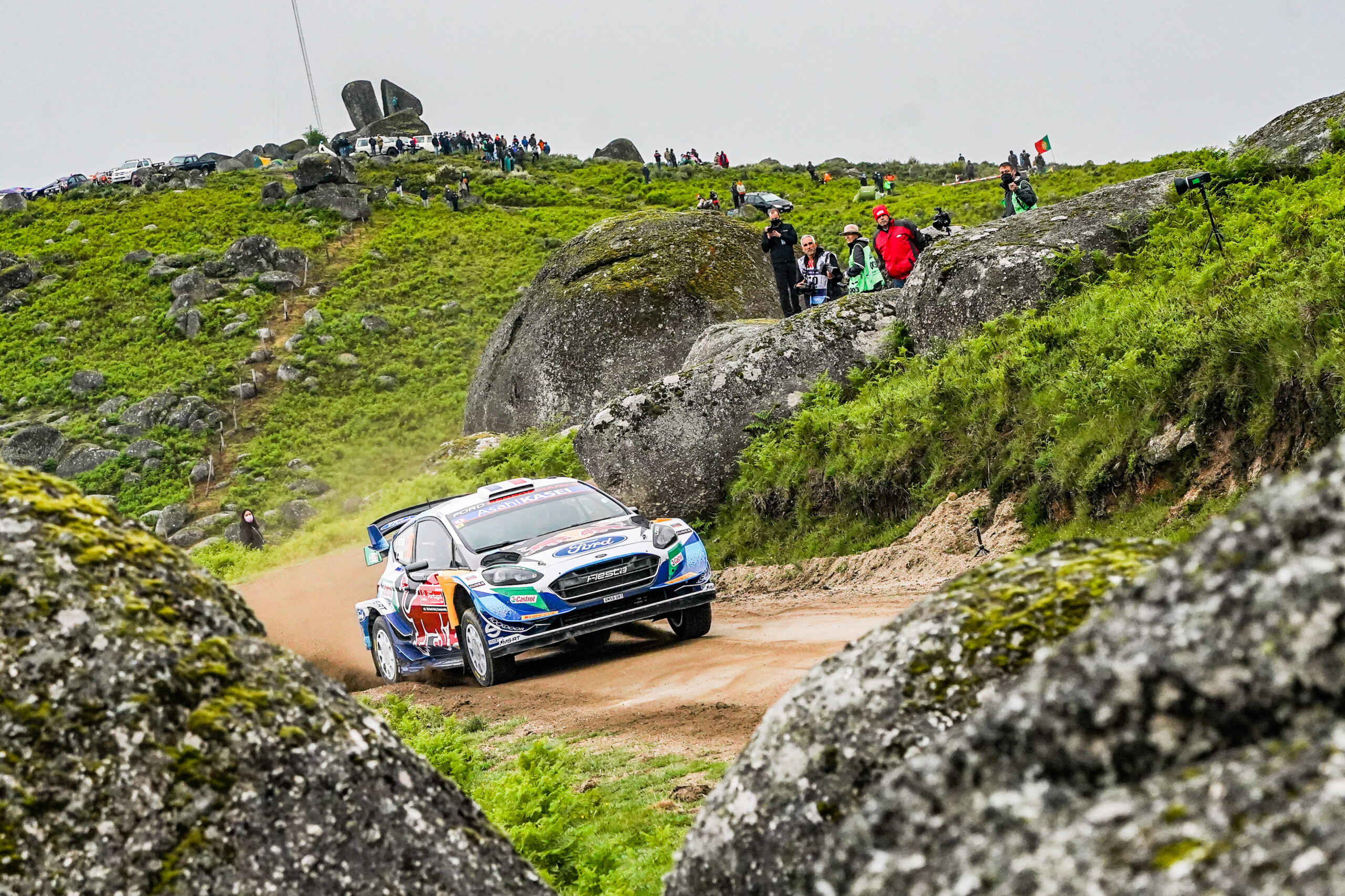 Gus Greensmith (6th)
"We had a pretty stellar run through the first stage this morning. I was hesitating in places on the next stage and then I had quite a big moment on the final stage of the morning that cost me five seconds. The moment distracted me a bit, but I got back on the rhythm pretty quickly.
"We had hopes of making more progress in the afternoon so we're obviously disappointed to have had some issues with the car. But we managed them the best we could and minimised the time loss, which is the most important thing and something we should be pleased about. I will try to get the time back tomorrow and the positive thing is the top five is still achievable."
Teemu Suninen (2nd WRC 2)
"It's been a great day when you consider we are second in WRC2 and have been able to show the performance of the EcoBoost-powered Ford Fiesta Rally2 on gravel. It was a big shame we got the puncture in the afternoon and I have to say it was tricky to manage the conditions at the end of the loop. Of course, we were hoping for a bit more but I can be happy with what we've been doing here. We kept the pressure on in the afternoon and the gap was not too big before we got the puncture."
Tom Kristensson (9th WRC 2)
"We needed to start from fresh this morning and just try to get some experience and now we've got it. The first run through the long stage was very good for us and we were able to increase our speed during the stage. It was good experience with the tyres and a good experience with the car and we're very happy to get to the finish of the day. We are enjoying and focusing totally on ourselves in the car. We need to continue like this."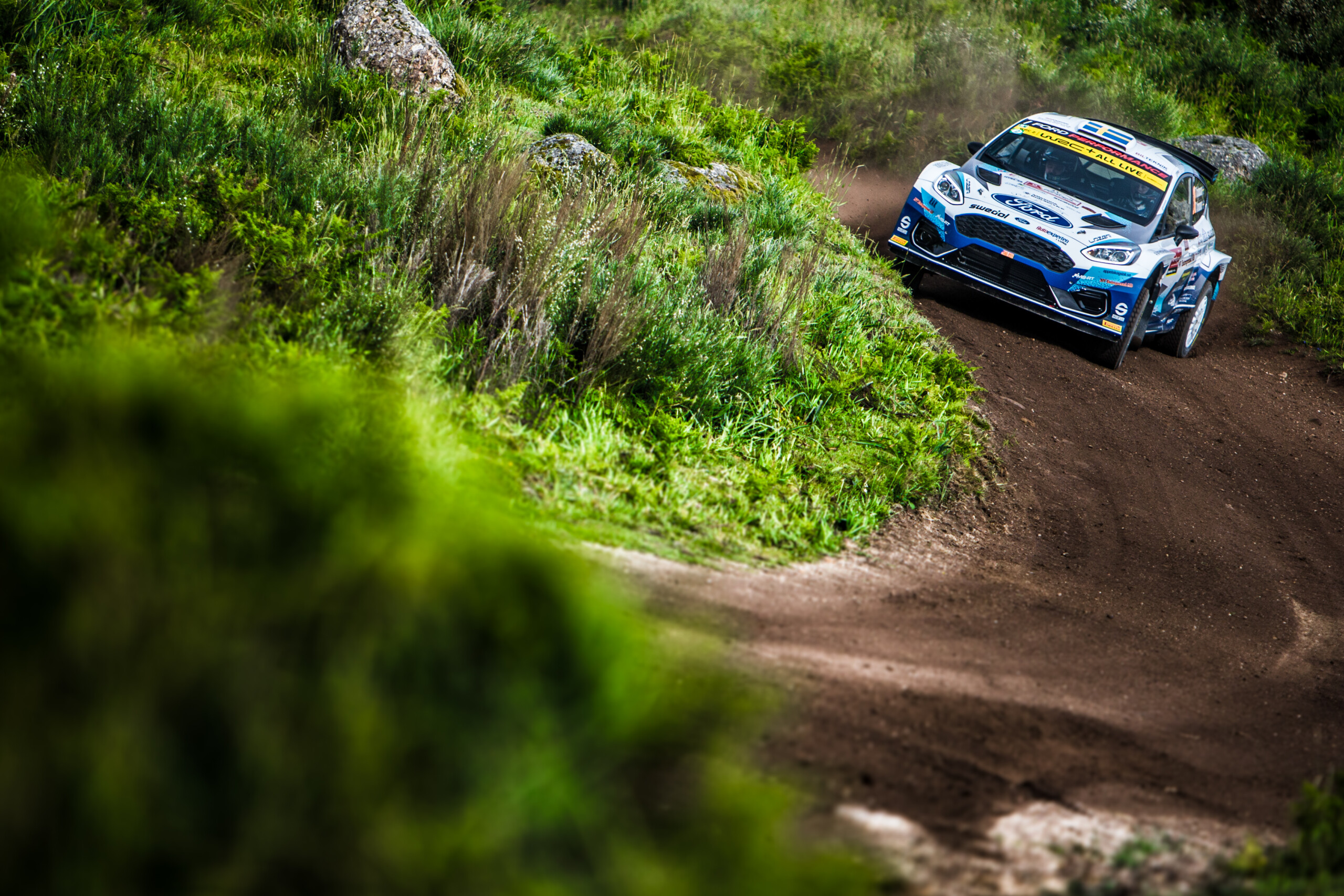 Sunday
The final day then. The start list looked like this – Neuville, Rovanperä, Tänak, Fourmaux, Greensmith, Katsuta, Ogier, Sordo, Evans.
Well, the first stage of the day, SS16 Felgueiras 1 – 9.18 km saw Elfyn fly through an amazing 8.9 seconds faster than Adrien and Gus who were second and third fastest and suddenly his lead over Dani had effectively doubled to over twenty seconds as the Spaniard could only manage the fourth best time. The returning Hyundai drivers Ott and Thierry were cruising through and set the 20th and 28th best time respectively, saving their tyres for later and the push for power stage points.
Elfyn also took SS17 Montim – 8.75 km, but not by as much, with Dani just 1.4 seconds behind, whilst Gus was third fastest and closed the gap to his teammate to just 9 tenths of a second. There were no changes to the top positions however.
The first run of SS18 Fafe 1 – 11.18 km saw Thierry take the stage from Ott and Elfyn. Gus was quicker than Adrien and passed him for fifth overall.
The penultimate stage, SS19 Felgueiras 2 – 9.18 km saw Elfyn set the best time, from Adrien and Dani. Gus was fourth and kept his teammate behind though. Takamoto's challenge to Seb was over though as the Japanese driver lost 33 seconds in this stage, but kept his fourth overall position as the lead he held over Gus was large after the young Brit's problems on Saturday.
To the final stage then, SS20 Fafe 2 [Power Stage] – 11.18 km and we saw the pace of Ott and Thierry come through, with the Estonian going fastest from his teammate, and Seb taking the third best time. Fourth and fifth were Kalle and Elfyn rounding out the points paying positions in the power stage.
Elfyn ended up winning the rally by over 28 seconds from Dani who saved Hyundai's event, whilst Seb scored a well-earned podium.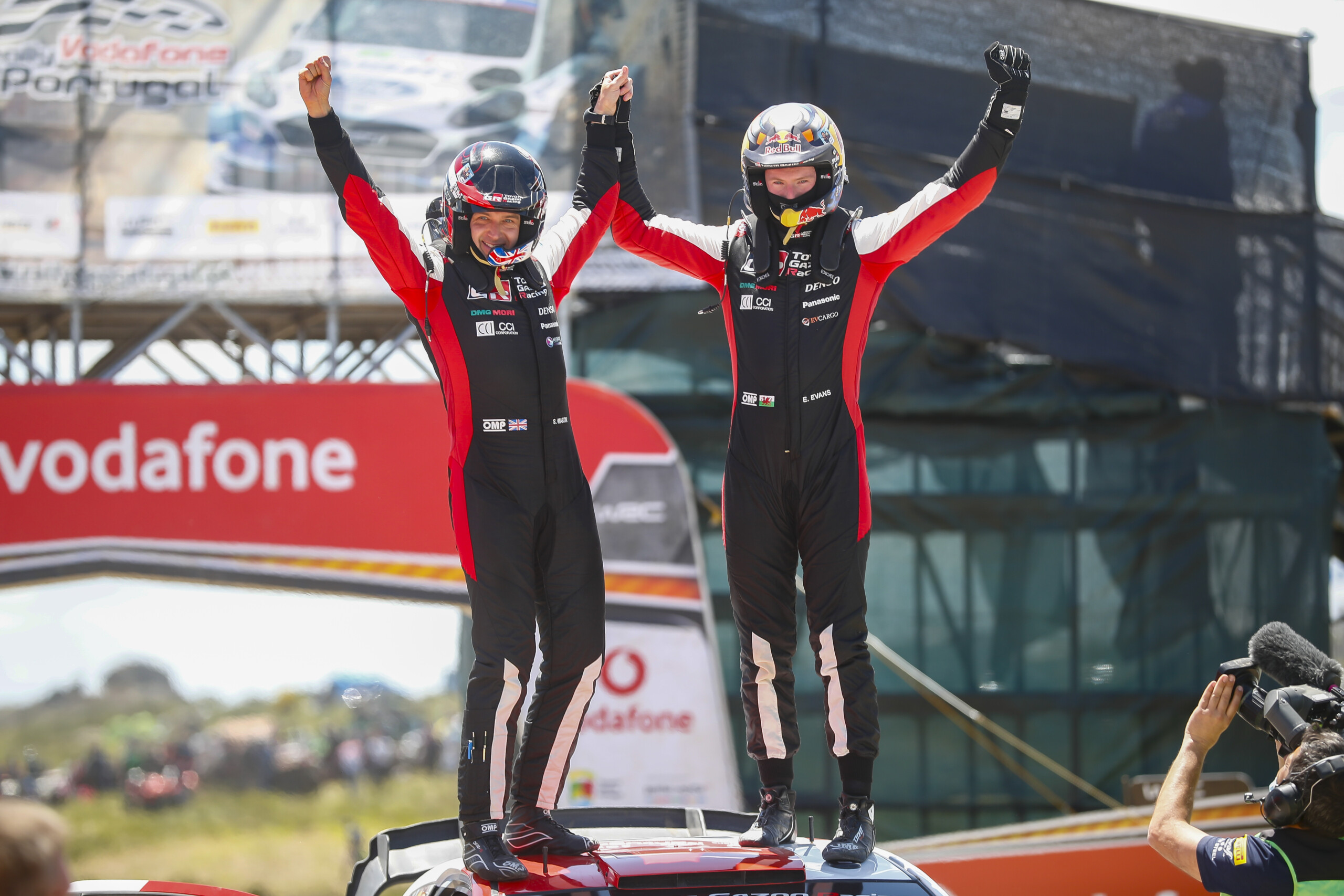 Final Overall Classification – Rally de Portugal
| | | | | |
| --- | --- | --- | --- | --- |
| 1 | E. Evans | S. Martin | Toyota Yaris WRC | 3:38:26.2 |
| 2 | D. Sordo | B. Rozada | Hyundai i20 Coupe WRC | +28.3 |
| 3 | S. Ogier | J. Ingrassia | Toyota Yaris WRC | +1:23.6 |
| 4 | T. Katsuta | D. Barritt | Toyota Yaris WRC | +2:28.4 |
| 5 | G. Greensmith | C. Patterson | Ford Fiesta WRC | +4:52.7 |
| 6 | A. Fourmaux | R. Jamoul | Ford Fiesta WRC | +5:03.4 |
| 7 | E. Lappi | J. Ferm | Škoda Fabia Evo | +9:37.2 |
| 8 | T. Suninen | M. Markkula | Ford Fiesta MkII | +11:20.0 |
| 9 | M. Østberg | T. Eriksen | Citroën C3 R5 | +12:01.5 |
| 10 | N. Gryazin | K. Aleksandrov | Volkswagen Polo GTI | +12:35.8 |
Let's hear from the drivers.
Toyota Gazoo Racing WRT
Elfyn Evans (1st)
"Obviously it's a fantastic way to finish by clinching the win. It wasn't all plain sailing all the way through the weekend, and we maybe weren't the absolute fastest crew, but we still had really good pace and the performance was generally quite consistent. This morning we knew that there wasn't such a big gap to second place, so we had to go out and give it our all. That's what we did, and we managed to set a few good times just to build up a bit of an advantage. In Croatia it was quite painful to miss out so it feels good to get this one sealed with relatively little drama."
Sébastien Ogier (3rd)
"Today we were focused on securing the third place overall and securing some bonus points in the Power Stage. We couldn't get the maximum there but three points is certainly better than nothing, and 18 points overall from the weekend is a positive result. I don't like when I'm not able to fight for the very top positions, but that was kind of expected coming here leading the championship and running first on the road, so we did what we could. We need to keep working and improve the pace for the next rally in Sardinia and see what we can do there, even though I expect it will again be challenging. Every time we score good points is a step towards the championship."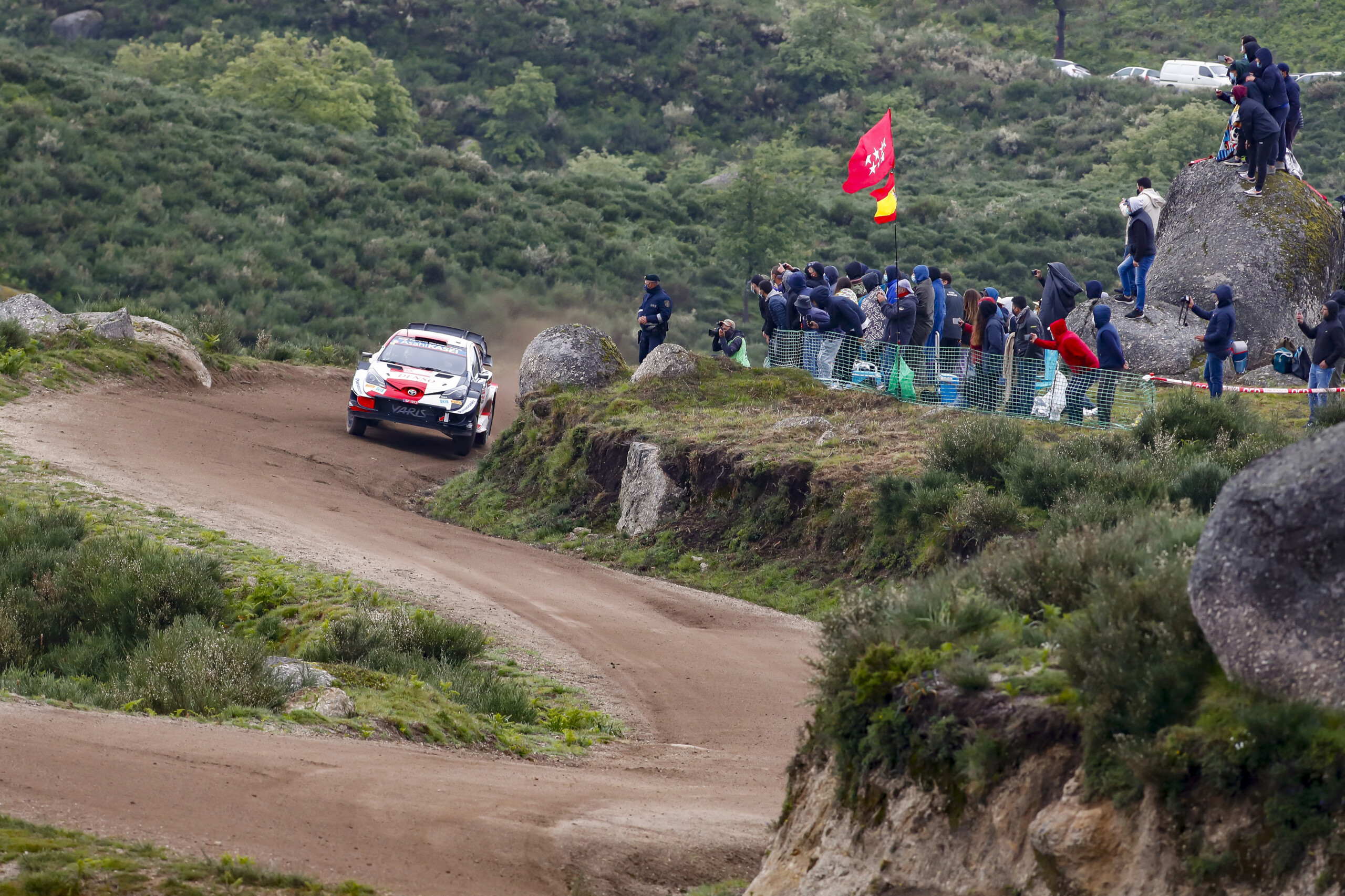 Takamoto Katsuta (4th)
"For sure, I'm pretty happy about this weekend. It has been a tough rally and every stage has been quite tricky. I had one big moment on Saturday night but we could survive this without problems and the team did a great job as always to repair the car. It has not been an easy weekend and the last day especially was quite tough for me, but I could finish with the best result of my career and I'm very happy to fight with the top drivers like we did. I have definitely made a step forward compared to before. But, like I'm always saying, I still need to improve a lot, so I will continue to work hard to keep going in the right direction."
Kalle Rovanperä (22nd)
"From my side the weekend has been a disappointment. We had many issues and lost some good points from this, but that's rallying sometimes and we just have to continue onto the next one. Today we had the chance to test some different setups for the car in the first loop to help prepare for the next rallies. After that, we didn't have such good tyres for the Power Stage compared to some other drivers. I really tried to push to the maximum that I could, and it was good that we got at least two points – it was just not really possible to get a better time with the tyres that we had."
Hyundai Motorsport
Dani Sordo (2nd)
"I am very happy to come back to take second place in Rally de Portugal. Obviously, at the same time, I am a bit disappointed that I could not catch Elfyn for the win, but he was faster today. If you're faster, then you win. To finish the rally and to take points for the manufacturers' championship is important, and I am also delighted to share the first podium with Borja in our first WRC event as a crew."
Ott Tänak (21st)
"It was a good feeling in the Power Stage to be back on the pace we showed yesterday. Since Saturday morning, we have started to find the feeling that we used to have. We are getting there. Looking at the positives, the pace is definitely improving. It's been a long, hard job by many people, who have put in a lot of effort. This was our first gravel rally for a long time, so I don't have much experience in the car; I still had to learn and understand a bit more. Hopefully now we are able to put the combination together. It's now giving me a feeling of anticipation for the rest of the season. We've been working hard, so we expect results."
Thierry Neuville (36th)
"After the dramas we have battled this weekend, we couldn't have done any more today. I am really disappointed for the team not to have delivered in this rally. We had the pace and the car for victory but, unfortunately, I let everybody down with a mistake that started in the recce. We were too optimistic. We had bad conditions in the recce with fog and rain, and I misjudged the corner, which brought our rally to an early end. We are always motivated to do a good result, but we just weren't able to achieve it in Portugal. We're definitely going to go for it in Sardinia."
Oliver Solberg (11th)
"It has been a difficult but enjoyable event with lots to learn with our new car, the Hyundai i20 R5, on gravel and in my first Rally de Portugal. It has been hard work over the weekend to get better and better. On Friday, we were learning about tyre combinations and the behaviour of the car on gravel. Normally I would push but I told myself to back off a bit and learn the pace notes. The speed was there on some stages."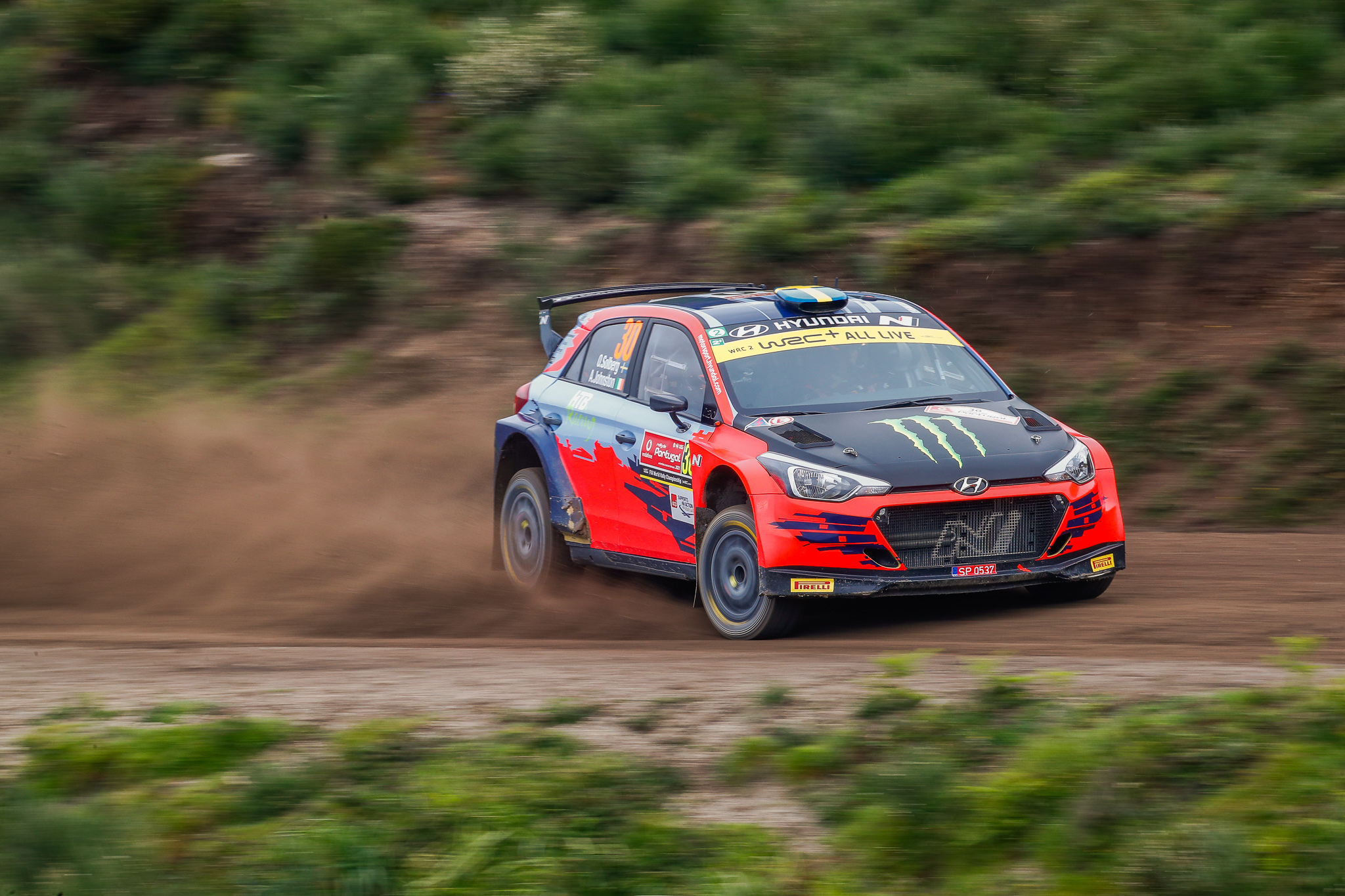 "When everything was working well, I could find confidence in the notes and a get into a rhythm. It was really good to take the fastest time in SS12 (Vieira do Minho). Of course, we had some small issues too, with the stall on Saturday which lost us some time. We took it easy on the final morning following an intercom issue on SS16. We wanted to save some tyres for the Power Stage, but we couldn't go harder. We were on the limit, but it was a fantastic stage with the incredible Fafe jump. Not the overall result I had hoped for, but a fantastic Rally de Portugal nonetheless."
M-Sport Ford WRT
Gus Greensmith (5th)
"It's been a really good weekend, I've equalled my best result in the World Rally Championship so far, and things look good going forward and that's important. We've had some issues but in terms of the pace and performance I'm really happy.
"We put in some good times and would have finished higher up the order had it not been for the puncture on Friday and problem with the engine on Saturday. But those things happen and only make you stronger and better as a driver.
"I want to say a big thank you to the team because they made a big difference in helping me make the step forward on this rally. Now we just need to keep it going on the next event in Sardinia and for the rest of the season."
Adrien Fourmaux (6th)
"Honestly it was a really good rally for me and it was interesting to open the road yesterday. Okay, it was difficult for the pace but it was really good for the learning and I've learned so much with the car and everything this weekend and this what I am here to do.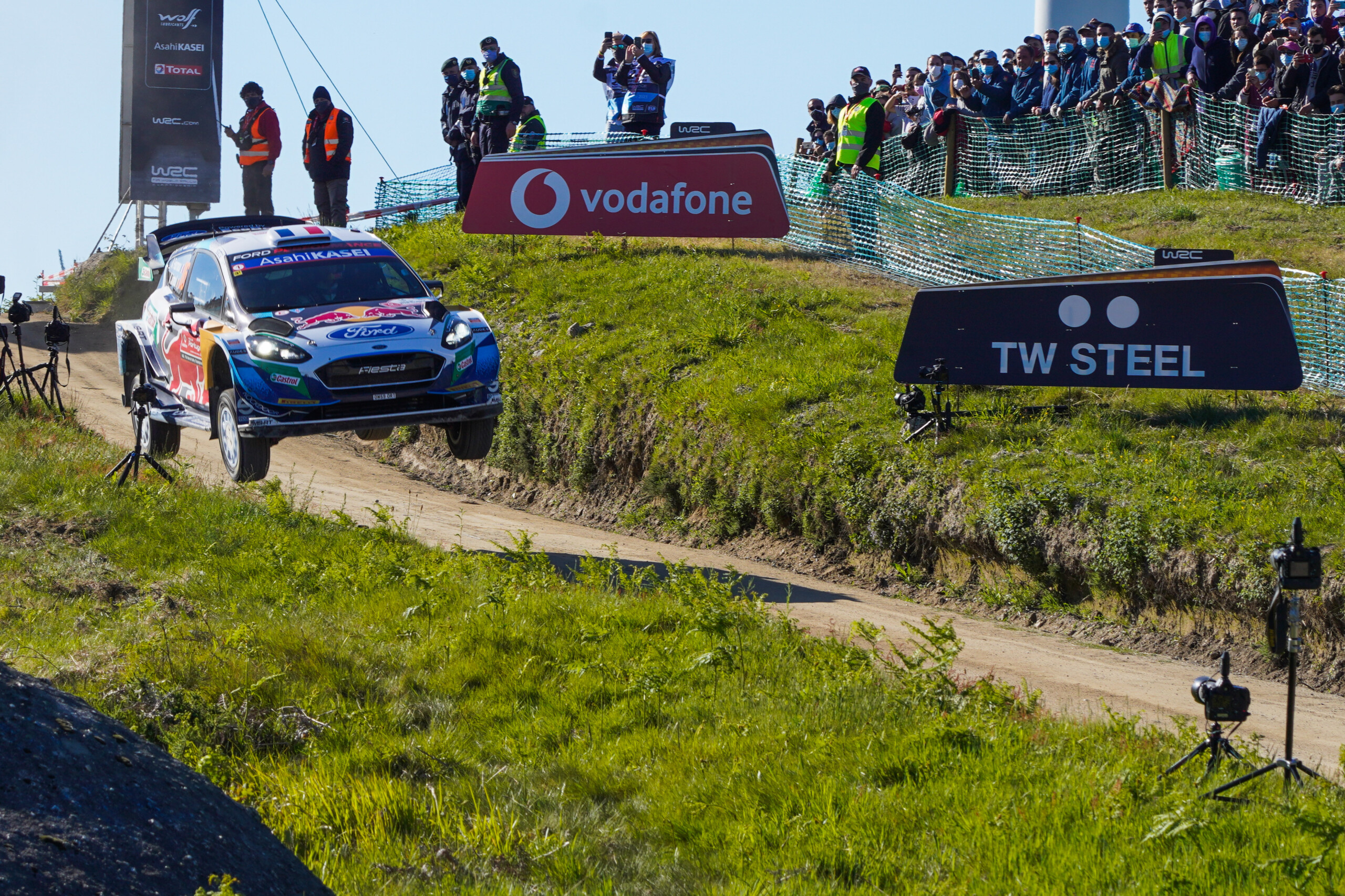 "I really enjoyed the stages; they were so much fun and the car was really good. I can say only thank you to M-Sport for the opportunity to drive the EcoBoost-powered Ford Fiesta WRC.
"For sure it was a really difficult rally for my first time here and the knowledge of the stages of the others didn't help us. But it's part of the game and on the Felgueiras stage today, which hadn't been used for many years, we were second fastest both times."
Teemu Suninen (2nd WRC2)
"Finishing second in WRC2 is a really good result and it's the same as the rally, which was also really good. I had a few struggles today, including a spin on the first stage this morning. But I was able to bring the car home to the finish and I could also show a good performance with the car and we can be happy with this. We can now focus on our next event in Sardinia when we will get the opportunity to drive the EcoBoost-powered Ford Fiesta WRC. It's an event I know and like and I can't wait to get there and get started."
Tom Kristensson (9th WRC2)
"We had a tough rally, but it's been a good final day with nice stages that were enjoyable to drive. The main target was to get to the finish, get the kilometres and get some confidence. For sure I need to find more confidence, but I'm enjoying driving the car and the team and the journey we are doing. We'll start over fresh on our next event and keep making progress."
Warren's Thoughts
Looking at the performances at Toyota, Elfyn and Scott's drive to victory was very well judged. they maintained good pace to stay close to the leader throughout Friday and Saturday and this gave them the lead when Ott and Martin had their problem on Saturday. They then laid down a real marker on Sunday's first stage when they doubled their lead. It was a very good drive from the pairing. Seb and Adrien did a very impressive job as well, as we've come to expect from them. They did what they could on Friday and were quick when they had the opportunity, and picked up the positions when others had their problems. They continue to lead the title race. Takamoto and Dan drove to their best ever result of fourth overall and changed positions with their teammates a number of times throughout Saturday. Finally, Kalle and Jonne were having a good event and it was a shame that they suffered this technical problem that took them out of the running for a top ten finish. Still, they learnt a lot, and this has to bode well for the future.
At Hyundai it was a rally that got away from them. Thierry and Martijn were in a strong position, setting some great times, feeling confident out there but it all went wrong with one wrong pace note and that was it for their victory hopes. However, Ott and Martin were there to pick up the pieces and were driving well, building a big lead on Saturday morning, only for the suspension to break on them and that then put them out of the lead. A big shame for the 2019 champions. However, Dani and his new co-driver Borja had a great event, taking stage wins and scoring a very good result for themselves and the team. Finally, Oliver and Aaron took their debut on gravel in the WRC2 category and set some fantastic times and would have scored a well-deserved podium in the category were it not for a spin and getting beached on the edge of the road.
At M-Sport we saw a superb drive from Gus and Chris, with the paring scoring a brilliant fifth overall, but more than that setting a couple of very good top two fastest times. Were it not for the puncture and technical problems they would have been battling with Takamoto for fourth overall and that would have been an incredible result. It was a very good drive, and bodes well for the rest of the season. Their French teammates Adrien and Renaud also had a great debut on gravel with a full WRC car. Just like Gus, they had their problems but they stayed focused and came through for a well-deserved top six finish.
Final mention goes to Chris and Ross for their excellent drive to a WRC3 podium in their Rally Warrior run Skoda Fabia. They also finished in the top 15 which is an excellent result. The duo took a number on stage wins in the category, and they will be looking forward to their next rally.
Just home from @rallydeportugal and pleased to be back on the podium. One of the best and most challenging rallies I've ever done, still a huge amount to come which I'm excited to unlock! Thanks to our team, partners and everyone supporting us as always for making this reality 🙌 pic.twitter.com/Jdohplvwnj

— Chris Ingram (@ChrisIngramGB) May 24, 2021
Here's a look at the championship standings for drivers and teams.
2021 FIA World Rally Championship for Drivers' Standings
After round four
| | | |
| --- | --- | --- |
| 1 | S. Ogier | 79 |
| 2 | E. Evans | 77 |
| 3 | T. Neuville | 57 |
| 4 | O. Tänak | 45 |
| 5 | K. Rovanperä | 41 |
| 6 | T. Katsuta | 36 |
| 7 | D. Sordo | 29 |
| 8 | C. Breen | 24 |
| 9 | G. Greensmith | 22 |
| 10 | A. Fourmaux | 20 |
2021 FIA World Rally Championship for Manufacturers' Standings
After round four
| | | |
| --- | --- | --- |
| 1 | Toyota Gazoo Racing World Rally Team | 183 |
| 2 | Hyundai Shell Mobis World Rally Team | 146 |
| 3 | M-Sport Ford World Rally Team | 64 |
| 4 | Hyundai 2C Competition | 28 |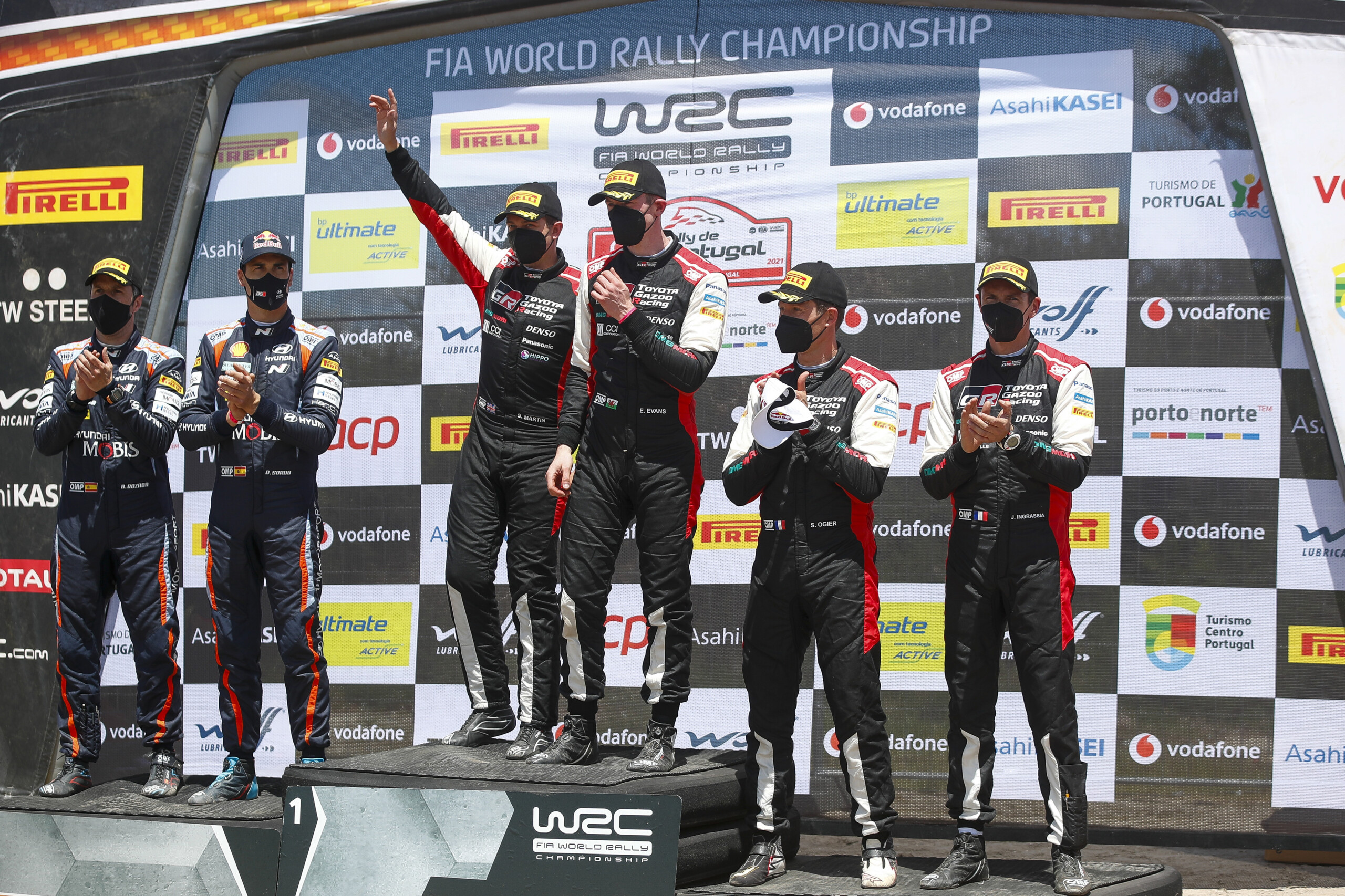 Next rally is in only 8 days' time as the teams move to the island of Sardegna for Rally Italia which is running from the 3rd to the 6th of June. Pop back soon for the preview for that event.