2020 is fast turning into every Nico Hulkenberg fan's dream. Despite not having a full-time place on the grid for this year, he's been able to put himself front and centre in the driver market for 2021 with his impressive stand-in drives for Racing Point.
Now, Hulkenberg has been named by Red Bull as one of their prime targets for next year if they decide to let the struggling Alex Albon go. But as popular a signing as Hulkenberg would be, would he actually be the solution Red Bull is looking for?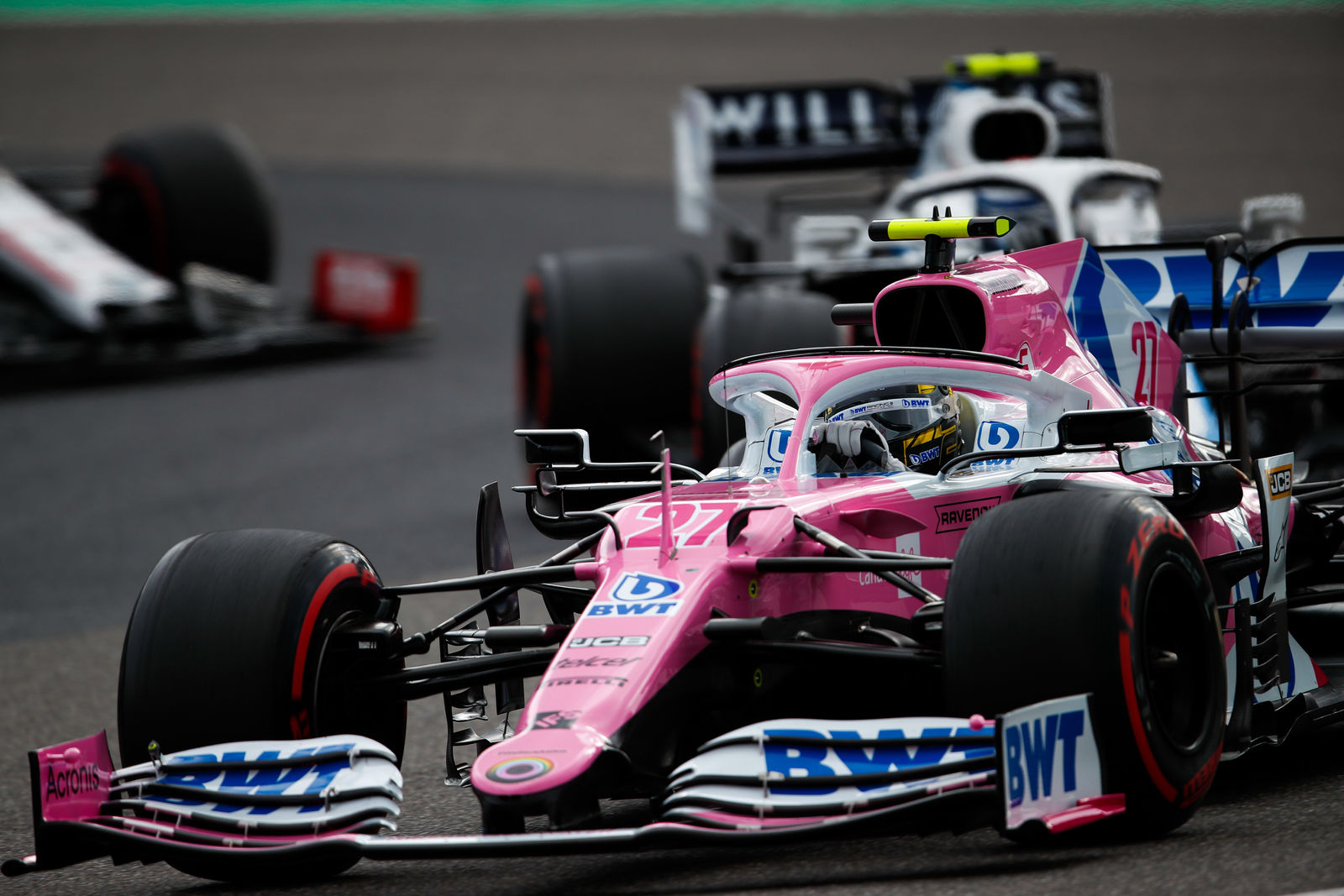 The big complication is that Hulkenberg isn't the only driver in contention for the seat. With Red Bull openly looking at Sergio Perez too, it's not as simple as whether Hulkenberg offers an improvement over Albon.
And when it's Hulkenberg against Perez, the Mexican arguably has the edge in terms of the overall package he offers.
The most obvious setback for Hulkenberg against Perez is that Perez has scored eight podiums throughout his career, while Hulkenberg has the record for the most F1 starts without one. When one of Red Bull's criticisms of Albon is his lack of regular top three finishes, taking Perez over Hulkenberg seems the more sensible bet on this count.
The fact that four of Perez's podiums came when driving the same Force India machinery as Hulkenberg only swings things further in the Mexican's favour. And speaking of their time together as teammates, Perez's top three finishes helped him outscore Hulkenberg across the season two years to one.
And then there's the financial elephant in the room. With his personal backing from Carlos Slim and Telmex, Perez is said to bring anything between €15 million and €20 million to a team.
While Red Bull isn't exactly hard up for cash, a number like that will still factor into their thinking—especially when they're going to lose their Aston Martin title sponsorship next year, and are considering a costly move to take over Honda's engine IP when the Japanese manufacturer leaves F1 at the end of 2021.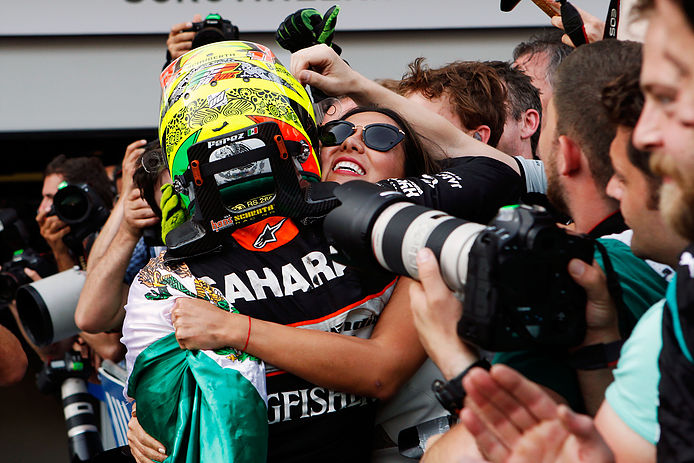 So with Perez winning out in terms of top three finishes, year-long consistency and financial backing, is there any area where Hulkenberg can actually make a case for being the better choice?
Luckily, yes—in fact, there are two.
The first is qualifying pace. While Perez has the edge in terms of race craft, Hulkenberg is undoubtably the better qualifier. His Interlagos pole with Williams in 2010 springs to mind, but there are much more recent examples than that—specifically, his third on the grid at the 70th Anniversary Grand Prix this year for Racing Point.
You don't get any points on a Saturday in F1. But Hulkenberg's qualifying record would go a long way to addressing Red Bull's need for its second car to start higher up the grid on Sunday than Albon is currently achieving.
With Perez, a driver who traditionally focuses more on race setup so he can battle his way back through the field, Red Bull could potentially end up with the same situation they currently have with Albon.
Perhaps the biggest tick in Hulkenberg's favour, however, is his fit within the team. Of course it's impossible to say for sure how he'd gel with Max Verstappen and Red Bull without him being there. But historically Hulkenberg has had harmonious working relationships with all of his teammates—including Daniel Ricciardo and Carlos Sainz, both of whom famously clashed against Verstappen at Red Bull and Toro Rosso respectively.
Hulkenberg's demeanour and approach in the last few years suggests a driver comfortably assured of how good he is, regardless of what the F1 record shows, and this stands him in good stead as a potential teammate to Verstappen. He's not trying to build a reputation within the sport, and so isn't likely to trip up over the finer details of proving himself a match for Verstappen in the same way Albon and Pierre Gasly have.
By comparison, Perez has a history of friction with teammates, particularly when trying to assert himself against them. We saw this first in his on-track clashes with Jenson Button at McLaren in 2013, but more notably with Esteban Ocon during their two years together at Force India.
With Red Bull wanting a supportive rear-gunner for Verstappen, scenes like Perez squeezing Ocon into the wall in Singapore or refusing to let Ocon by for a podium shot in Canada aren't going to count in his favour.
At the end of the day, you could make a case for both Hulkenberg and Perez being the best option for Red Bull. And that's assuming Red Bull are going to replace Albon—at time of writing, there's still every chance they could choose to keep him for another year.
With no clear right or wrong choice, the second Red Bull seat is the Schrödinger's Cat of the driver market. We might as well assume it belongs to Albon, Hulkenberg and Perez for now, because we just won't know for sure until the box is opened and we see whose name is on the contract.