We have been blessed over the last couple of years with a flurry of young and exciting talented drivers, including Max Verstappen, Charles Leclerc, George Russell and Alex Albon. Fast and aggressive, they make up a new era and a changing of the guard, waiting to pick up where Lewis Hamilton leaves off after he retires.
However, there's one driver in particular who I think is going to pick up the baton that Hamilton drops – that driver is Lando Norris.
I know what you're thinking. Yes, Verstappen and Leclerc have the race wins and in a straight fight between the three 2019 F1 rookies, Norris lost out to Russell in the F2 championship but there's more to it than that.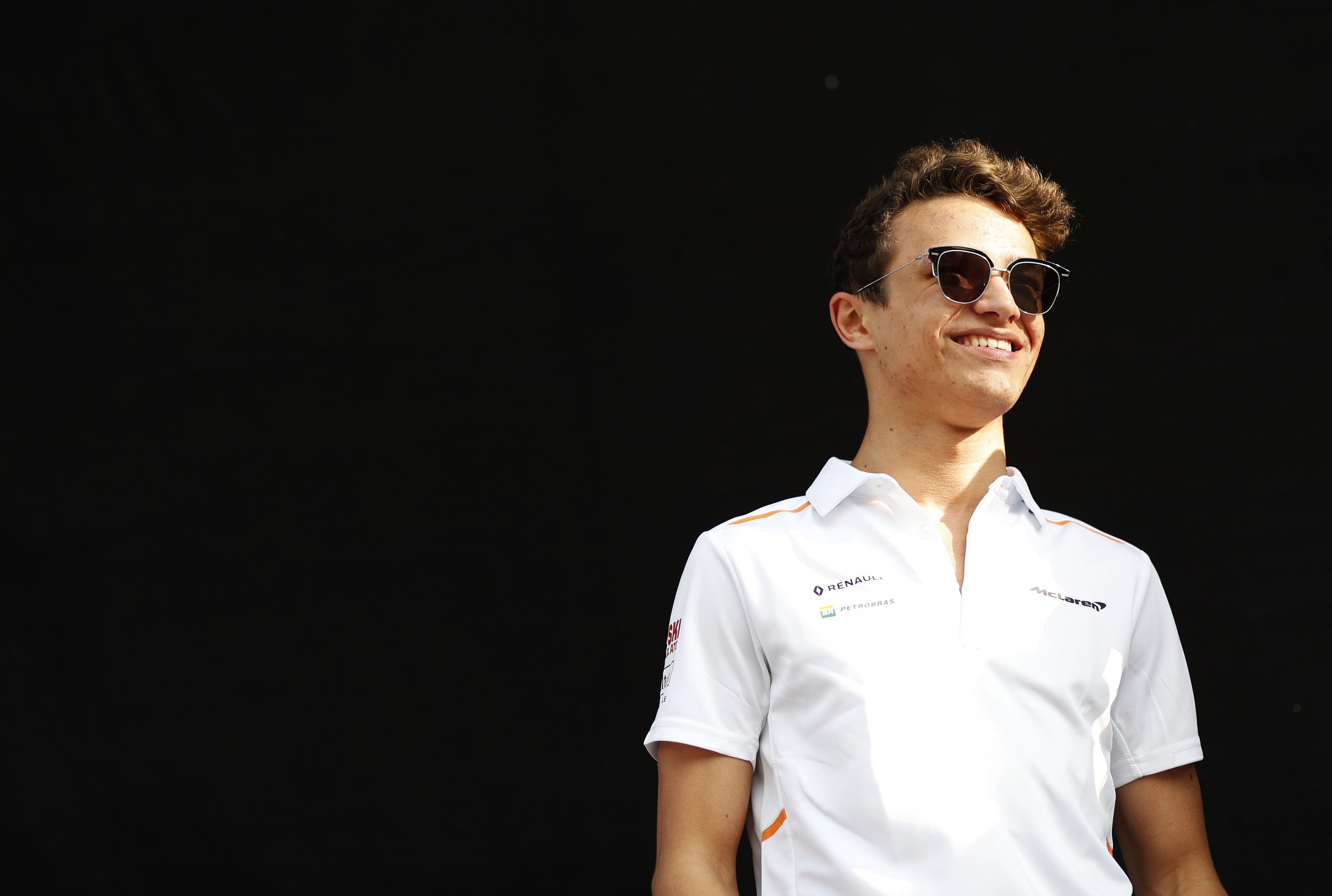 I first started taking note of Norris in the first round of the 2017 FIA F3 European championship, where won his first race. The name Lando Norris was not one you were likely to forget, and I tried to remember where I knew it from. After a quick internet search, I realised I knew him from his Ginetta Juniors days. I also realised I was there at Croft when he took his first win in the championship, on his way to third overall.
I then saw he was racking up junior formulae championships like it was kills in Call of Duty. 2015 MSA Formula champion, three separate titles in 2016 in the Toyota Racing Series and two separate Formula Renault championships, as well as being the youngest ever world karting champion. It's safe to say I was in utter awe and also bewilderment, because how did I let this guy slip right under my nose?
I followed his progress throughout 2017 in European F3, a series almost completely dominated through its entire existence by Prema. Between 2012 and 2018, every team's championship was won by the Italian outfit, and all but one of those driver's titles was won by a Prema driver. That, is apart from one. Lando Norris.
Moving into F2, I wanted to see Norris perform a full clean sweep with Carlin, having won the F4 and F3 championships with them but unfortunately he couldn't quite match George Russell. No matter, because Norris got the call up by McLaren to race for them in F1 the following year.
In his first season, Norris quite rightfully got the reputation for being a joker. His antics with team-mate Carlos Sainz and many other drivers earned him a legion of adoring fans. He seemed to be so uncompromised by the ever heavily monitored world of F1.
But he wasn't just a joker, putting in some pretty remarkable performances. In only his second race at Bahrain he performed a hugely audacious move around the outside of Red Bull's Pierre Gasly to finish sixth. He beat his vastly more experienced teammate in the qualifying head-to-head and was very unlucky not to score more than 49 points throughout the season.
Of course, we all know how this season began for Lando. He earned a podium in the delayed season opening Austrian Grand Prix. I was absolutely elated when it was confirmed he was on the right side of five seconds to the penalised Hamilton. However it was long before that when Lando really sealed his reputation as the future of F1.
Back when the Australian Grand Prix was called off, Norris and Max Verstappen committed very early to the replacement sim racing events. Both have been a strong presence in the virtual racing world and it was here where Norris really shone.
Streaming to his extremely popular Twitch channel, it really added a whole new layer to his character and so many of his fellow drivers have followed in his footsteps. During the lockdown, Norris took part in the likes of Veloce's Not The GP series, the F1 Virtual Grand Prix events, IndyCar and Aussie Supercars iRacing races and the Le Mans 24 Virtual. He may not have been winning everything; certainly after Leclerc, Russell and Albon joined him in the F1 Virtual Grand Prix events, Lando quickly took a back seat to the trio whilst he fought hardware issues.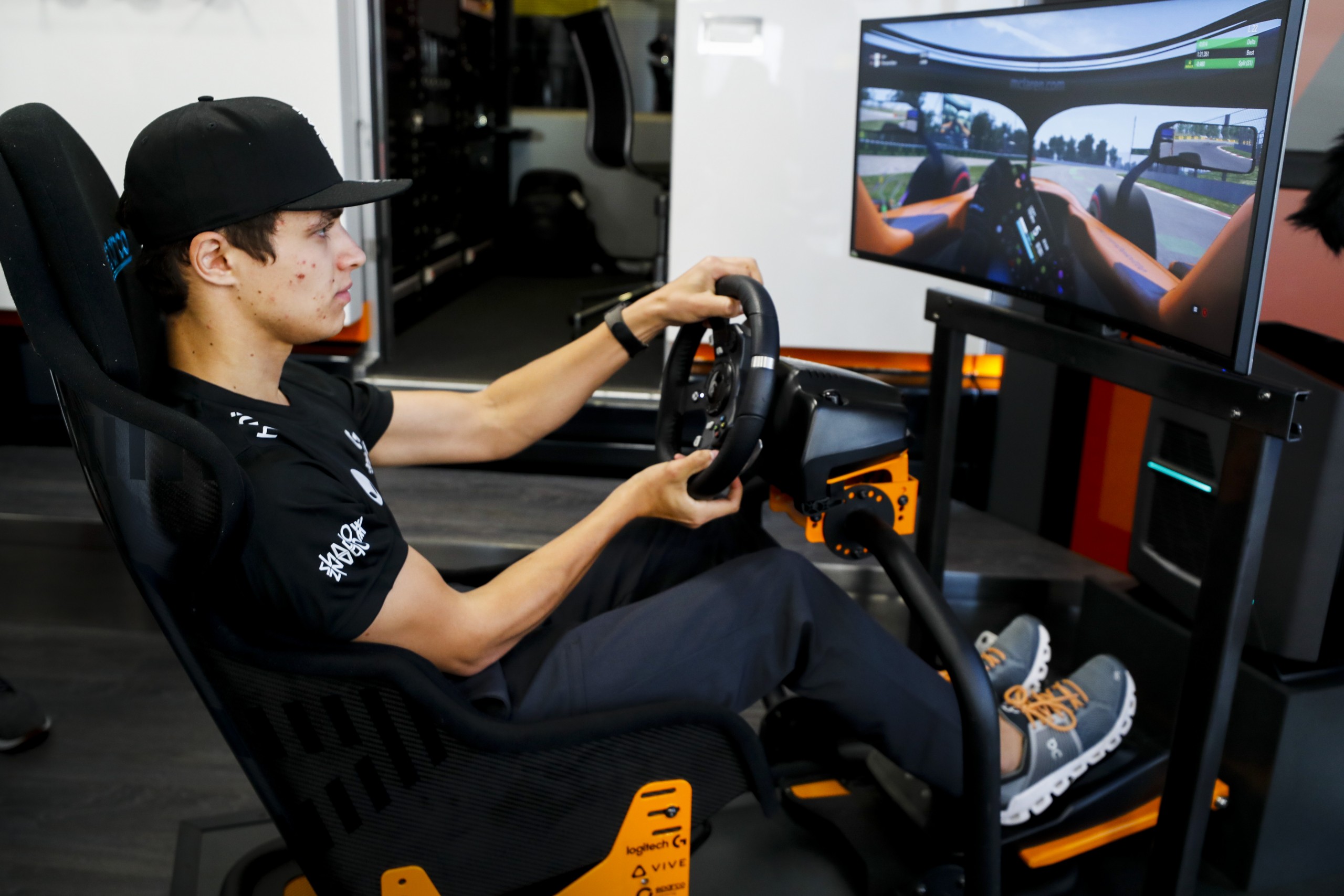 But had it not been for Norris, none of them would have had the opportunity to showcase a new side to themselves. Yes, they're just playing video games but if anything, that makes it all the more important.
Darren Cox – the former head of Nismo and GT Academy – referenced a recent survey that found 72% of people who play video games got into motorsport as a result of racing games, and that the average age of racing fans is declining. He has a point. It's how I got my foot into the door of motorsport, so F1 needs engaging personalities like Lando and the Esports world to help attract the next generation of racing fans.
Norris is important because of how active he is in the world of sim racing and interacting with his fans. When Lando was invited by IndyCar to compete in the iRacing Challenge round on the Circuit of the Americas he worked with his old performance engineer Andrew 'Jarv' Jarvis, who had taken a job in McLaren's new IndyCar effort.
There are videos of Lando and Jarv from Twitch talking in such excessive and exquisite detail about the setup of the car which, considering how little access we have to racing teams and the process they go through to get the right setup, was extremely fascinating.
In the end, what else is it about Lando? Well, he's just a very likeable, charismatic, unproblematic chap who is very unassuming, enthusiastic, personable, and has the raw ability to match that. He reminds me so much of Jenson Button, in that he seems so unafraid and easy-going. It takes a lot of effort to dislike him.
At the moment, Lewis Hamilton continues to bring new audiences to F1 and leads the charge for F1 to attract a more diverse, multicultural audience that will appeal to new markets. Once Lewis does hang up his helmet, not only will Lando along with the likes of Russell and Albon fill the grandstands at Silverstone, but Lando along with all these new young stars will be the leading lights, spearheading motorsport into the new age.
Oh, and one more thing. Lando Norris is just incredibly relatable. Everyone hears his jokey and enthusiastic radio calls and his infectious giggle, and we are reminded that he's just like the rest of us. Whilst we would revere other-worldly figures like Ayrton Senna and Michael Schumacher, we relate to Lando and a lot of these younger drivers. We are reminded that they aren't mighty men who we could never have a hope in hell of being like. Instead, we can be like them no matter what we set our minds to, that we are bound by nothing and we have no anchors holding us back.
[Featured image – McLaren Media Centre]