After an excellent and action packed two-race weekend in Austria to open the 2020 Formula One season, our attention was turned to Hungary for race three. Known as Monaco without the close barriers (and minus a luxury yacht or ten) the Hungaroring had the potential to deliver even more thrills and spills and didn't it just. Without further ado, let's take a look at some Hungarian Grand Prix weekend highlights and yet even more talking points.
Lewis Hamilton 
Quite frankly, I don't think there's anywhere else you could possibly start, is there? Fresh off the back of a masterclass in Styrian, Hamilton arrived at the Hungaroring needing just one win to equal the Michael Schumacher's record of eight wins in Hungary. Boy, didn't he deliver!
Hamilton's mind-blowing qualifying meant he started on pole, leaving the field needing something to happen at turn's one and two or it was game over. Sure enough, Hamilton had it all his own way as he cruised through the opening corners and never looked back. In fact, the Brit opened up a staggering eight-second lead by lap three. Oh, and he had a free stop at the end of the race to claim the fastest lap crown and that all-important extra point.
Put simply, Hamilton and his unstoppable Mercedes were once again class apart and he thoroughly deserved his 86th career win.
Oh, Red Bull!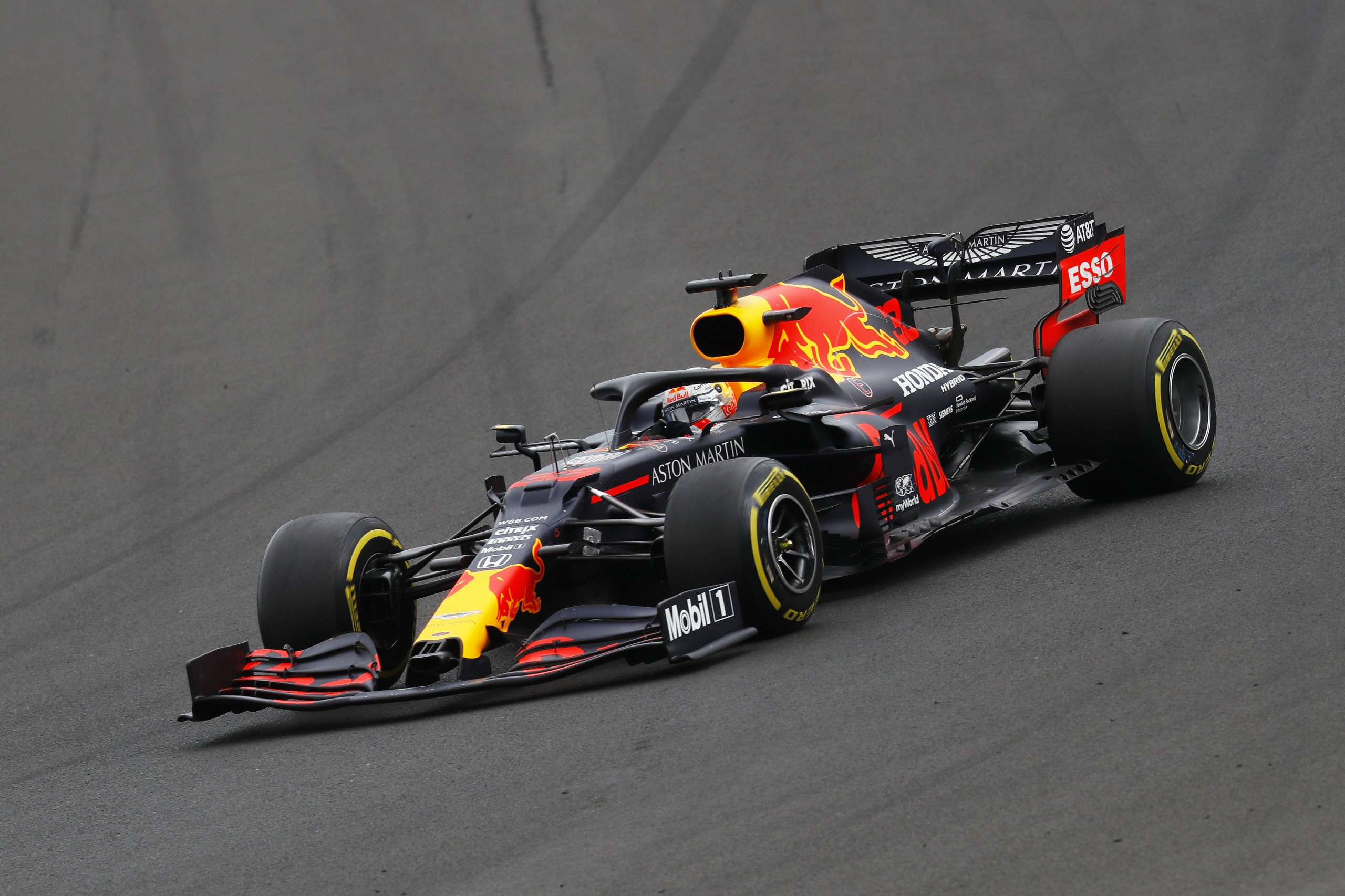 Being a Red Bull fan wasn't easy this weekend. Both drivers reported issues all weekend, Albon's qualifying was one to forget and race day was looking like it was headed for disaster. Did it end up being a disaster? Absolutely not! However, did it very nearly not happen at all? Absolutely!
My memory doesn't always serve me correct but that said, I can not for the life of me remember the last time there was pandemonium on the grid prior to lights out as there was on Sunday. Just 12 corners into the pre-formation lap, Red Bull's race looked as if it run before it had even began. Locking up into Turn 12, Verstappen collided with the barriers, leaving him needing a miracle to make lights out.
Thankfully, the Red Bull mechanics were not about to let the story end there. Not only did they get the job done but they got the job done spectacular fashion. Usually, the job that they were facing to repair his damaged RB16 would take around an hour and a half to put right however, somehow they pulled it out the bag in just 20 minutes!
Verstappen, in return, managed to take himself from 7th to 2nd, dedicated his podium to his mechanics and telling them on the team radio, "This podium is definitely dedicated to my mechanics".
As for Albon, he managed to get over his Saturday session and pull himself from 13th to 5th. Albon has developed a reputation for getting it done when he's up against it on a Sunday and once again, he didn't disappoint. Although, he very nearly didn't have a finish at all (more on this shortly).
Racing Point
I had a decision on who to mention first between Haas and Racing Point (or Mercedes depending on how you feel about the ongoing battle with Renault – sorry, Lawrence). I decided on Racing Point because yet again I am left wondering what else had this car got in it?
Racing Point locked out the second row of the grid. However, despite Stroll dropping a place to finish fourth and Perez dropping three places to end up in P7, that's still very impressive. Here's why.
Both Stroll and Perez were constantly giving their rivals something to think with their pace. It looked as  if Stroll was going to start on the front row for only the second time in his career – only to be denied of course, by Mercedes.
This was another great showing from a team, who firmly believe we haven't seen the best of yet. With a week off between now and the British and 70th anniversary Grand Prix's at Silverstone, how much more can they improve ahead of next year's rebranding? Personally, I'm not sure but I know one thing – I can't wait! Well done, Racing Point. A point is certainly starting to be made. Loud and clear too!
Haas Haas Haas
No, that's not a misprint, that's actually Kevin Magnussen and Haas laughing all the way to Silverstone with a 9th place finish and two championship points in the bag! Oh, wait… Checks notes… Maybe not, because after what looked like a masterstroke from Haas was actually a breach of rules and ultimately cost the team a place after both Magnussen and Romain Grosjean were each handed  a 10-second time penalty.
With the formation lap coming to an end, Haas decided that the track conditions were improving and that running on intermediate tyres was old news. Both drivers were told to pit for soft tyres which, as I mentioned, was a masterstroke. They eventually found themselves running in 3rd and 4th respectively. This was great to see but it was the long game they were using this strategy to benefit from.
To me at the time I thought it was a brilliant strategic work however, after the race the FIA thought otherwise and decided they had actually breached the regulations. Great thinking Haas but there's undercutting and then there's breaking the rules. It's a far cry from what Guenther Steiner once described them as looking like though and credit where it's due, it was still a very good showing.
George Russell and Williams
Now, I know that both Russell and teammate Nicholas Latifi both had a nightmare of a race, as Williams remain the only team yet to score a point this season. However, both drivers did amazingly well in qualifying, marking the first time two Williams drivers made it through to Q2 since 2018. Doesn't seem that long? Well, think back to last season's horror show at Williams and it does.
Russell was outstanding in qualifying and actually gets my highlight of the weekend with his 'That's the lap, That's the lap' reaction on the team radio after he put in a worldy of a lap to go 5th at the end of Q1. I'm not going to be the one and I don't really need to say it BUT Russell right now is surely putting in a great audition for a certain seat in the coming year or so.
Another busy day for the stewards, and another Renault protest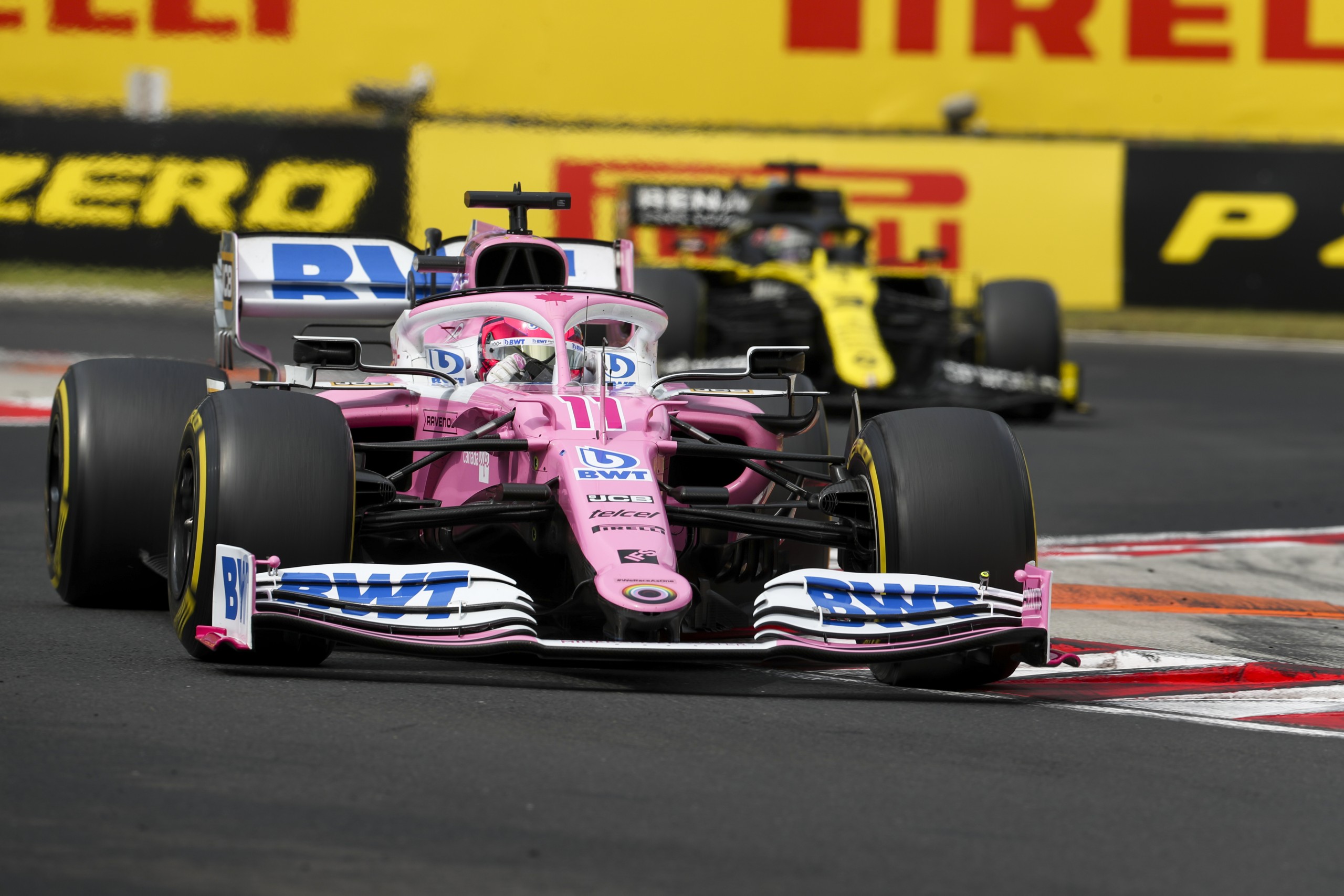 Oh boy, where to start! In fact, there's only one place and that's with Renault vs Racing Point – part four!
As we all know by know, Renault are serious not letting go of break-duct gate and after the race, issued the following statement:
'We confirm that Renault DP World F1 Team has submitted a request to the Stewards of the Event for clarification on the legality of the Racing Point RP20. We have no further comment on this matter until the Stewards have arrived at a decision.'
Rewind a week to the day and it's the same statement regarding the same battle – the legality of the Racing Point. Renault is adamant that Racing Point has broken the rules when designing their car, while Racing Point are categorically denying any wrongdoing. Who is right and who is wrong? Well, you can make your own mind up but for me, I really don't see how we are this far along and this is still a conversation. Renault though are not letting go and have said that they will contest every race weekend until the FIA give them full closure. The FIA have already told Racing Point that their car is legal but Renault are still having none of it!
Renault versus Racing Point wasn't the only thing that the stewards were looking at after this weekend's race. There was also Albon's dry start, Valtteri Bottas' jump start, as well as the aforementioned Haas double-time penalty.
For Albon, the stewards came to the decision that Red Bull did not use their dryers to dry his grid spot and no further action was deemed necessary.
As for Bottas, that is very much self-explanatory. Yes, he jumped the start by the finest of margins but ultimately he didn't benefit from it as he dropped a place from P2 to P3. Had he benefited from the error or even overtaken Verstappen to claim second place then maybe there could/would have been something done about it, but as it is, Bottas is the only one who has suffered as he surrendered his championship lead to teammate its Hamilton.
Final thoughts
So, as the F1 takes its first break since returning, you have to admit that while it wasn't as action-packed as rain-struck Austria,  the conflicting opinions on the teams radios as to whether it was going to rain or not, and indeed when, was brilliant to listen to. Hungary wasn't the best race given Hamilton's and Mercedes' pure dominance once again but overall, it was a great way to prepare us for a huge doubleheader at Silverstone.
[Featured image – LAT Images]