Hitech Grand Prix has been awarded a late entry to the 2020 Formula 2 season, adding the series to its growing junior formula portfolio.
Their entry, which comes with less than six weeks to go until pre-season testing in Bahrain in March, takes the 2020 F2 grid up to 11 teams. Hitech has not yet announced either of its drivers, although it is reportedly set to sign Nikita Mazepin alongside either Luca Ghiotto or Sergio Sette Camara.
Last year Hitech finished second in the FIA F3 teams' championship with Juri Vips, Leo Pulcini and Ye Yifei. The team will return to the series this year, alongside the 2019–20 F3 Asian Championship.
2020 will be Hitech's first appearance in F1's feeder series since they partnered with Piquet Sports to enter the 2004 and 2005 GP2 seasons.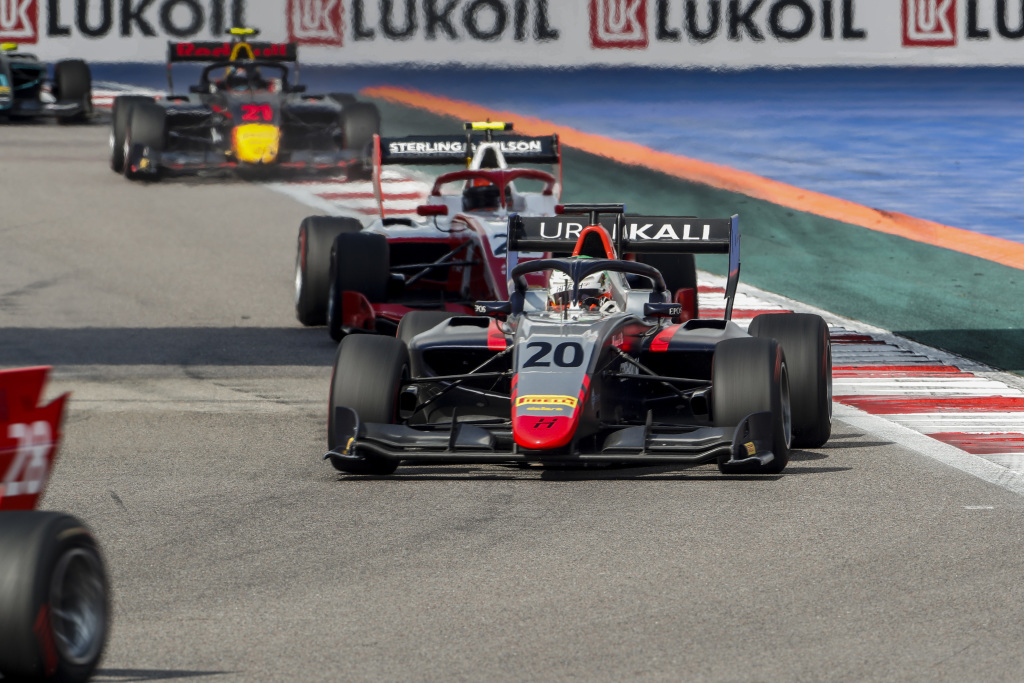 Hitech owner Oliver Oakes said: "Stepping up to F2 was always something we were aspiring towards, once we had established ourselves in the new era of Formula 3.
"With the new 18-inch rims coming to F2 in 2020 it made entering now much more necessary than at the end of 2020 where we would be a year behind the learning process.
"Of course, joining the grid this late means we are slightly up against it, but at Hitech we like a challenge! I believe in our group and I am really excited for the first event in March at Bahrain."
F2 CEO Bruno Michel said that he is pleased to add a team of Hitech's "prowess" to the grid, and added: "Hitech Grand Prix enjoyed a strong Formula 3 season in 2019 and I know that although they are joining late, they will be able to adapt quickly to Formula 2."