Welcome to Part Two of my Interview with Rich Millener.
Warren
Let's talk about Esapekka. Have you just signed him up on a one-year contract?
Rich
Yes, just one year at the moment, with the potential for further if we both agree, but it was a bit of a tough decision for him and tough decision to come with us, but a tough time for him. He found himself in Australia, finding he could be out of a job and it came to fruition. You've got to have four, five years of WRC at the top level to get your experience, and he'd just done that, had a tough season at Citroen and then it looked like it was all over, so luckily he found a way to come with us which is great and we really wanted him to have him on board and as I said we can prove a point and we can help him show his best and that's the goal, we only chose him because we think he's capable. If we didn't think he was capable, we'd have stuck with Teemu and Gus, but he was there and we both agreed that we wanted to get him in the car and that's happened, so yeah, we're looking forward to it.
Warren
Teemu as well, a second consecutive year for him.
Rich
Yes, he did some really good performances last year, especially on tarmac, some really quite promising stage times, when you keep reminding yourself of his experience level, a couple of silly mistakes which he would be the first to admit to, which we want to try to get rid of. That really made his season, you know the history books say one thing, but we know the pace was good for the rest of it, and then a couple of problems from our side, and it was a bit of a mixed year. We want to try and take that away and go from there really.
Warren
Gus is doing a lot more rounds. He did Portugal, and then did a couple more because of Elfyn Evans' situation.
Rich
Yes, going from three to nine is a big step, no R5 this year, so concentrating fully on WRC which is great, but it's the biggest step he'll make and it's the top level and you're in the limelight, and got all the pressure on you. He'll want to prove himself, doesn't want to be seen as someone who's not capable of results. At the same time, it's tough competing with those guys and he'll have some good times and bad times. Our goal is to help him through it, he's taking it incredibly seriously, to be fair to him. We mentioned to him in the middle of last year we thought he ought to get a bit more serious on a couple of issues, we said his personal fitness needs a bit of a look at and he's dropped 21 kilos since Germany last year, which is incredible and that is dedication and for us to mention something like that and to go away and do what we've asked is great and shows his commitment to the project. It's not just that, he's upped all sorts in the background as well, and he's really doing everything he can and it's our responsibility and our job to do everything we can, and so we're excited to see what he can achieve.
Warren
Finally, sum up Elfyn's year. Came close to that win, had the problem in Estonia, missed three rounds.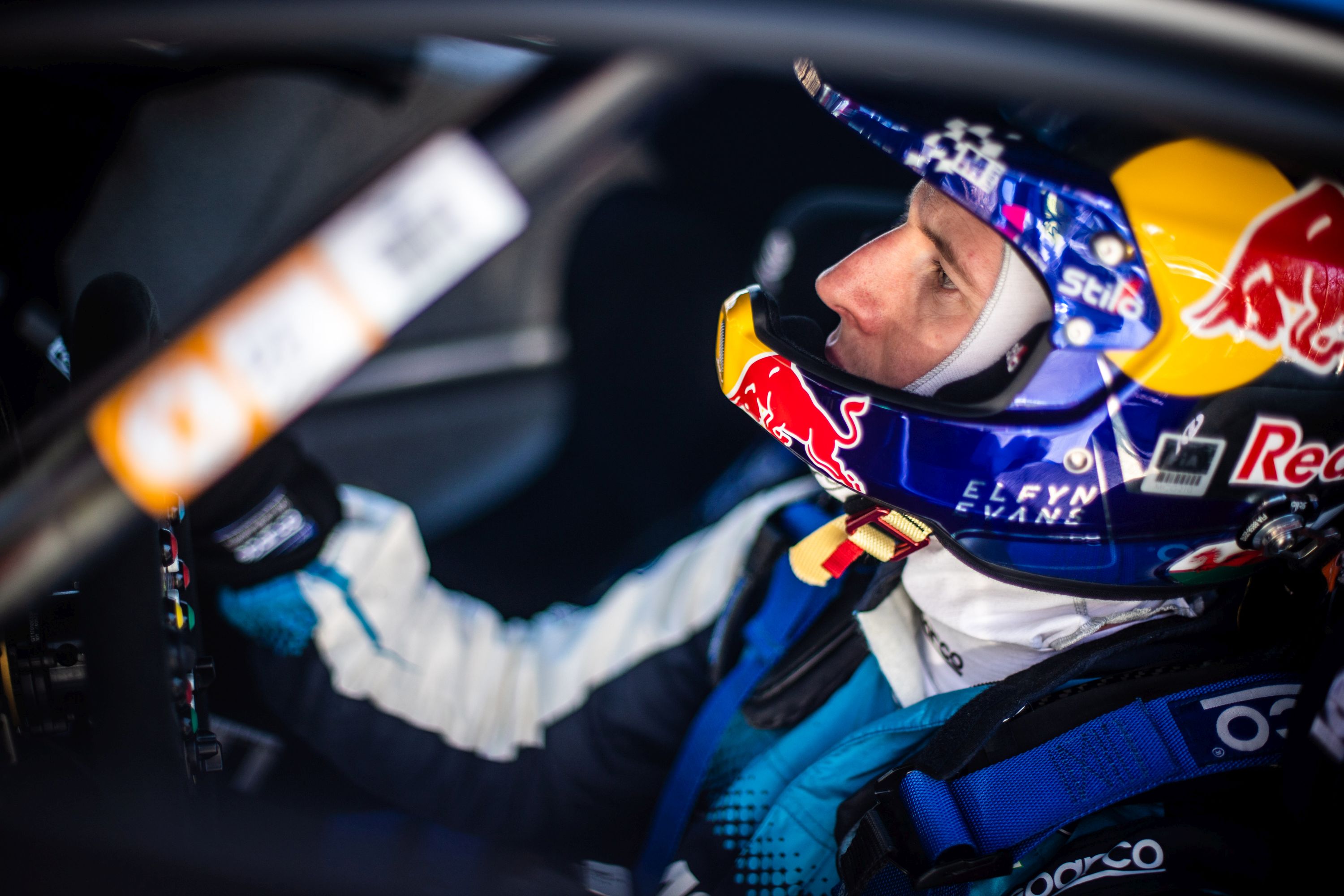 Rich
He had a strong year, considering how many events he did, and he finished equal fourth in the championship and missed five rallies effectively. Two through retirement and three because of the injury, so if you think he hasn't scored on five rallies and still fourth he's done right in between and we knew that kind of performance would eventually get him a drive somewhere else. As much as we're all disappointed, that he's gone, we're also happy that he got the opportunity to go show that he's got the speed with another manufacturer, because you run the risk that people think he's only ever going to stay at M-Sport and now he's got his opportunity to show what he can do. It's going to be hard for him, he's got to prove it now over the next two years, but he's capable, so we wish him the best of luck.
Many thanks to Rich for his time!
All photos courtesy of M-Sport