W Series CEO Catherine Bond-Muir has said the championship's goal in 2020 is to move past countering criticism and focus more on promoting its drivers' stories.
At last week's Autosport International, Bond-Muir praised the media coverage W Series had generated throughout 2019, which she said reached an audience of 340 million people on TV and 5 billion through online and print media.
However, she also said that because much of that coverage was dominated by the scepticism and controversy surrounding the W Series concept, she wants to move beyond that conversation to focus more on the stories and personalities of the championship's protagonists:
"I think this year we'll do a much better job of making them all a little bit more famous because this year we don't have to talk about why W Series exists," Bond-Muir said.
"Ultimately I think we spent last year justifying our position and justifying what we were doing. I think a lot of that has been put to bed now, and in the second year we want to talk about our drivers. We want to talk about their stories and make stars of our drivers this year."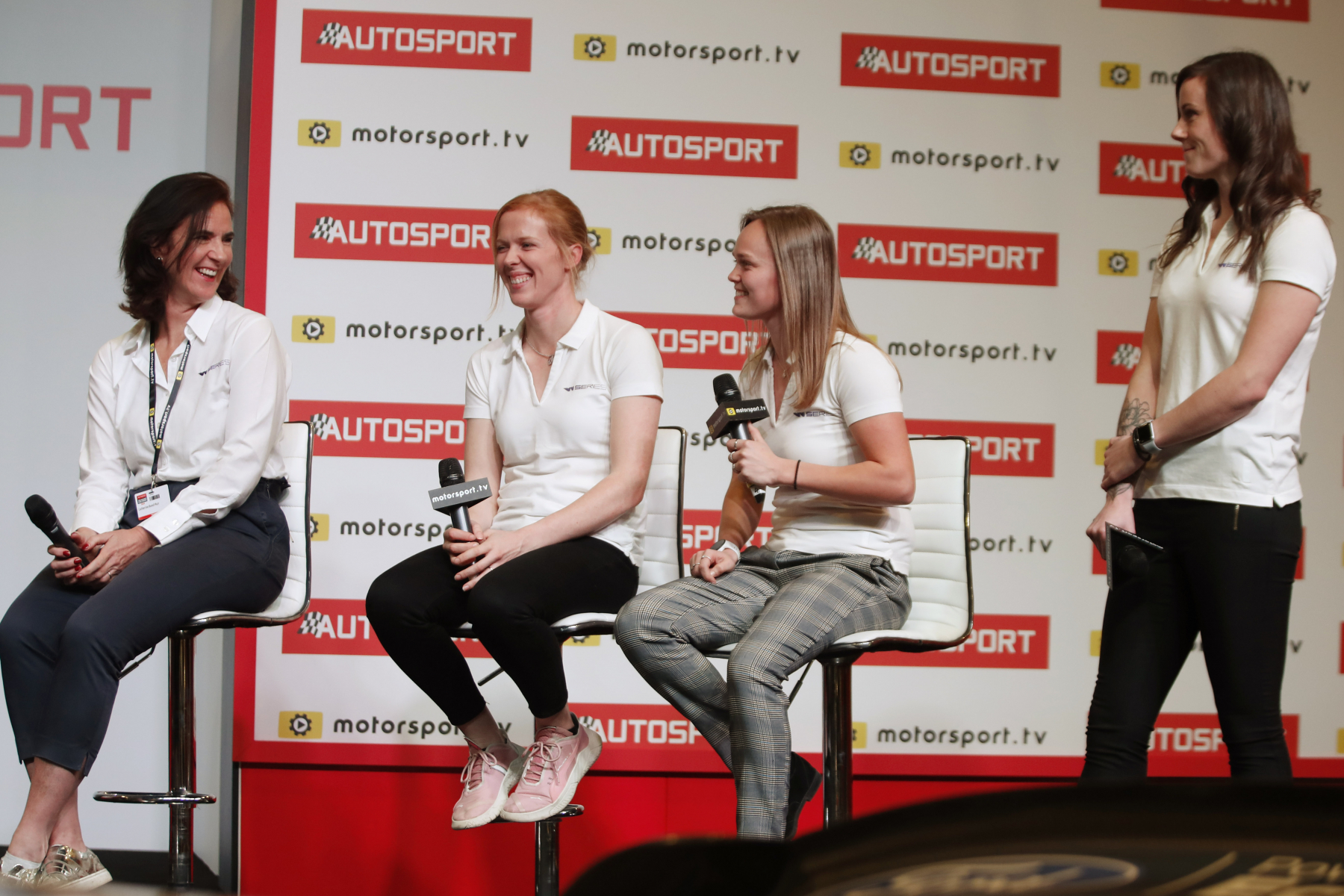 2020 will take W Series to a more global audience than last year, as it joins the Formula 1 support bill for the US and Mexican Grands Prix.
Speaking to ThePitCrewOnline, Bond-Muir added that because of motorsport's commercial nature, providing an opportunity to boost its drivers' media profiles was just as key a part of W Series' mission as giving them a chance to hone and showcase their driving skills:
"In order to succeed in motorsport, we all know you've got to have money and therefore you've got to be successful commercially.
"So [promotion] is crucially important because they need followers, they need to engage the public, in order that sponsors [and] teams will support them, and that will enable them to be successful as well as great driving skills."