Ferrari's Sebastian Vettel has taken pole at the Canadian Grand Prix, his 56th career pole position and his first since the 2018 German Grand Prix, some 17 races ago.
Hamilton had been on provisional pole for much of Q3, but Vettel's last lap of a 1:10.240 was good enough to beat him into P2 by two tenths of a second. Charles Leclerc was a further five tenths behind in P3 and will start ahead of a very impressive Daniel Ricciardo in P4, and Pierre Gasly in P5.
It was a very messy Q3 for the other Mercedes of Valtteri Bottas, who spun coming out of turn two early on in the session and was left with just one attempt to set a competitive time. A couple of lock-ups and a too-deep line going into the hairpin meant his lap was only good enough for P6, ahead of Hulkenberg, Norris and Sainz.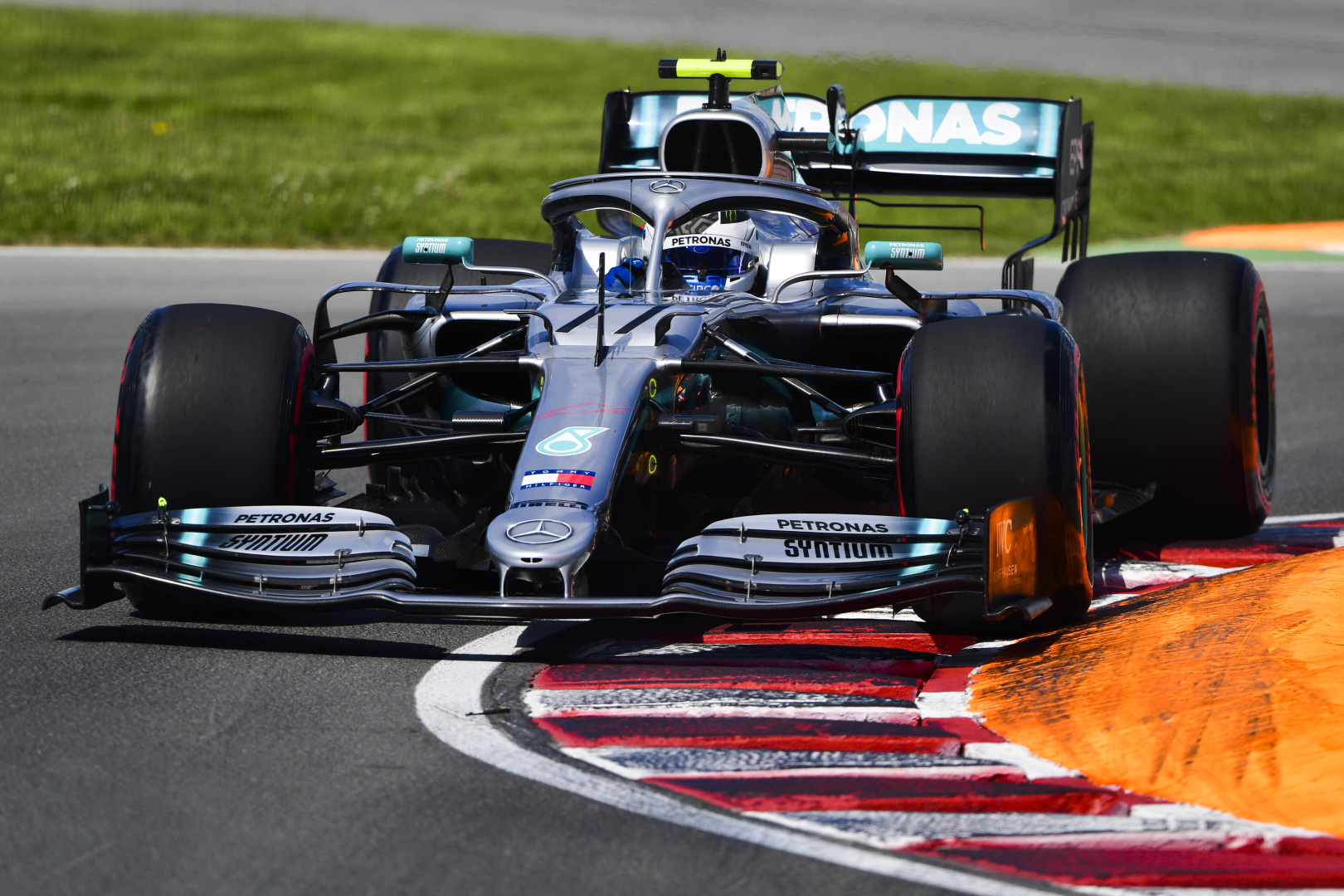 Haas's Kevin Magnussen did technically make it through into the final stage of qualifying, but he did not take part after crashing heavily on the pit-straight in the final moments of Q2.
The subsequent red flag curtailed Max Verstappen's attempt to make it through to Q3. The Dutchman had been pushed into the drop-zone relatively early on, complaining of traffic and low grip. He switched to the soft tyres and was on track to make it through to the next stage, only for Magnussen's crash to put a stop to things and leave him high and dry in P11, but with free tyre choice for the race.
He lines up ahead of Kvyat, Giovinazzi, Albon, and Grosjean down in P15. Grosjean, too, was affected by Magnussen's crash; he had locked up and bailed out of his earlier lap and, like Verstappen, found himself with just one lap to make it through to Q3. He had been coming out of the last corner at the time of Magnussen's crash, with just a couple of seconds separating him from a Q2 elimination and progression into Q3.
Towards the lower end of the grid, it was a home qualifying to forget for Racing Point, with both Sergio Perez and Lance Stroll eliminated in Q1. Kimi Raikkonen was also knocked out, with it being only the second time this season that he has been out-qualified by his team-mate. The Williams pair of Russell and Kubica will make up the last row of the grid.
[Featured image – Ferrari Media]