Ahead of this weekend's 1000th Grand Prix, due to be held at the Shanghai International Circuit, Toto Wolff has said that his Mercedes team are not daunted by the challenge posed by Ferrari in the first few races of the season. Instead, he believes the opposite is true.
"The challenge we are facing doesn't daunt us – it's uplifting," Wolff said. "We will keep pushing to extract the maximum performance from our package to deliver the best race we can.
"We will try and exert pressure, maximise our opportunities and keep working hard to develop our overall package. We've seen exciting races so far this season and we're looking forward to the next fight in Shanghai."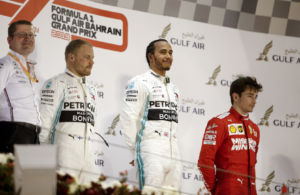 Mercedes have taken two somewhat unexpected wins so far, with Valtteri Bottas claiming victory in Australia and Lewis Hamilton doing likewise in Bahrain.
Many had tipped Ferrari to have the edge over the Silver Arrows based on their form in pre-season testing, but they struggled around the streets of Albert Park, before Charles Leclerc suffered a reliability issue whilst dominating the Bahrain Grand Prix, with Sebastian Vettel spinning from a podium position in a battle with Hamilton.
What that means is that Mercedes hold the lead in both the drivers' and constructors'  championships, with a 1-2 in both races so far. Despite this, though, Toto Wolff is under no illusions that Mercedes are clearly ahead in terms of performance.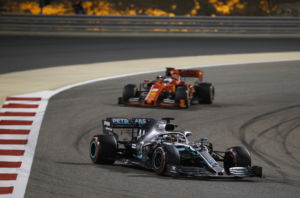 "Two races into the 2019 season, it may seem like we're in a strong position," he said. "We have 87 points, just one below the maximum score. But the constructors' standings do not tell the full story.
"The truth is that we aren't as quick as our direct competitors throughout qualifying and the race in Bahrain. The Ferrari was considerably faster on the straights and this added up to several tenths around one lap.
"Nevertheless, the saying goes that 'in order to finish first, first you have to finish' and the combination of solid performances from the team, reliability of our systems and a strong drive from our drivers secured us the one-two."
[Featured image – Wolfgang Wilhelm]