Here we are then – 69 years, 71 circuits, 32 countries, millions of laps, and 33 World Champions later, we have arrived at the 1000th Formula One Championship Grand Prix. Legends have been and gone, tracks have been celebrated and forgotten, while some have stood the test of time. From Juan Manuel to Ayrton Senna, Alain Prost, Lewis Hamilton, and Michael Schumacher, the 999 championship Grands Prix so far have bought us the thrill of high speed drama, the jubilation of seeing our chosen few win championship gold, and the sorrow of watching some of our heroes and idols fall prey to the inherent and cruel danger of the sport.
The big 1000 brings us to the 5.4 kilometre-long Shanghai International Circuit for the 2019 Chinese Grand Prix. An undulating first sector, high speed corners, along with harsh braking zones make for a real test of driver skill and car performance, and the circuit has given us some fantastic races over the years, like last year for example, with Daniel Ricciardo taking a dramatic win for Red Bull after an incident-packed race.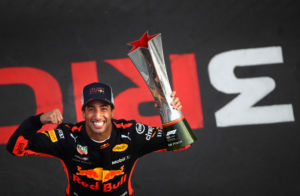 We have seen five-time champion Lewis Hamilton's 2007 championship dreams end in the pit entrance, crashes on the way to the grid half and hour before the race even started, an historic win for Mercedes, and the wheels falling off for Toro Rosso's Sebastien Buemi in 2010 – literally.
In terms of the here and now, 2019 has already seen its fair share of excitement, drama, and exquisite racing. Coming into China, the cooler temperatures are generally expected to favour Mercedes over Ferrari, particularly in terms of tyres, which the Italian team really struggled with in the first race in Australia, but had no problems with in Bahrain.
The problem they did have, however, was an electric failure in Charles Leclerc's engine, costing him a fairytale maiden victory under the most cruel of circumstances and handing the win and the 1-2 to Mercedes, all while Sebastian Vettel was trying to keep his Ferrari pointing in the right direction. Leclerc's Bahrain engine will still be used for China, as the issue was discovered to be as simple as a short circuit, meaning he will not have to take a grid penalty.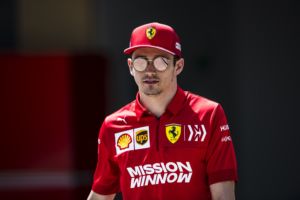 Vettel knows he will need to bounce back after a below-par performance in the first two races of the season. The fact that China is predominantly a power track will help, but Mercedes' power coupled with their ability to keep the tyres in an operating window much more consistently than Ferrari should make for a cracking race. Let's not count out Red Bull either, who won the race last year and could so easily have had a 1-2, if not for a moment of madness from Max Verstappen that saw him wipe both himself and Vettel out at turn 14.
Further down, Renault look to improve on what has been a nightmare start to the season. An engine problem in qualifying and a bizarre first lap crash for Daniel Ricciardo ruined their weekend in Australia, before synchronised engine failures last time out in Bahrain saw the team leave the desert with no points.
Racing Point, Alfa Romeo, Toro Rosso and McLaren continue their impressive and exciting battle in the midfield, while Haas, generally considered to be quicker than all of them, need an answer as to why their race pace was lacking so badly – a sixth-placed qualifying for Kevin Magnussen led to a P13 finish in the race in Bahrain, while Romain Grosjean failed to see the chequered flag after contact on the first lap.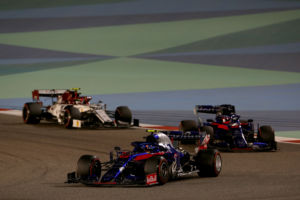 As for Williams, China does not look like a circuit that will go any way to improving their disastrous fortunes in the early stages of the season, with the tricky corners and long straights providing risks for poor reliability and a severe lack of spare parts. It's not getting easier for the team that, during their championship-winning glory days, would not have foreseen them having the slowest car on the grid going into F1's 1000th race.
This weekend will be a celebration for Formula One, but who will be celebrating a momentous win at F1's championship milestone? Onto number 1000 we go.
[Featured image – Getty Images / Red Bull Content Pool]