In Mexico, Lewis Hamilton celebrated his fourth title in his Formula 1 career, a title which Lewis had to fight hard with the four time world champion, Sebastian Vettel, especially before the summer break. Hamilton showed a "winner" character and managed to overcome all his difficulties, both psychological and driving, but at the end Lewis became the first British driver who has ever won four world titles in Formula One.
Next stop, is Brazil, with only two races to go, until the season's chequered flag, teams are travelling to Sao Paulo, for one of the best races in the Formula 1 calendar. Red Bull will try to win another race and be considering their current form, they have many chances to achieve that. The Bulls, are fast and compatible, both Verstappen and Ricciardo, will fight for a place on the podium and of course not in any place, but the highest one.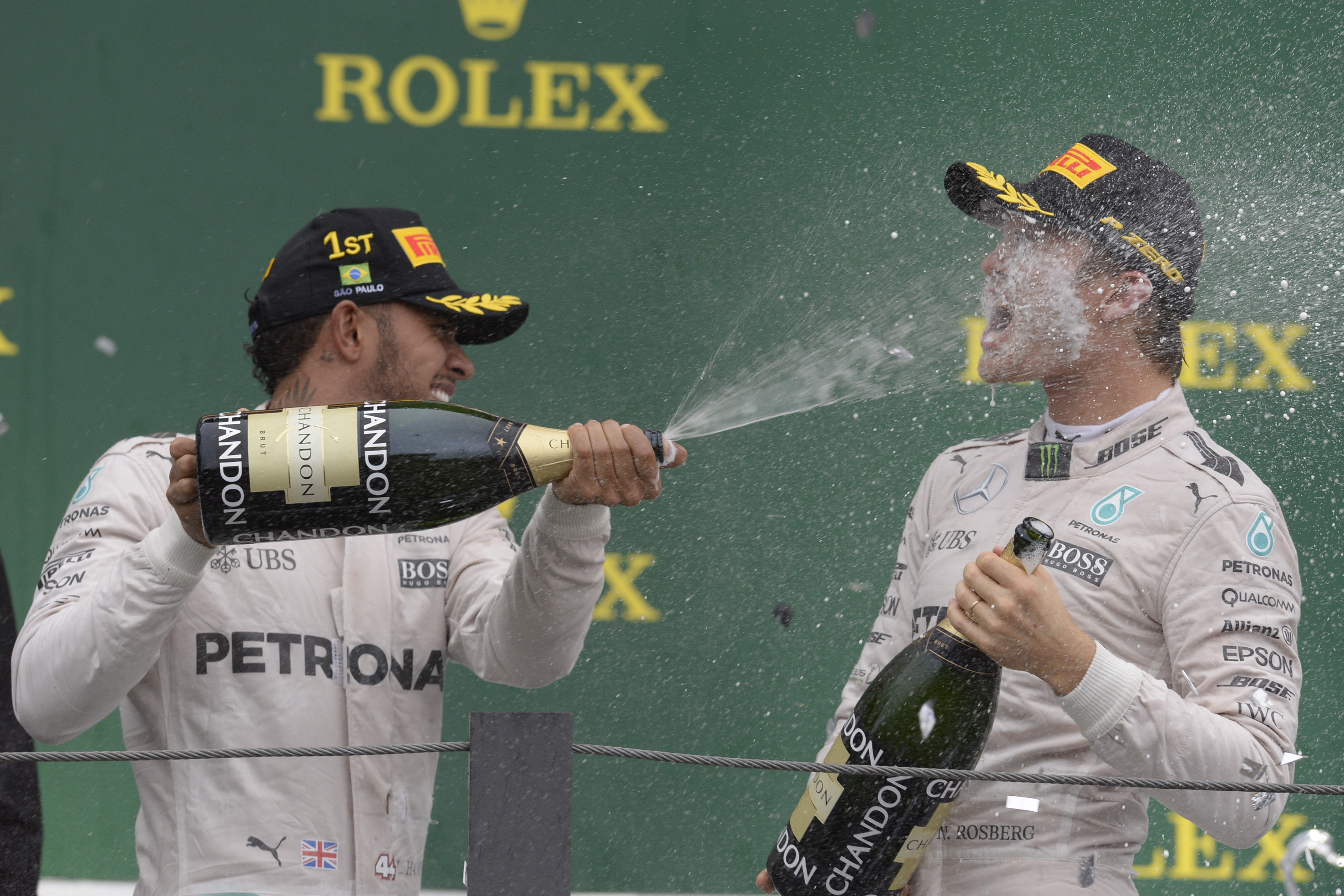 Ferrari is facing their own problems, Asia was a difficult chapter for the team, which cost them the chance to fight for the drivers' and constructors' championship, they didn't have many chances for the second one, only if Raikkonen was able to move faster and improve his results.
In Brazil, the Scuderia has to fight for the best possible result, personally I don't believe that Ferrari will win the race, Red Bull is faster and more reliable from the Scuderia Ferrari, at the moment, Verstappen is getting better and better, and I assume that he wants to close this season with two more victories.
AUTÓDROMO JOSÉ CARLOS PACE
Laps: 71
Circuit Length: 4.309 km
Total Length: 305.909 km
Lap Record: 1:11.473 (Juan Pablo Montoya – 2004)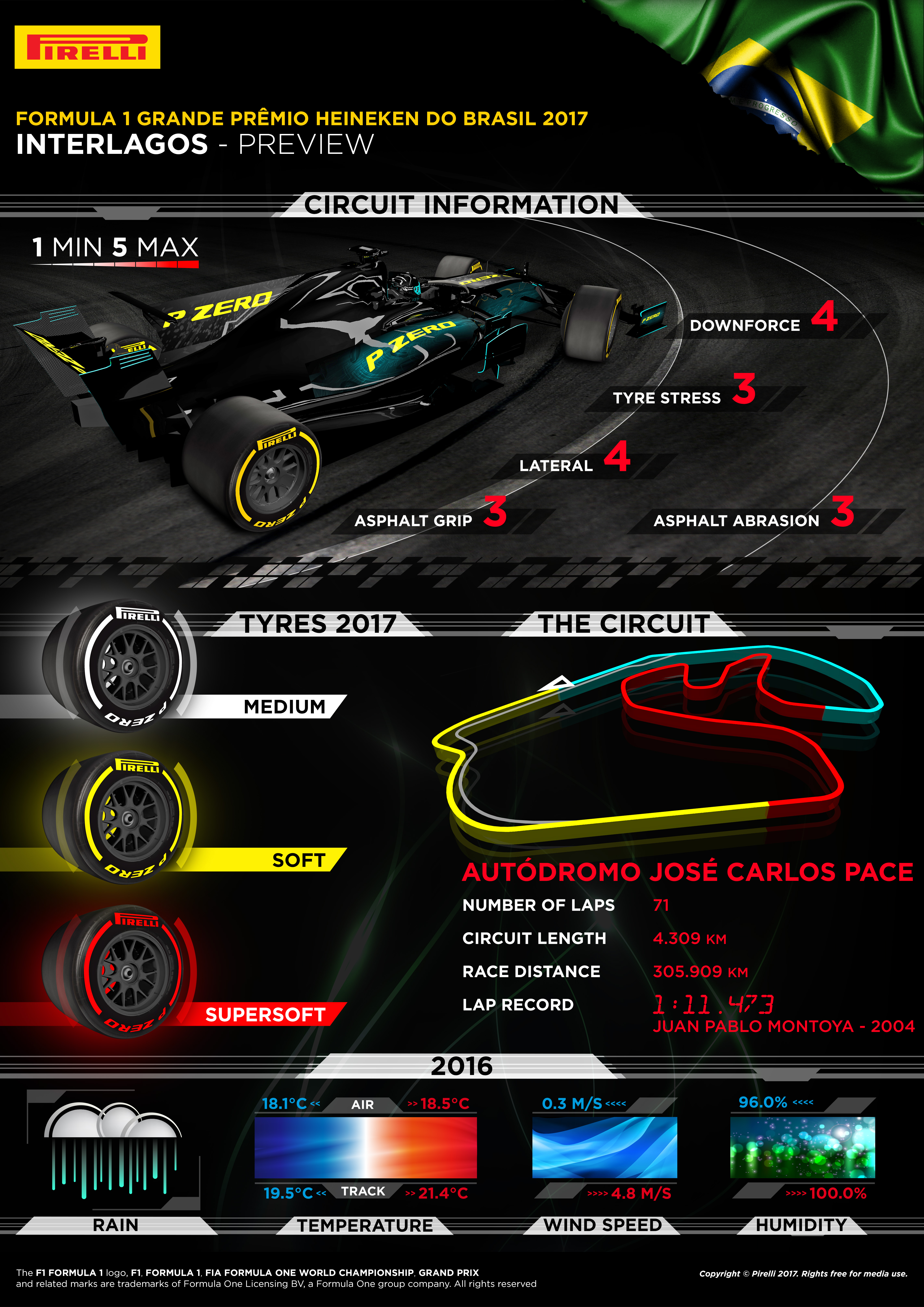 Supersoft, soft and medium tyres are available for the drivers in Brazil, a circuit which the brake demand is low there are fifteen corners, 44 gear changes per lap and the average lap speed which the drivers will reach is about 220 km/h.
Three current drivers on the gird have won the Brazilian Grand Prix at Interlagos, Lewis Hamilton and Kimi Raikkonen has won one time, whilst Sebastian Vettel has two victories in Interlagos. It is mentionable that only three drivers have exceeded the two victories in the Brazilian Grand Prix history. Alain Prost won six times, Michael Schumacher four times and Carlos Reutemann three.
"It's very special for me and one of my favourite places and races on the calendar. Sao Paulo is a crazy city and there's something I really like about it. The food, the people, it's all really engaging and a highly unique experience.
Nico Hulkenberg – "The track itself has so much history especially when you cast your mind to all the stories and championships won there. You can feel the history and the emotions that belong to racing and I really like that. It's a reason why I usually perform quite well there. The circuit is short and can be quite tricky to get right. It's anti-clockwise, very bumpy and extremely tough on the neck! It's all about confidence, especially the in-field middle sector.I have special memories around Interlagos! My only Formula 1 pole position to date came in my rookie season, which was awesome. I put a perfect lap together at the right time in changing conditions and poled it by over a second; that's a real standout moment in my entire racing career. In 2012, I led for a large part of the race and was unlucky not to get a podium. I have a decent record there and I will be pushing to make sure I continue that."
Toto Wolff admitted that Mercedes will test new parts for the 2018 season in the two remaining races in Brazil and Abu Dhabi.
"The final two Grands Prix thus present the first two test opportunities ahead of the new season, trialling new and interesting concepts that the competitive landscape on track simply didn't allow for earlier in the year. [We] will be running a series of experiments over the final two Fridays – with the option for race day, too, if the team feels that the risk connected with any idea is manageable and there is valuable learning for 2018 and beyond."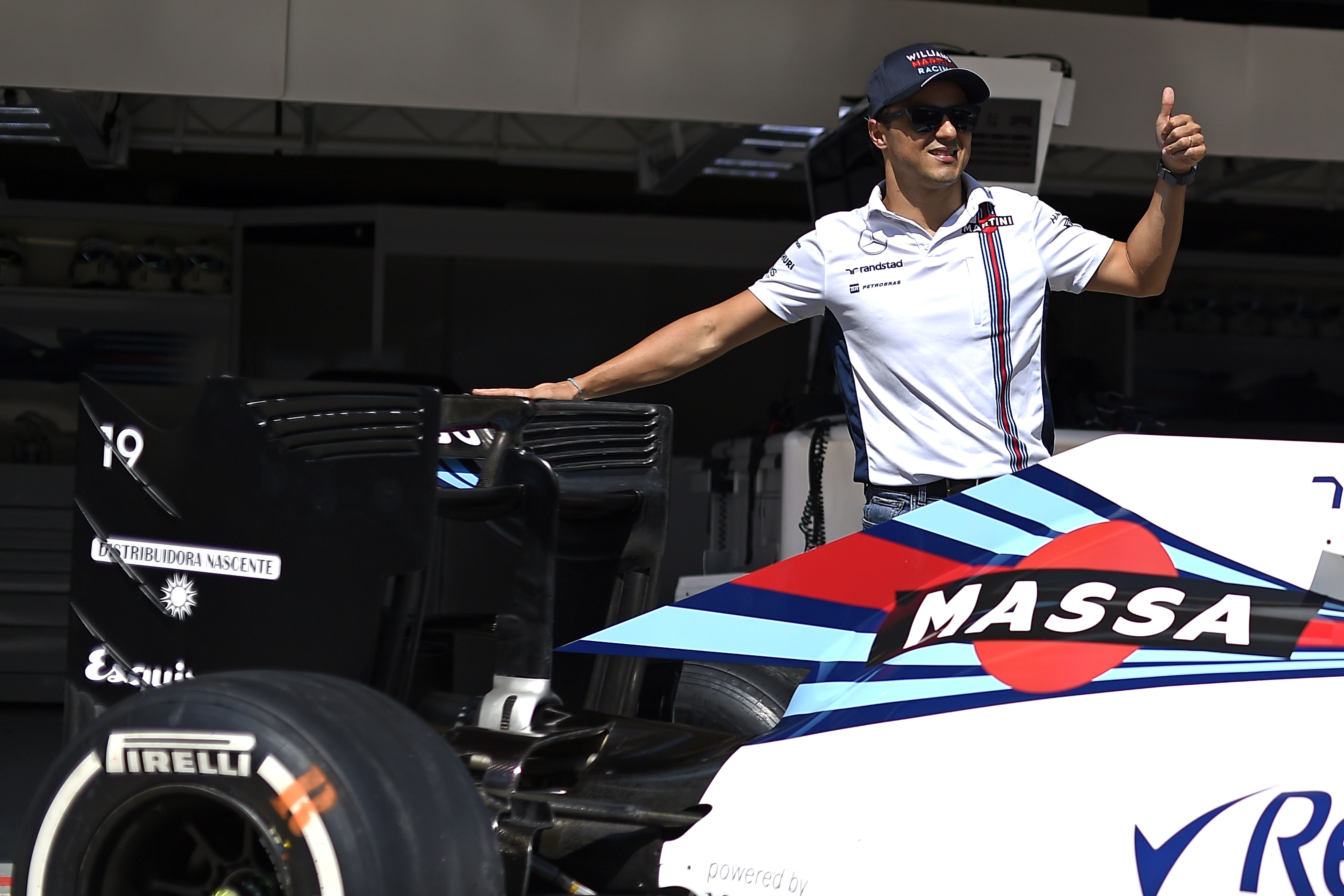 Felipe Massa announced that he will retire, for the second time in the last two years, after the end of the 2017 season and that will make the Brazilian Grand Prix a very emotional race, full of Brazilians who will be cheering for Felipe.
Future Stars – Introducing F1's Next Generation: George Russel & Arjun Maini, Mobil 1 The Grid
Twitter @FP_Passion