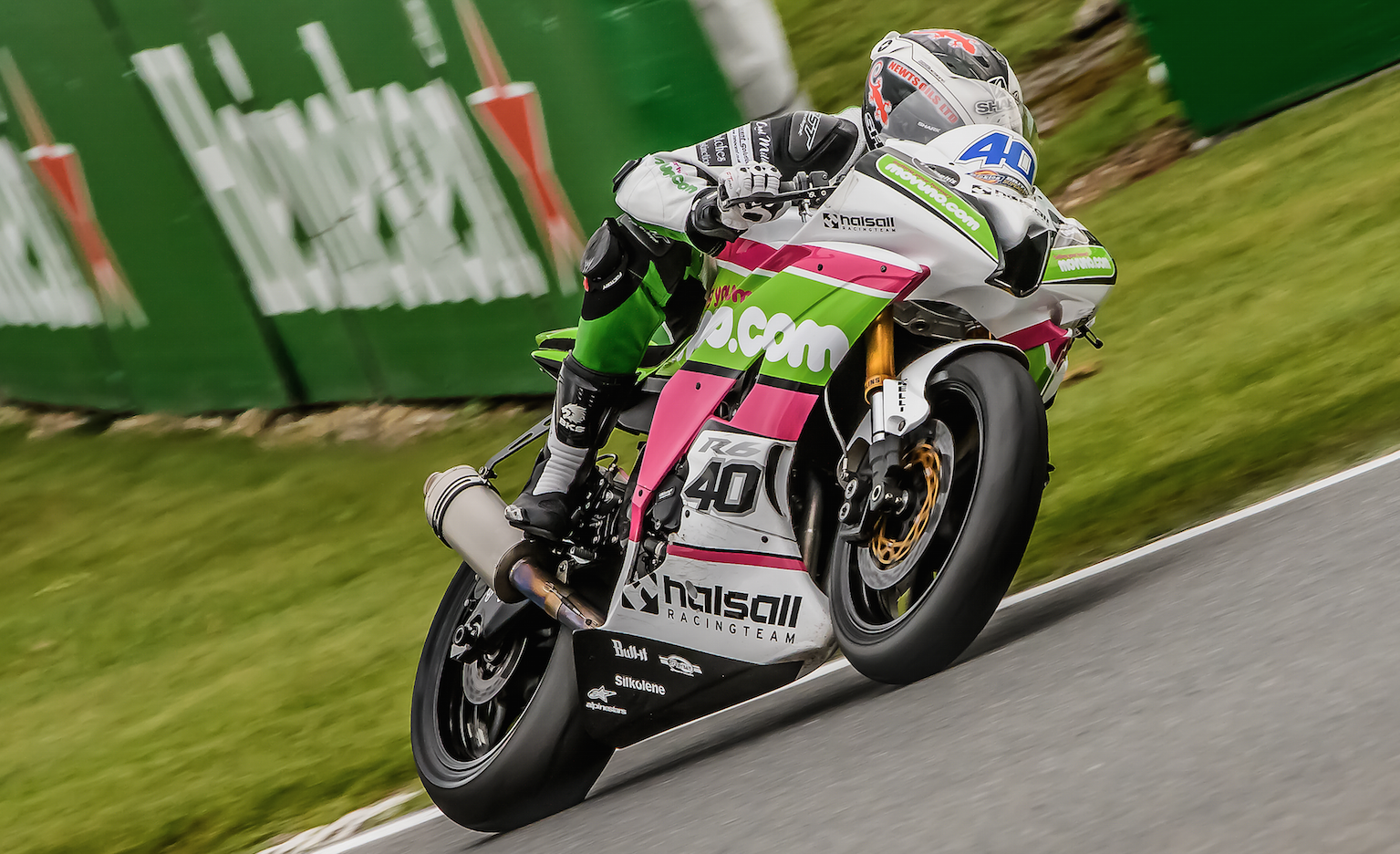 Back at Brands Hatch, I spoke to Joe Francis of the Movuno Halsall Racing Team, on his return to action after a month and a half away from racing through a back injury. In this exclusive interview, Francis talks about nearly being left without a ride in 2017, how his season has been this year and how the Halsall Racing Team possibly saved his career.
How has 2017 been for you?
It has been a great year but tough at times. We have been fast at every round this season and we could say that we've had a lot of bad luck. However, all in all, it has been a mega season. It was a shame to miss Silverstone, Oulton Park and Assen with my injury but that is racing. Considering we secured the deal late on, I think we have really brought the bike together and made it into a competitive package.
How different is the Halsall Racing Team Yamaha compared to the TTC Yamaha you rode last year?
Both bikes are very similar. The only major difference is that at Halsall Racing, I have no Motec. The engine is better at Halsall Racing but the chassis is the same, purely because it is the standard R6. Both of them parts of the bike are still exceptionally strong. We have been progressing with each round, getting used to the bike and basically, just refining it to suit me a fraction more. I think our progression has been clear for everyone to see. We started slow in 2017 but over time, have got nearer to race wins and have been solid podium contenders.
Is it annoying that you still haven't won a race this year and that Andy Irwin has?
In all honesty, we have been in positions this year where we have had better pace than Andy and on a few occasions, we have had the pace to win. Unfortunately, we have been very unlucky. The engine blew up in one round and that is no fault of mine nor the team's. There's been places where we should've won and could've won but unfortunately, things just didn't quite fit together.
You was let down extremely close to the season starting in 2017 – explain what happened.
Just two weeks before the start of the season, a team that promised to come together for me actually didn't come together, which left me without a ride. We don't exactly know why they didn't come together and in all fairness, I couldn't dwell on it too much because I needed a ride! We had to take it on the chin and thankfully, at the last moment, Martin came up with a package. Martin without doubt saved my season and probably even my career and I can't thank him enough.
The team on a whole are amazing. I have more than enjoyed 2017. They are a great group to work with and we have had a lot of laughs along the way. Everyone works so hard and it is a great environment to be a part of. Every negative result we have had and all the downs we have had have been turned around and it has been a really fun team to be in. There's a lot of teams around the paddock that don't look like they are enjoying themselves but with Halsall Racing, it is like being part of a family and it really is one of the most professional and fun teams to be in and in all honesty, it is the best team I've been in.
To what extent did your wildcard at Donington Park help you in 2017?
That wildcard turned our season around. It made us go straight to the top three over in the UK, which kickstarted our season proper. We went to Donington Park, a track we had been to already in 2017, with some confidence. However, we had to push so much harder. I never realised until I got to the race just how hard the World Supersport guys push.
Unfortunately, we tried to take that 'push like crazy' style back to the UK and as you've all seen, it hasn't worked out. The smaller British circuits are very different to the likes of Donington Park and circuits used by the World Championship and more often than not, we have crashed. It is a massive shame about the injury because we missed out on circuits where we knew we would be strong at.
How have you got over the amount of crashes this season – including your big one at Cadwell Park?
Most of the crashes have been OK to get over. Some of them have been silly little mistakes and the others have been strange and unexpected. It is all part of racing; I am still young so I am learning all the time and still have a lot to learn in the future.
My injury was enough to put me out for a few rounds. We don't know what caused the crash but we just got unlucky I guess. I am glad to be back and whilst I may not be the fittest I've ever been, I was able to show at Brands Hatch that we can be competitive and that is a really good sign for 2018.
How serious were your injuries?
It was a lot more serious than I ever thought it would be. The doctors were extremely concerned about me but thankfully, it will have no long-lasting effects. When I had the time off the bike, I didn't do anything too stupid which could possibly harm the injury further or extend the recovery period. The doctors did an amazing job and they also said that we should be alright for the future! It could've been a lot worse but we will just have to have a few weeks off and rest properly but like I say, we will be fine in the future.
It wasn't as bad as some other riders have had. I was told straight away that I would be able to ride a bike again. It was a compression fracture of the L1 vertebrae – talk to other people and you'll soon find that it is a common injury. The doctors always said that I'd make a full recovery and I'd be back to normal life, as long as I am sensible.
Has Brands Hatch's results given you confidence for 2018?
I think we already had a lot of plans and confidence heading forward anyway. As for outright speed and pace, I believe that we are one of the fastest, definitely in the top 4. Some riders have to build up to that point where they are at their optimum whereas we seem to have that pace straight away. We just need to put the last few pieces together and hopefully, we will be standing on top of the podium very soon.
What are your plans for 2018?
As I am quite tall, Superbike would be a good route. I think my particular riding style will suit the Superbike. If Martin was to run a Superbike, then that'd be perfect for me. I want to remain with the team and if possible, move up. If he ran the Superbike team, it is the team I'd want to be part of.
Obviously, Supersport is still an option and I think it'd be good to stay here again. Overall, I am looking at the Supersport and Superbike classes. Whatever class we end up in, we will have to do a good job in. In Supersport, I would be expecting to win whereas I would change my plan for the Superbikes, looking at learning the basics in the first season and become consistent. If I was to go to Superbikes, I would be looking at treating it as a three year plan. A learning year, a better year and then hopefully, a big breakthrough year. Of course, as we all know, plans are just that and they could all change year after year so it is best to maybe just wait and see.