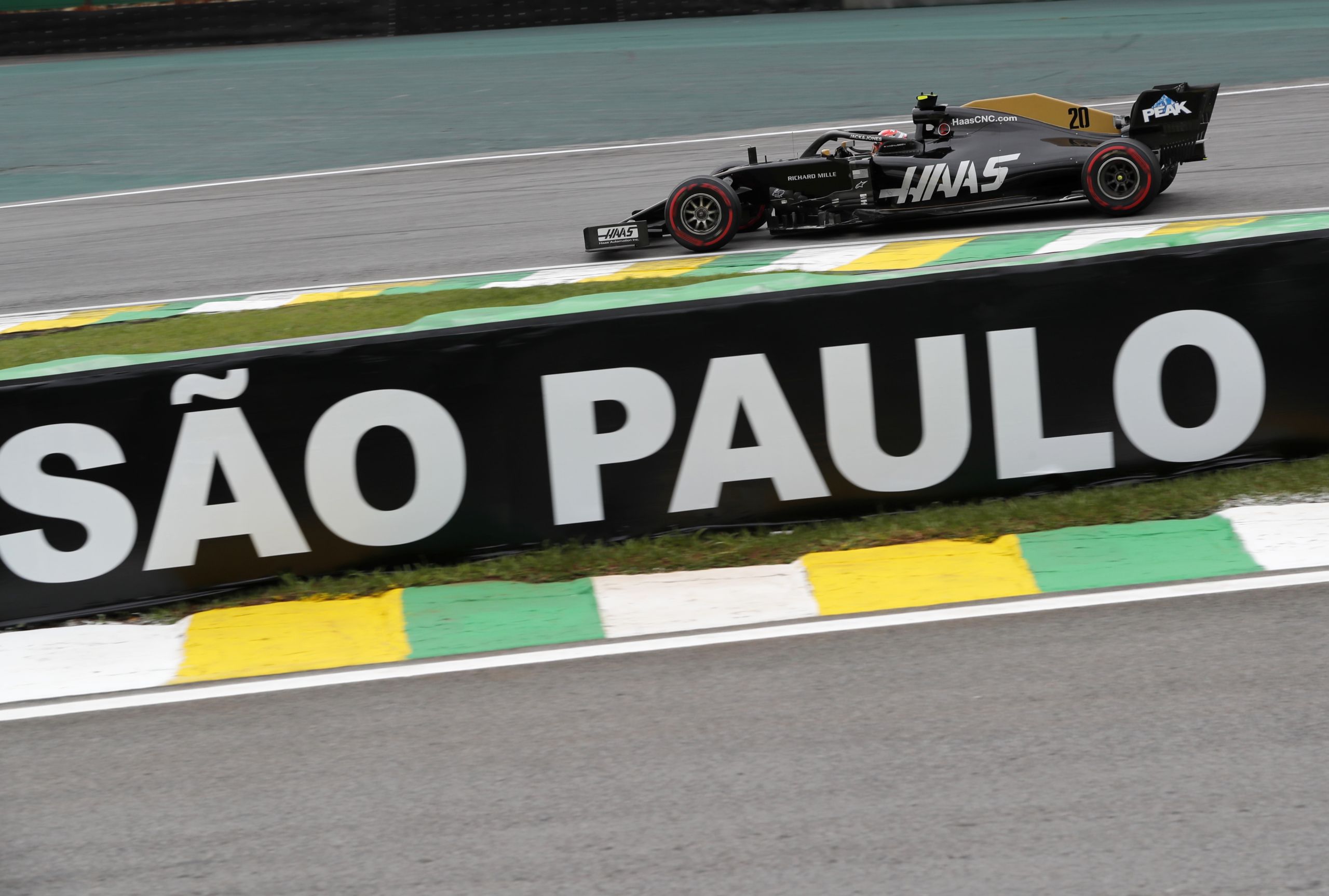 Image courtesy of Haas F1 Team
To the heartbreak of most it is looking like that the track Autódromo José Carlos Pace or Sao Paulo/Interlagos may have seen its last Formula 1 race. Chase Carey in one of his final moves as Chief Executive of the sport before stepping aside for Stefano Domenicali looks like to have penned a deal with Rio Motorsports LLC at a new location completely from the historic circuit having held races since 1972. Brazilian President Bolsonaro has supported the switch saying that Interlagos is no longer financially viable but the location of choice is causing uproar as it is Rio's last forested area, and environmentalists are against it, but if it gets approval by the State Environmental Control Commission Interlagos could be off the calendar and Rio will be on the provisional 2021 schedule . Hamilton has also spoken about his disinterest in the venue not only because he likes Interlagos but of the effect of the forest. Chase Carey's final move as CEO could see one of the locations I personally look forward to each year being taken off the calendar.
Here's a few races in my lifetime, three of the best?
Senna, The dream happens – 1991
Ayrton Senna is renowned as one of the best in the Sports history, and did so much for his country and from his debut career in 1984 Brazil was always a bogey track, 6 years and 4 retirements, with a best place of second in 1990. 1991 was the year for him albeit it didn't come easy, lights to flag victory for the great. He was clear within the early laps but Mansell begun to close before pitstop trouble for Brit managed to give Ayrton breathing space. There were more battles with Mansell and Patrese later on though as the gearbox gremlins began for them all it was survival, Senna was hit with it first losing fourth gear. Mansell fell first though on lap 61 spinning and unable to get going again, whilst Senna battled on losing further gears. Patrese closed further only 2.9 behind from nearly half a minute, Senna stayed in sixth losing time but he held on. When the Brazilian saw the chequered flag at the 71st lap he couldn't stop screaming, much louder than a Frenchman in 2019 out dragging Lewis Hamilton! He finally managed to win his home event, superstition? 7th time lucky? The struggle of him doing so caused him to slow and get into the medical car to drive him to the podium where he struggled to lift the trophy, he put 110% into that display that day.
Raikkonen Wins, or does he?! – 2003
The 2003 Grand Prix was held in horrid conditions, and began behind the safety car. There were several laps behind it before the track went green and fan favourite Barrichello lost the lead instantly to the disgust of home fans to Coulthard. The track began to dry except for turn 3, which had a water stream across it, which over the period of the race became a car park as 6 cars aqua planed, including Michael Schumacher! It was his first time he failed to finish since his home GP in 2001. Jenson Button in the BAR was the heaviest collision out of the six but all unharmed. Coulthard lead on worn tyres and home favourite Barrichello took the lead to the crowd's joy on lap 45, but Rubens was to retire, a ninth time in a row! He ran out of fuel and DC retook the lead two laps later. Raikkonen and Fisichella were battling behind him as he pit on lap 52. Kimi then in his younger years with tyre wear and pressure caused by Fisichella made a mistake lost the lead on lap 54 letting the Jordan by. Webber lost control of his car behind them and hit the wall across climb of the hill on front straight, tyres strewn across the track. The safety car was deployed but the communication didn't get across to Alonso in the Renault who hit a tyre at 170mph, and wall now known to reach 35G. With the damage to track and over 75% completion done the race was ended early. Fisichella was lucky his car was on fire but timekeepers deemed Raikkonen as the winner on countback! Albeit this was reviwed ahead of San Marino and the final result was handed to the Jordan driver of Fisichella.
2008 – Is that Glock?
Hamilton had memories of 2007 of which trouble in the race stopped him becoming a rookie champion, and 2008 was between himself and another Brazilian Felipe Massa, that country has some great talents throughout the years. Weather once more played its part this year! Massa got off well, but all Hamilton needed to do was finish P5 or higher and sat P4 from the start. In Coulthard's final race of his career it ended at turn 2 due to collision, he was given permission to have Red Bull's Wings for Life Charity across his car, this brought the safety car out and the track begun to dry under this, in which Fisichella pit early for tyres. This was a smart play which got him up the order which briefly put Massa in title winning position before Hamilton first pit stops happened. Massa was truly engaged he was setting fastest lap after fastest lap as the track dried further but clouds in the distance didn't look promising. A noteable pit stop happened half distance, lap 36 by Toyota as Glock pitted for fuel and tyres until the end, and two laps later Massa pitted the first of the Championship runners albeit he was to pit again. Hamilton, Alonso and Raikkonen pit a further 2 laps later on laps 40-42. Hamilton was comfortably in position to win the Championship being in the top three with Massa in the lead. Vettel having an impressive second half of the season since his first win at Monza pitting on lap 51 was closing in Hamilton on fresher rubber but can afford to give him the position. Rain begun to fall 12 laps later with Vettel still over the Mclaren's rear wing, he just can't get by. Everyone followed Heidfield's lead bar Glock as he stayed out as he had the fuel from previous stop to which dropped Hamilton to fifth, now in danger with Vettel on his rear wing. The Brit made an error and Vettel got by, so he now was sixth! Massa on lap 69 was in Championship winning position, but the rain begun to fall heavier. Massa took the victory and the crowd and the Ferrari crew go wild but then cameras pan to Hamilton as we see Glock go slowly due to car cannot cope as Hamilton going down the inside Juncao and the famous Brundle words 'IS THAT GLOCK?!' Hamilton then crosses the line in P5 and Mclaren then go crazy with Ferrari stunned, Massa was Champion for around 20 seconds.
What is your favourite Brazilian Grand Prix? Other noteable mentions for 2012 and 2019.
The first for when Vettel recovers from spin on lap 1 to win his third Championship, and it looked like Schumacher let him by handing over the baton to the new generation of drivers. Button took his final victory of the sport, but the main memory is Alonso's face post race, a meme created to this day.
The second for which could be the final ever at the track where Verstappen takes victory and Gasly second, the first 1+2 for Honda powered cars since Adelaide 1991. No rain but three teams battled for victory in the hybrid era, Sainz took his first podium of his career.
The 2020 calendar saw a possible new track with Vietnam, so this could be the 2021 new track along with the introduction of Vietnam and return of Zandvoort, other series are beginning to reveal their plans for next year so this could be the beginning.