After a heart-in-mouth opening lap last time out in Bahrain, F1 returns to Sakhir this weekend, but the track will look a little different.
Turning left immediately after turn four, the drivers will embark on an oval version that goes round to the end of the lap, with sub-one minute lap times anticipated.
Due to the freshness of the outer layout, there will be an odd and intriguing contrast between a rubbered-in track and a green circuit with very little grip.
However, the outer part is mainly full throttle and requires a lot of power, which is why more Mercedes dominance is expected.
Despite that, a track like this is reminiscent to other short circuits like Austria. Losing even the slightest time can be of extreme detriment, and it will prove incredibly difficult to re-gain that time once it is lost, particularly in qualifying.
But while we were all expecting the new layout to be the main talking point of this weekend, it is the miracle escape for Haas' Romain Grosjean that will dominate race preparations, following a moment that shocked the sporting world.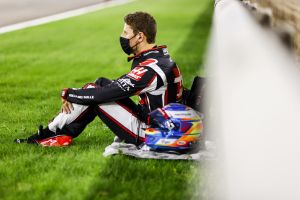 Grosjean turned across the track and hit the Alpha Tauri of Daniil Kvyat, before smashing into the barrier and splitting his car in two, as it burst into flames in the process.
Having been in the fire for half a minute, the Frenchman was somehow able to escape from the car and, with the help of the heroic marshals and Dr. Ian Roberts, got away with only minor burns to his hands and ankles.
But the FIA will doubtless be looking closely at how the barrier broke in the way it did, and why there was such an enormous fireball upon impact. However, the halo and the safety mechanisms within the car did their job, and all came together to save Grosjean's life.
He will be replaced by young Brazilian driver Pietro Fittipaldi while he continues to recover, and going up against Danish driver Kevin Magnussen will be the Test and Reserve's first test in the F1 scene.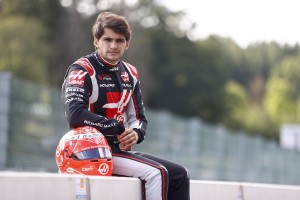 Meanwhile, the aforementioned Mercedes will be striving to further push home their advantage in what is a version of the track that suits them even better than the previous. Lewis Hamilton is aiming for his 96th career win, as he also aims to surpass Sebastian Vettel for wins in Bahrain.
His team mate Valtteri Bottas had yet more horrible misfortune early on in bahrain which cost him a place on the podium, with Red Bull taking full advantage. Max Verstappen took second, while Alex Albon took his second podium of the season and strengthened his chances of retaining his Red Bull seat next year.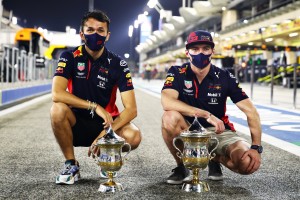 The Ferrari-powered teams will likely struggle more this weekend and, having only seen Charles Leclerc's works Ferrari score a single point last time, this may be another weekend to forget for the Prancing Horses, Alfa Romeo and Haas.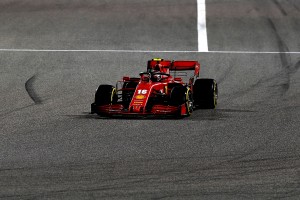 Racing Point fell 17 points behind McLaren after the double non-finish last weekend. Lance Stroll found himself the wrong way up after Kvyat's spear into turn eight, while a late and gut-wrenching engine failure for Sergio Perez cost him a podium. McLaren, meanwhile, scored points with both Lando Norris and Carlos Sainz. As a result, McLaren will come into this weekend knowing they can put themselves in a very strong position indeed going into the last race in Abu Dhabi as the battle for third intensifies.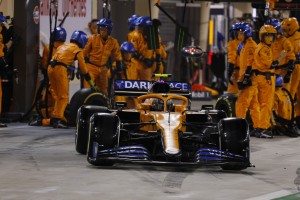 It is still Bahrain, but minus a large chunk of the track – and hopefully minus the heavy crashes too.
Feature Image Courtesy of Mercedes Media