Daniil Kvyat says he is "readier than ever to fight" for podiums after his P3 finish at last weekend's chaotic German Grand Prix.
The Russian one of the first drivers to switch from intermediate to slick tyres when the track began to dry with 20-odd laps to go, and it was this decision that allowed him to leapfrog much of the grid and go from 12th to third when those around him pitted on the next lap.
It was his first podium in what Kvyat himself has dubbed his "second career", with his last coming at the 2016 Chinese Grand Prix when he was still racing for Red Bull. It is also Toro Rosso's first podium since Sebastian Vettel won the 2008 Italian Grand Prix.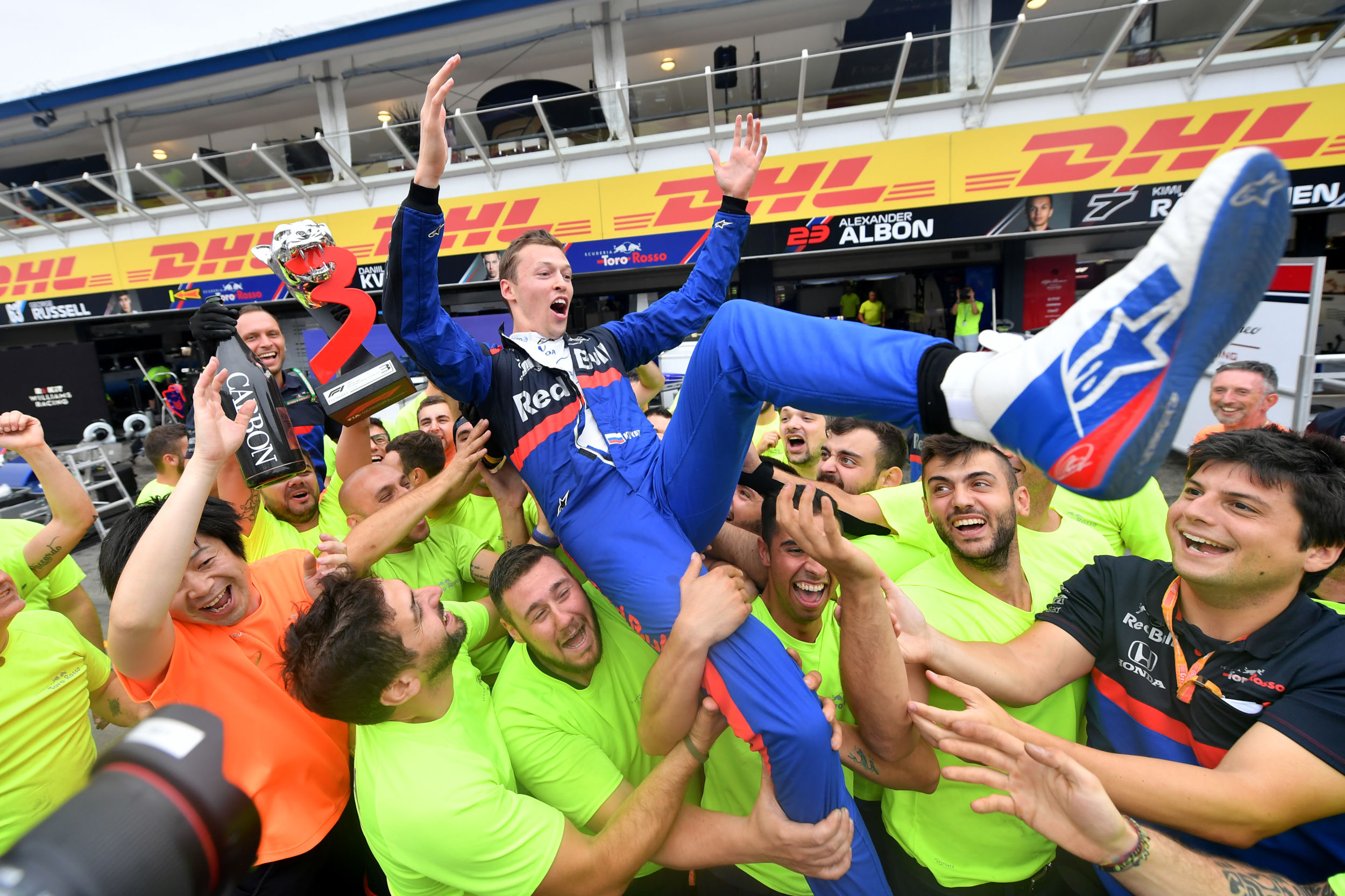 "It's incredible to be back on the podium in what could be called my 'second career'," Kvyat said. "I thought it would never happen again in my life, so I'm incredibly happy. There's so many emotions, I still need some time to let it all sink in!
"This achievement is so great for us since it's 11 years since Toro Rosso's last podium with Sebastian in Monza. It was such an amazing day and I'm so happy. Thank-you to everyone in the team, it was just an incredible day."
2019 marked Kvyat's return to F1 after a year's absence that saw him act as development driver for Ferrari. He had been unceremoniously dropped from Toro Rosso in the later stages of 2017 after a turbulent few years that saw him promoted to Red Bull for 2015, only to be pushed back to the junior team not even mid-way through 2016 after a series of incidents in the early rounds of that year.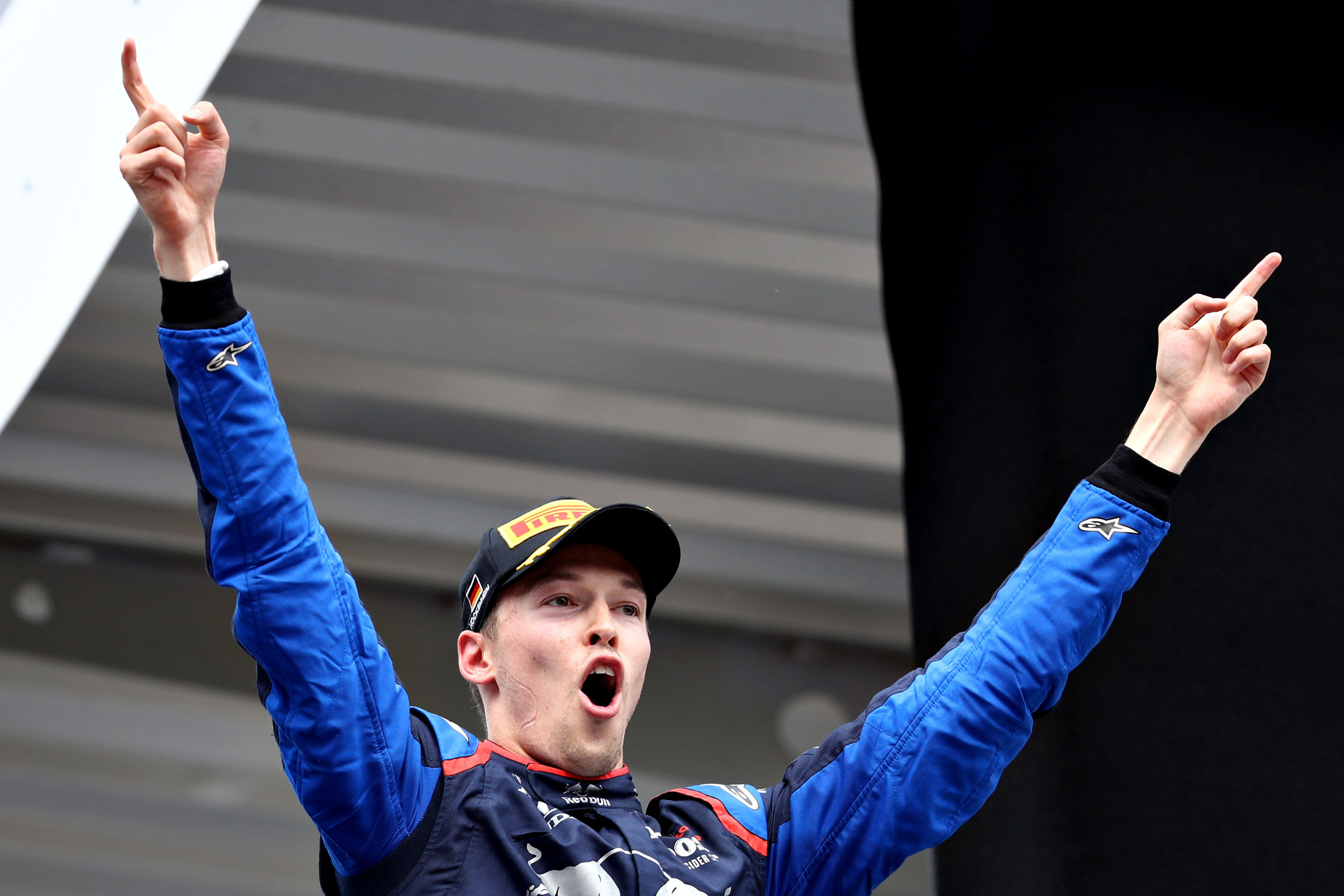 With the unwelcome nickname 'Torpedo' no doubt still ringing in his ears, Kvyat feels that he has matured significantly in recent times, and embraced the opportunity to once again prove his worth at a time when the security of Pierre Gasly's position in Red Bull is more in doubt than ever.
"I was readier than ever to fight for this kind of position," Kvyat said. "This year I feel more mature, my head is cooler, and I'm readier to fight on top, so I think I proved that today to myself and everyone around here. I hope this will become a habit soon!
"These kinds of races aren't easy, it was a tough call to pit that lap earlier, but it's a 50/50 call between the team and me, we win and lose together and today we won together."
[Featured image – Getty Images / Red Bull Content Pool]