Russia, 2016. The third running of Sochi's very own Grand Prix. This article doesn't begin there, nor does it click into gear a race prior, when Shanghai played ringmaster. You'd be expecting those, given the point of discussion. The destination, for those wondering, is actually the Autodromo Hermanos Rodriguez. Mexico, 2015.
If Red Bull's junior academy is the seeding bed, and Toro Rosso the tomato plant, then Daniil Kvyat's career path was one of the fruit being picked, placed in a bag and chopped up for the salad bowl a little earlier than the gardener would have liked. Not that it was apparent in this race – the Russian was ripe, for both a second career podium and a mission statement for next year, first sentence: 'I'm the boss now'.
As it turned out, after a mid-race safety car restart, Kvyat would be nailed on the entry to Turn 1 by Valtteri Bottas' Williams. The taste of champagne trickled away, replaced by his inner choice words, and so did the opportunity to prove he didn't need a whirlwind of madness to clear his route to a rostrum. I've not just harked back to this race to avoid treading down a popular path, dissecting those moments – I've done it to pinpoint where Kvyat really began his fall.
Kvyat's career (arguably, given his opportunism the next year in China) never reached those heady heights again. It was the last time he was placed atop F1's 'next best thing' shrine, the last time he was hailed as the clean-cut superstar about to take a top team by the scruff of the neck. The last two races of his 2015 season weren't alarming, but left much to be desired, and then came the intense beatdown he received at the hands of Daniel Ricciardo in 2016's first four races.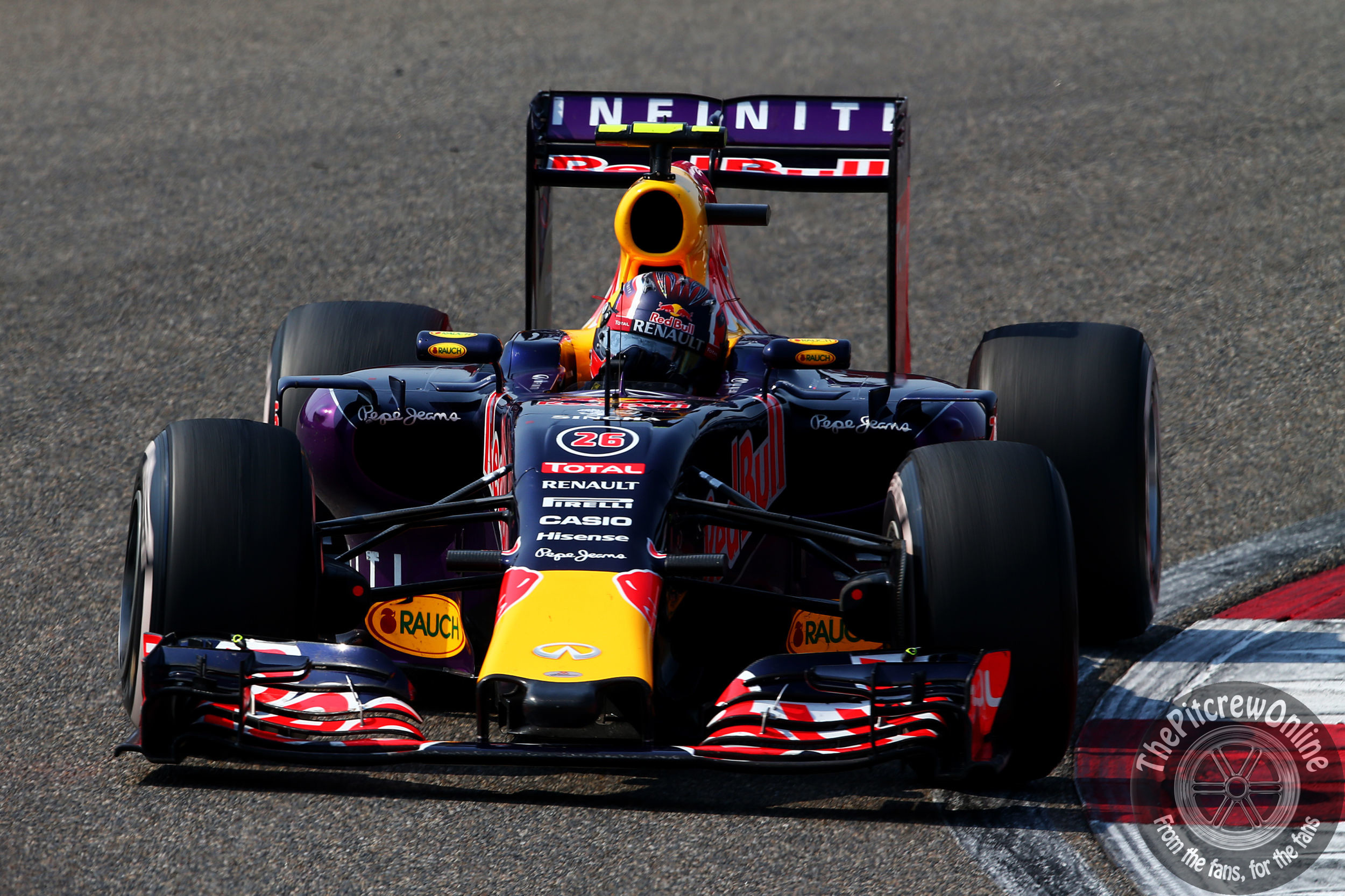 And we all know how the story goes from here. From edging his teammate, a star burning ever so bright in himself, to a path towards humiliation, Kvyat was javelin-launched out of the Red Bull first team for their next pack of motorsport chewing gum, Max Verstappen. While his 18-year old successor held aloft the winner's trophy in his very first race, Kvyat was given a rude awakening by his new partner Carlos Sainz.
His stint at Toro Rosso was painful for us all, but especially so for him. His interview after qualifying at the 2016 German Grand Prix symbolised the most desolate side of Formula One, that of a man fighting not only 22 drivers but his own mental health. And after a 2017 season littered with mistakes, culminating in a crash in Singapore while Sainz romped home to 4th and more 'Vamos!' than a Peruvian football stand, Kvyat was dropped. A superb cameo in the US, earning a point for 10th, couldn't save him. And that, looked like that.
But amazingly, given the cascade of humiliation he was made to endure in his unconventional F1 career, Kvyat didn't let that weekend in Texas be the end of it. A year as development driver under the tutelage of Ferrari allowed him to take reprieve from the right-at-you cannon fire of a 21 race season, every Grand Prix spent under the sea of microphones, cameras and expectations.
And it's done him the world of good. When Kvyat was announced for a return to Toro Rosso in September – a move borne out of necessity given how sparse the Red Bull academy was at the time – to replace the man who ironically replaced him to begin with, Pierre Gasly, I'm sure we all feared the worst. Like the close friend who picks up the phone to a toxic remnant of the past, we wanted to tell him no. Don't do it. They'll only hurt you again. But from where I'm standing, five races in and a slew of European races still in the distance as blank canvases, Toro Rosso have sent him on his way with paintbrushes in his hand, art on his mind and hope in his heart.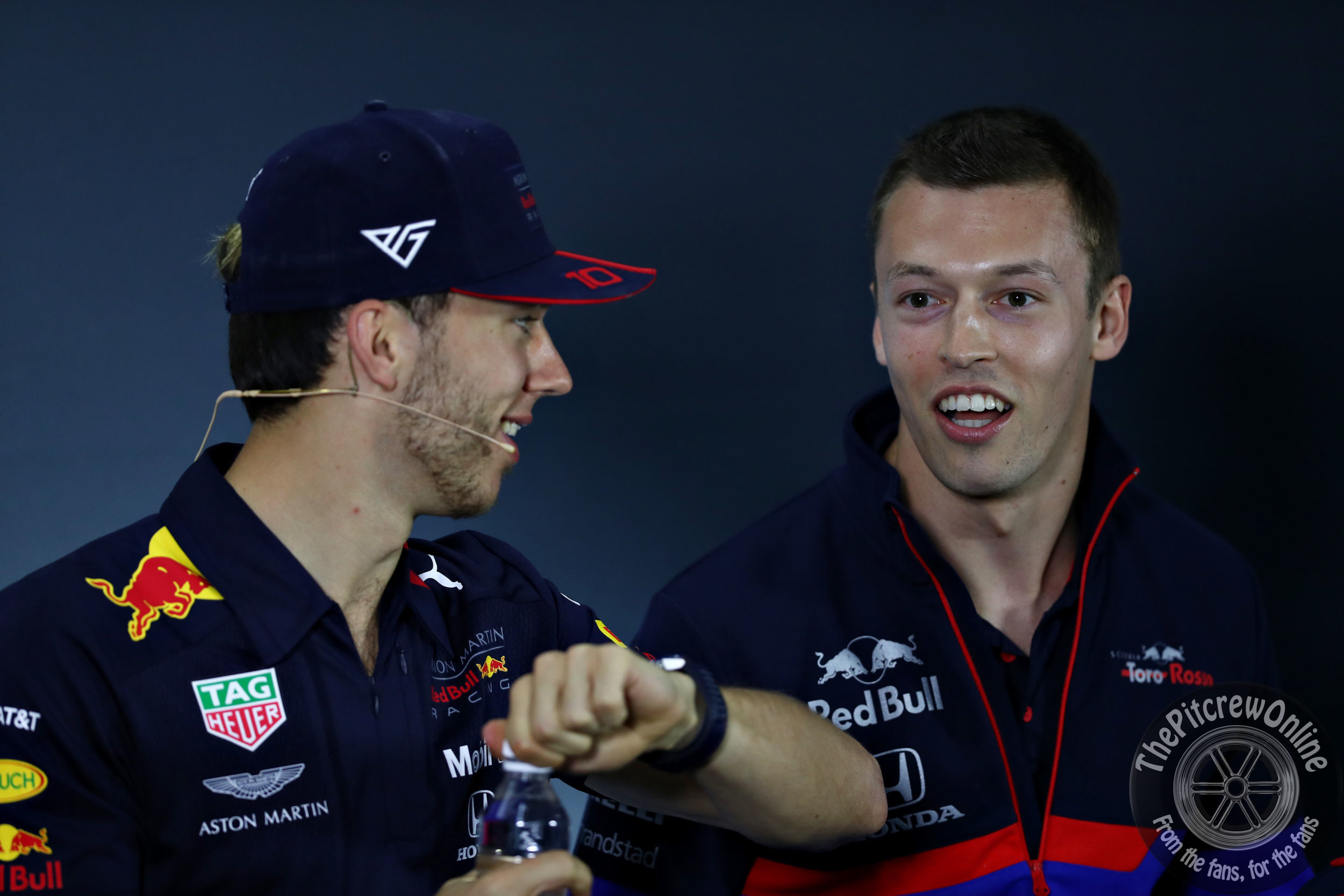 And this time, I really don't think the hope will kill him. Because he's too busy killing it, as he proved to such eye-widening effect in Barcelona. A 9th on the road, which should've been so much more were it not for a botched pitstop, signalled a performance beyond the sum of its parts. The overtakes were masterful, the racecraft was impeccable and the confidence was brimming. And it's no flash in the pan, because it was much the same in Australia, where he strong-armed Pierre Gasly into staying behind, and qualifying in Azerbaijan, when he waltzed it into 6th on the grid as if he was Baku's ruling king.
To conclude, I'll throw a little fact here that puts all of this into context: three years ago in Spain, Kvyat began the weekend having been told, while watching Game of Thrones, he was surplus to requirements at Red Bull Racing. In the race, all he could muster was 10th place while his teammate wooed the crowds a half-minute up the road in sixth. Three years on, he's forced the F1 door open, reclaimed his lost seat, and been the main cause for outcry over Spain's Driver of the Day vote. Fans are beginning to wonder if he can once again reach the top, and rejoin Red Bull. Winter came, and Kvyat prevailed. And that can surely warm even the most icy of hearts.
[Featured image: Getty Images / Red Bull Content Pool]