With news that Sergio Perez had tested positive for COVID-19 breaking on Thursday evening, Racing Point had a decision to make as to who would come in and effectively replace him for at least this weekend's British Grand Prix and even possibly for the 70th anniversary race weekend the next week. Well, it was all to perfect for a certain German driver who's last race came some 243 days ago.
After losing his seat at Renault at the end of last season, Nico Hulkenberg was most likely wondering how he could get himself back in a seat. However, what he probably wasn't expecting was how it would come about and how much earlier an opportunity for him to return to the grid would arise. With that said, news broke hours before the start of Free Practice 1 that Racing Point had opted to replace Checo with Nico, who had already spent three-quarters of an hour of Friday morning in the Racing Point simulator ahead of his scheduled return.
With 177 Grand Prix's to his name, it absolutely makes sense for both Nico and the Pink Panthers for him to take the drive, replacing his former Force India teammate and he did not disappoint!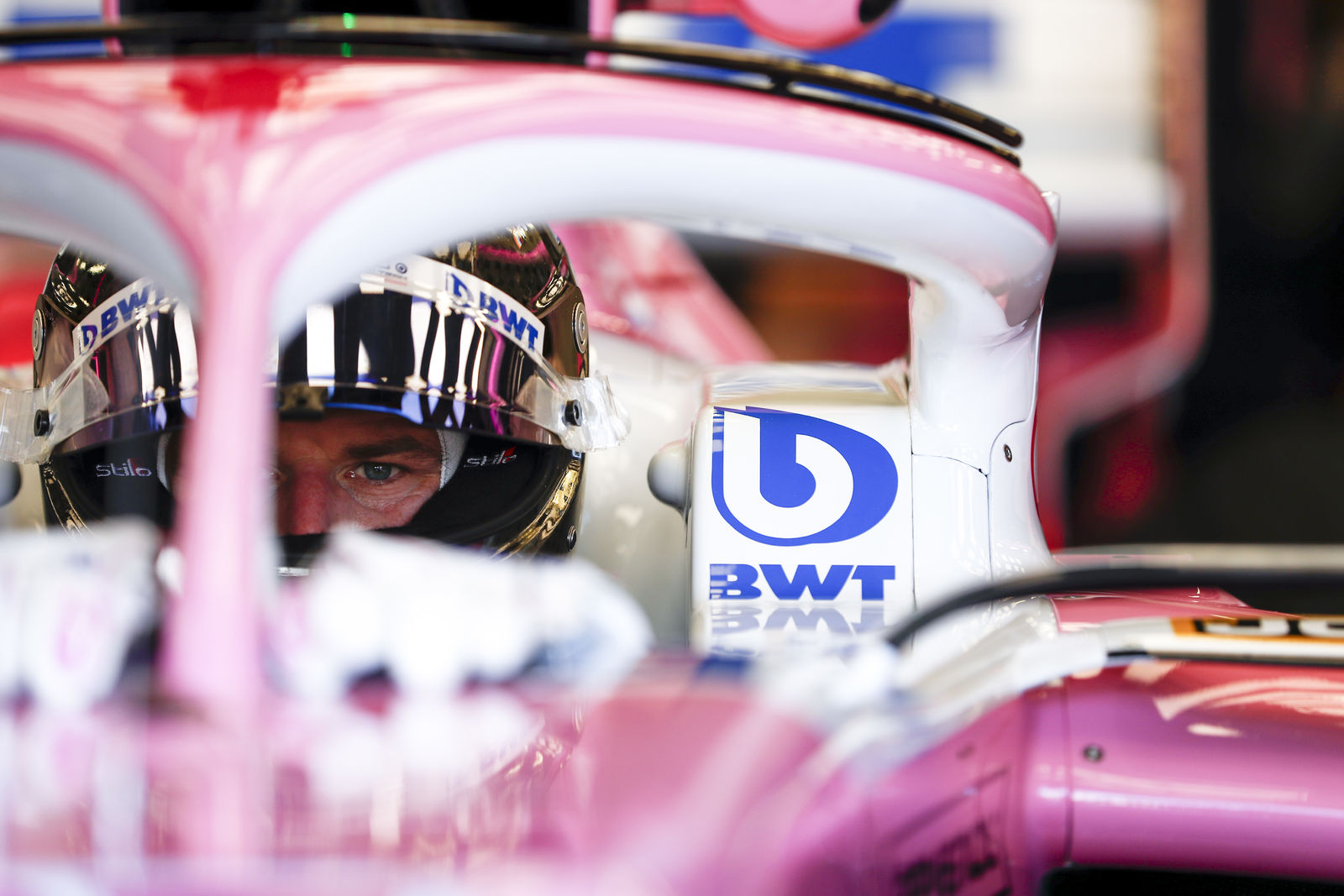 Free Practice 1:
Nico's initial lap of the historic Silverstone track was slightly delayed due to the fact we were still awaiting the result of his own COVID test, however, it wasn't too long of a wait and before you knew it, Nico was taking to the track in the RP20 and was actually the first out.
After a couple of bedding in laps and a could of stops into the pits, Nico went on to complete an impressive 24 laps and subsequently posted a best lap time of 1:28.592 which was good enough to see him end FP1 in 9th just +1.170 behind the fastest man of the session – Max Verstappen (1:27.422).
What was more impressive was the fact that while he was just over one second off Verstappen, Nico was only +0.591 off his teammate Lance Stroll, who ended up finishing the first session third fastest posting a 1:28.004 (+0.582 behind Verstappen).
Post FP1 thoughts had you thinking that given Nico hasn't taken to the track whatsoever this season let alone jumping into a car which has a serious chance of challenging this weekend, he could only get fast. Excitement building for FP2? Absolutely.
Final Session Times:
Free Practice 2:
FP2 got underway and Nico took his time in the garage before heading out to put an initial lap time of 1:29.906 for 13th with almost 20 minutes of the session gone. The following lap, Nico got himself into the top 10 with a much more improved 1:29.041 (9th), pace was starting to gather for the 32-year-old German.
With just under an hour of practice left, Nico saw teammate Stroll set a session fastest 1:27.274 during a qualifying simulation run. Nico's answer? Well, it was 1:27.910 to go 5th fastest and move to within +0.636 of Stroll.
With just three quarters of an hour left in the session though, Red Bull's Alex Albon went off the track at Stow in a big way after losing the rear end and spinning in barriers. The session was red flagged and all car's returned to the pits for around 15 minutes.
With restart of the session and around 30 minutes to go, Nico went on to complete a further 25 laps and ultimately ended up in P7 at the checkered flag. As for his teammate Stroll, well.. he ended up being the fastest man of the session with his before mentioned lap of 1:27.274 which was +0.090 fastest than second quickest Alex Albon, who after his crash at Stow, didn't return for the rest of the session.
Final Session Times:
What Nico Had To Say:
"The 24 hours has been a bit special. Crazy and wild. 16:30pm yesterday afternoon I got the call took a plane here and then seat fitted until 2am last night. Then into the simulator at 8am for an hour with a bit of prep work. It was a short night, but all worthwhile."

Mark Sutton / Racing Point F1 Team
Overall Assessment:
Nico's return to the track after 243 days was a very impressive one giving the circumstances. With as much notice as he had, I don't think you could have asked much more from him. Yes, we all know that the car he was in control of could and should have been up with Stroll's timing but let's be honest, 24 hours on from being told he was coming in, Nico did an excellent job in staying within six hundred tenths of his teammate.
The rest of the weekend will now be an opportunity for Nico to repay Racing Point's trust in giving him to replace Checo. You can well imagine that with the data collected from his laps today and the debriefing to follow, Nico's confidence will have grown massively and could show not only in tomorrow's FP3 but also in what is expected to be a much cooler Qualifying.
It's fair to say that despite the circumstances that surround his return, it's great to see the man that they call Hulk back in a Formula One car. Welcome back, Nico!